Ariana Grande has posted a heartwarming Thanksgiving tribute to her ex-boyfriend Mac Miller, who died in September from a toxic mixture of fentanyl, cocaine, and alcohol.
Ariana and Mac dated for two years before ending their relationship in May this year. Ariana refers to their relationship — and his death — in her song "Thank U, Next".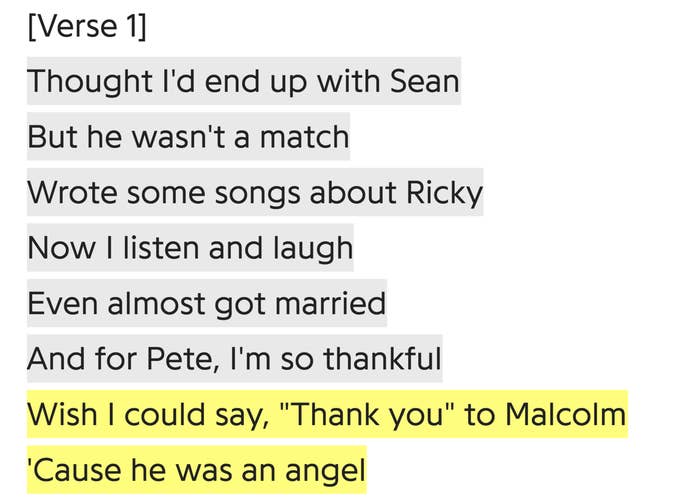 At the time of his death, Ariana posted a sweet photo of Mac, as well as a video of him from when they were dating with an emotional caption saying Mac was "the kindest, sweetest soul with demons he never deserved".
"I can't believe you aren't here any more," she wrote. "I really can't wrap my head around it ... I'm so mad, I'm so sad I don't know what to do."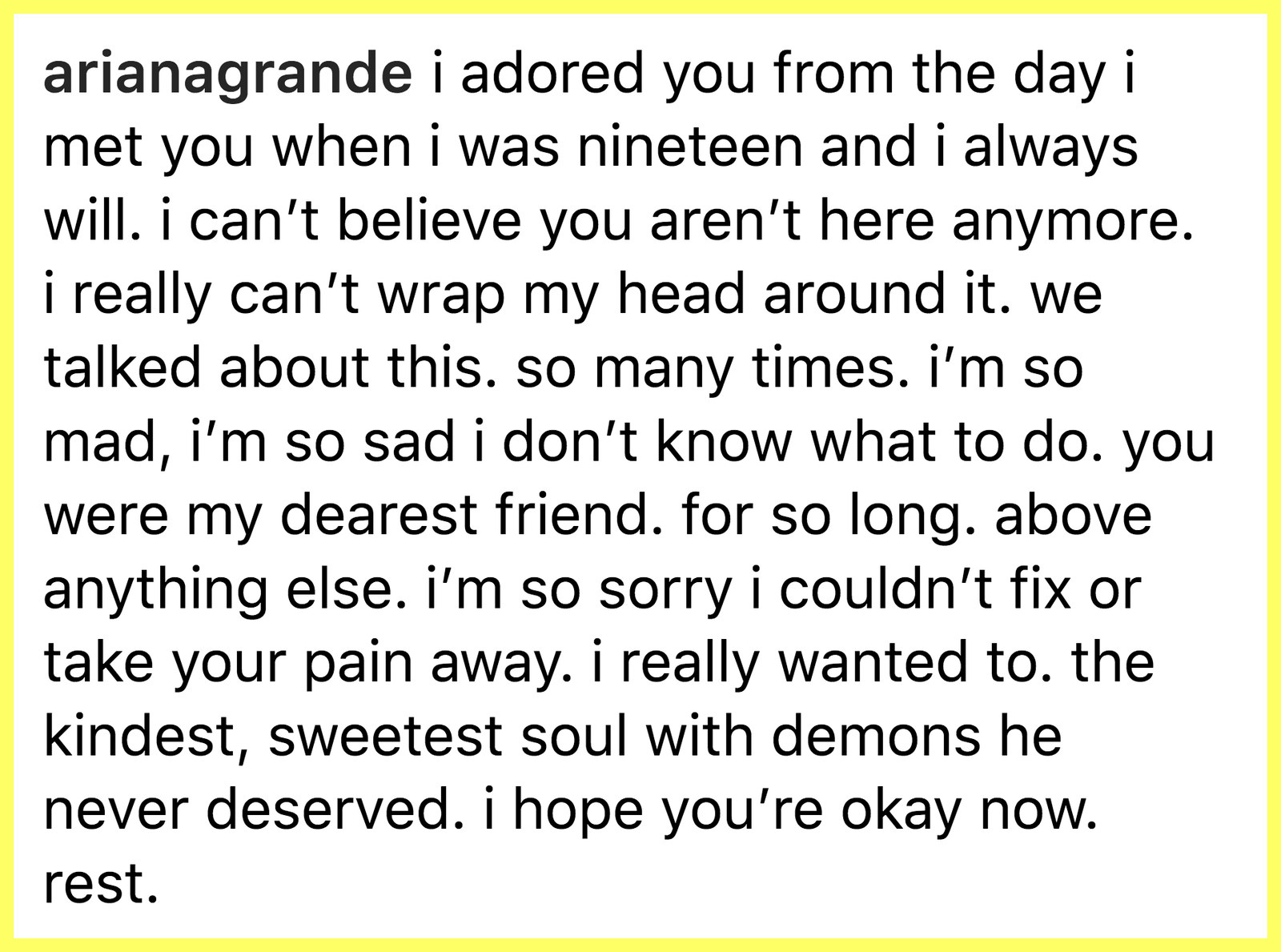 Yesterday, Ariana acknowledged Mac's death again with a post on her Instagram story. She posted a throwback photo of herself and Mac from last Thanksgiving.