Ariana Grande is set to receive honorary citizenship of Manchester after she rallied support for the victims of last month's terror attack, which left 22 people dead.
According to the BBC, Ariana will be the first to receive the honour under a new scheme that will recognise those who have made "noteworthy contributions to the life and success of [the] city".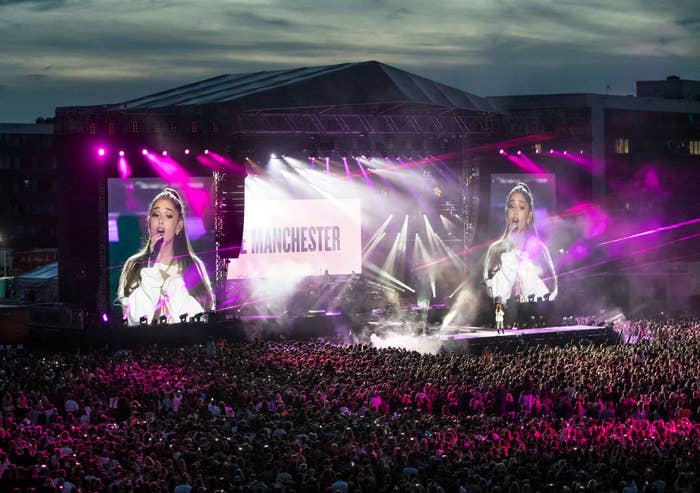 Sir Richard Leese, leader of Manchester City Council, said many people already consider Ariana to be "an honorary Mancunian".
"This seems a fitting moment to update the way we recognise those who make noteworthy contributions to the life and success of our city," he told the BBC of the proposed new system. "We've all had cause to be incredibly proud of Manchester and the resilient and compassionate way in which the city, and all those associated with it, have responded to the terrible events of 22 May – with love and courage rather than hatred and fear. [Ariana Grande has] exemplified this response."
Ariana spent the day before the benefit concert at Royal Manchester Children's Hospital, visiting fans who had been injured in the attack.
And after the bombing she shared a poignant message on her social media accounts. "They will be on my mind and in my heart everyday and I will think of them with everything I do for the rest of my life," she wrote.
Ariana has since resumed the European leg of her Dangerous Woman tour, starting in Paris, where she said she was "thinking of our angels every step of the way".
BuzzFeed News has reached out to Ariana's representatives for comment.