Ariana Grande Dropped A New Music Video And It's Sparked A Huge Debate About Queerbaiting
"The girlfriend is Ariana."
In "finally, some good news" news, Ariana Grande just dropped her fifth studio album, Thank U, Next. It's full of bops, and if you haven't listened to it yet, please go and stream all 41 minutes right now and then come back to read this post.
Because she can't help but do the most, Ariana didn't just drop the album — she also released a brand new music video for the album's third single, "Break Up With Your Girlfriend, I'm Bored".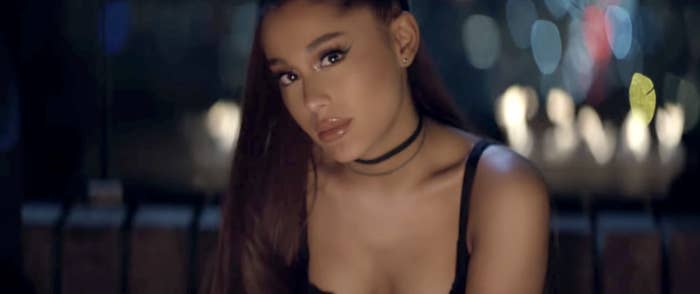 In the video, Ariana spots a couple dancing in a club and infiltrates their relationship, changing her appearance to look more and more like the girl as the video goes on, and asking the guy to end it with his girlfriend.
But there's a plot twist! The video ends with Ariana leaning in for a kiss with the ~girlfriend~ while the boyfriend is left wanting more.
People were shook by the twist, and thanked Ariana for gifting us with a brand new bisexual anthem.
But others had a different theory about the music video's meaning, and it all stems from the lyrics of the album's lead single, "Thank U, Next".
In the second verse of "Thank U, Next", Ariana sings that she's moved on from her past relationship and found happiness with someone new — herself.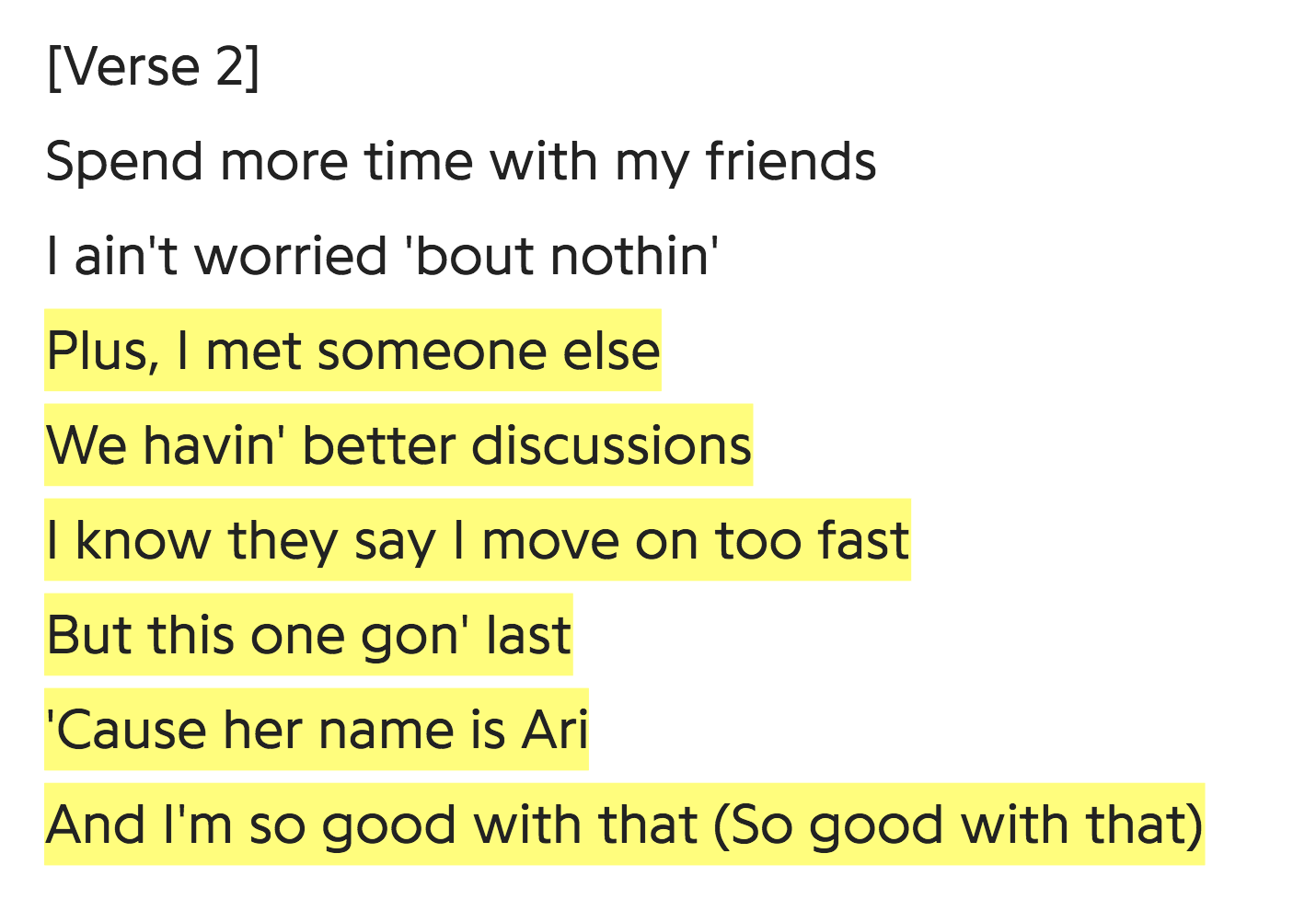 Well, people think that "Break Up With Your Girlfriend, I'm Bored" has a similar message. Namely that Ariana is the girlfriend from the title, and she wants her relationship to end so she can find happiness with herself.
That's why the girl in the video looks like the Ariana we all know and love, and the ~real~ Ariana resembles her more as the video goes on — because, as the relationship comes to an end, she's becoming her true self.
So, in the video, Ariana is more focused on the girl who represents her because she's learning to love herself.
People think the overarching message of the song — and the album as a whole — seems to be about the importance of self-love over romantic love, and they're into it.
However, some people weren't here for the twist, arguing that the self-love theory means Ariana was queerbaiting — hinting at the existence of same-sex love without actually providing any legitimate LGBT representation.
And, they said, there are ways to depict self-love without teasing same-sex romance.
I think all we can do now is wait for Ariana to have her say about the whole situation.
CORRECTION
An earlier version of this post misstated the title of the song "Break Up With Your Girlfriend, I'm Bored."