It's no secret that Ariana Grande has had a tough year. She's dealt with the death of her ex-boyfriend Mac Miller, and shortly after ended her whirlwind relationship with ex-fiancé Pete Davidson.
Just a couple of weeks after calling off her engagement to Pete, Ariana released a new single called "Thank U, Next", which is about growing from past relationships and learning to love yourself.
In the second verse, Ariana sings about spending more time with her friends and getting into a good, healthy relationship with none other than herself.
And it looks like Ariana's made that new relationship official.
Ariana recently posted a video to her Instagram story, showing off matching rings with two of her friends, Tayla Parx and Victoria Monet, and captioned it "3/7", suggesting there were four more matching rings in the set.
Since then, more of Ariana's friends have posted selfies in which the same rings are clearly visible.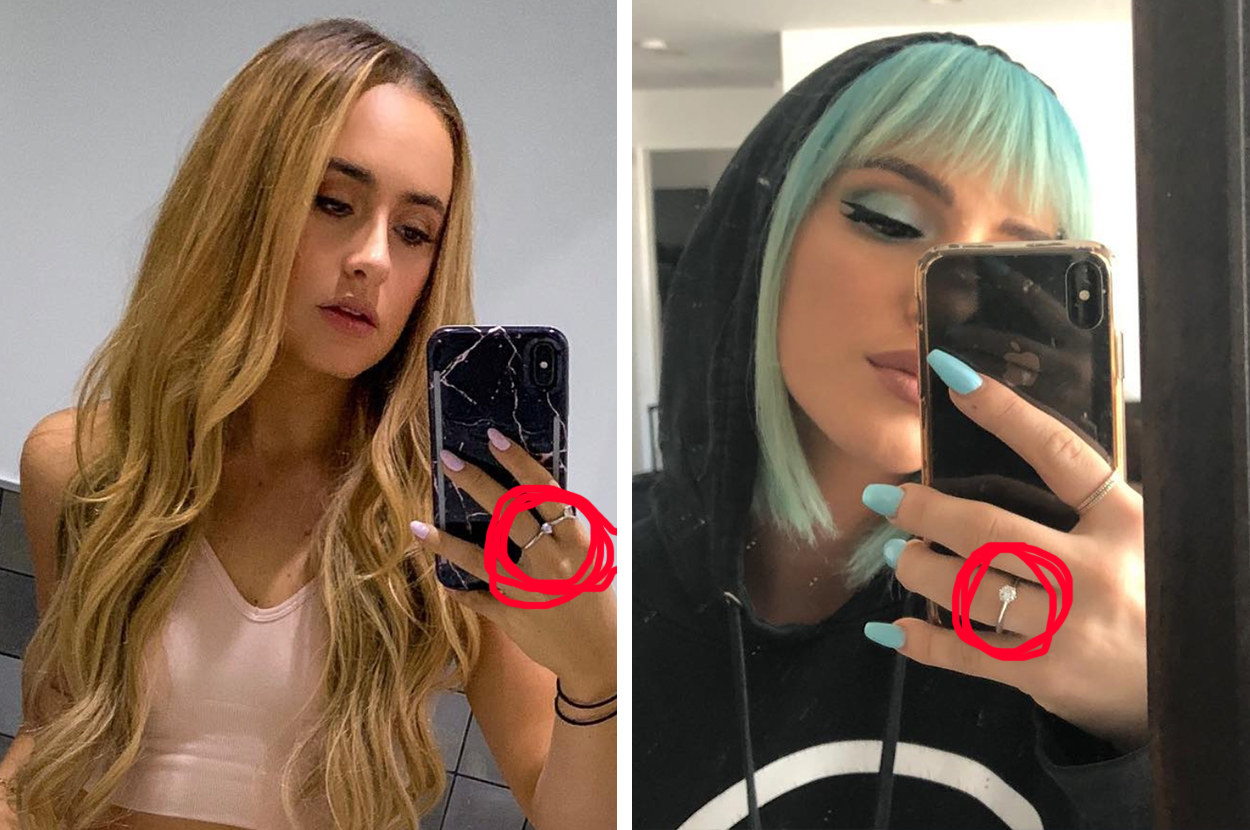 And in a recent selfie, Ariana herself is wearing her version of the ring on ~that~ finger.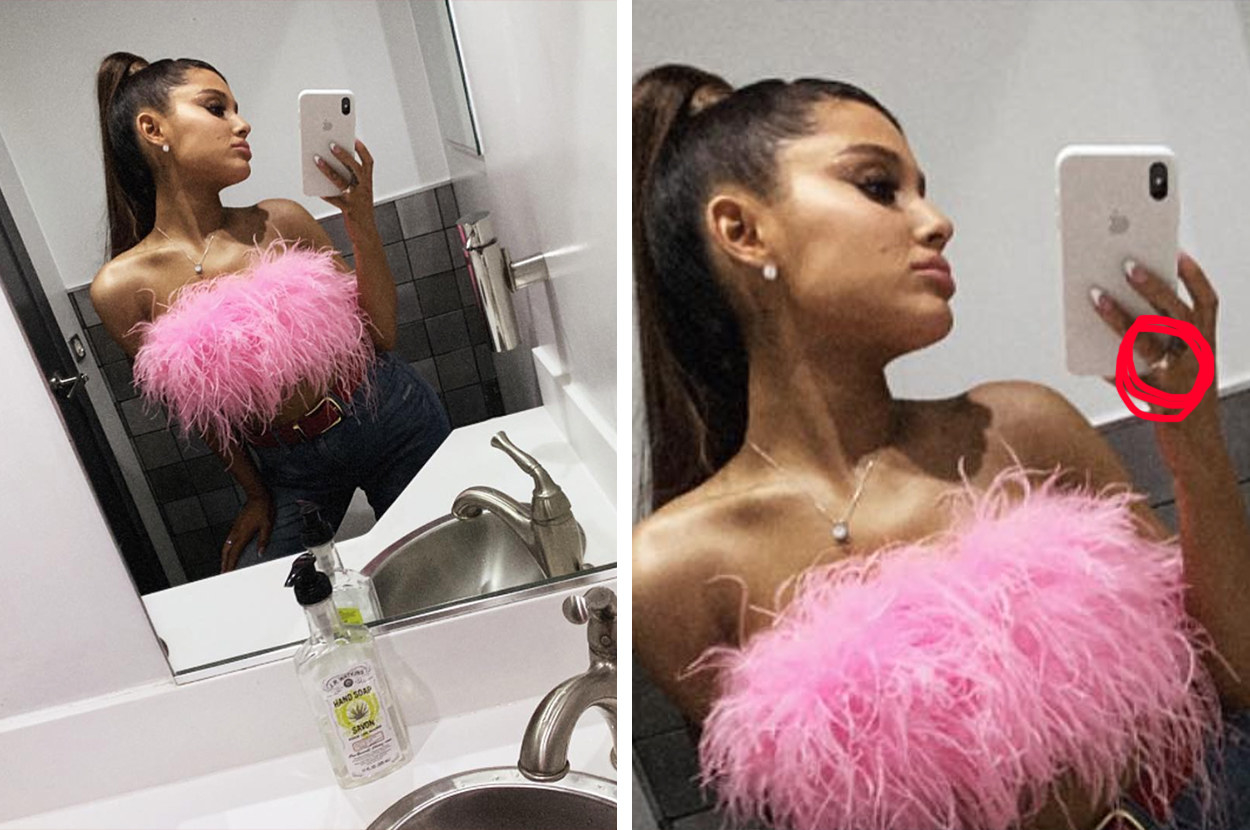 All of which seems to suggest Ariana is in a committed relationship with not only herself, but also her closest female friends. And I'm here for it!
BUT THAT'S NOT THE ONLY THING. All these shenanigans have made way for a fan theory about Ariana's upcoming album.
When Ari's friend Njomza posted on Instagram congratulating her for releasing "Thank U, Next", Ariana appeared in the comments, returning the love alongside seven ring emojis.

Then a fan account posted this picture, which appears to be from behind the scenes of Ariana's "Breathin'" music video, claiming that it shows the track list for her fifth album.
In the actual video, the letters are all jumbled up — but Ariana has hidden track lists in her videos in the past. The track list for Sweetener could be found written on a crumpled up piece of paper in the "No Tears Left To Cry" video.
And what's the third track on the alleged list for AG5, you ask? SEVEN RINGS. 💍💍💍💍💍💍💍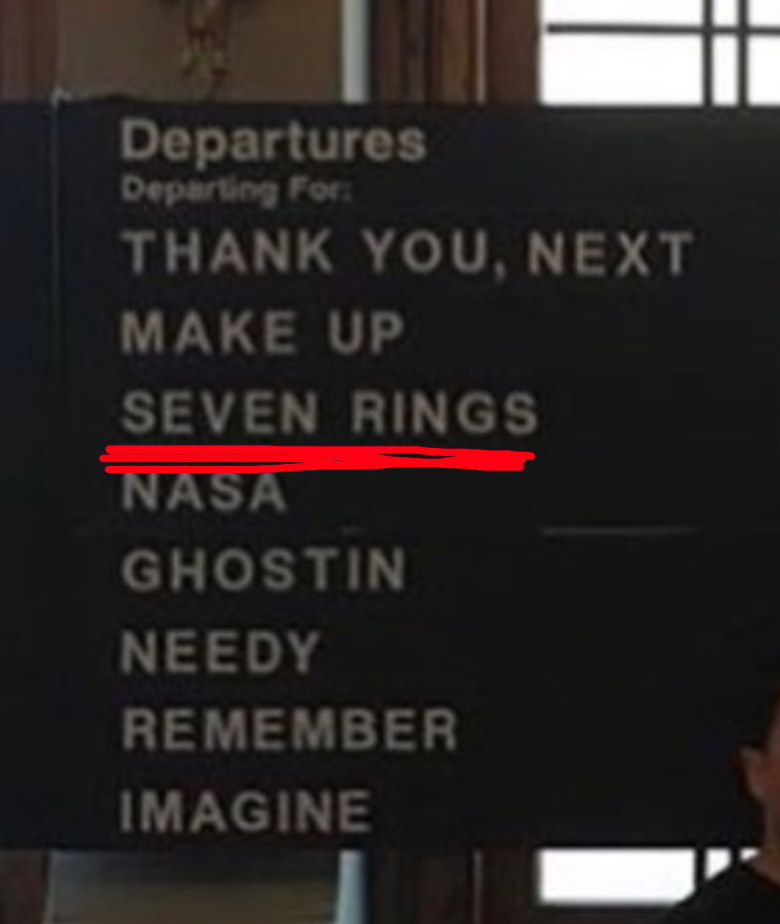 So, now fans think Ariana's new album will include a track called "7 Rings" which will be all about female friendship.
We're ready for the album to drop now, Ari!!!!!