REINDEER RACES. Where people in sleds get pulled along by happy reindeer, and everyone has a grand ole time.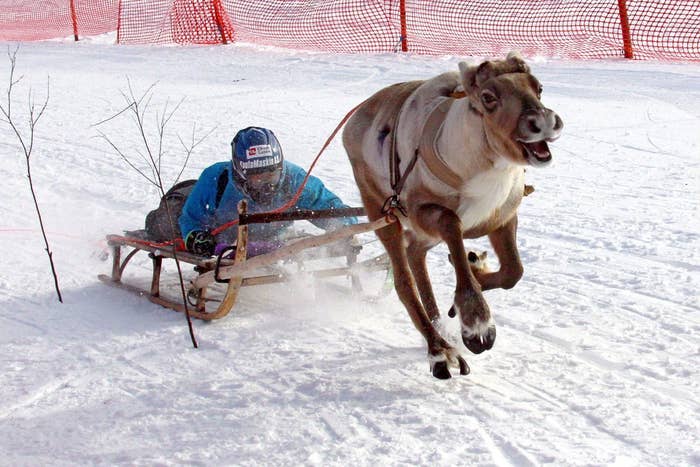 ESPECIALLY THE REINDEER.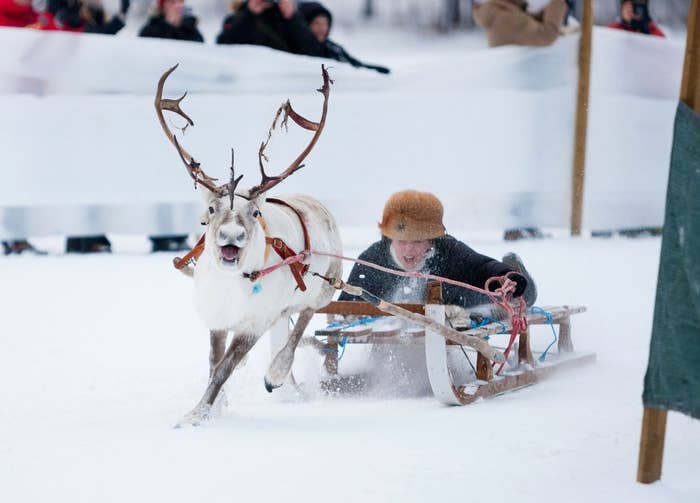 SEE? THEY LOVE IT.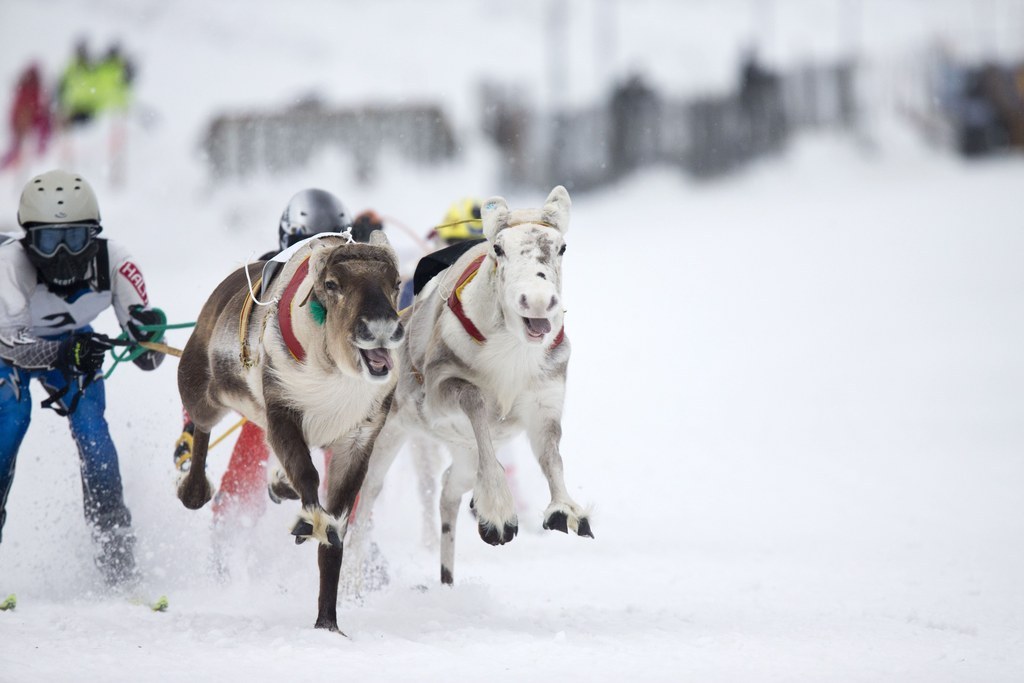 The reindeer in Mongolia are in on the fun, too!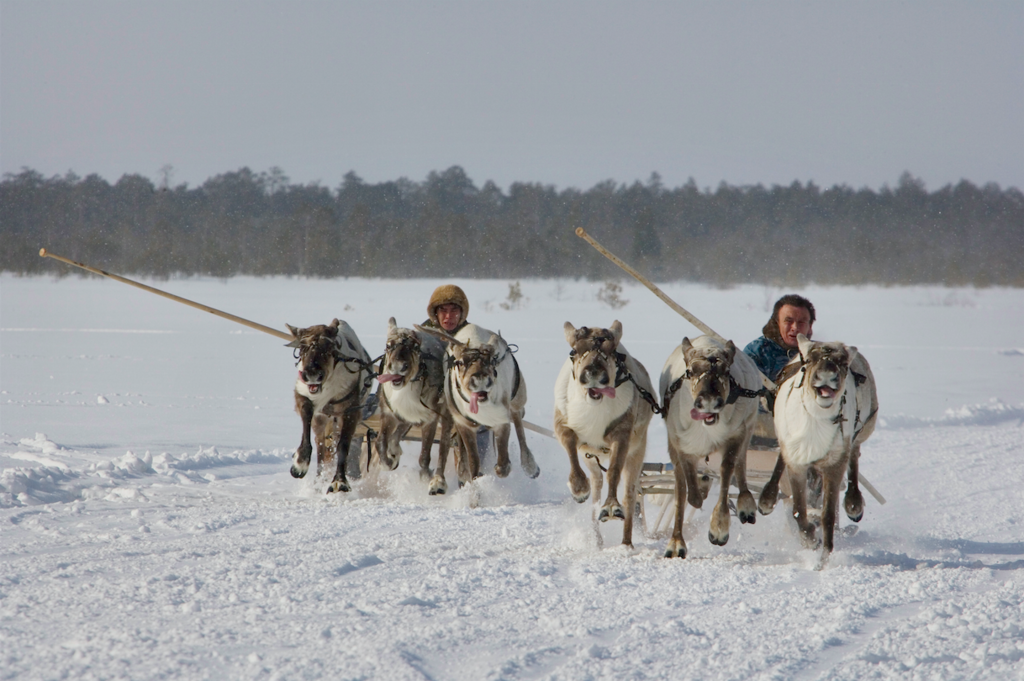 Happy Holidays everyone. Now let's take time to cherish the beauty of a smiling reindeer.