1.
There is a rooster named Hector and he owns a FIAT 500.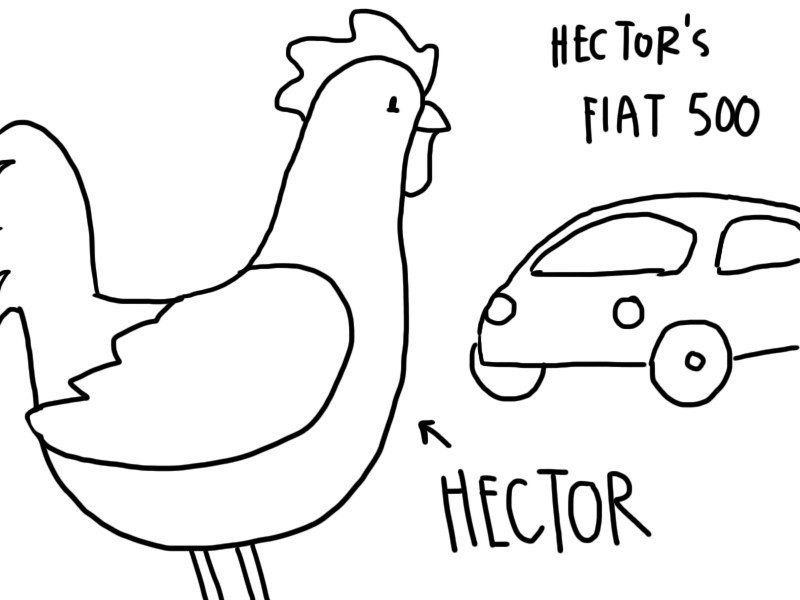 2.
Hector is a giant rooster.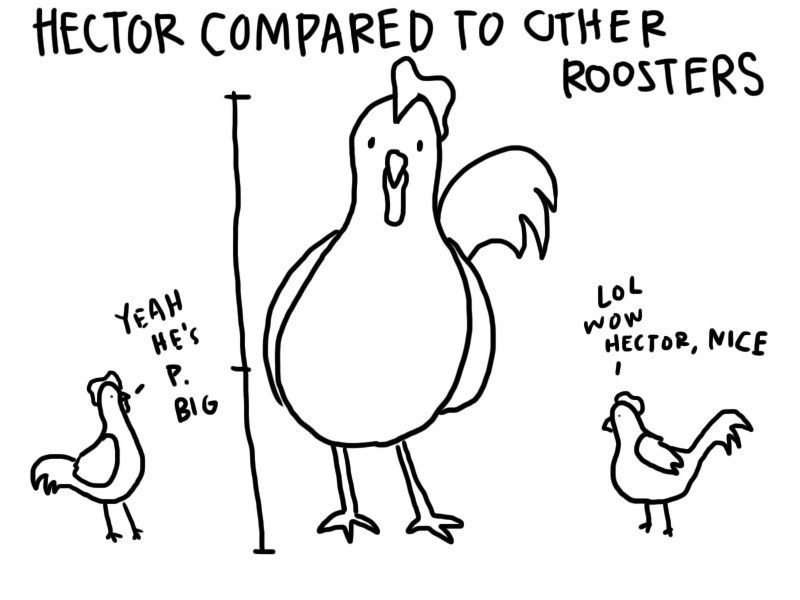 3.
Every Friday he goes to a pizza place and gets a different piece of pizza.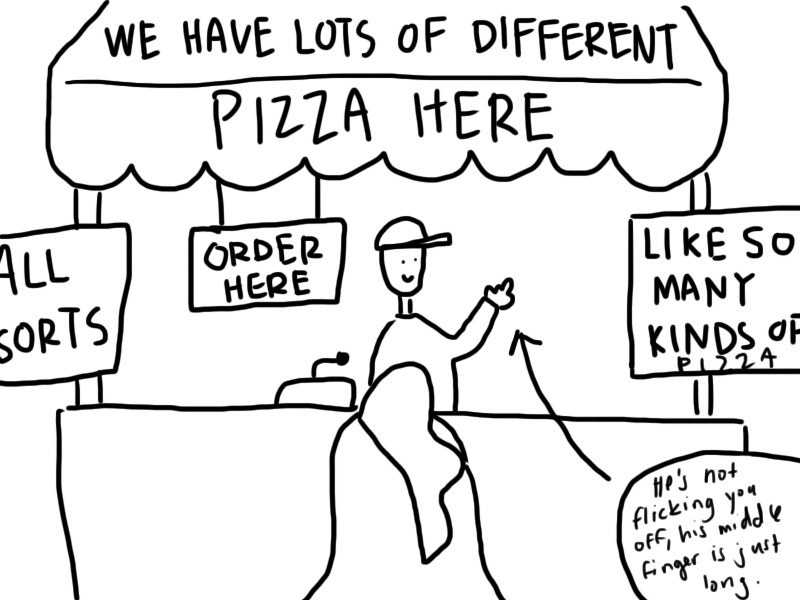 4.
He eats the pizza in his FIAT 500.
5.
And he drives all around the city eating his pizza.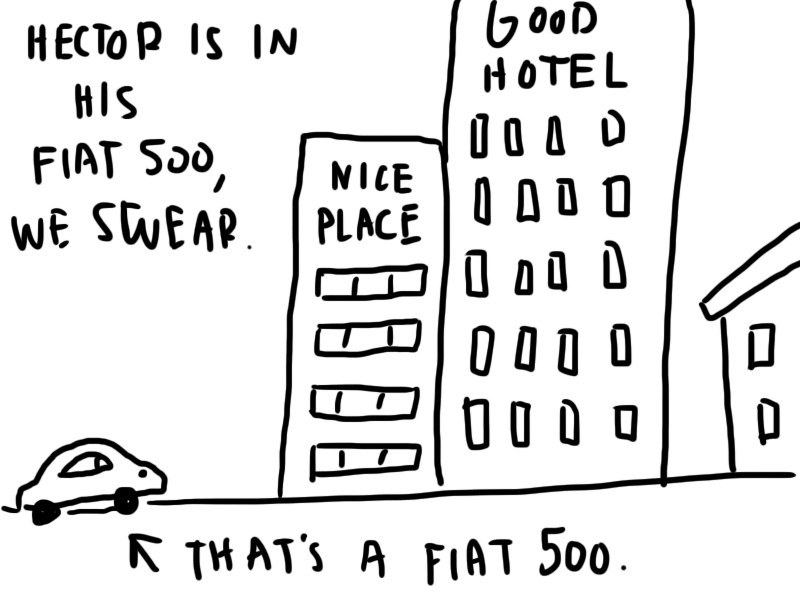 6.
He picks up his animal friends, and they all share the pizza while they party in the FIAT 500.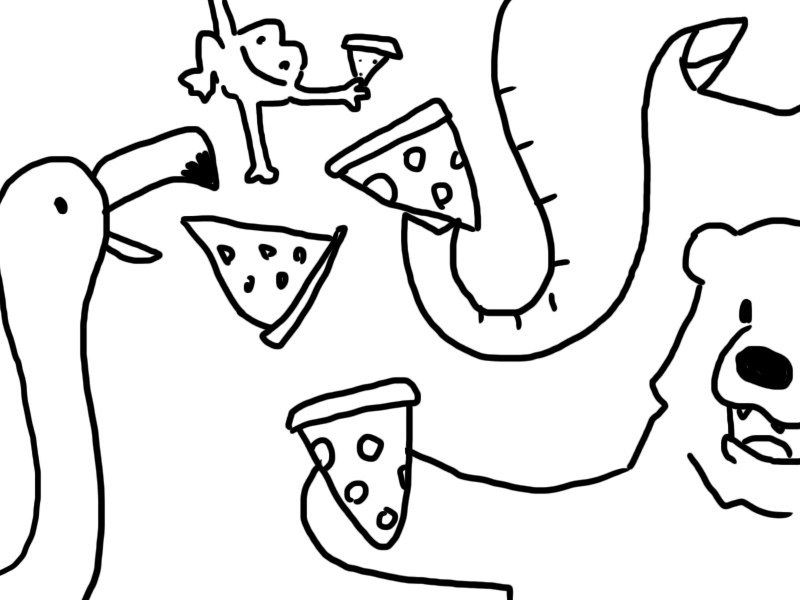 7.
All in all, Hector is a pretty cool rooster.