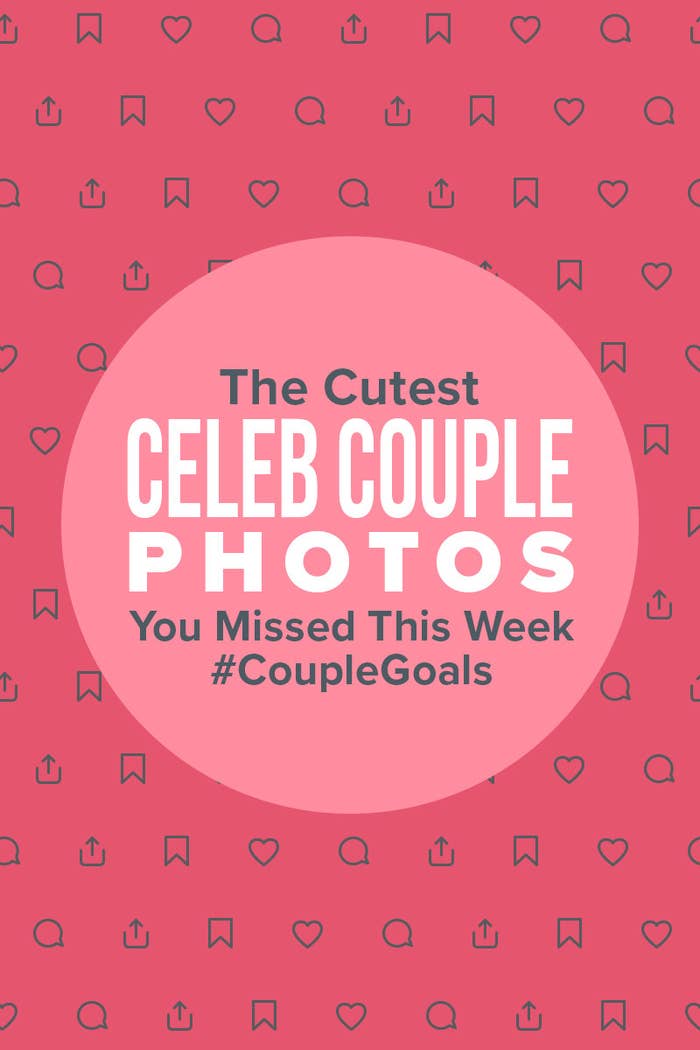 1.
Beyoncé posted these debonair pics of her and Jay-Z. The pair of them? A vision.
2.
Hilary Duff posted this precious black-and-white moment of her and Matthew Koma.
3.
Cassie posted this wedding pic of her and her NEW HUSBAND, Alex Fine, that just about melted my heart.
4.
Carlos PenaVega shared these fun family night pics of him, Alexa PenaVega, and baby Ocean.
5.
Priyanka Chopra posted this selfie of her and Nick Jonas being all cute in the city of sin.
6.
Patrick Schwarzenegger posted this sunset pic of him and his girlfriend, Abby Champion.
7.
Shenae Grimes Beech posted this striking family photo of her, Josh Beech, and baby Bowie.
8.
Gaten Matarazzo posted these adorable pics of him and his girlfriend, Lizzy Yu, for her birthday.
9.
Faith Hill posted this pic of her and Tim McGraw for their anniversary. Their love has stood the test of time!
10.
Evan Ross posted these pics of him and Ashlee Simpson Ross for her birthday. Seriously, there is so much beauty between these two.
11.
Hailey Bieber posted this pic of her and Justin Bieber that, frankly, looks like the cover of a bridal magazine.
12.
Good Charlotte's Joel Madden posted this rare pic of him and Nicole Richie just being the cute couple that they are.
13.
Sophie Turner posted this pic of her and Joe Jonas lookin' like a couple of ~pool~ kids.
14.
Thomas Doherty posted this candid of him and Dove Cameron preparing for spooky season.
15.
Dylan Minnette posted this fun selfie of him and his girlfriend, Lydia Night.
16.
Finneas posted this classy backstage snapshot of him and his girlfriend, Claudia Sulewski.
17.
Bryce Dallas Howard posted this retro #TBT of her and Seth Gabel for his birthday.
18.
Bethany C. Meyers posted this pure as heck photo of them and Nico Tortorella.
19.
And, last but not least, Jeffrey Dean Morgan posted this pic of him and Hilarie Burton from their wedding. I LOVE THEIR LOVE!