ICYMI, British journalist Tom Bradby released an exclusive clip of his candid interview with Meghan, the Duchess of Sussex (aka Meghan Markle), about the scrutiny she's faced from the UK tabloids.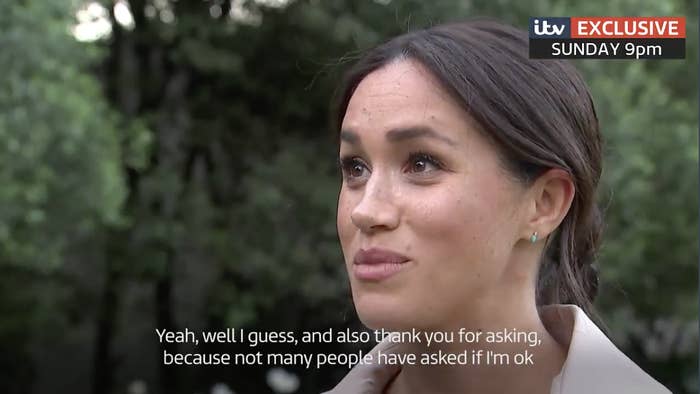 "Any woman — especially when they're pregnant — you're really vulnerable, so that was made really challenging. And then when you have a newborn, you know...and especially as a woman, it's a lot," she said. "So you add this on top of just trying to be a new mom or trying to be a newlywed, it's, um…yeah. I guess also, thank you for asking, 'cause not many people have asked if I'm OK, but it's a very real thing to be going through behind the scenes."
Words cannot describe how much I love Meghan Markle. So when I saw the look in Meghan's eyes as she revealed to Tom that she's "not really OK," my heart just about broke into pieces.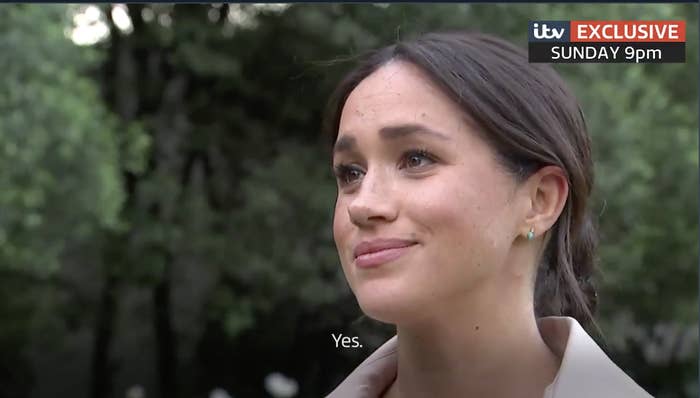 Greg Hogben, a women's rights and LGBTQ activist, is one of many who were affected by Meghan's words.
Greg started the #WeLoveYouMeghan hashtag to show support for the duchess, and let's just say, a LOT of people are here for her.
Here are some of the most heartwarming replies:
1.
2.
3.
4.
5.
6.
7.
8.
9.
10.
11.
12.
13.
14.
15.
16.
17.
18.
19.
20.
21.
So, if Meghan ever does see this, I want her to know that she is appreciated. She is admired. And she is loved. We love you, Meghan. We love you, we love you, we love you.