Today's the day that The High Note — starring Tracee Ellis Ross and Dakota Johnson — hits home theaters.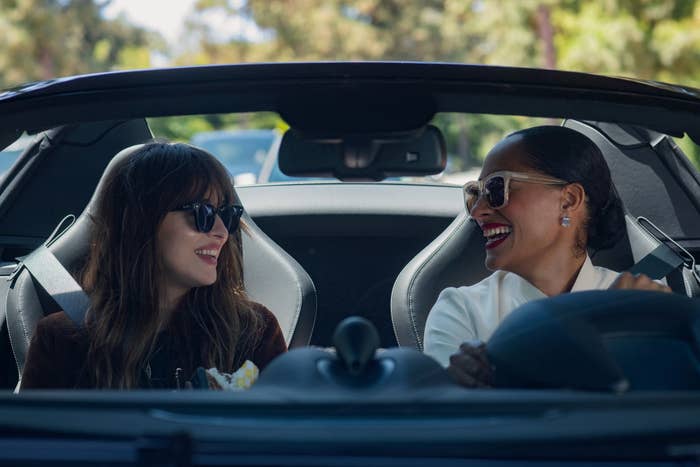 To celebrate the release of the film, we played our fave game of ~truth or wine~ with the illustrious T.E.R. All I can say is, you are oh so welcome for this video of Tracee spilling tea and sipping on some pinot grigio:
While playing our boozy game, Tracee was asked how she thinks the characters of Girlfriends — Joan, Maya, Lynn, Toni, and William — would be handling quarantine. Even though the query was hypothetical, as a Girlfriends stan, her response was spot-on.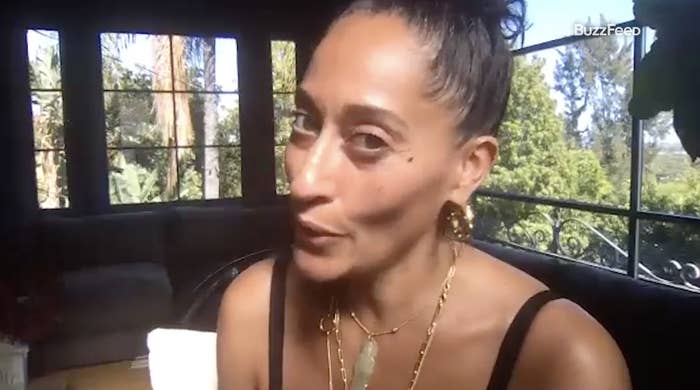 Tracee thinks that Lynn (Persia White) would be "ignoring it."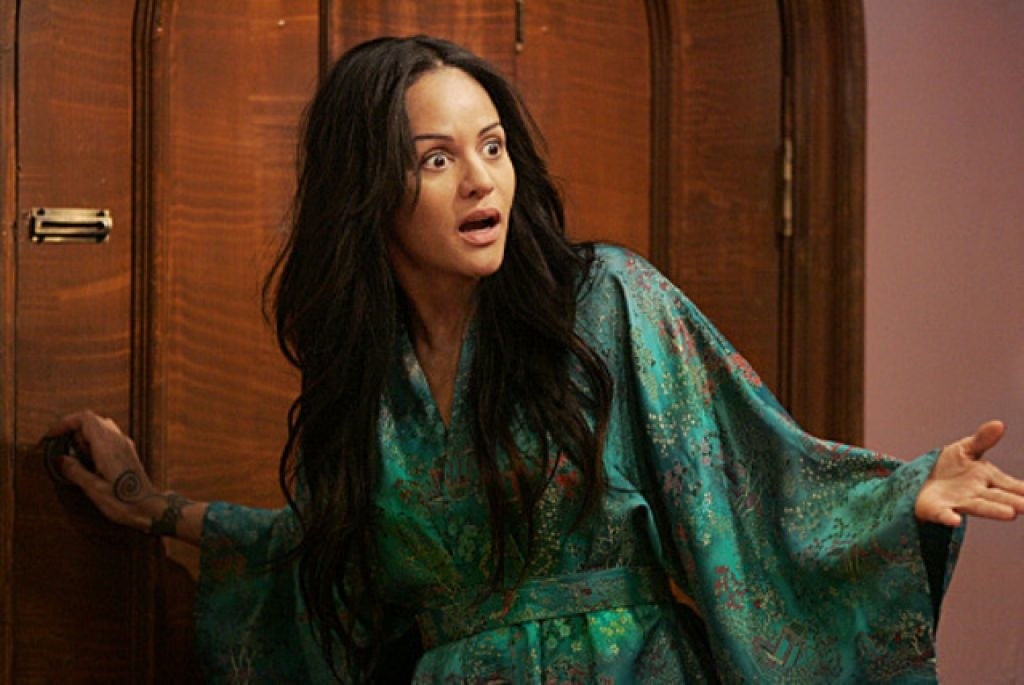 Tracee thinks that Toni (Jill Marie Jones) would be following the shelter-in-place restrictions, but looking fabulous!
Tracee thinks Maya (Golden Brooks) would be up-to-date with the latest COVID-19 info...whether or not it's real.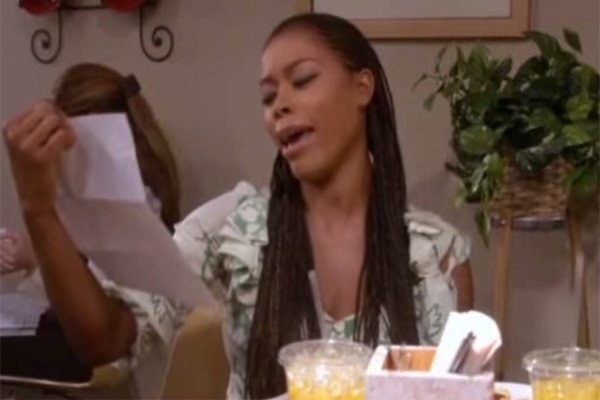 Tracee thinks William (Reggie Hayes) would become agoraphobic.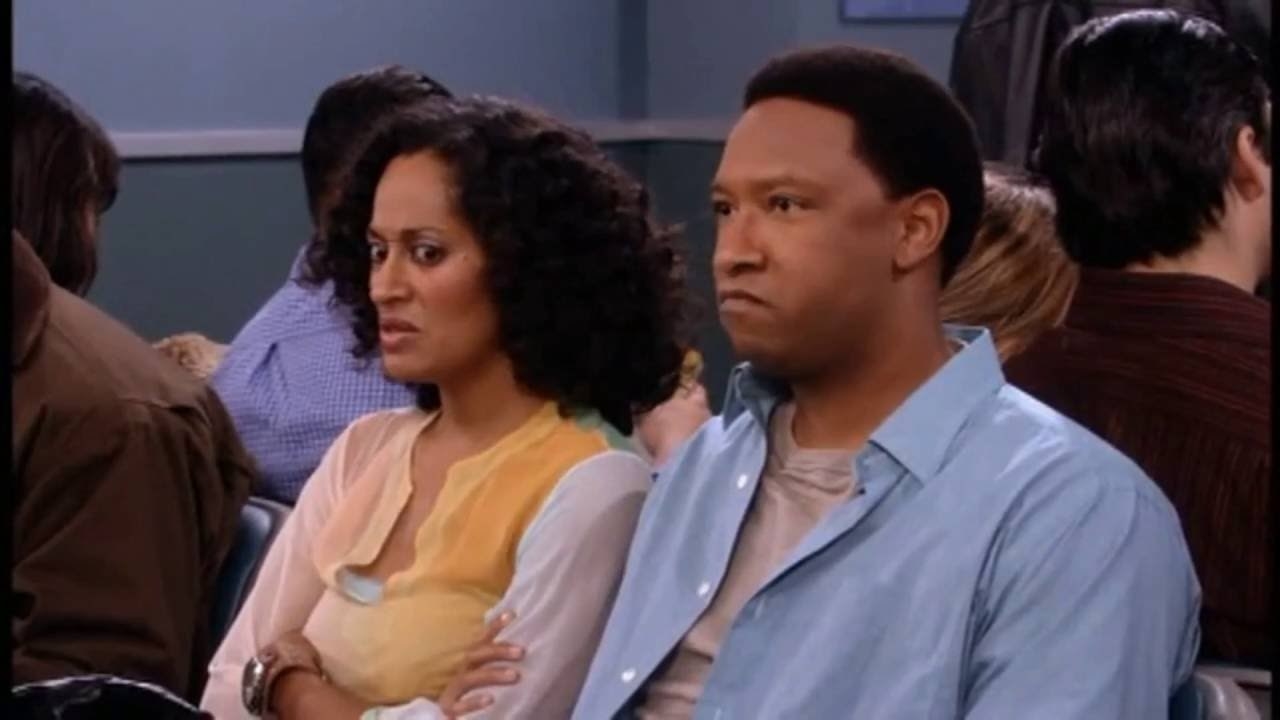 And finally, Tracee thinks that her character, Joan, would be a little anxious but prepared.
Wow, what I would give to watch this version of Girlfriends...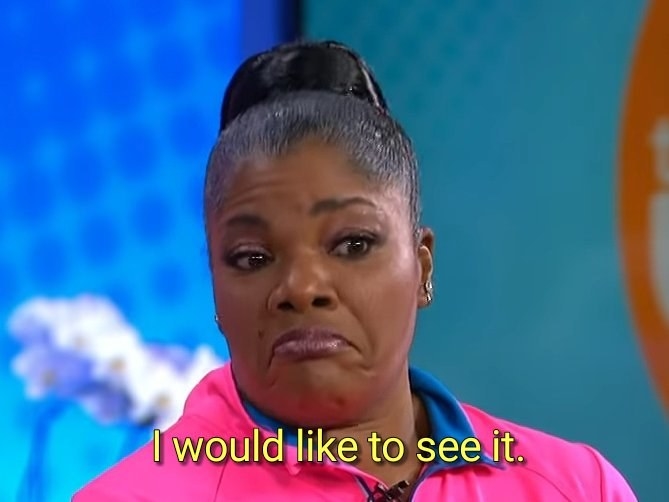 ...but alas, that's not available — never say never, though. What IS available, however, is The High Note, which you can stream TODAY! You'll laugh, you'll cry, you'll learn some music trivia, AND you'll hear Tracee singing some catchy tunes.