To celebrate the premiere of Law & Order: Organized Crime — and, more importantly, the reunion of Olivia Benson and Elliot Stabler, which has been a decade in the making — here's a timeline of Stabler and Benson's best moments from the OG SVU:
1.
When Stabler insisted on keeping a close eye on Benson after a creepy stalker set his sights on her: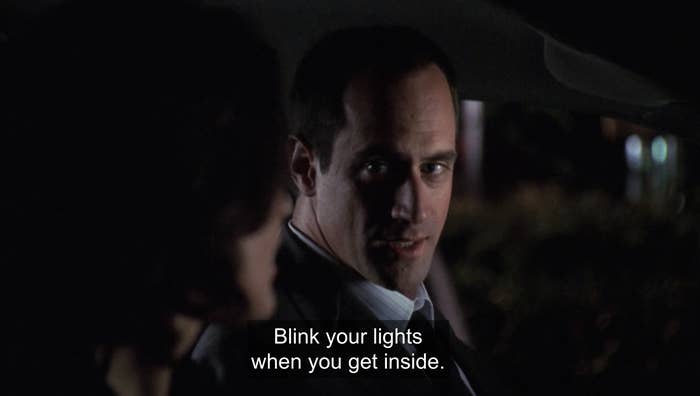 2.
Also, in that same episode, when Stabler sipped from the same cup of OJ as Benson after driving across town in order to give her a ride to work: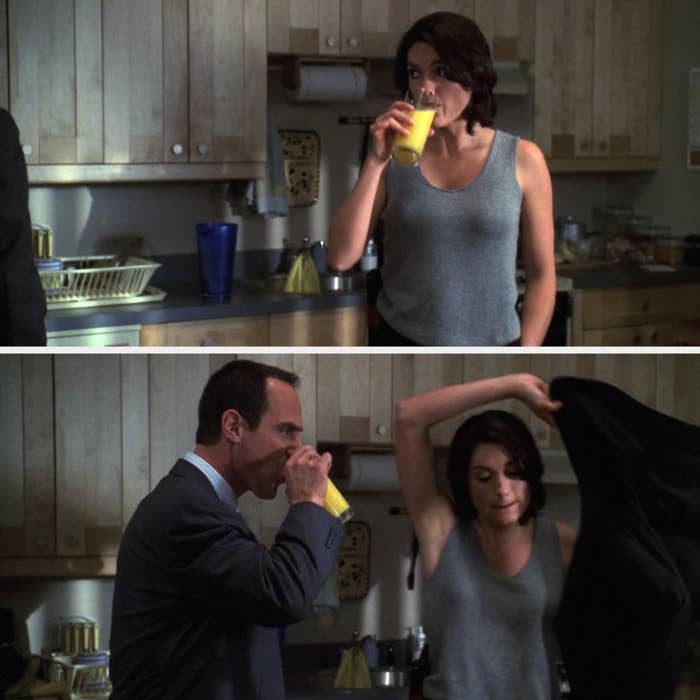 3.
When Stabler made this all-too-important vow to Benson after she broke the cardinal rule of coworkers: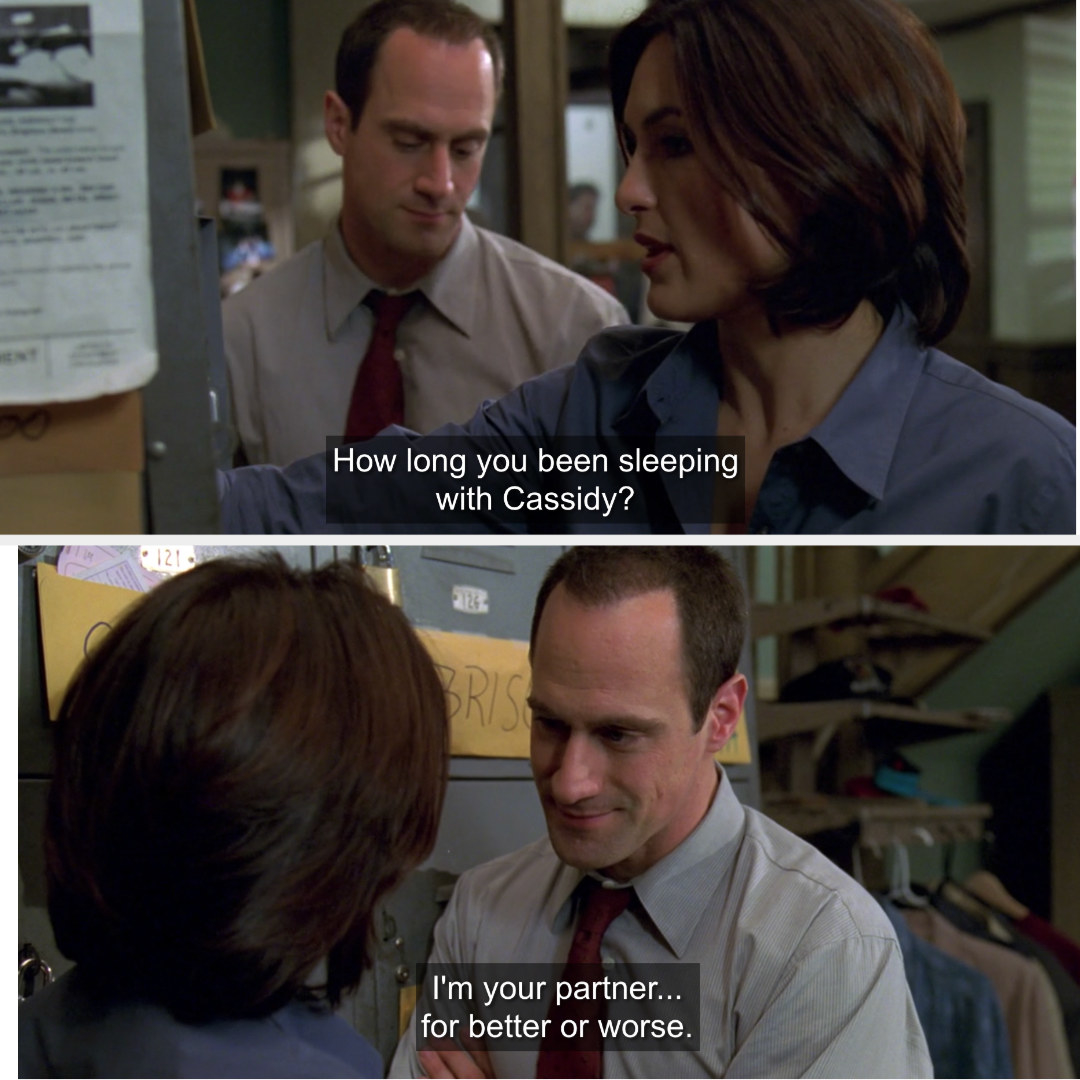 4.
When Stabler confided in Benson about Kathy taking the kids and leaving him: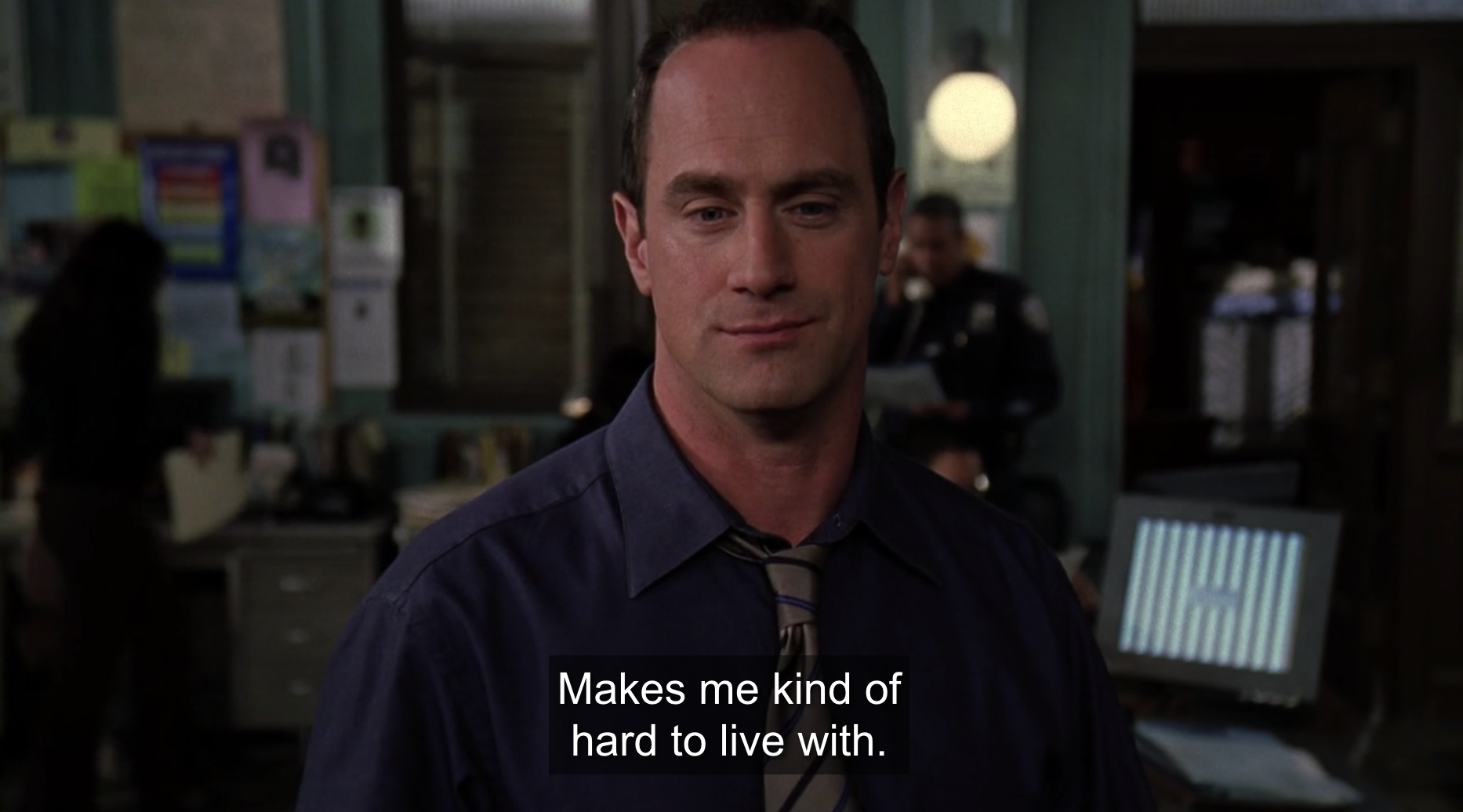 5.
When Stabler reminded Benson of her worth after a case involving someone who's a product of rape hit too close to home: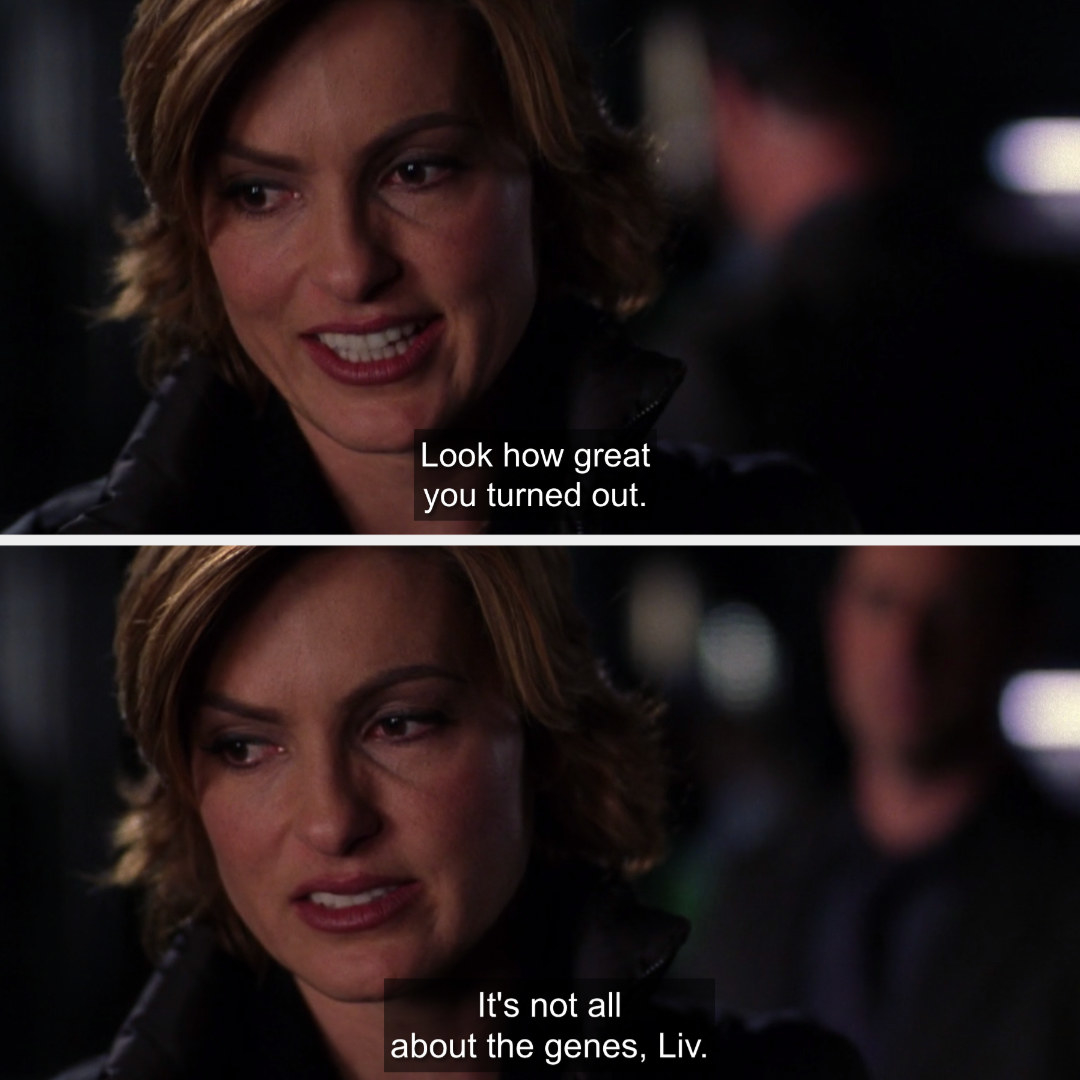 6.
When Benson risked her job — and lost the life of a young child — to save Stabler: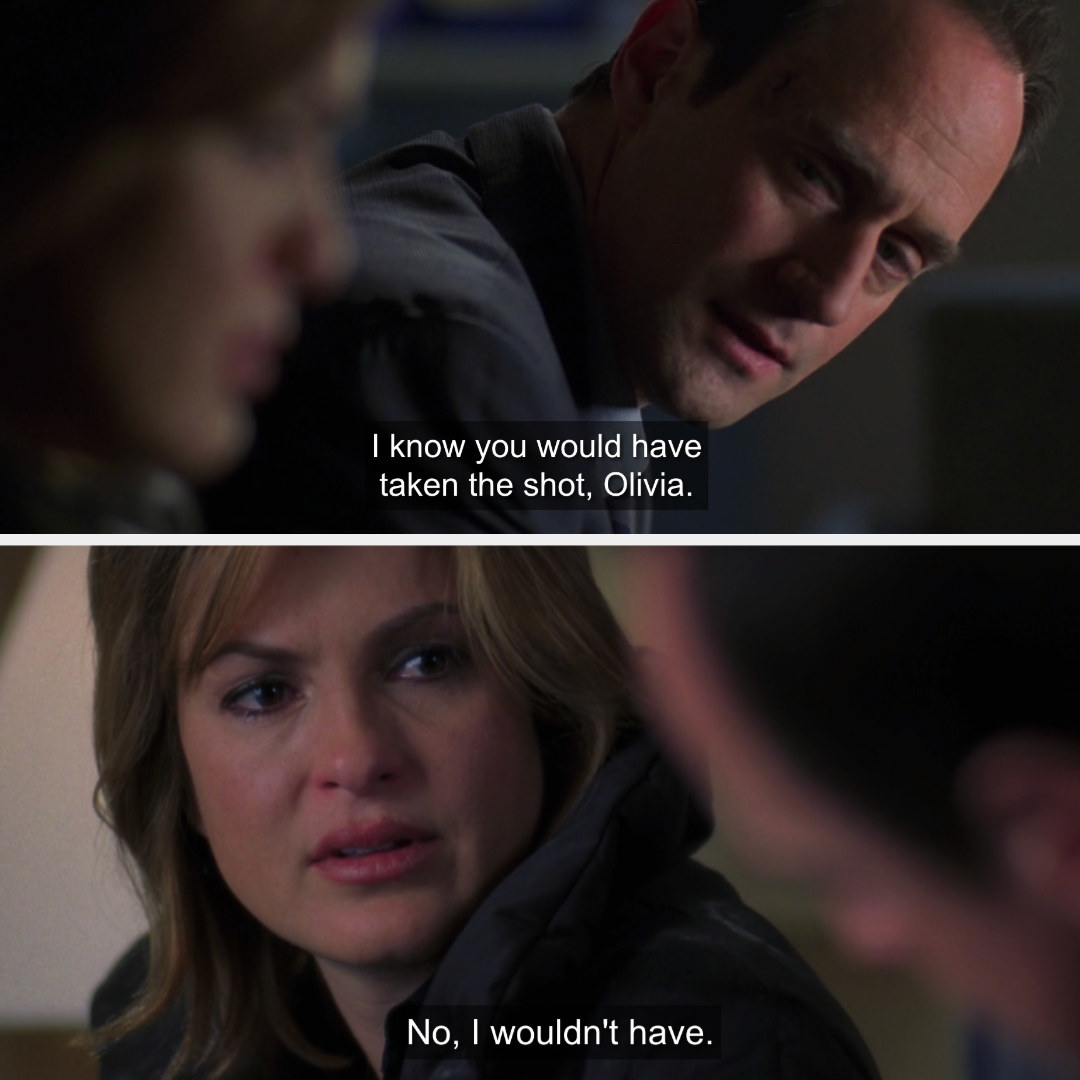 7.
When, after the fallout of "Fault" resulted in a partner reassignment, Stabler and Benson were finally reunited as partners: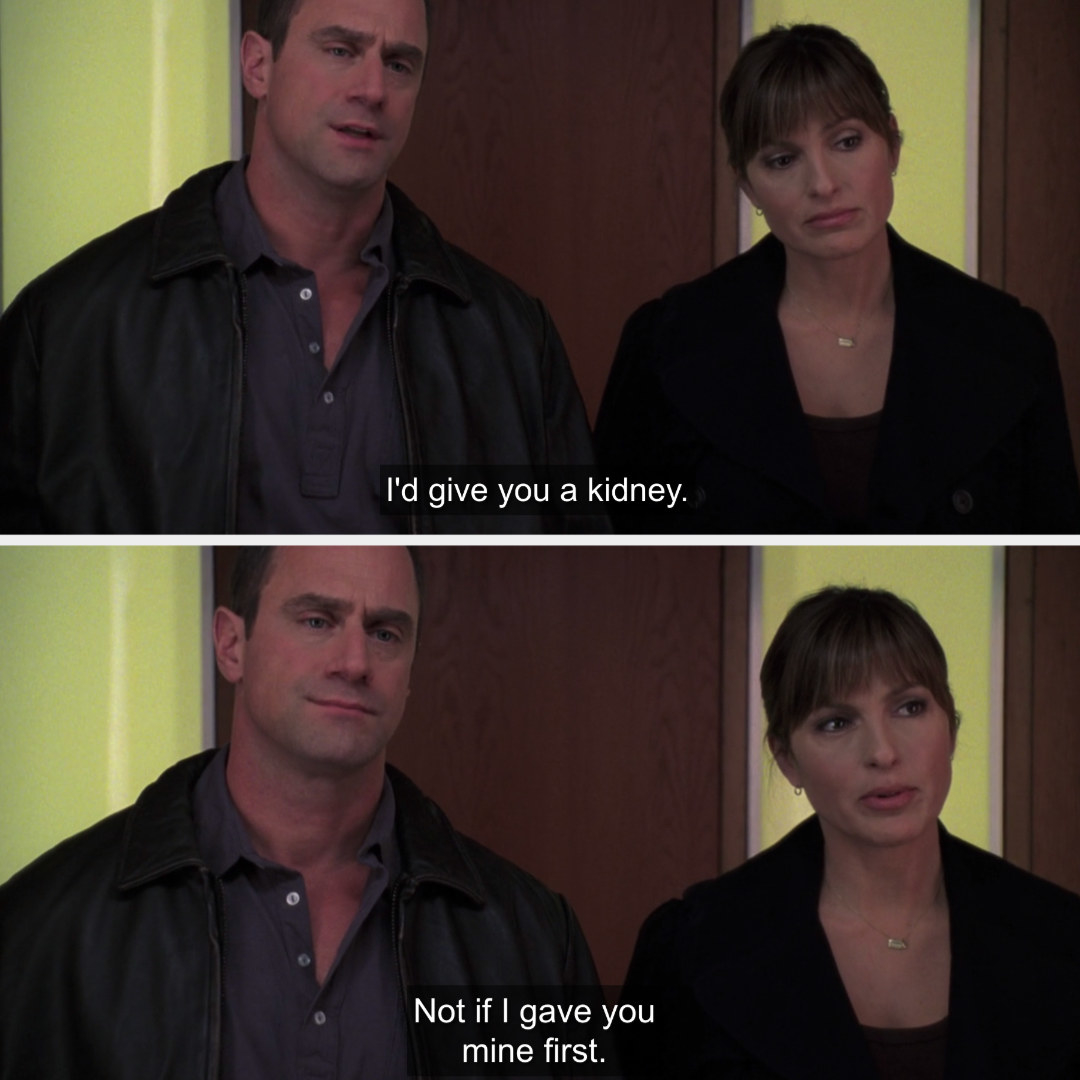 8.
When Stabler and Benson finally confirmed that their partnership and friendship were back on solid ground: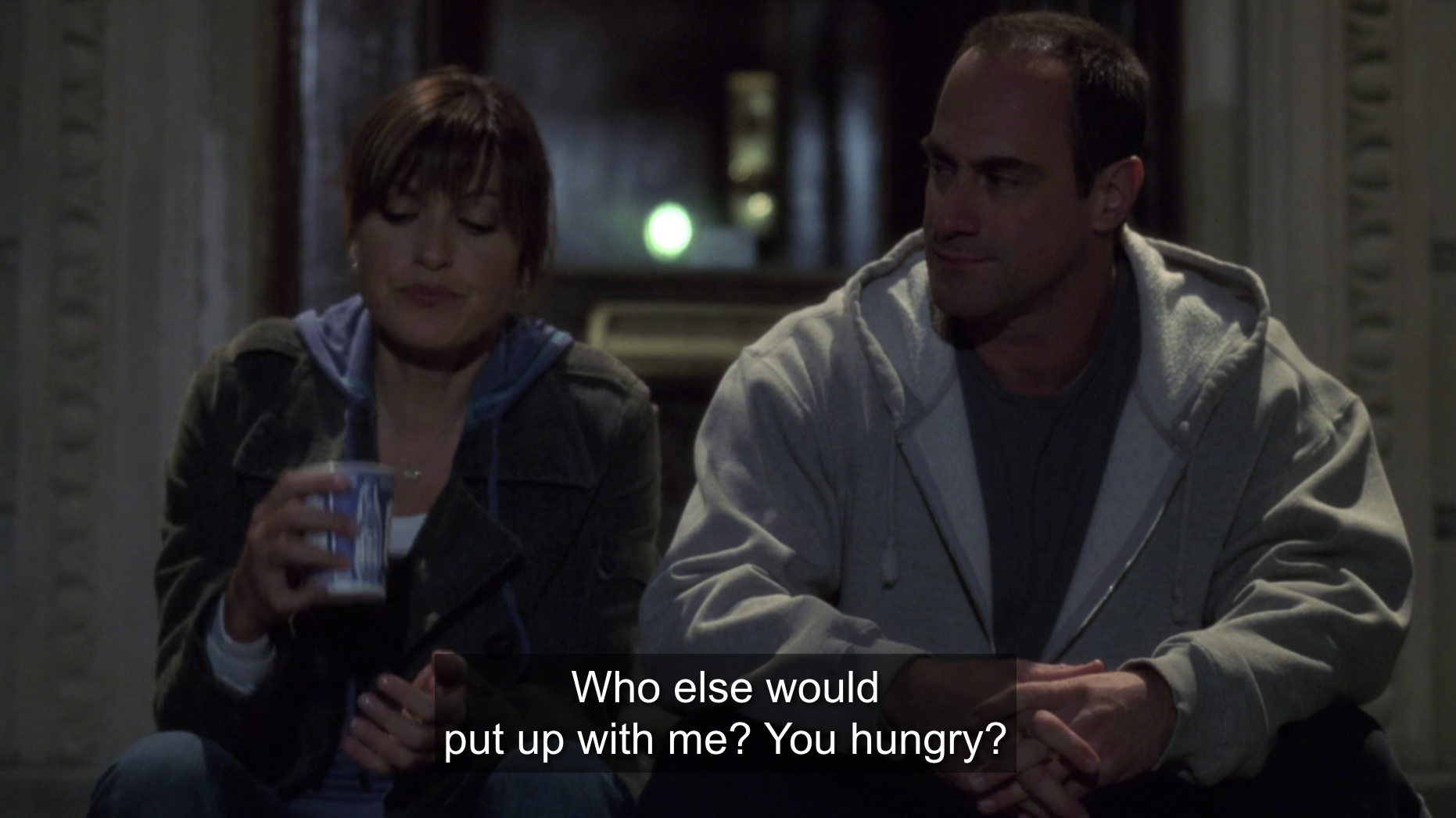 9.
When Stabler told Benson that he couldn't stay away from the job...or was he talking about HER: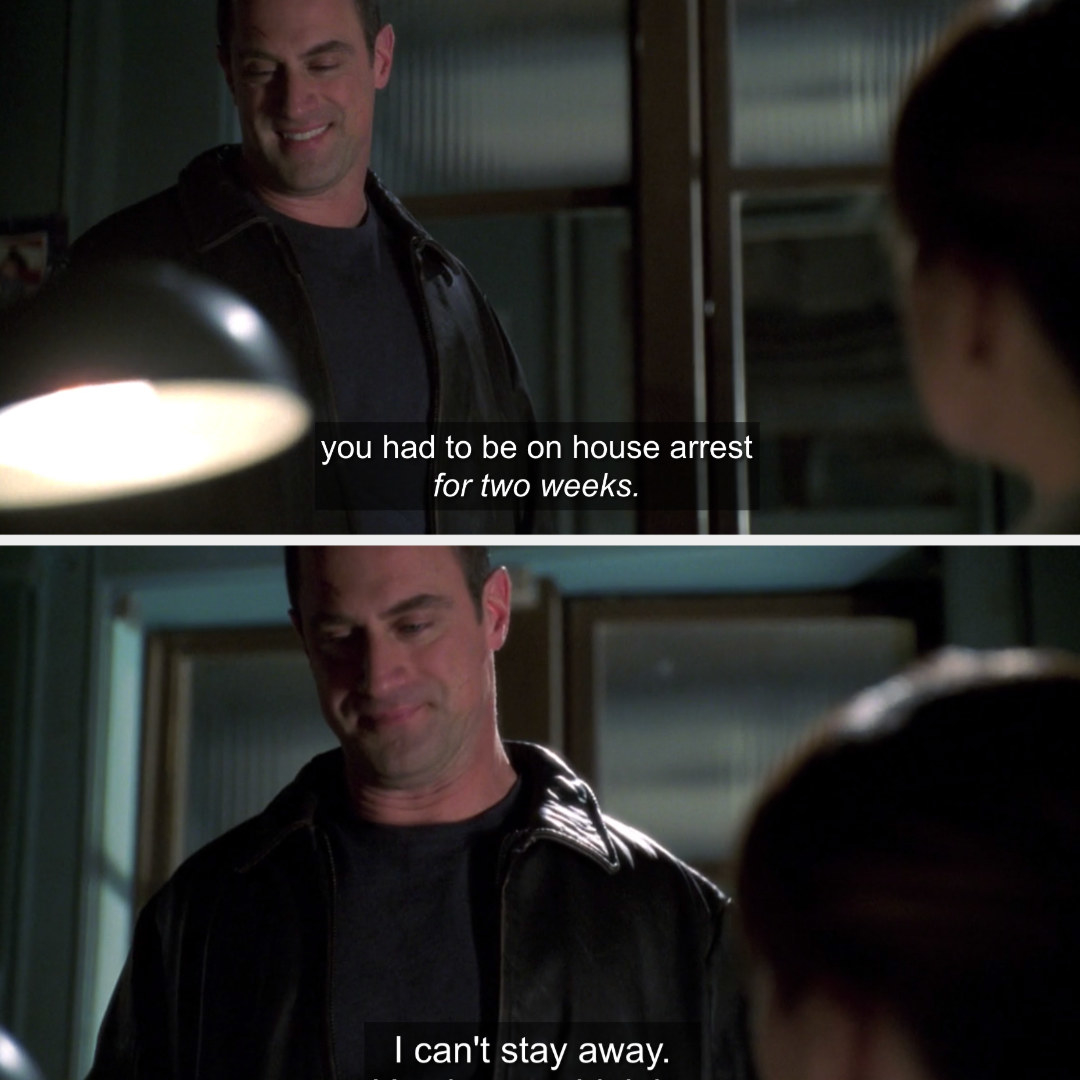 10.
When the internal affairs evaluator told Cragen that Elliot and Olivia were "too close," but splitting them up would be a mistake: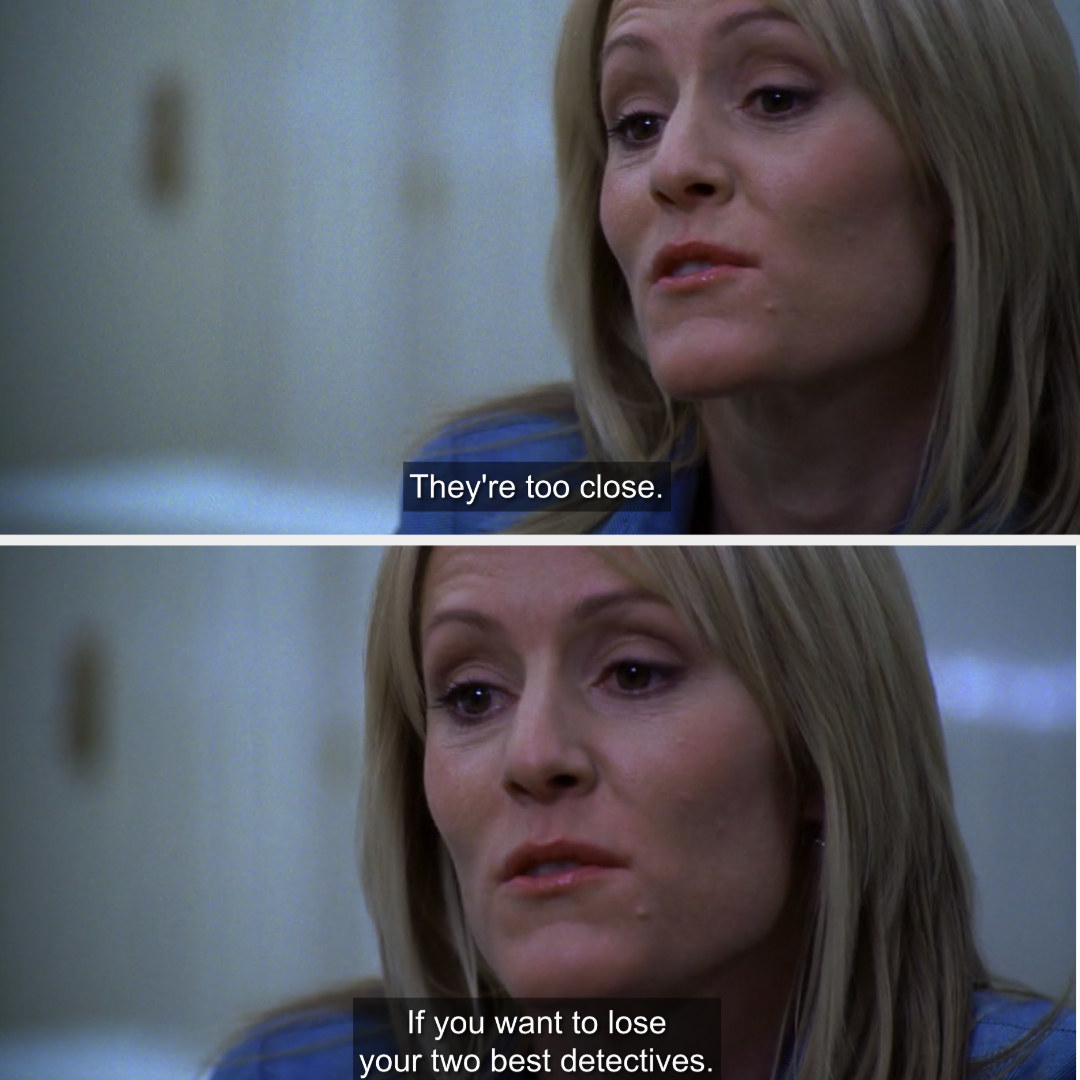 11.
When Stabler embraced Benson in a rare hug after she saved a very pregnant Kathy after her car accident: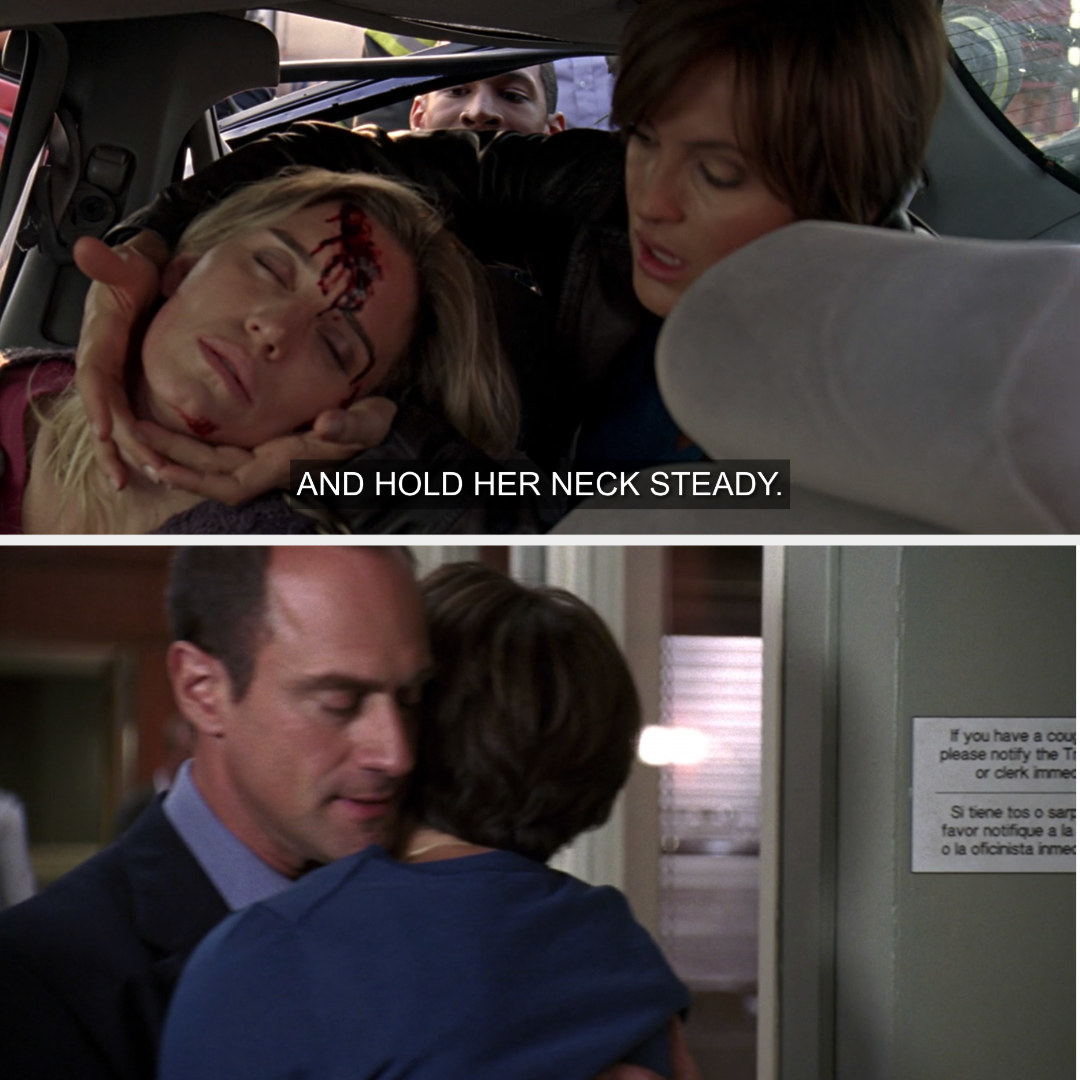 12.
When Benson made the astute remark about Stabler that he was, in fact, a carrot: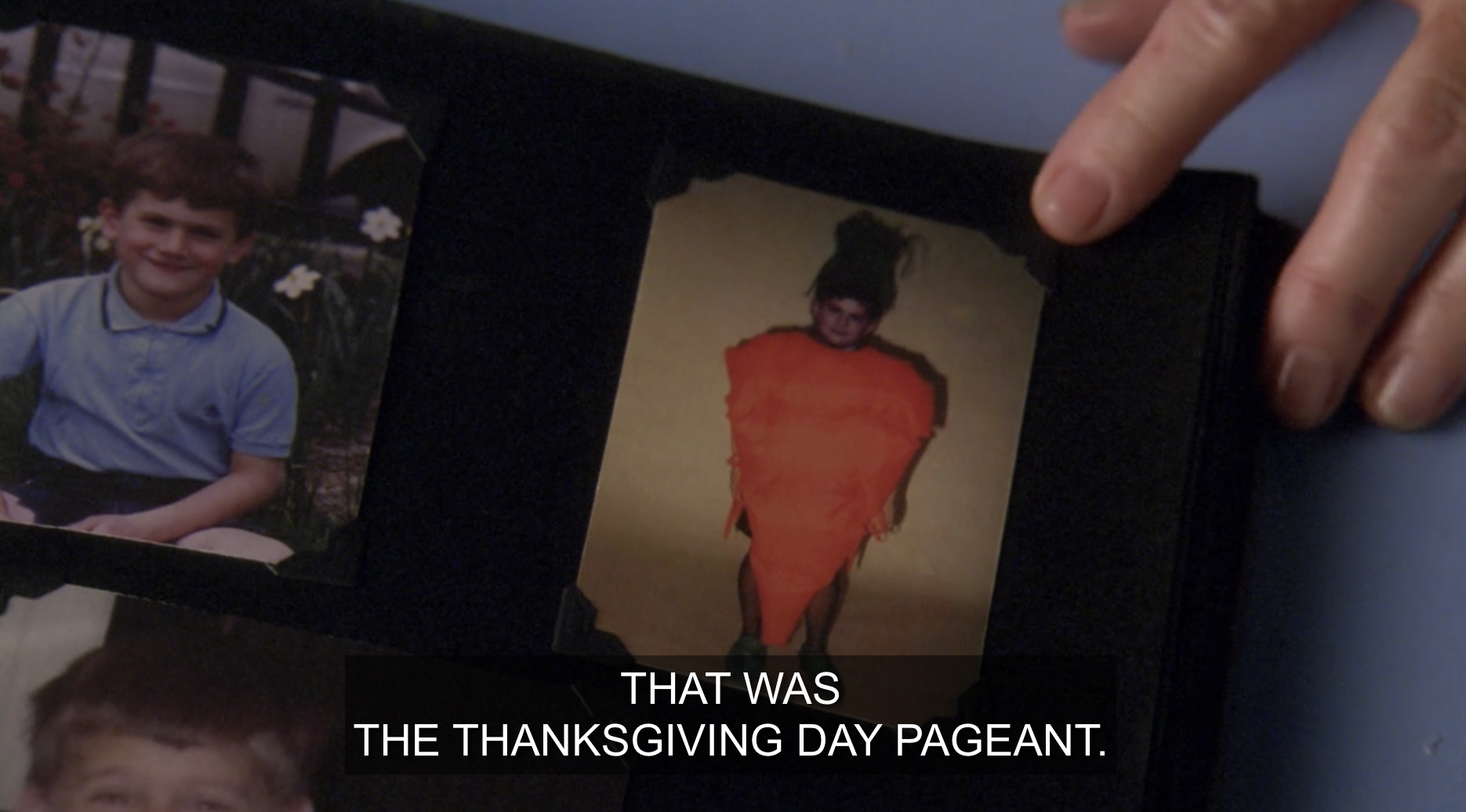 13.
When Benson ended up in this ~precarious~ situation with Stabler: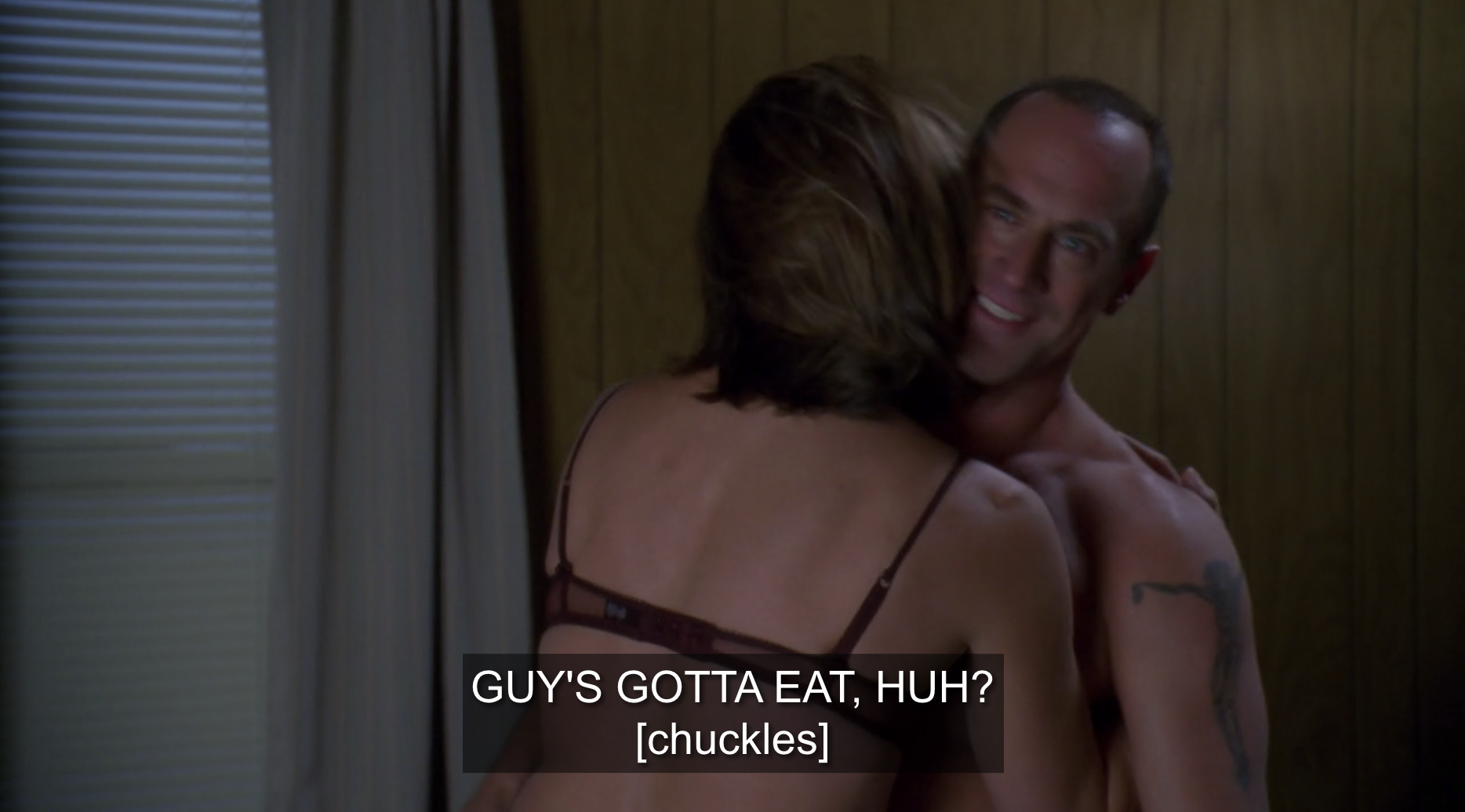 14.
When Stabler cradled Benson after he thought she'd been shot/that he'd lost her: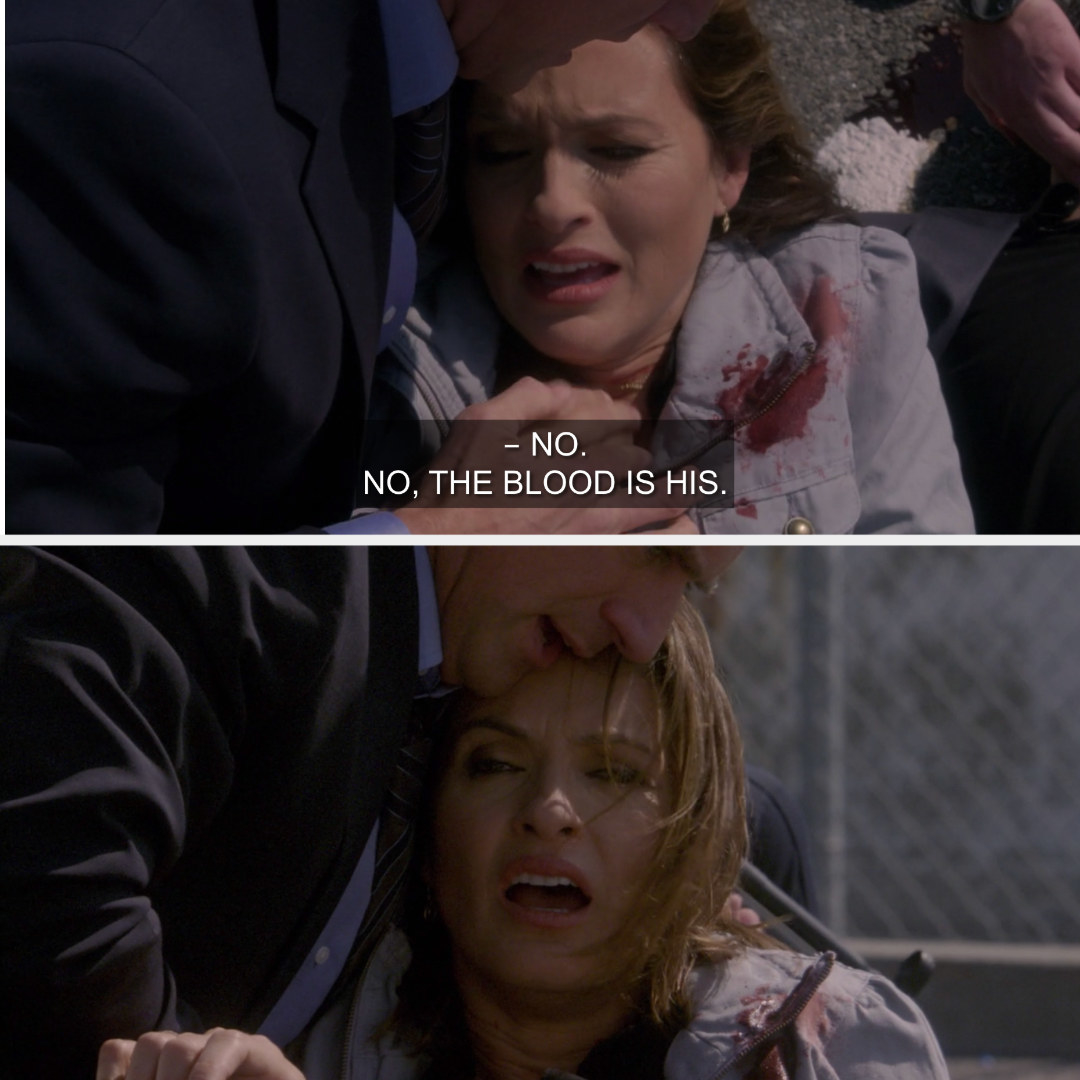 15.
When Stabler took care of Benson when she had the flu: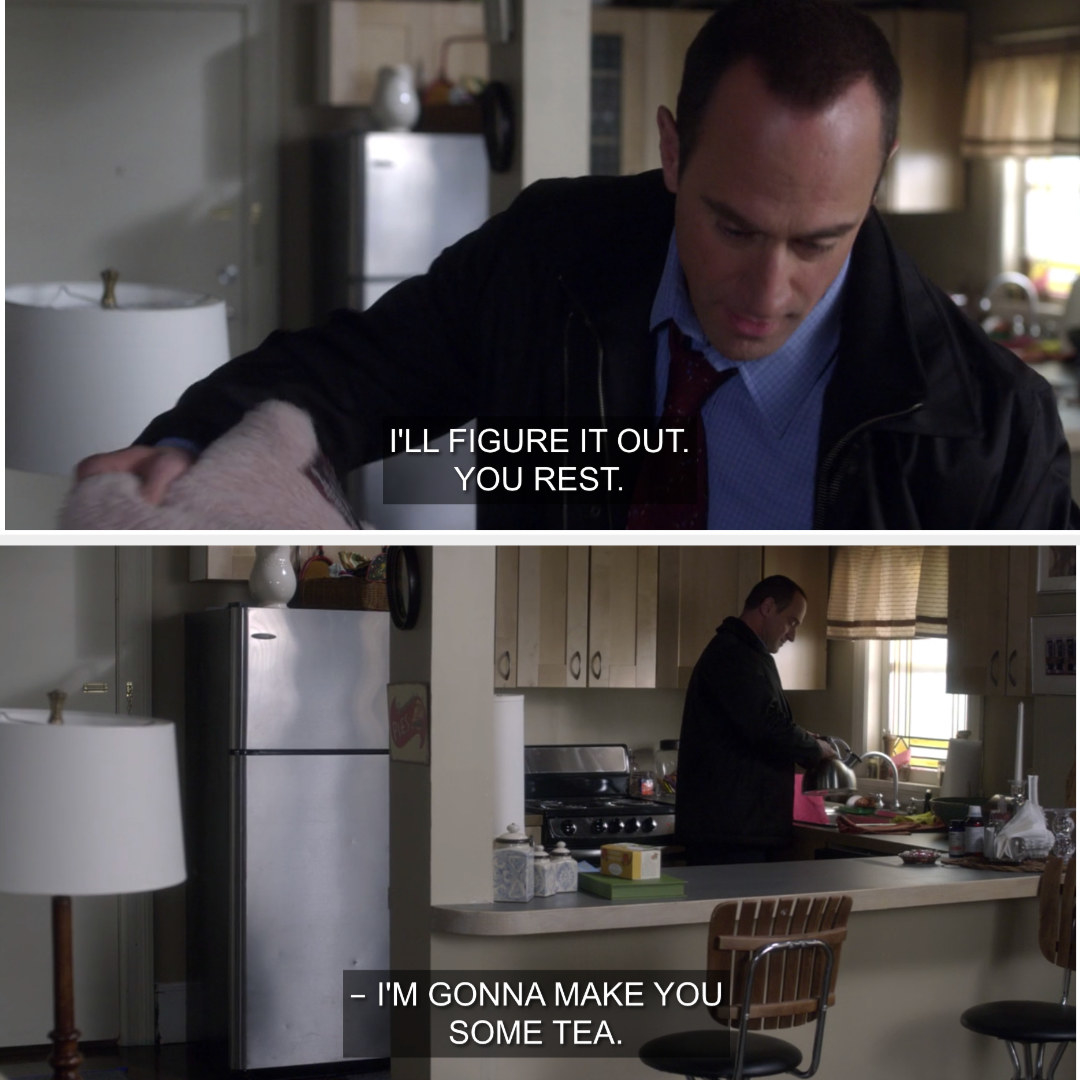 16.
When Stabler braced Benson after child protective services took Calvin away from her/terminated her custody of him: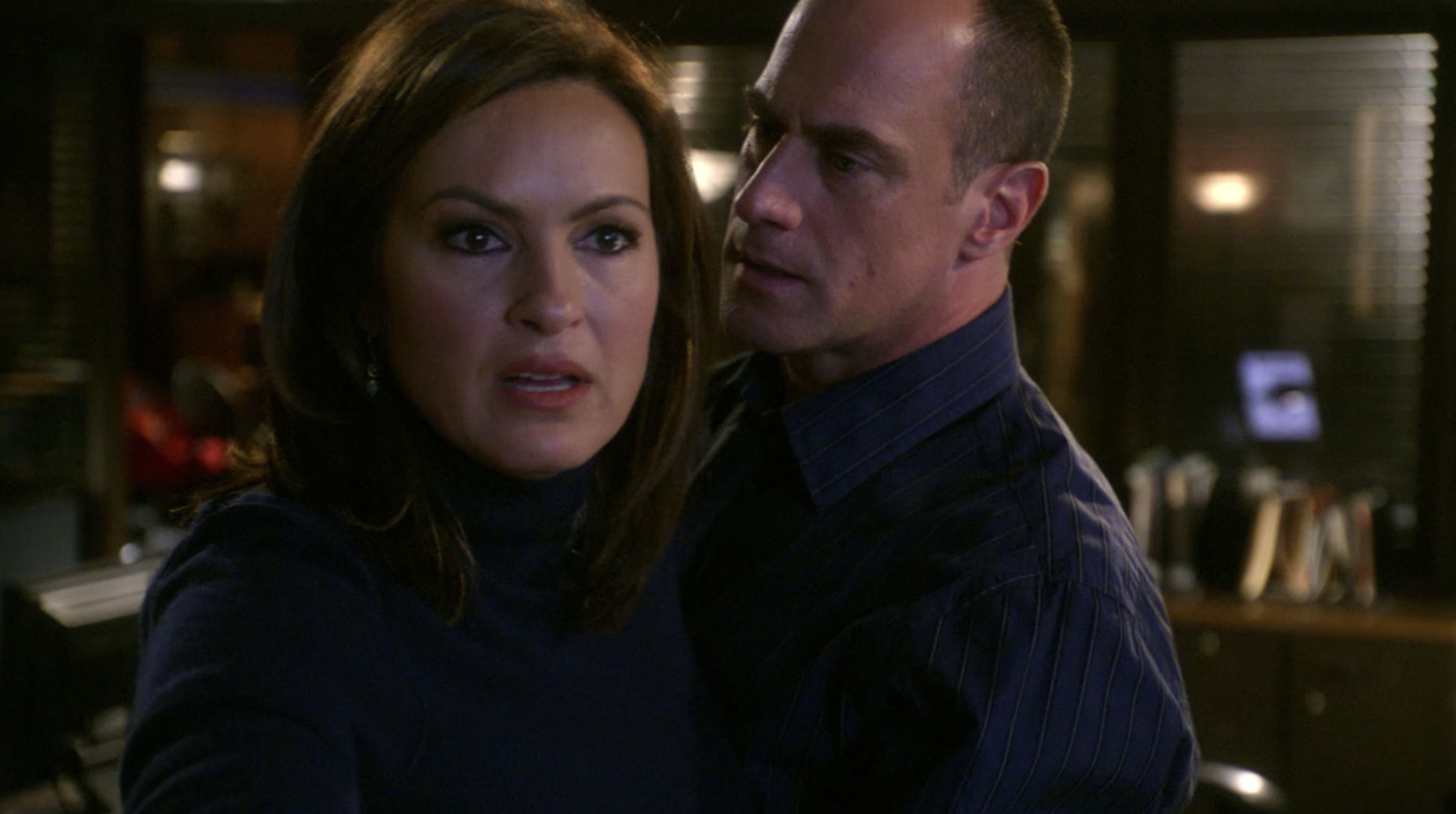 17.
When Stabler and Benson shared this sweet embrace after the murder of Assistant District Attorney Sonya Paxton: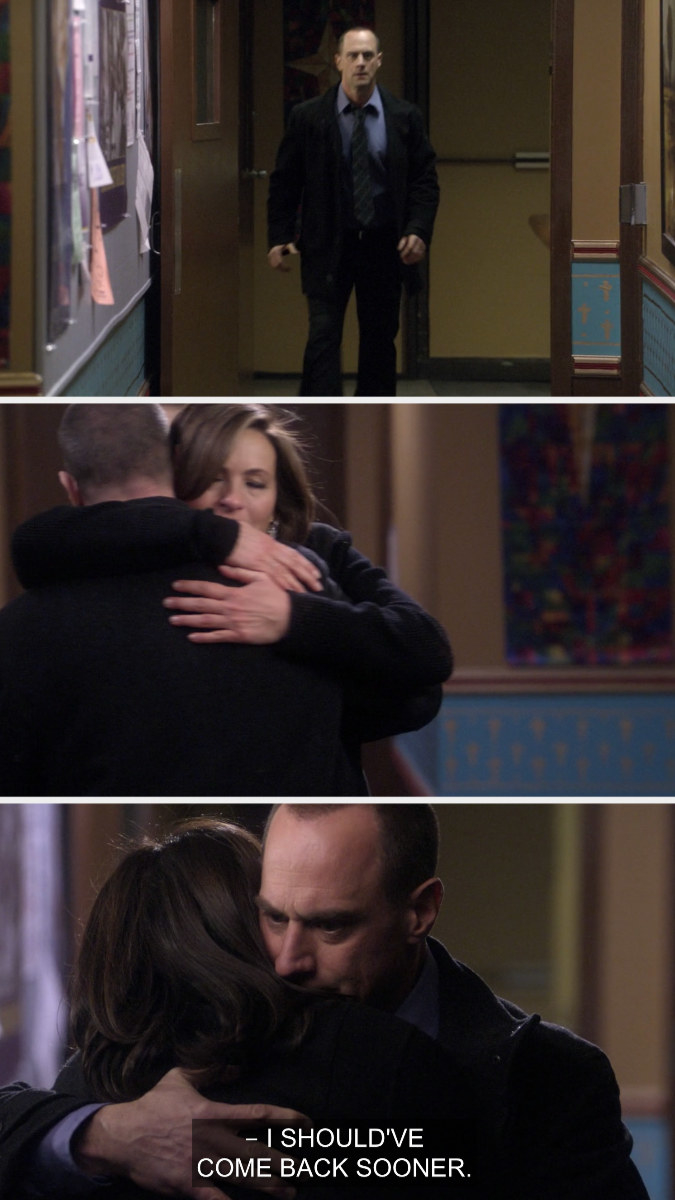 18.
When Stabler and Benson went undercover at a swingers club as a married couple in order to solve the case: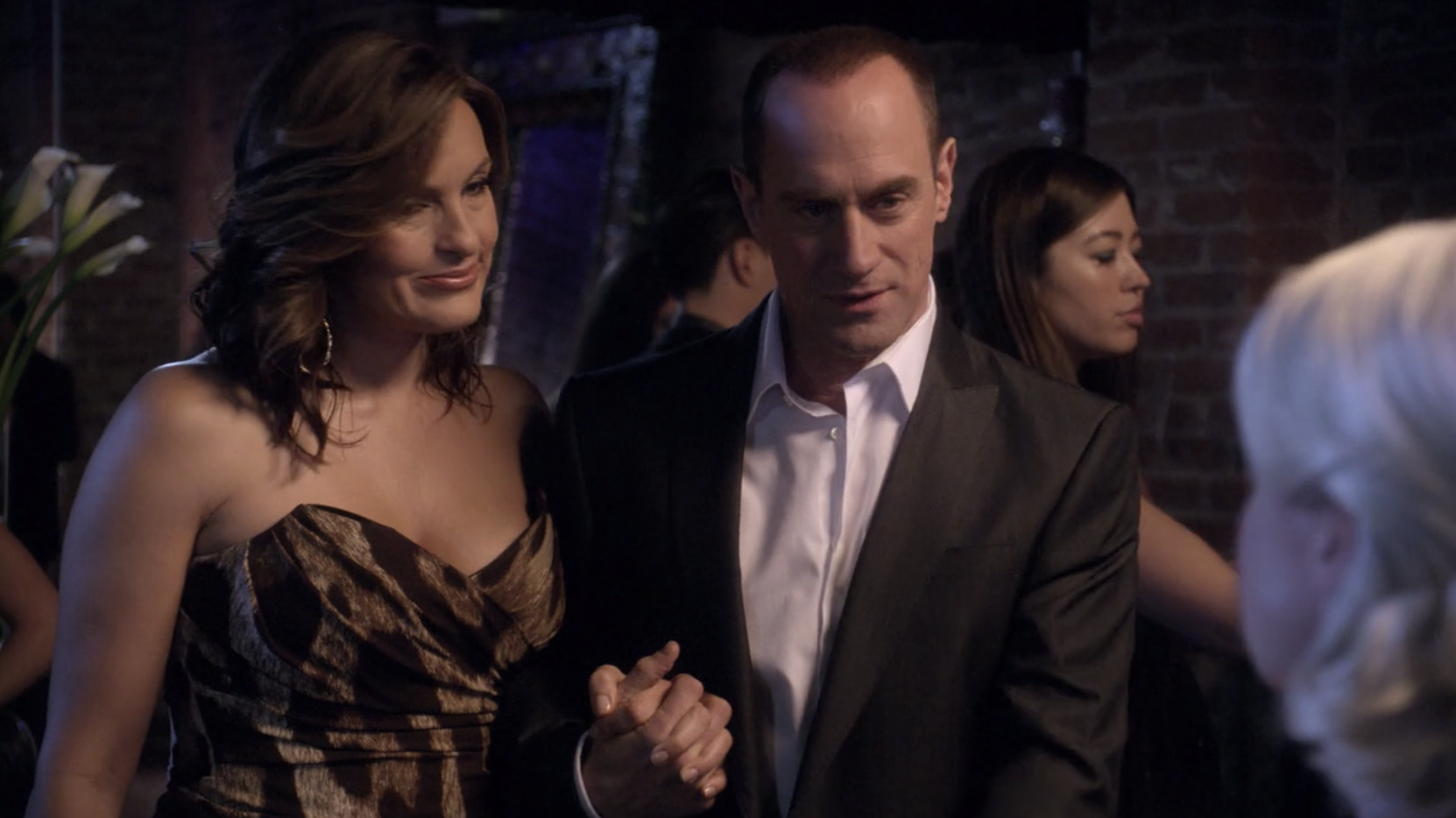 19.
Last but not least, when Benson broke down in the squad room after finding out from Cragen that Stabler resigned without saying goodbye: