The aforementioned TikTok was in response to this tweet:
Being the Twihard Fanpire that I am — aka I've seen this movie approx. 13 times — I was taken aback that I didn't notice this.
Even though I had both Twitter and TikTok evidence, I had to look for myself...and what I found truly shocked me.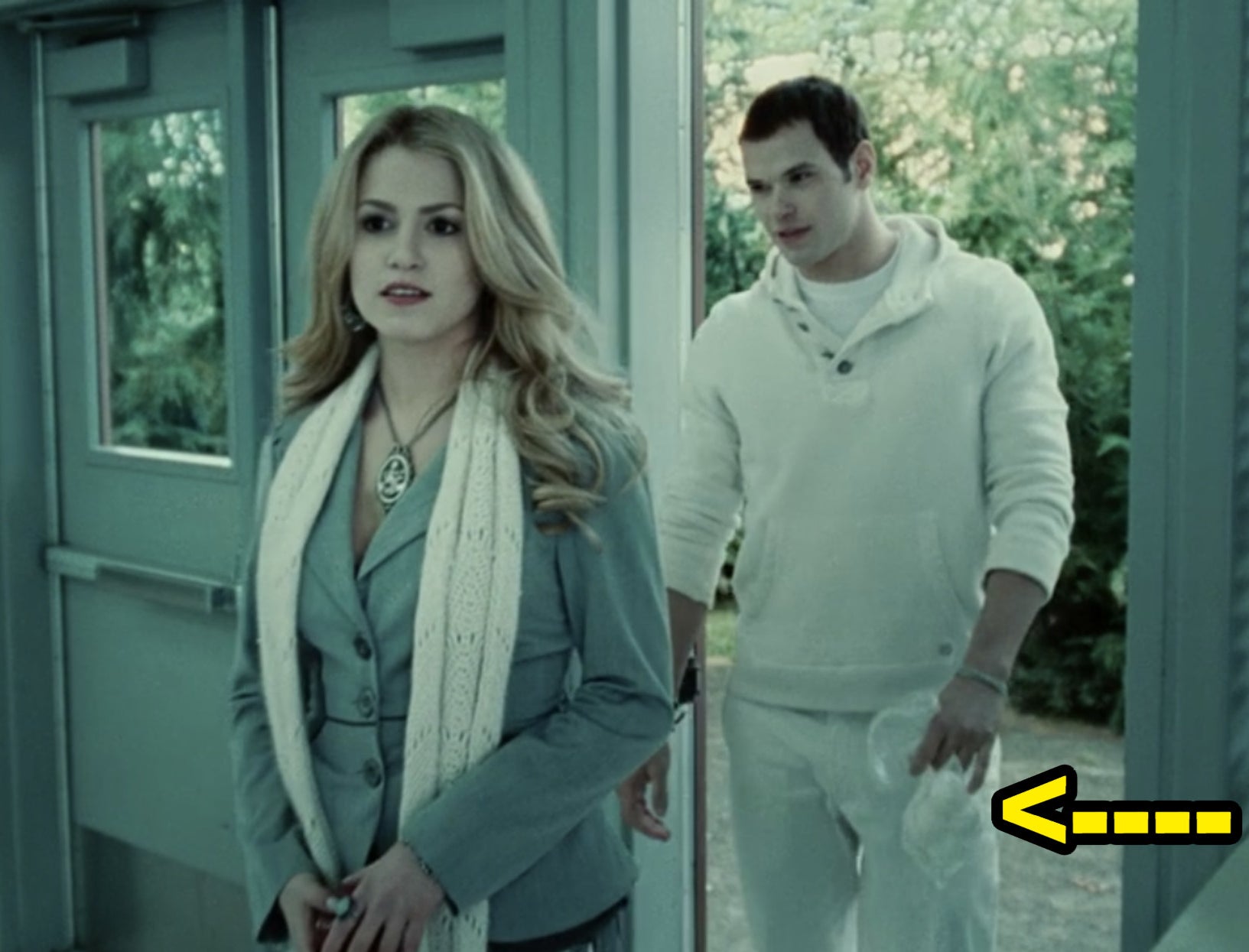 HOMEBOY WAS REALLY OUT HERE WITH A DOZEN EGGS AND NO ONE QUESTIONED IT!
I HAVE SO MANY QUESTIONS, THE FIRST ONE BEING: WHY?
Like, I get it, Emmett is a buff guy and I know in-shape dudes eat eggs for protein, but one would think that spending 50+ years in high school would shed a little light on how weird this is?
Is this something he did every day? He obviously didn't eat them, so did he just throw them away? Or were they prop eggs?
Here's hoping he saved a couple and gave them to Esme to make her signature dish for Bella...