Netflix Has Blessed Us With A "Kissing Booth" Sequel And My Level Of Excitement Is Through The Roof
The sequel we need AND deserve!
Today, Netflix has given me the best Valentine's gift no boyfriend could ever top: the announcement of The Kissing Booth 2!
Actual footage of me freaking the freak out:
Netflix graced us with the original Kissing Booth back in May and it took the world by storm.
The lil' teaser doesn't show much, but here's what we do know:
Joey King (Elle), Jacob Elordi (Noah), and Joel Courtney (Lee), will all be reprising their roles.
Aaaaaand, that's about it! We don't have the plot or release date YET, but it doesn't even matter, because I know it's gonna be a good one.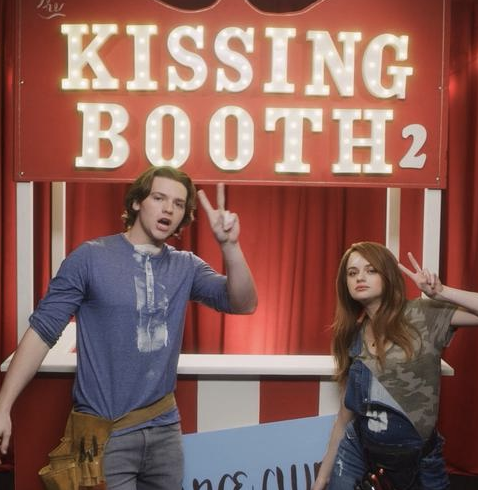 So, yeah. My day – and hopefully yours – has been made with this amazing news. I will be glued to my phone in the coming weeks, eagerly waiting for updates on this film! Not sure what the sequel holds in store for us, but I do hope they resolve this...