The GOAT, Simone Biles, Answered Your Fan Questions While Playing With Adorable Puppies
All that gold ain't keepin' Simone down!
by
,
,
,
The day has come — not the Olympics Opening Ceremony, but an amuse-bouche, if you will. Four-time Olympic gold medalist Simone Biles — aka THE GOAT — squeezed us into her very busy training schedule to answer your burning fan questions while playing with PUPPIES!!!
While discussing her training schedule and Olympian diet, we had to ask the age-old question: what does gold taste like?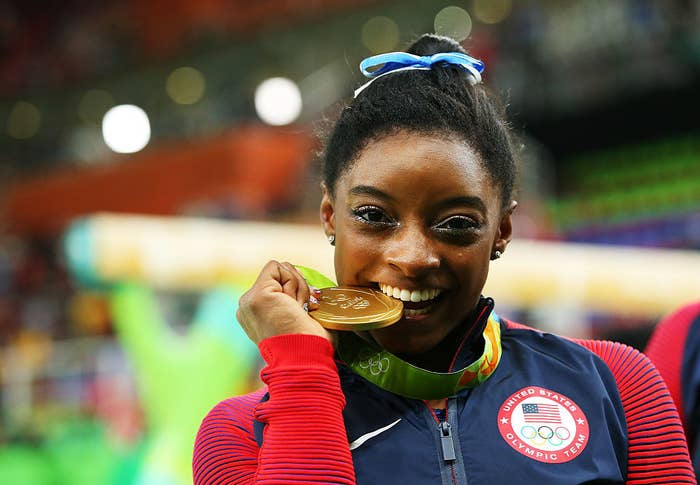 Her response? Iconic: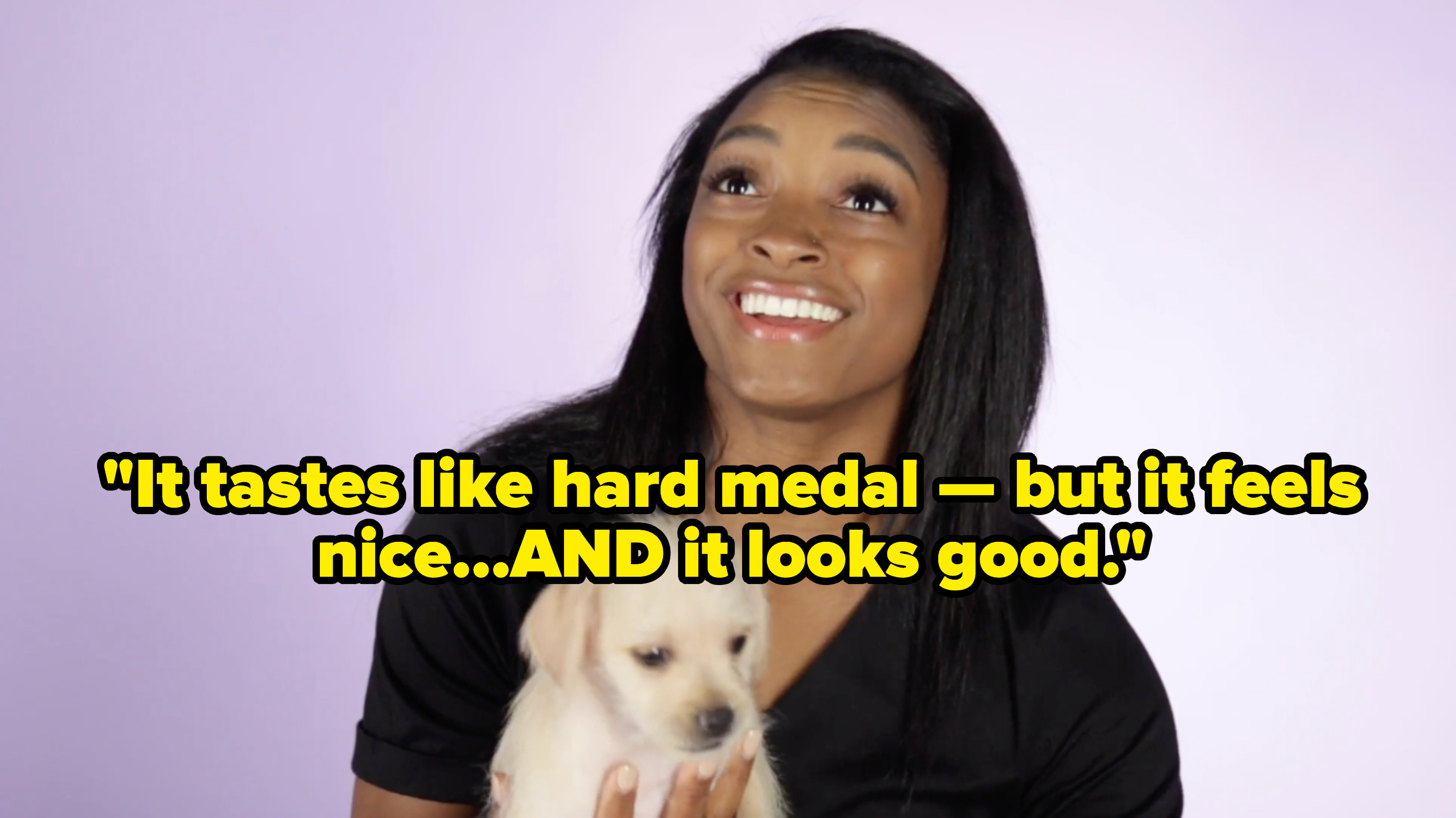 Another fun fact? Simone owns a lot of leotards. Like, a lot.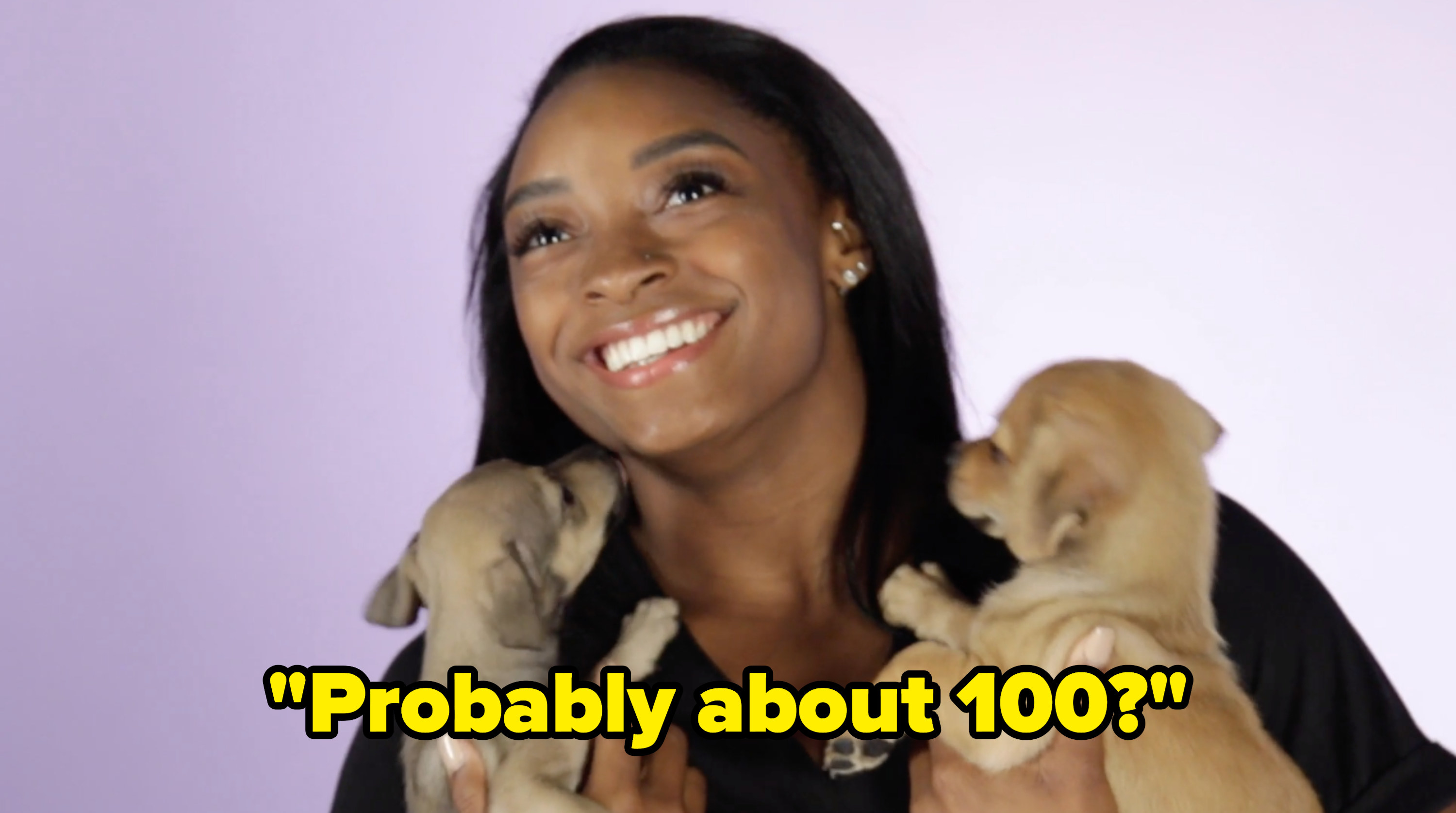 I mean, if I had her skills, I'd own that many leos as well — ESPECIALLY if they looked like this: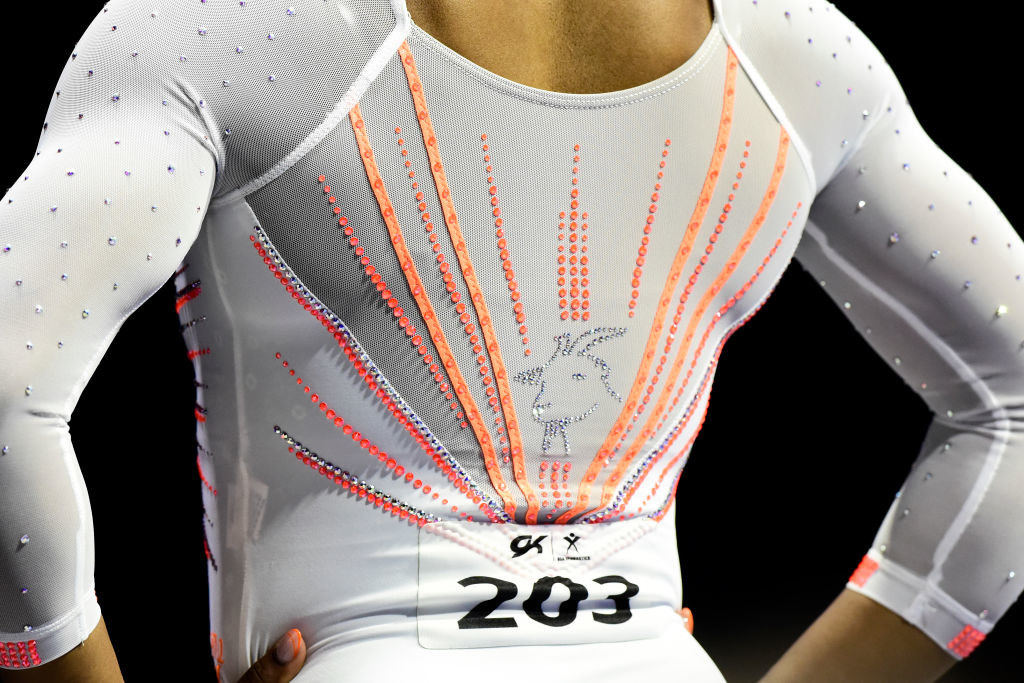 Be sure to catch Simone in one of her many leotards participating in the Tokyo Olympics, which kick off this Friday at 7:30 ET on NBC.