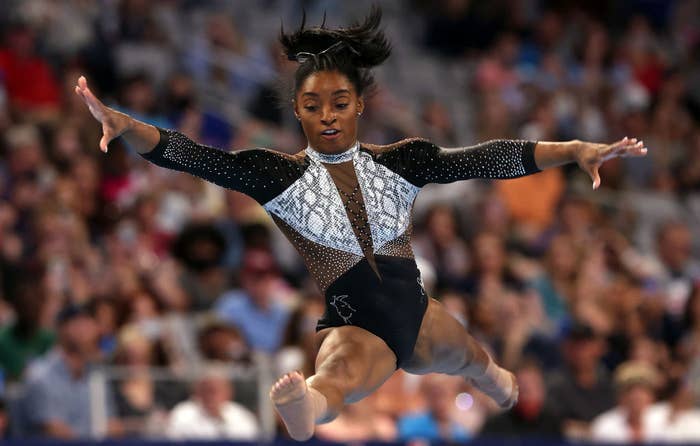 In case you missed it, Simone Biles earned her SEVENTH US all-around title and became the only woman with that many in HISTORY!
Her skill? Unparalleled:
However, the reason why I have gathered you all here today is because Simone decided that her championship leotards should be bedazzled with this lil' detail: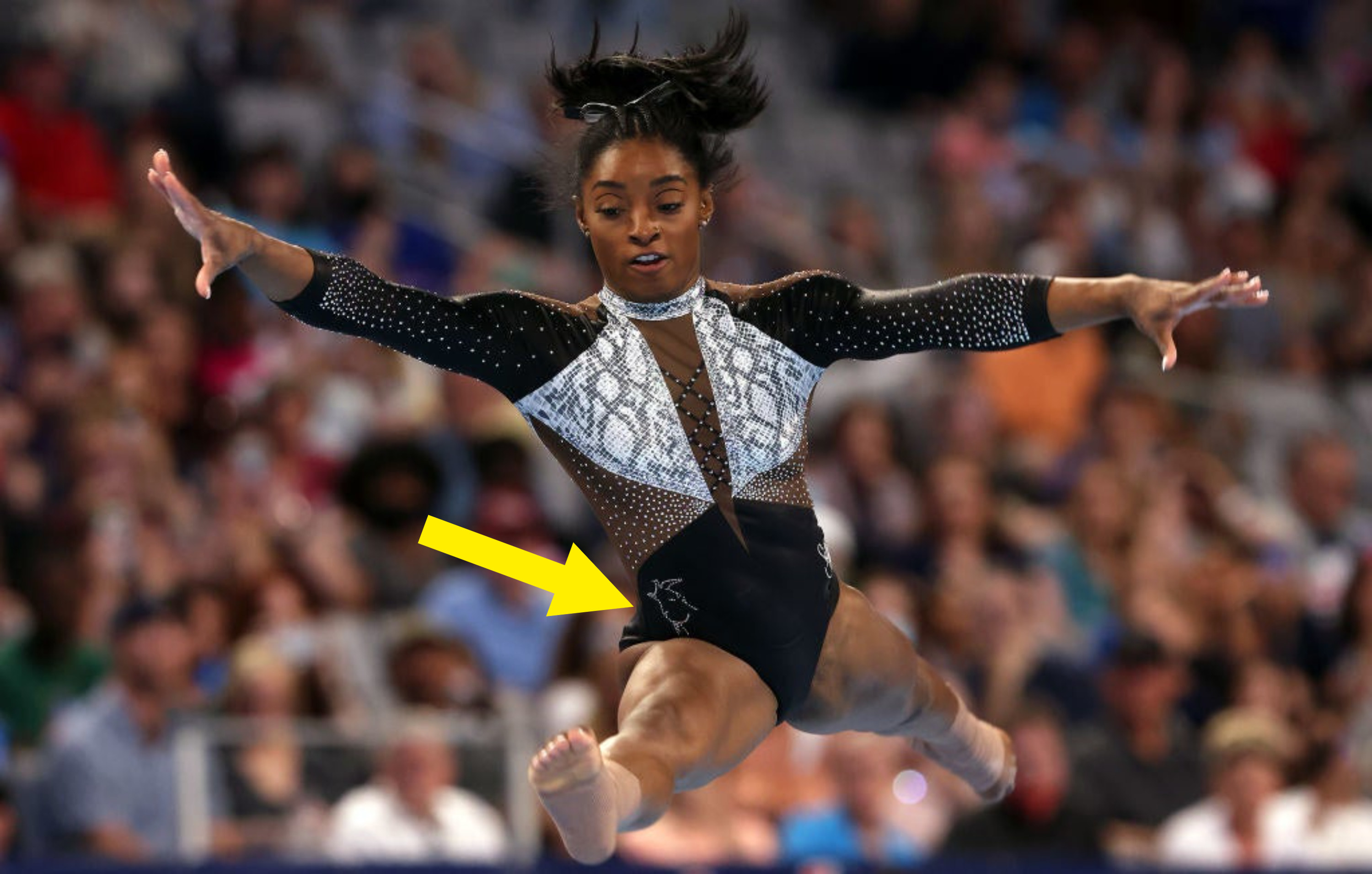 OH, do you need a closer look?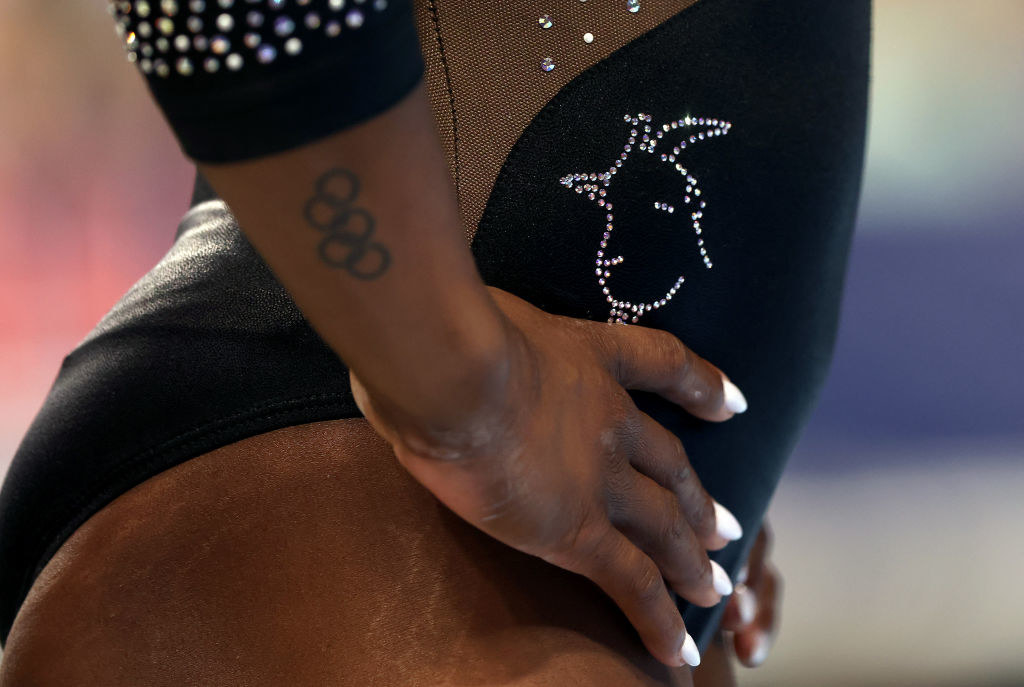 Why yes, that IS a goat because Simone is, in fact, the G.O.A.T.
No human can do what Simone can do, and that should be celebrated!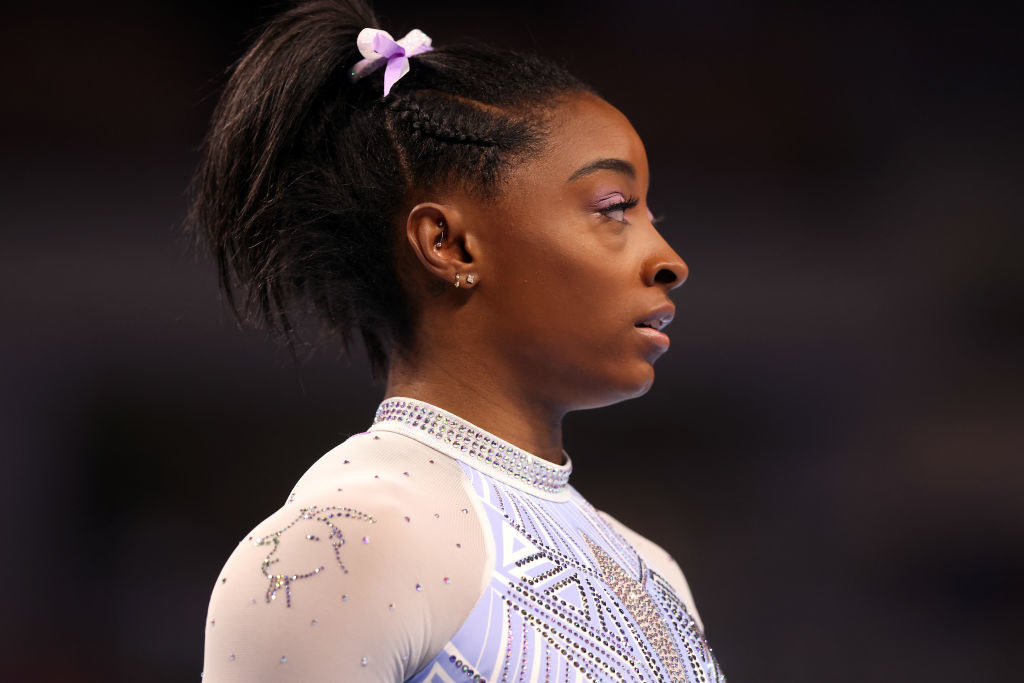 We have no choice but to STAN!