1.
In Pride & Prejudice, when Mr. Darcy flexes his hand after helping Elizabeth into her carriage:
2.
In Angus, Thongs, and Perfect Snogging, when Robbie gently caresses Georgia's hand after helping her up from the bushes: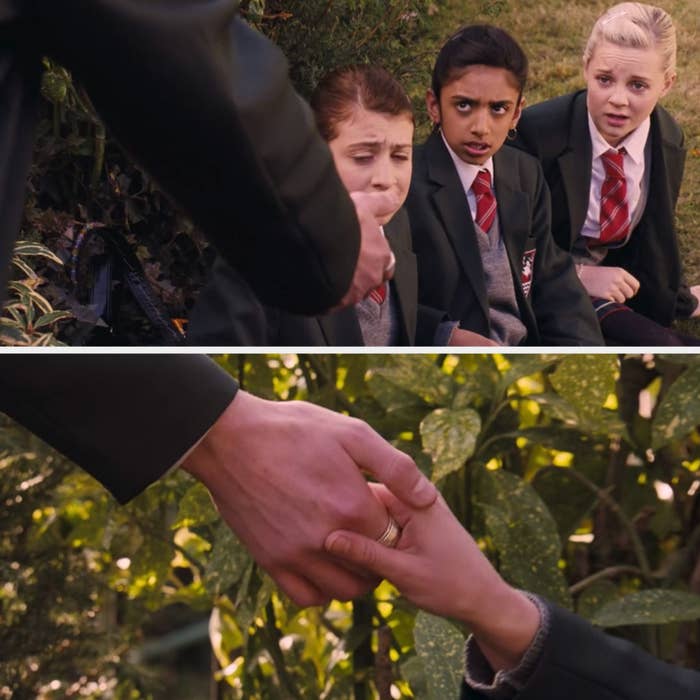 3.
In Bridgerton, when Simon and Daphne brush their hands against one another while looking at his mom's favorite painting: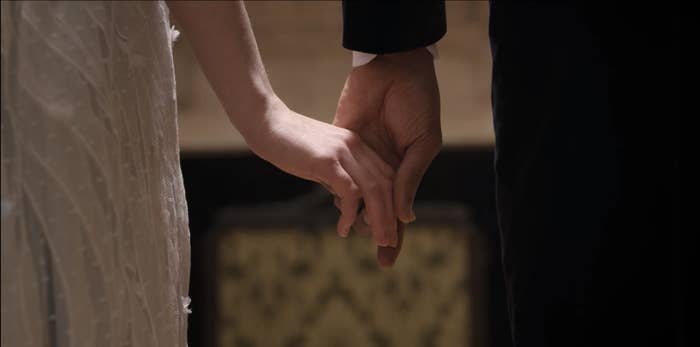 4.
In But I'm A Cheerleader, when Graham holds onto Megan's arm while they're forced to sit through another anti-gay presentation:
5.
In Emma., when Mr. Knightley holds onto Emma's waist a *tad* longer than necessary:
6.
In John Tucker Must Die, when Scott gets flustered as Kate helps him fill up the graduated cylinder: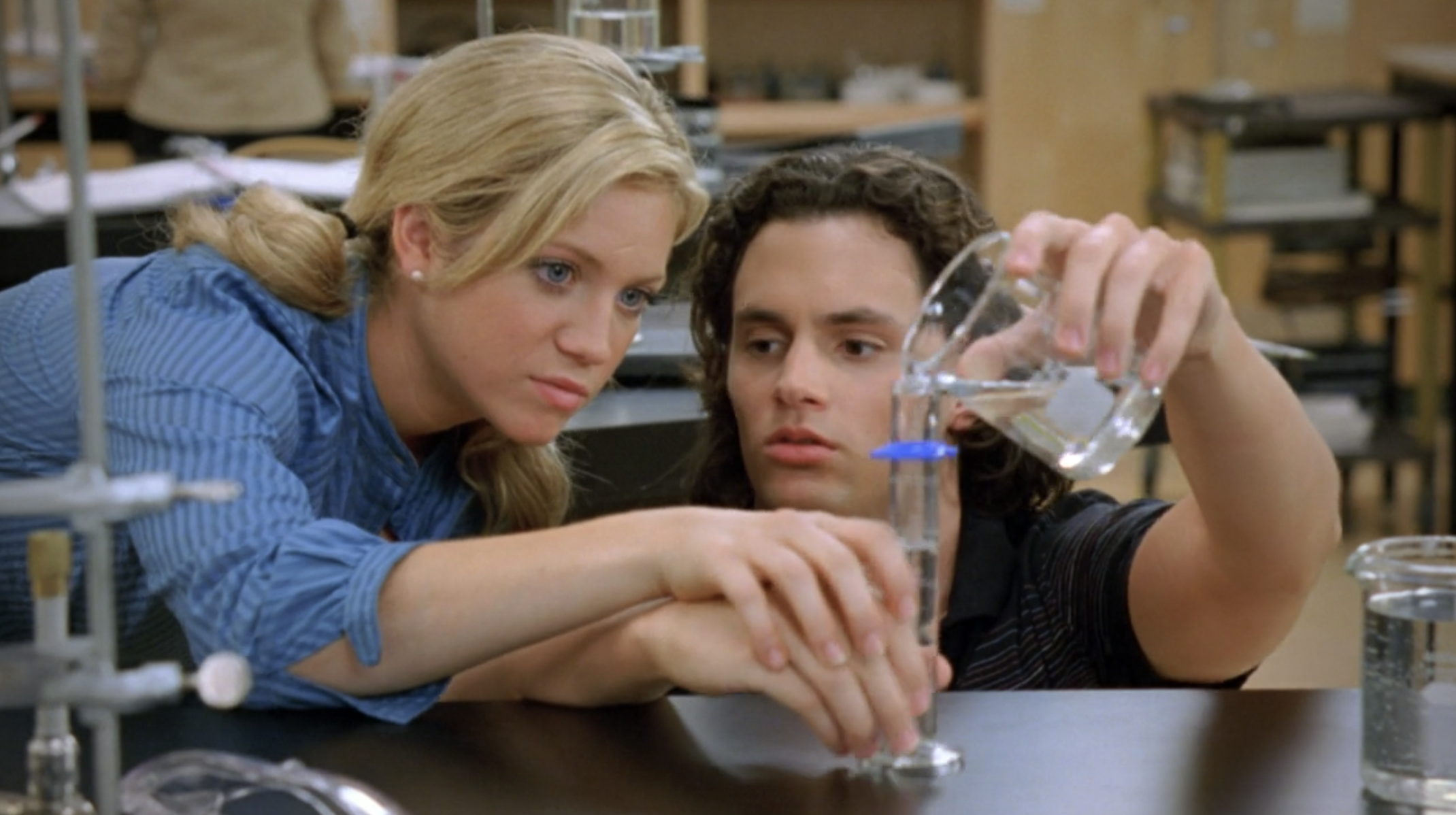 7.
In 13 Going On 30, when Matty tenderly caresses Jenna's head while they're dancing for the Poise photoshoot: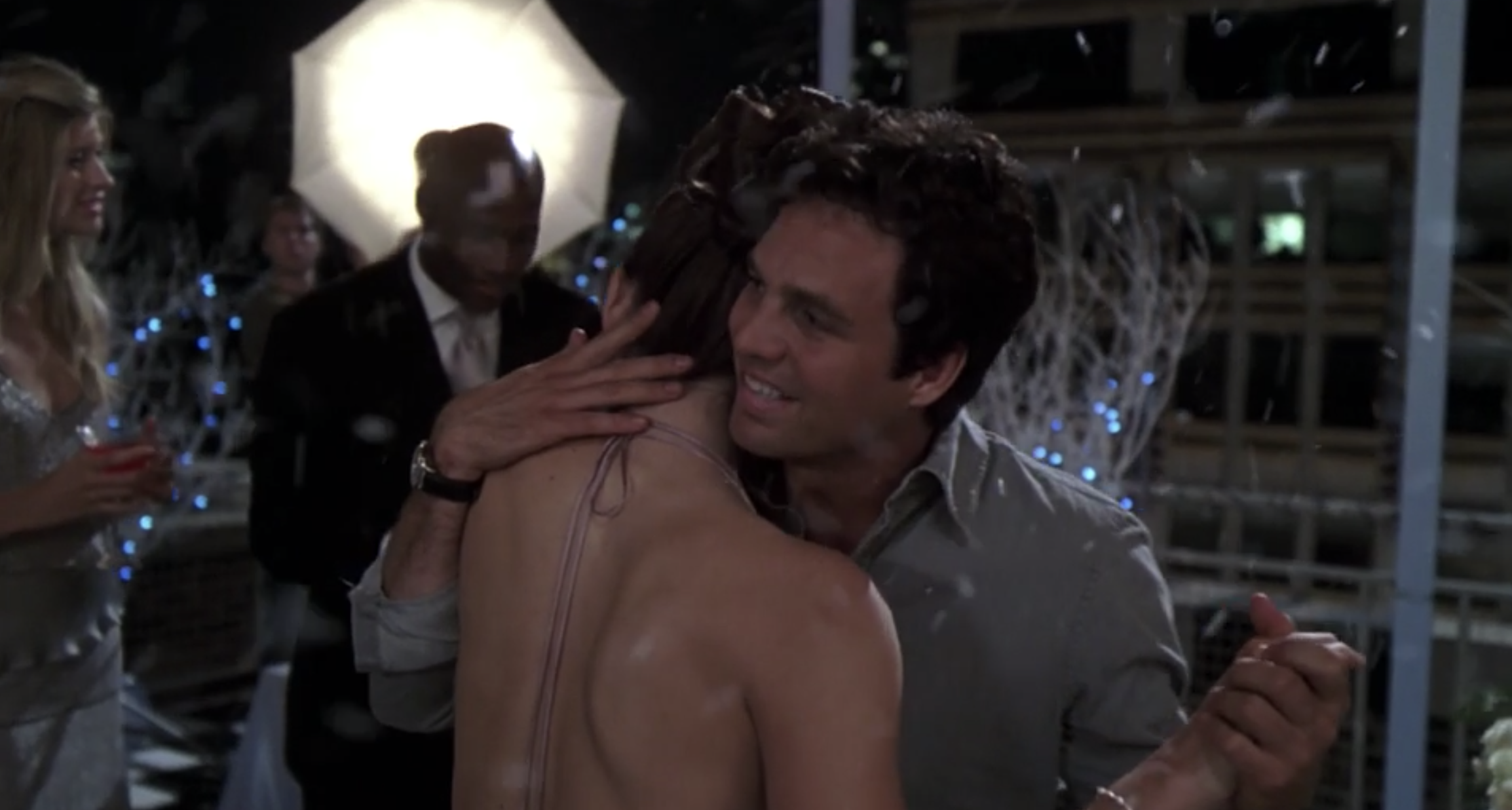 8.
In Because I Said So, when Johnny draws a heart on Milly's hand to make her feel better after their lovers' tiff:
9.
In To All The Boys I've Loved Before, when Lara Jean absentmindedly lays her hand on Peter's hand that's already caressing her knee: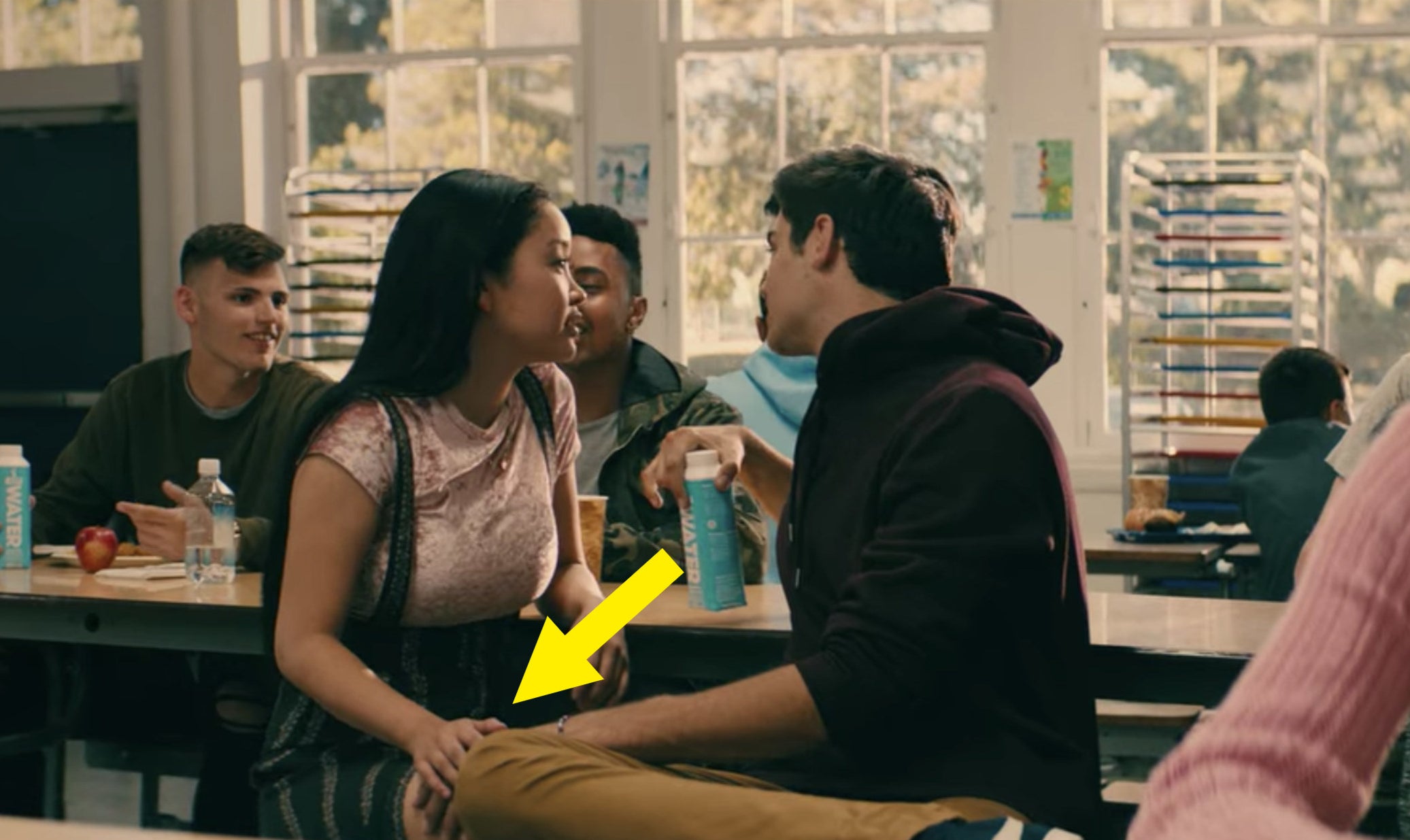 10.
In Tarzan, when Tarzan recognizes that Jane is a human like him and presses his hand against hers:
11.
In The Princess Diaries, when Joe and Clarisse lock eyes, and HANDS, during their sensual tango: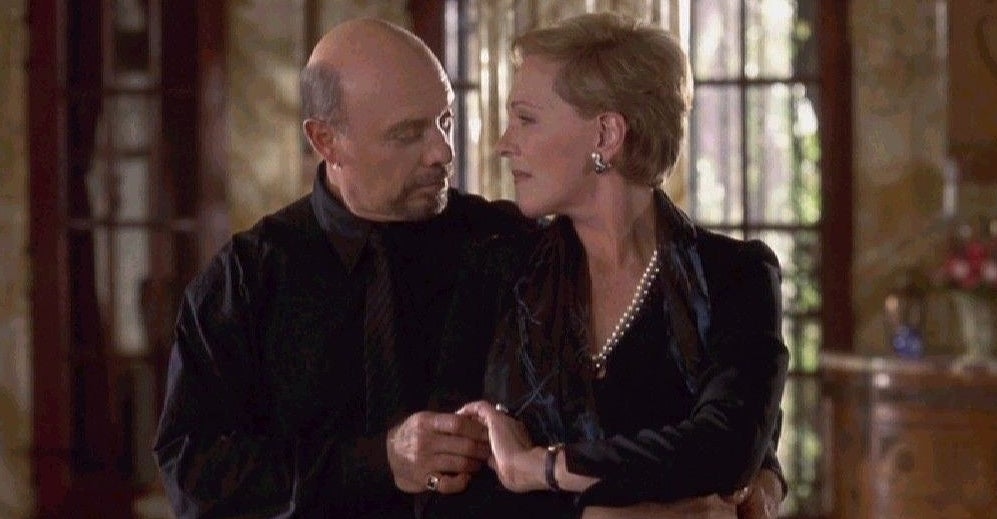 12.
In Everything, Everything, when Maddy and Olly "touch hands" through her window: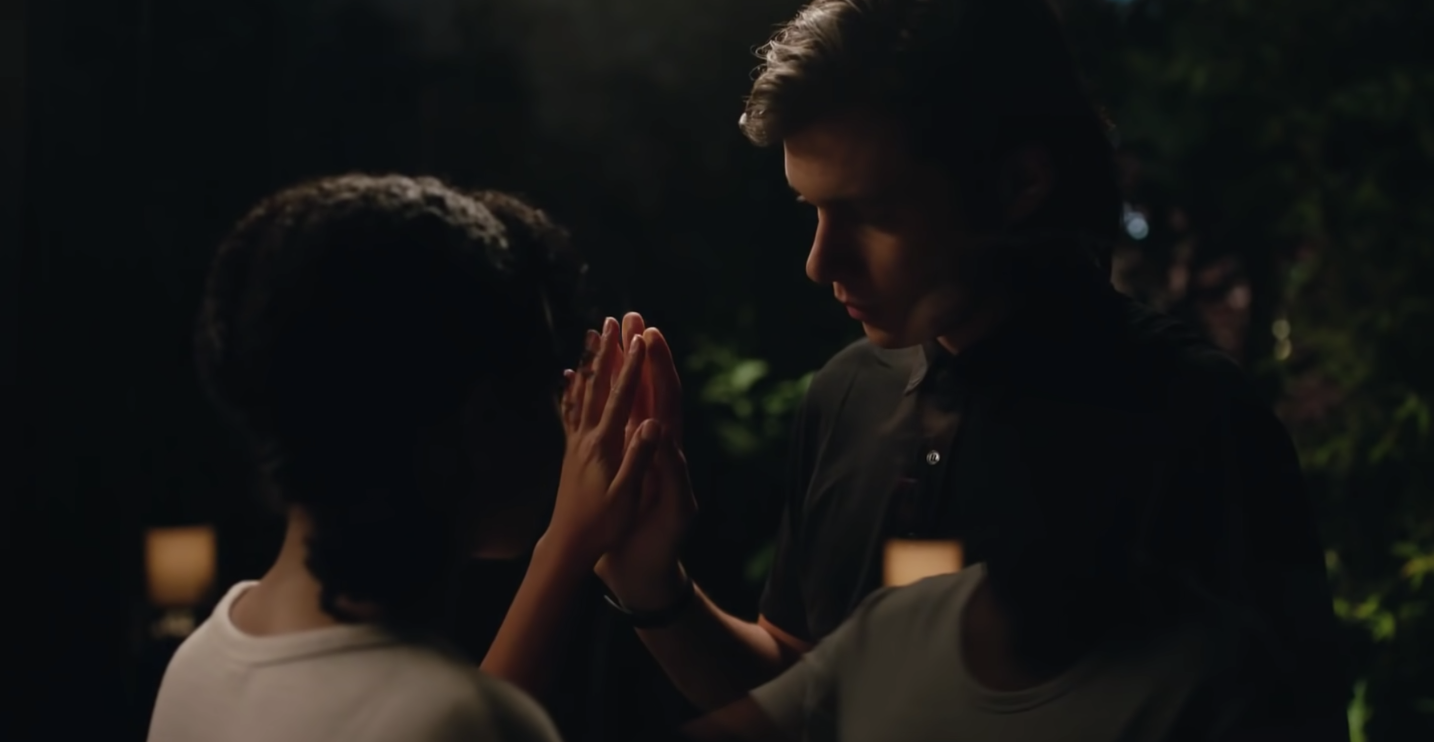 14.
In My Best Friend's Wedding, when Michael removes the ring from Julianne's finger with his mouth:
15.
In Secretary, when Mr. Grey and Lee tenderly link fingers...as he spanks her over his desk:
16.
In Atonement, when Robbie and Cecilia are playing forbidden handsies at the dinner table:
17.
In Bright Star, when Keats reaches for Fanny's hand over the dinner table:
18.
In Stoker, when India and Charlie are playing the piano with one another:
19.
In Call Me By Your Name, when Oliver shakes Elio's hand with a detached statue arm:
20.
In Pushing Daisies, when Ned put this device in his car so that he and Chuck can hold hands: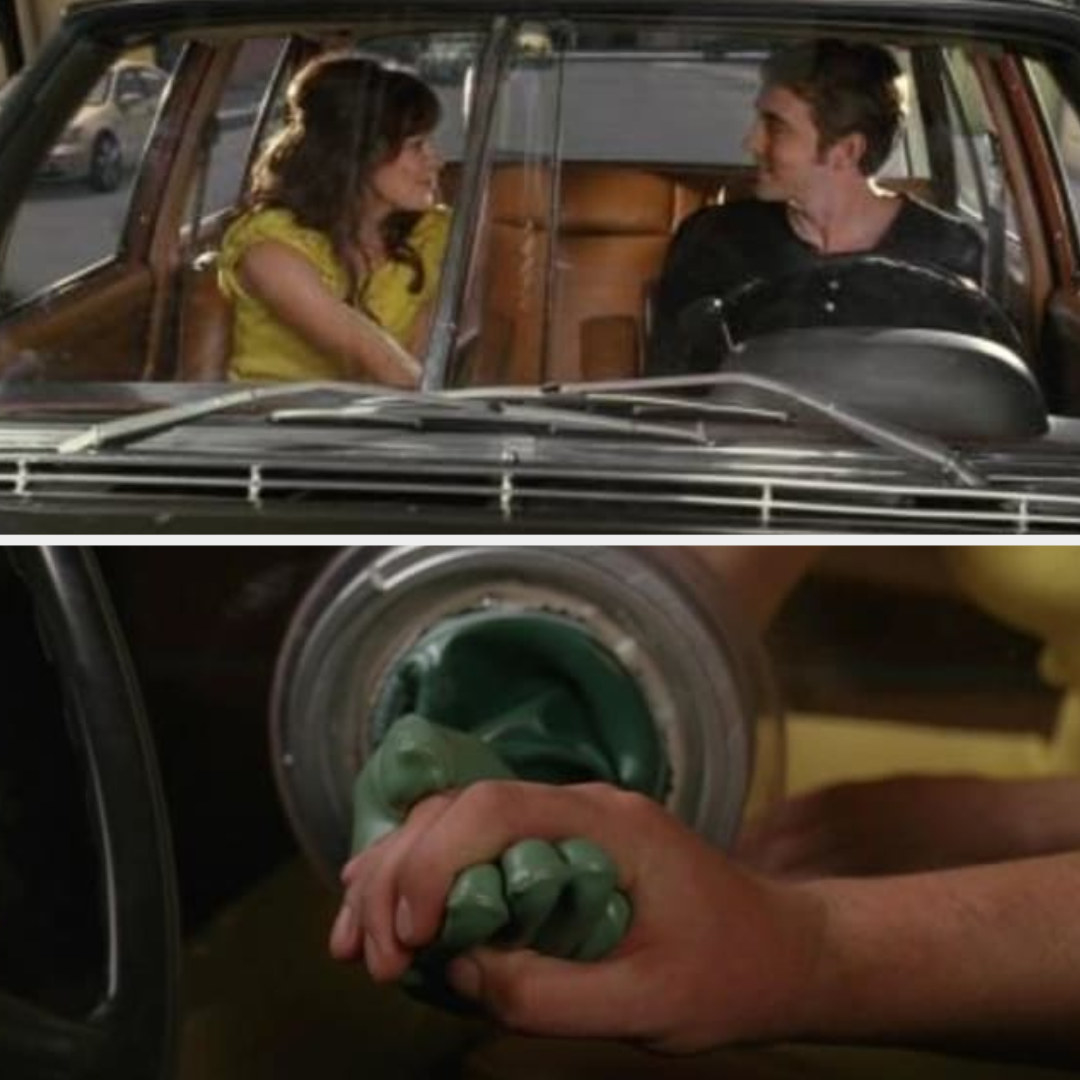 21.
In The Prince & Me, when Eddie and Paige were playing handsies under the table instead of studying for midterms: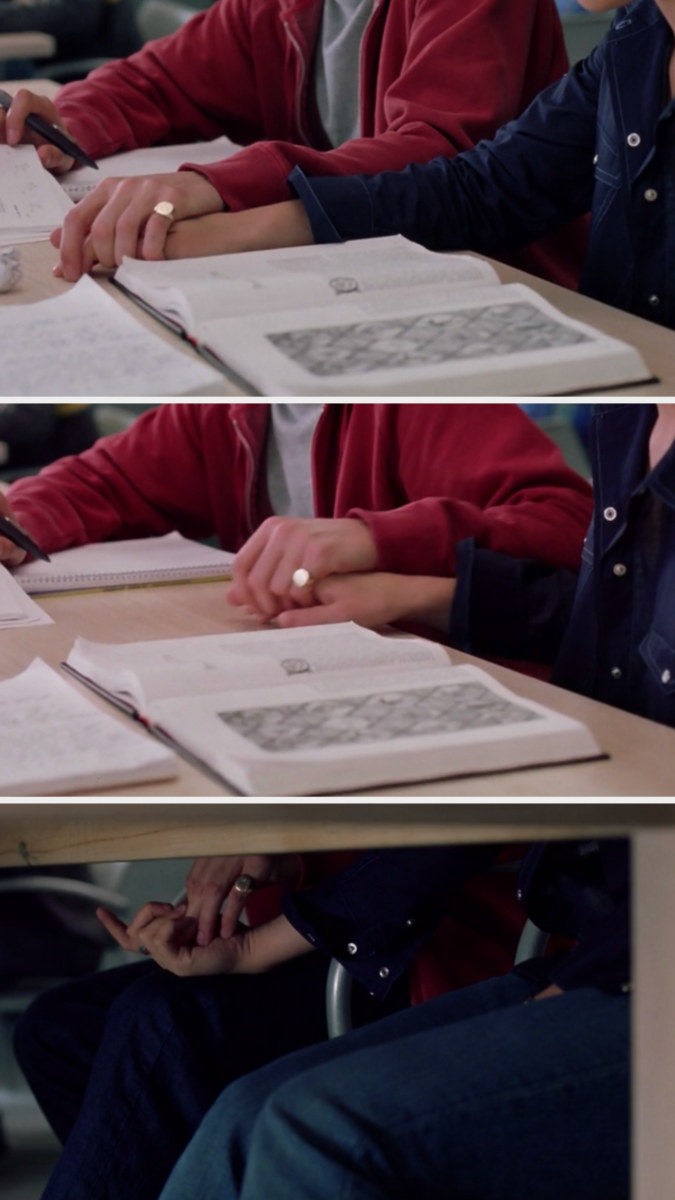 22.
In Gossip Girl, when Chuck and Blair fell asleep while holding hands in the back seat of his limo: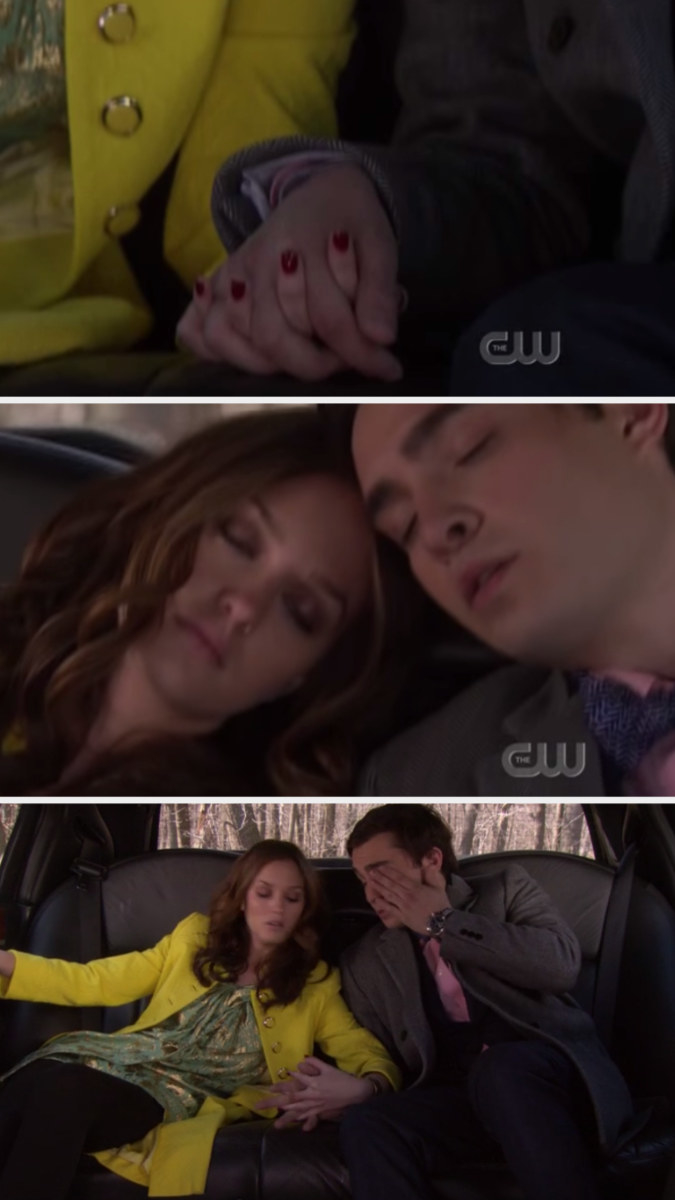 23.
In Buffy the Vampire Slayer, when Tara and Willow grasp hands as they fend off the Gentlemen: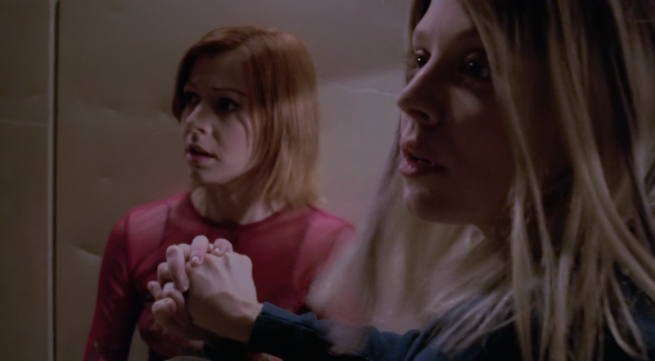 24.
In The Mindy Project, when Danny reaches for Mindy's hand as their plane hits turbulence:
25.
In Scandal, when Olivia and Fitz confess their love for one another after touching the Constitution: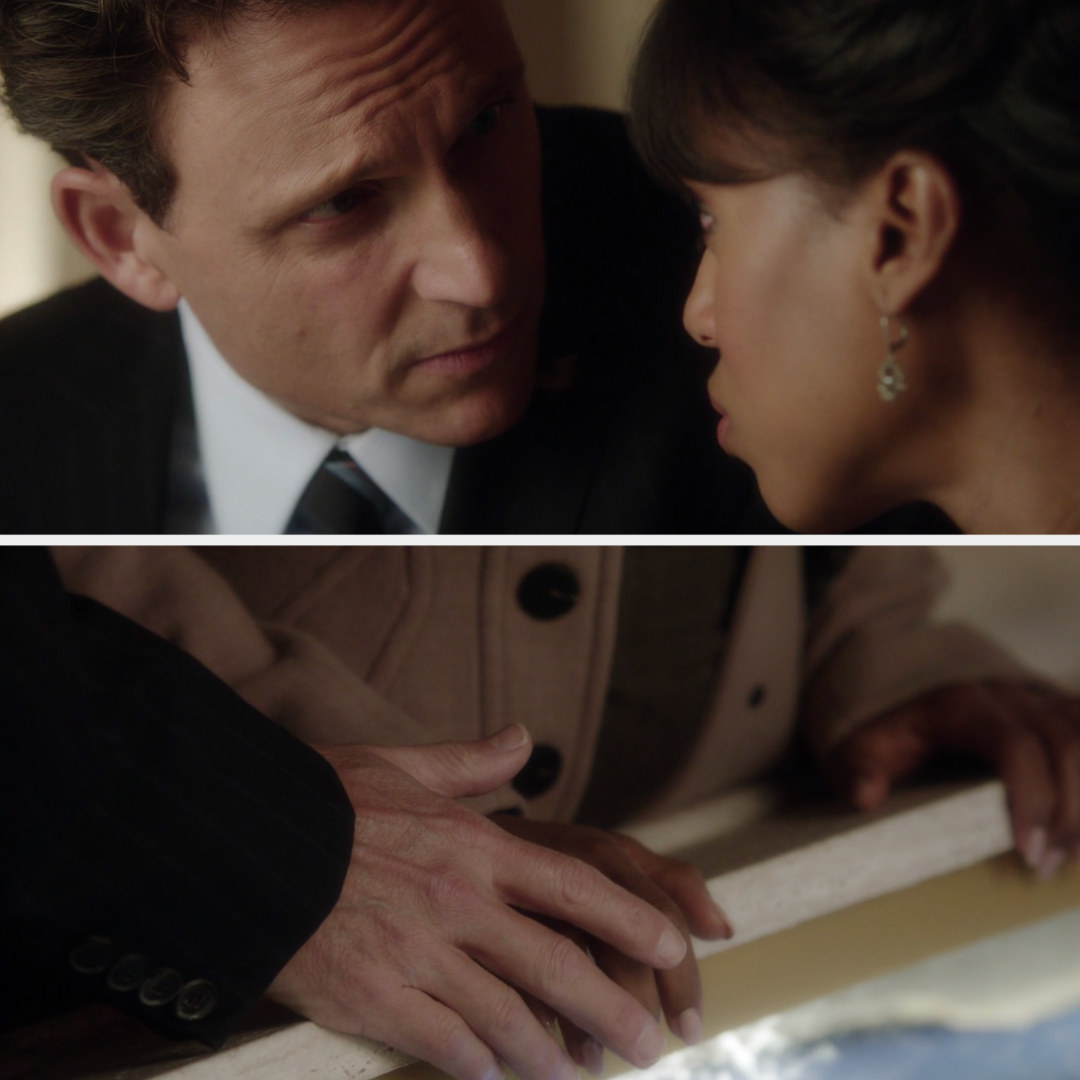 26.
And last, but not least, in Ghost when Sam and Molly mold some pottery: