One of my favorite series to watch on YouTube is Vogue's "Beauty Secrets," because I love celebs and I love skincare.
In the latest episode, Vogue brought on Sam Smith, which I was immediately grateful for because their skin has been GLOWING lately.
Little did I know, when I dove into this video, I'd get more than skincare tips and makeup tricks, but a touching moment about Sam coming to terms with their gender identity:
Last September, Sam Smith came out as non-binary on Twitter and revealed that they would be using they/them pronouns:
Well, in this video, S. Smith shared that it was actually L. Gaga who helped them come to terms with their gender: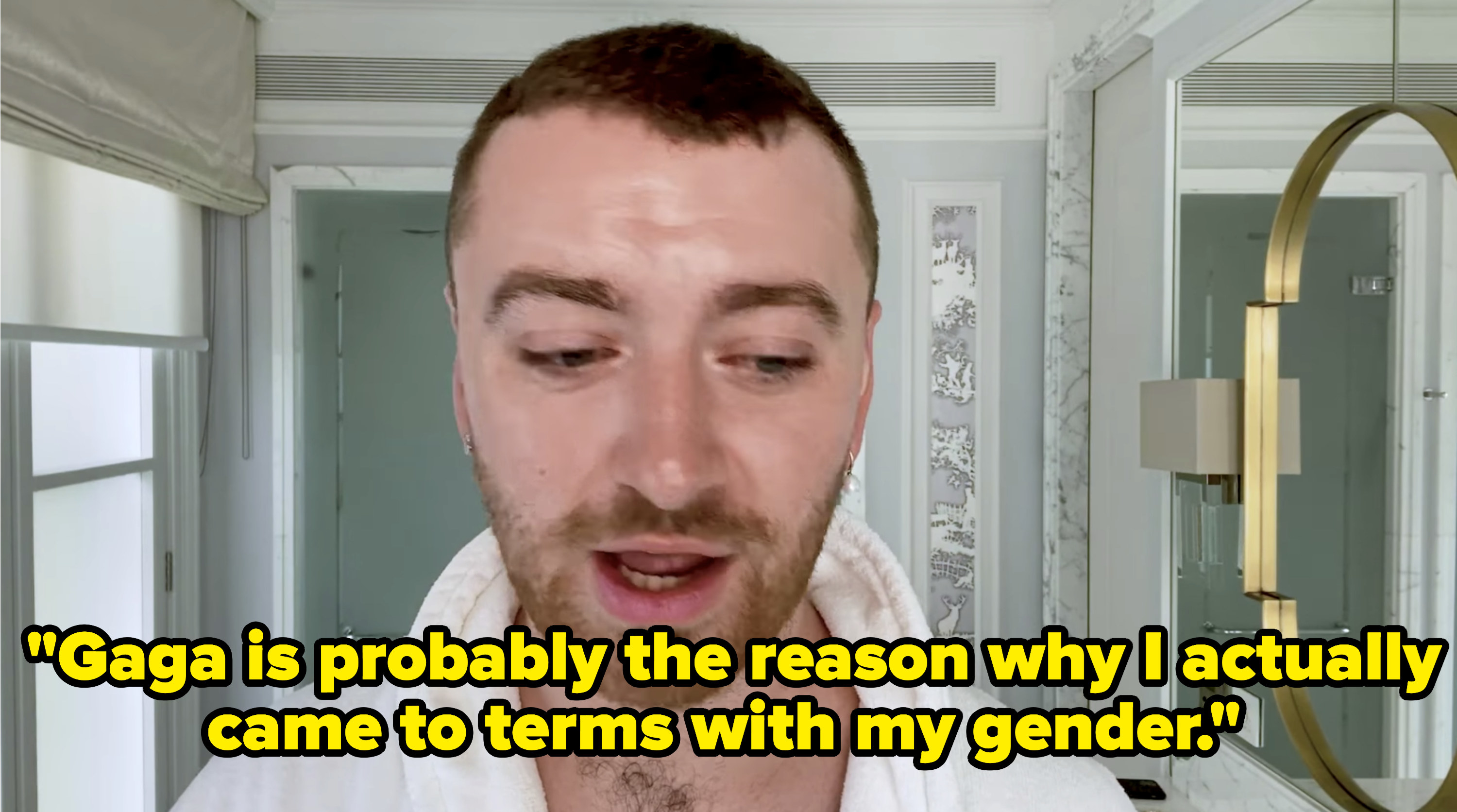 I was 15 when The Fame came out and I was obsessed with Lady Gaga...For me, she gave me complete permission to be myself and to be proud of my queerness. It was a form of expression, but it was also weirdly a form of protection — it was a way of almost saying to the homophobes and the bullies, "Stay away from me," because I'm confident and I'm powerful in my queerness.
I mean, I knew The Fame was powerful, but I didn't know HOW powerful.
Words cannot describe how much joy this swelled in my heart.