The year is 2019 and my fangirl ass was losing all my marbles at the announcement of the Eternals cast — which includes Kumail Nanjiani, Brian Tyree Henry, Salma Hayek, Lia McHugh, Lauren Ridloff, Barry Keoghan, Don Lee, Angelina Jolie, Gemma Chan, Richard Madden...and Kit Harington: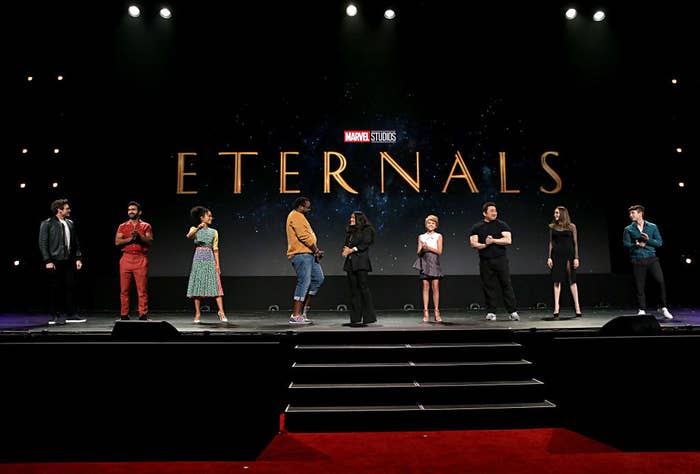 You may be thinking, wait a minute...Richard Madden and Kit Harington...as in the King in the North and the Prince That Was Promised???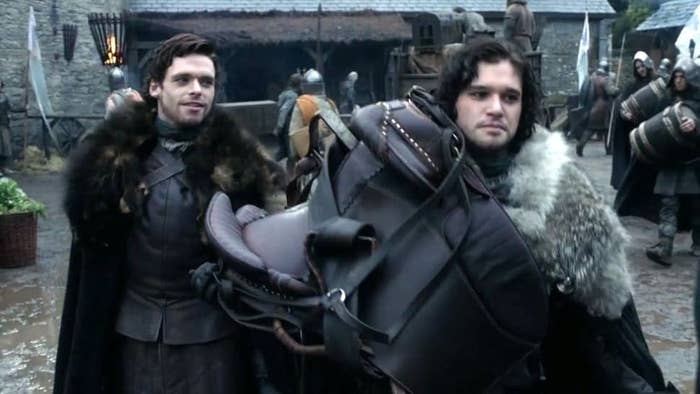 YUP! Game of Thrones' Richard and Kit are now linked in yet another iconic franchise for us to theorize about and nitpick over hidden Easter eggs.
Last night was the world premiere, and that meant that Kit and Richard once again shared a carpet in the Lord's year 2021:
Richard Madden plays Ikaris, a very powerful Eternal who can fly and shoot beams out of his eyes, a la Cyclops from X-Men, but with better control:
Kit Harington plays Dane Whitman, a museum worker based in London: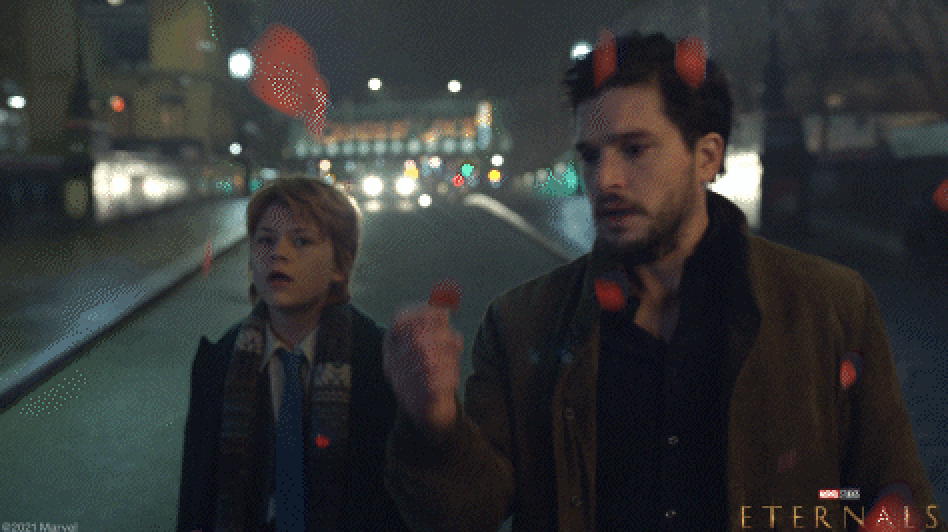 That's not all, though! Ikaris and Dane have something in common, and that's their lady love...
*Me waiting for all the Game of Thrones / Sersi / Cersei jokes*
UPDATE: OUR PRAYERS WERE ANSWERED!!!