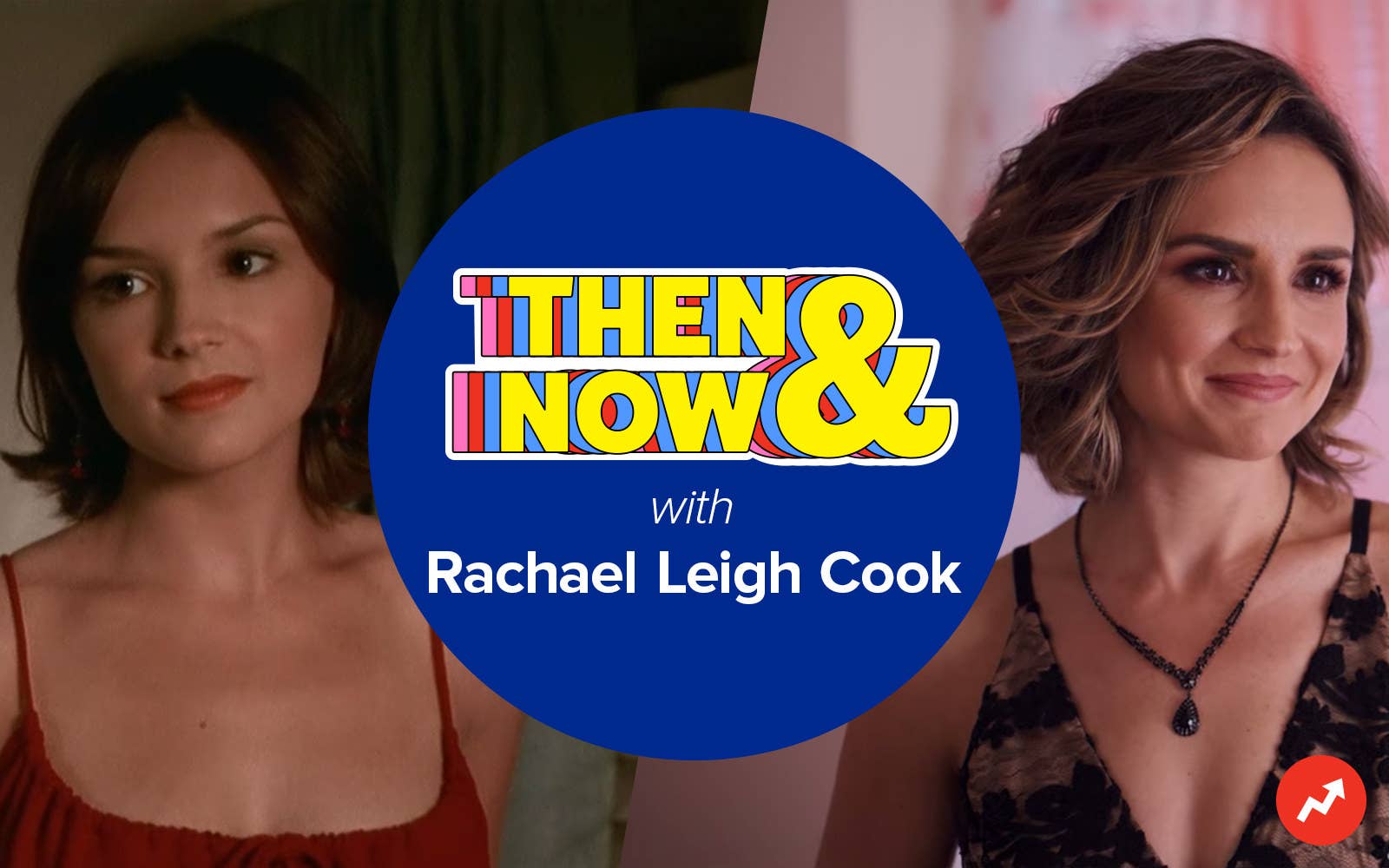 Earlier this month, Rachael Leigh Cook hopped on a Zoom call with me to chat about her iconic role as Laney Boggs in the 1999 film She's All That and her new role in the gender-swapped reimagining of the teen classic, He's All That. To say I was geeking out is 100% an understatement seeing as how She's All That is one of my top favorite films of all time. It was amazing taking a trip down memory lane with Rachael as she discussed working with Freddie Prinze Jr., the late Paul Walker, and the one and only Usher. Here's everything we learned:
What was your favorite scene from She's All That, and what was your favorite scene from He's All That?
Rachael Leigh Cook:
My answer is the same for both. My favorite scenes are the dance sequences. I just love a dance number. Maybe it's because I can't do it myself, but those are my favorite scenes to watch. I thought they totally killed it both times — it's so satisfying!
Me: I remember watching He's All That and loving the dance number, but when I rewatched She's All That, I totally forgot about the dance scene at the prom, so I loved that callback!

RLC: Everyone always calls me out — as if it was my idea — and are like, "How did they know to do that dance?" But if you watch She's All That again, there's this one line that they actually had Usher ADR, and he says, "OK everybody, time to do that dance that I showed you!"
What was your favorite on/off-camera moments from He's All That and She's All That?

RLC: My favorite scenes to shoot from She's All That were the emotional scenes I shot with Freddie [Prinze Jr.] and Paul Walker — who was a wonderful actor, and it's still crazy what a loss that was. Also, the scenes with my dad, played by Kevin Pollak, he was so funny. It's so crazy that I'm in his role now in He's All That — not that I could ever come close to how great he was, but it's just wild to me.
Me: Was there a specific memory with Freddie or Paul or Kieran [Culkin] or anyone else from the original cast that you wouldn't mind sharing?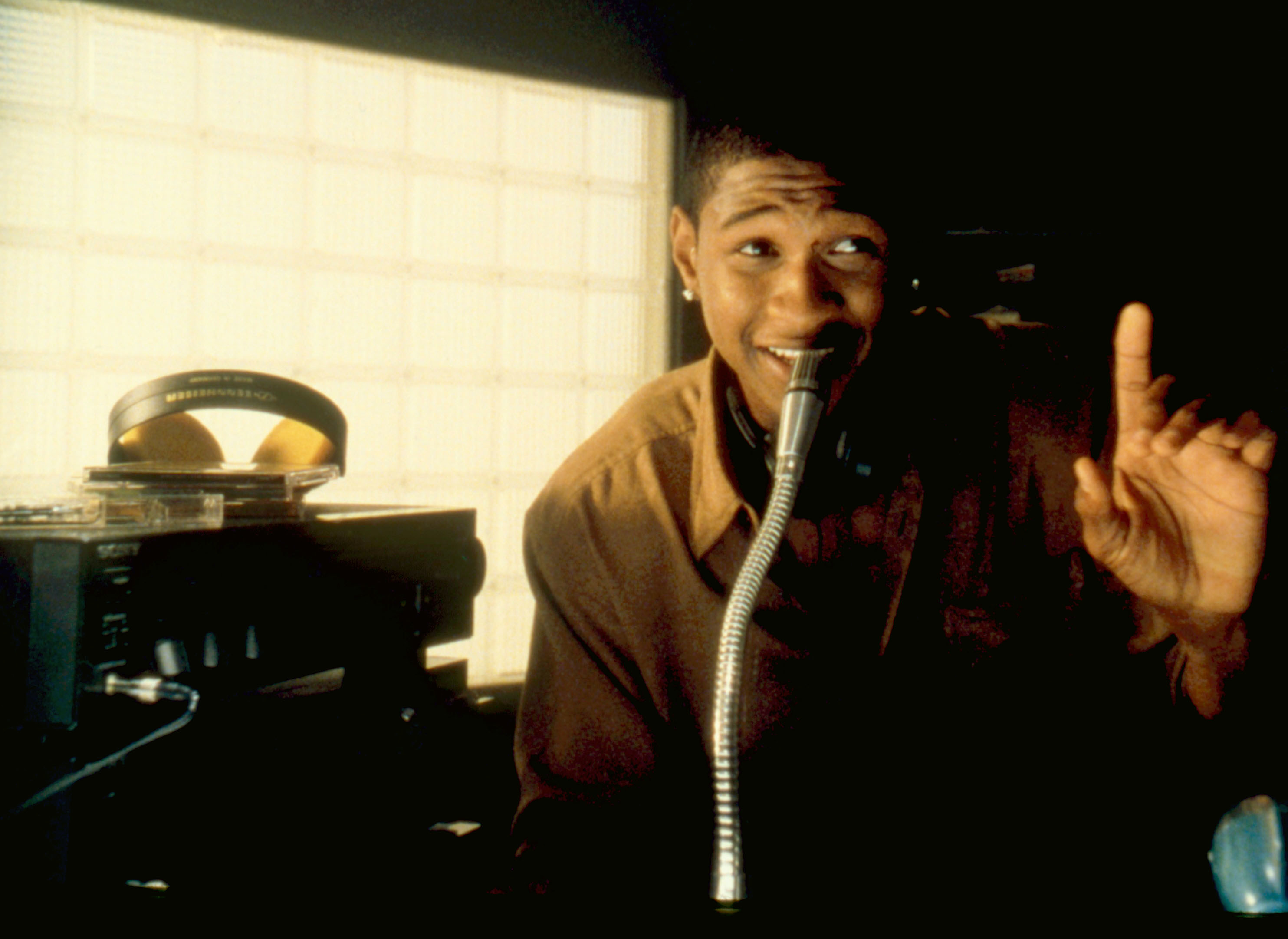 RLC: Oh, man. You're going to think all of my anecdotes are about Usher, but I was freaking out that he was on set because one of the first CDs I bought was the single for "You Make Me Wanna..." — writer's note: amazing song — and I could not believe he was there! I remember I was walking from my trailer to set, and I heard a voice say, "Hey, pretty girl," and to this day, I don't know if he was talking to me, but there was a 70% chance that Usher was talking to me.
Me: I don't know if you remember because Anna Paquin's character was giving your character a makeover in your room, but during that, the JV soccer team was cleaning your house, and Milo Ventimiglia was one of the extras!
RLC: It's so funny, because I run into Milo every few years — he's such a grounded and humble human being — but funnily enough, we've never talked about the fact that he was an extra in She's All That!
Me: And do you have any favorite off-camera moments from He's All That?

RLC: My favorite moment from He's All That was honestly seeing all the familiar faces in the exact same context! Like Jen Gibgot, who was our lead producer who reimagined the original movie for the reboot; Denise Wingate, who was our awesome costume designer; Mark Waters, who didn't direct the original, but I worked with him on a movie where I first met Freddie — writer's note: the film in question was "The House of Yes" — so even that was a blast from the past. The whole thing felt like a little reunion.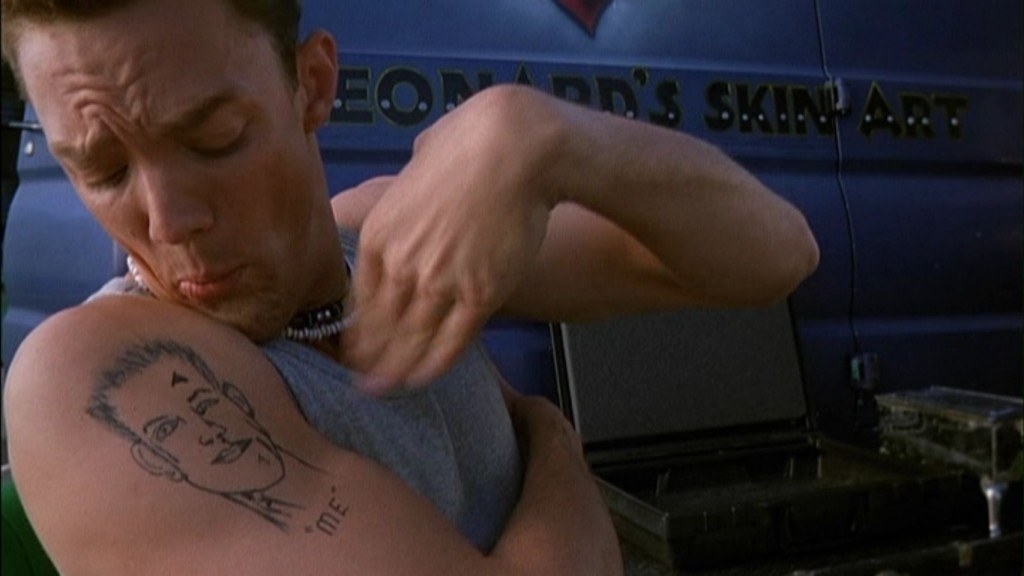 What was it like reuniting with Matthew Lillard?

RLC: What's funny is that in She's All That me and Matt had, like, no scenes together. Our only overlap was when he had that dance moment at the house party. When he even got here today and we were setting up, I said to him, "How weird is it that there are probably thousands of people that we both know and we know them better than we know each other?" It's funny that we're essentially reminiscing about the past without knowing each other that well.
What were your favorite outfits from She's All That and He's All That?
RLC: In retrospect, the performance art unitard was pretty hilarious. Also, the falafel hat — which I asked for? Like, do I hate myself? Why did I do that? [Laughs] My favorite outfit in He's All That, hmm...OK, I've never had the privilege of playing a doctor before onscreen, but lemme just say, acting in scrubs is terrific! I felt really good about the scrubs. Also, my prom chaperone dress was great. Funny story, I was answering a phone call as I was getting ready and forgot to put in my second earring, so if you watch closely, you'll see that I'm missing an earring! [Laughs]
What was your favorite She's All That callback in He's All That?

RLC: Aside from the dance sequence, the iconic line — which Tanner totally smashed — "Am I a bet? Am I fucking bet?" Total slow clap moment. He delivered it perfectly, and it gave me all the feels.
What was your initial reaction when you found out that they were making He's All That?
RLC: I think my initial reaction, because it came hand-in-hand with an invitation to be part of the film, was trying to couple my feeling about the film being remade in general with trying to gauge if I wanted to be a part of it. It's easy to say, "Oh, that's wonderful! Congratulations!" and mean all of those things, but it's another thing to say, "I want to be an active part of this project." I'm not going to lie, it took me a moment to truly decide if I was ready to be actively compared to my MUCH younger self — was this good for my career? My ego? But when I took a step back and looked at the big picture, I knew, looking back, I'd much rather be an active participant and supporter of this reimagining than to answer questions for the rest of my life about the remake without having been part of it.

Last question — where do you think Laney and Zack are in 2021?
RLC: The obvious question on everyone's mind is whether or not they stayed together, and, speaking from life experience, please don't marry anyone you met when you were 18; in fact, don't get married until you're 30 — writer's note: we shared a laugh. I think Laney would still be an artist and very involved in her community and moving her family out of Portland because it's become ~too commercial~.
Me: Do you think Laney and Zack would have kept in touch?
RLC: I think Laney would be averse to any and all forms of social media, so I don't think they would have kept in touch. What's that phrase? "You know people for a reason, a season, or a lifetime." I feel like that was their season, and that's OK.