Peter Weber Finally Addressed "Champagne-Gate" From "The Bachelor" And It Was Actually Really Cute
I hope we see this scene on "Women Tell All."
As we near the end of Peter Weber's season of The Bachelor, we had Mr. Four-Time Pilot himself stop by BuzzFeed and answer some of your ~burning questions~.
So, if you want 12 minutes and 28 seconds of Pilot Pete talking about Hannah B., the Alayah situation, the Victoria F./Chase Rice fiasco, and MUCH MORE, then look no further, Bach Nation:
One of the things he addressed during the interview was his reaction to "Champagne-Gate," aka the highlight of this season.
Initially, when the champagne exploded in Kelsey's face, his reaction was much like ours at home:
But then he revealed this moment that was cut from the episode, and my heart exploded just like that champagne bottle: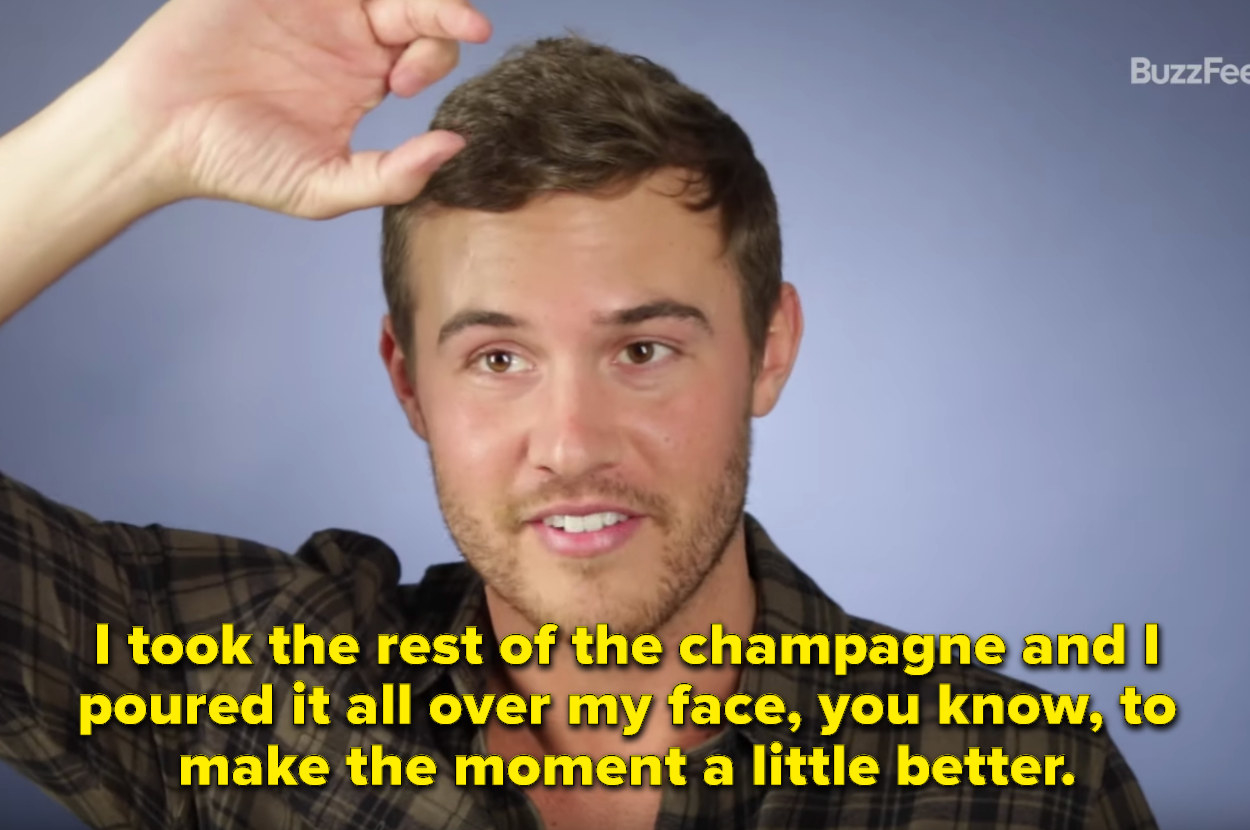 Like, how cute is that? I hope we see this deleted clip on the "Women Tell All" episode!
Be sure to follow Peter on the rest of his journey by tuning into The Bachelor on ABC on Mondays at 8 p.m.