Netflix Dropped A Teen Show Called "Outer Banks," So I Watched The First Ep And Here Are My Thoughts
This was a roller coaster.
Hello, world! My name is Ehis and there's nothing I love more than Quality Teen Content™. Obvi in these 'rona times, I am despacito for said content, so when Netflix dropped the first season of their newest teen show, Outer Banks, I was like, "Yeah, I'll take a look."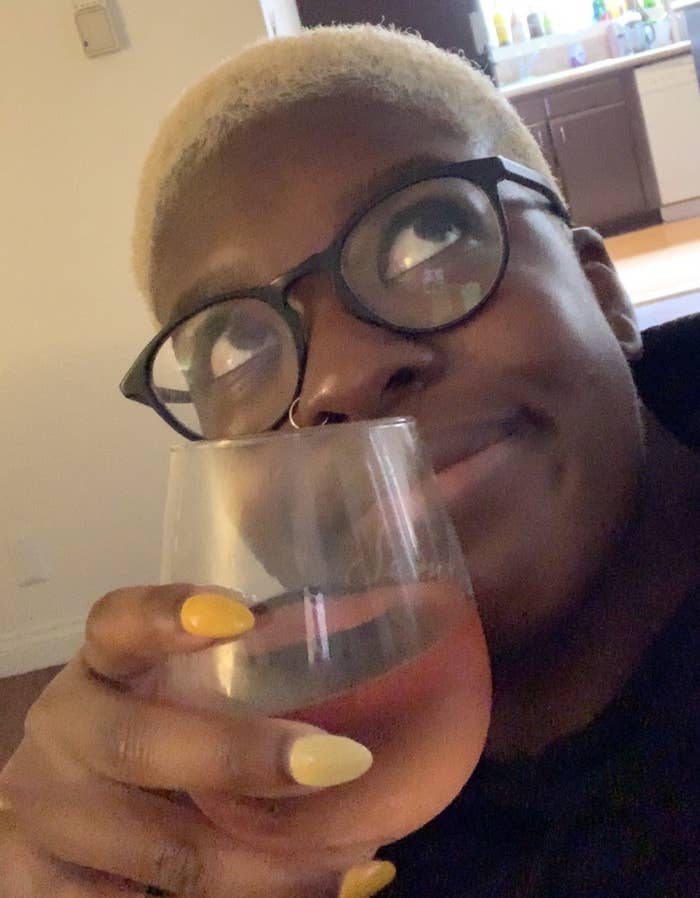 AND THEN, when I saw the promo for this show, I IMMEDIATELY pressed play.
Like, I'm not entirely sure what it's about — what's an Outer Bank? Is there an Inner Bank? — but that hasn't stopped me before!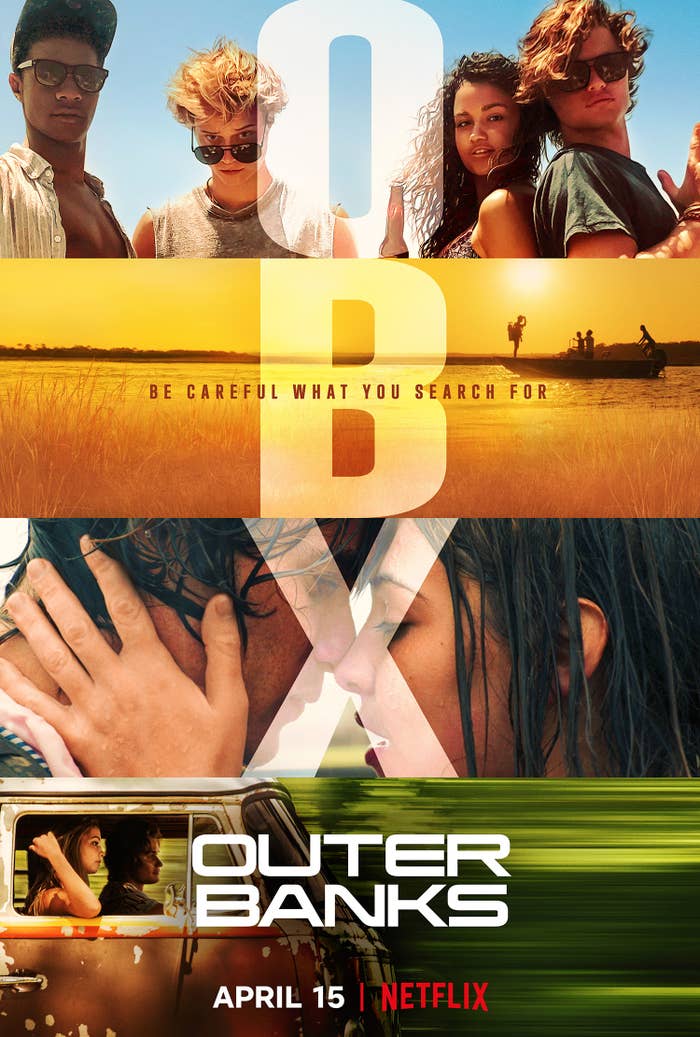 Even though no one asked, I decided to watch the first episode of the series and give you my thoughts anyway:
Before we jump in, here's the synopsis that Netflix gives for Outer Banks:
Off the bat, we're talking about something called a "Pogue." What, pray tell, is a "Pogue"?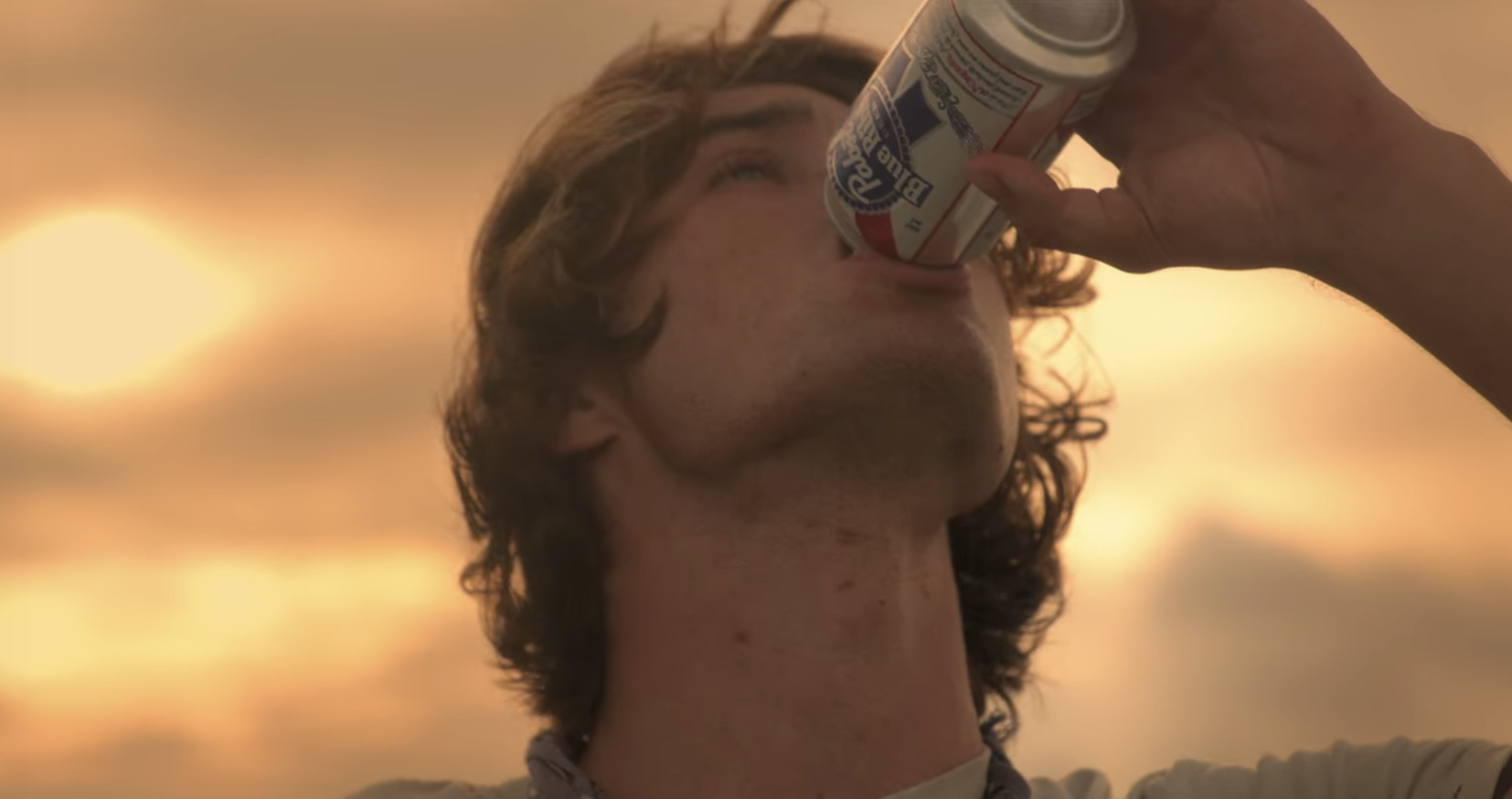 OK, so "Outer Banks" is a place! Good to know.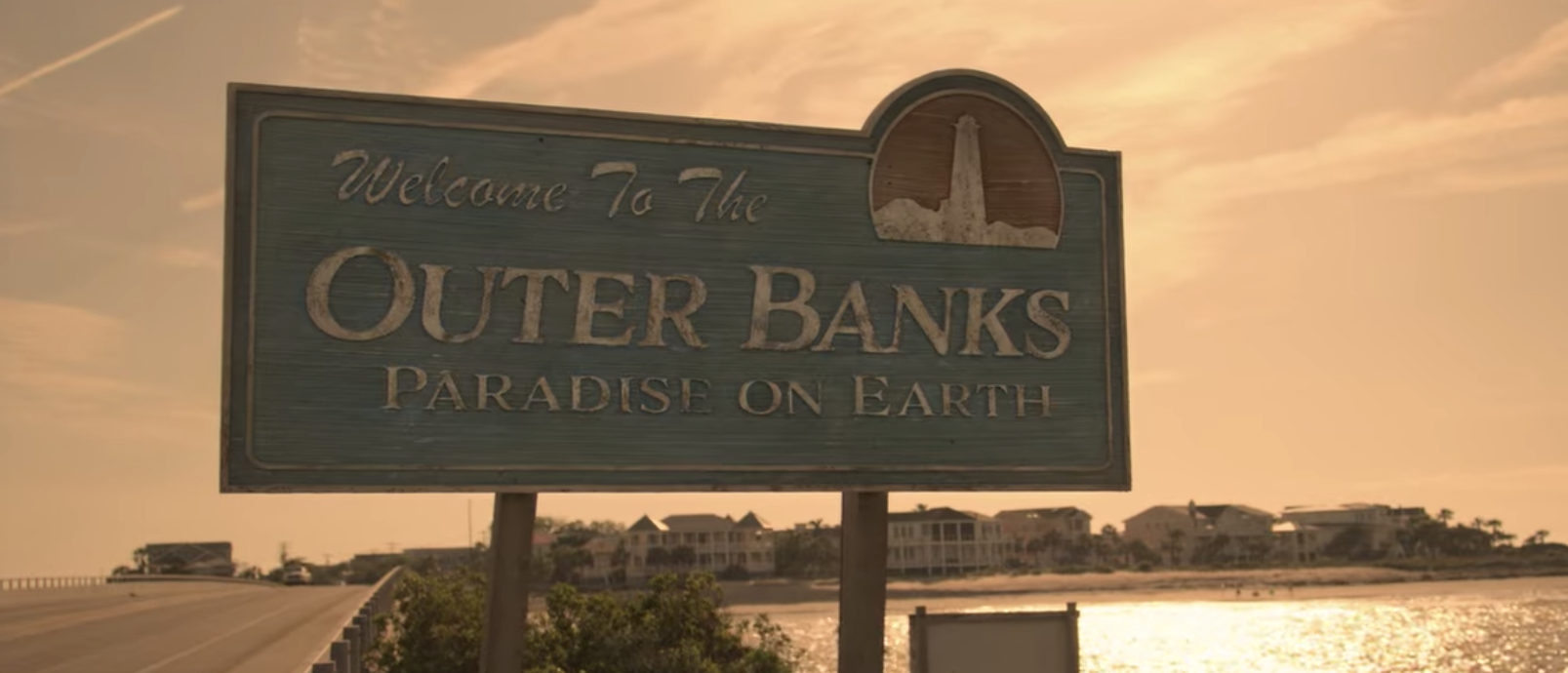 Mystery solved! Pogues are the "throwaway fish — lowest member of the food chain." C'mon, attractive boy who's name I don't know — you're better than that!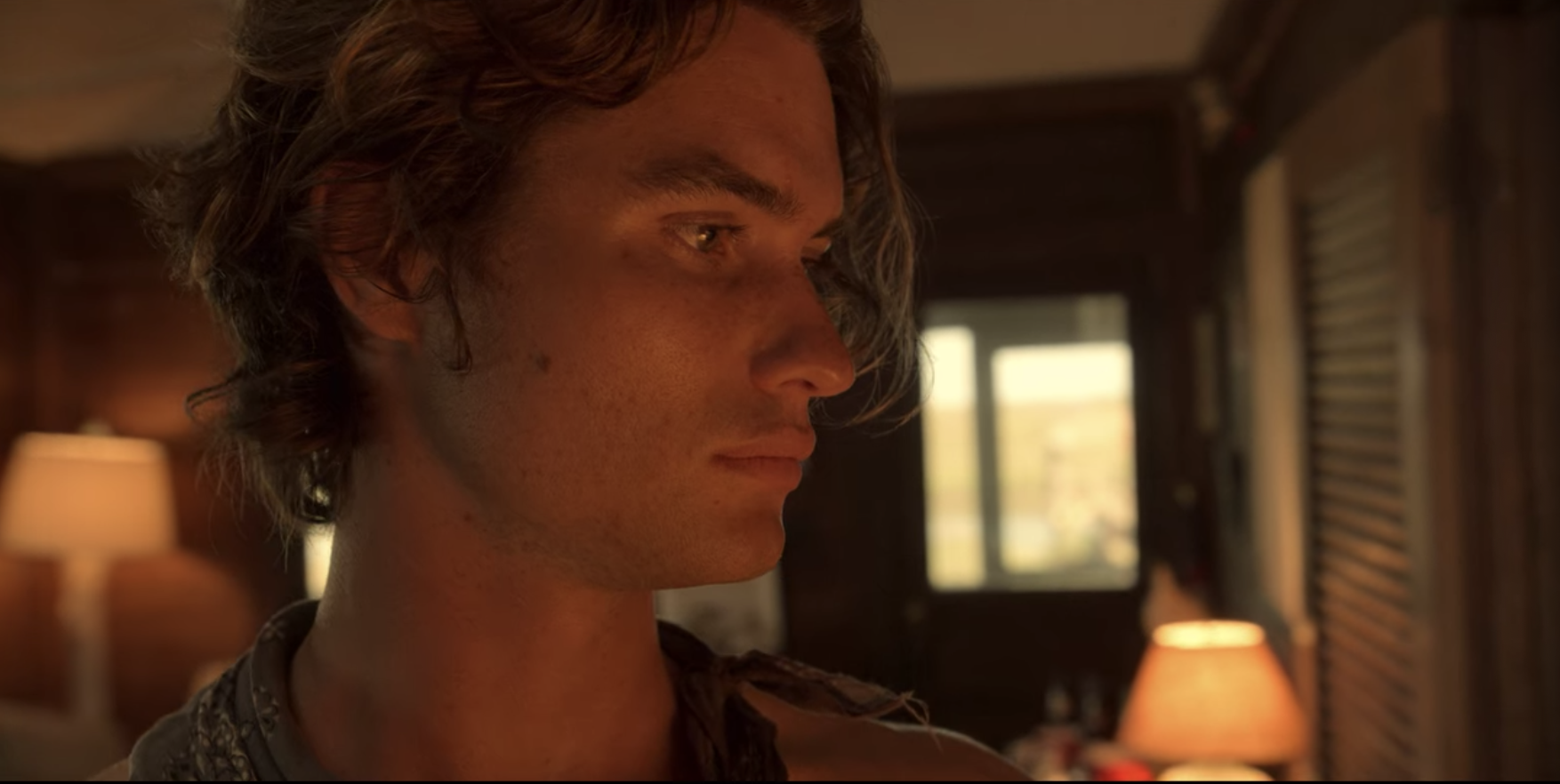 RECORD SCRATCH. John B's dad disappeared at SEA? In this climate? In this economy?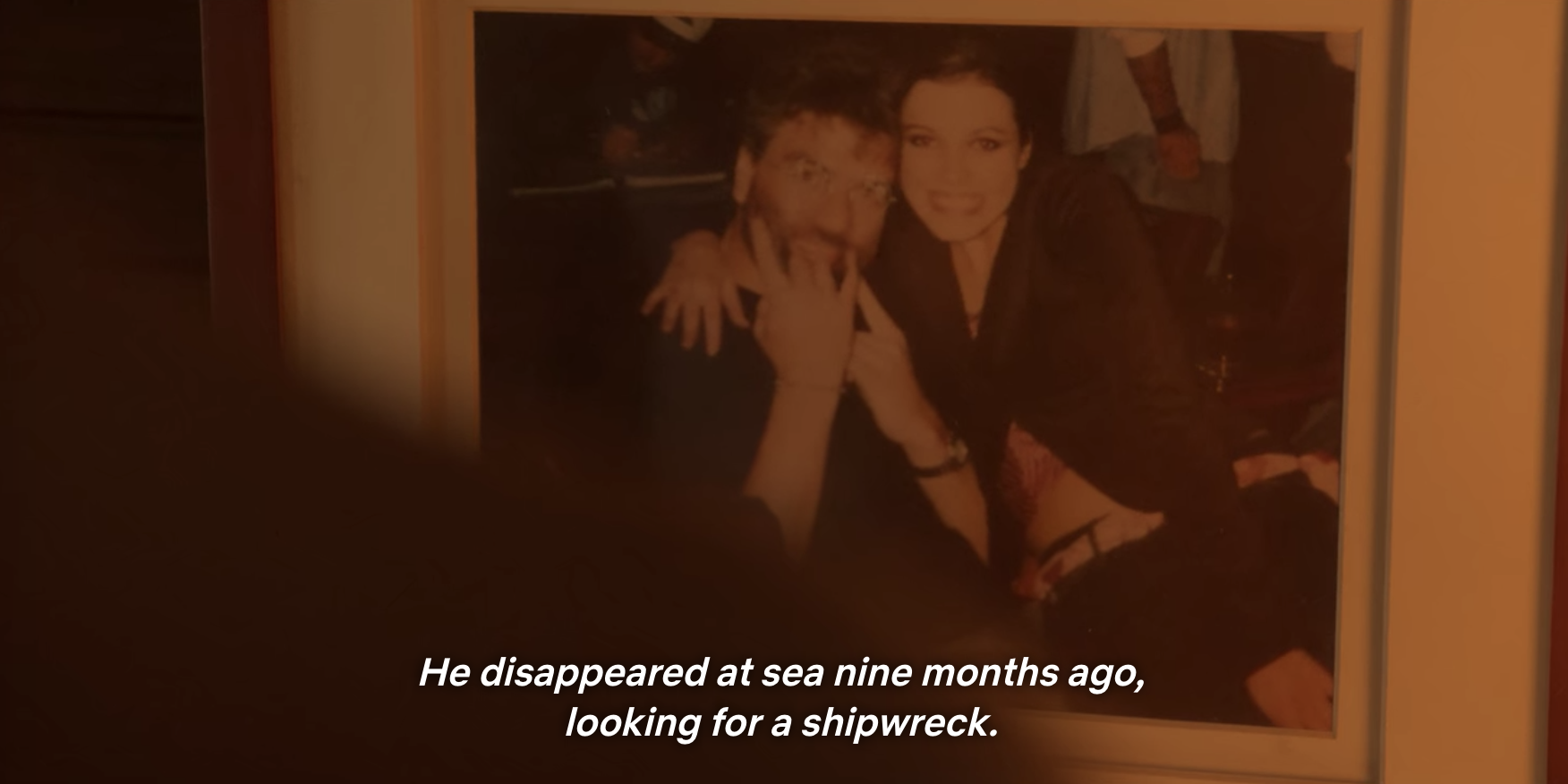 These fools are actually...out here...tryna surf...during a hurricane? All that PBR is going to their brains.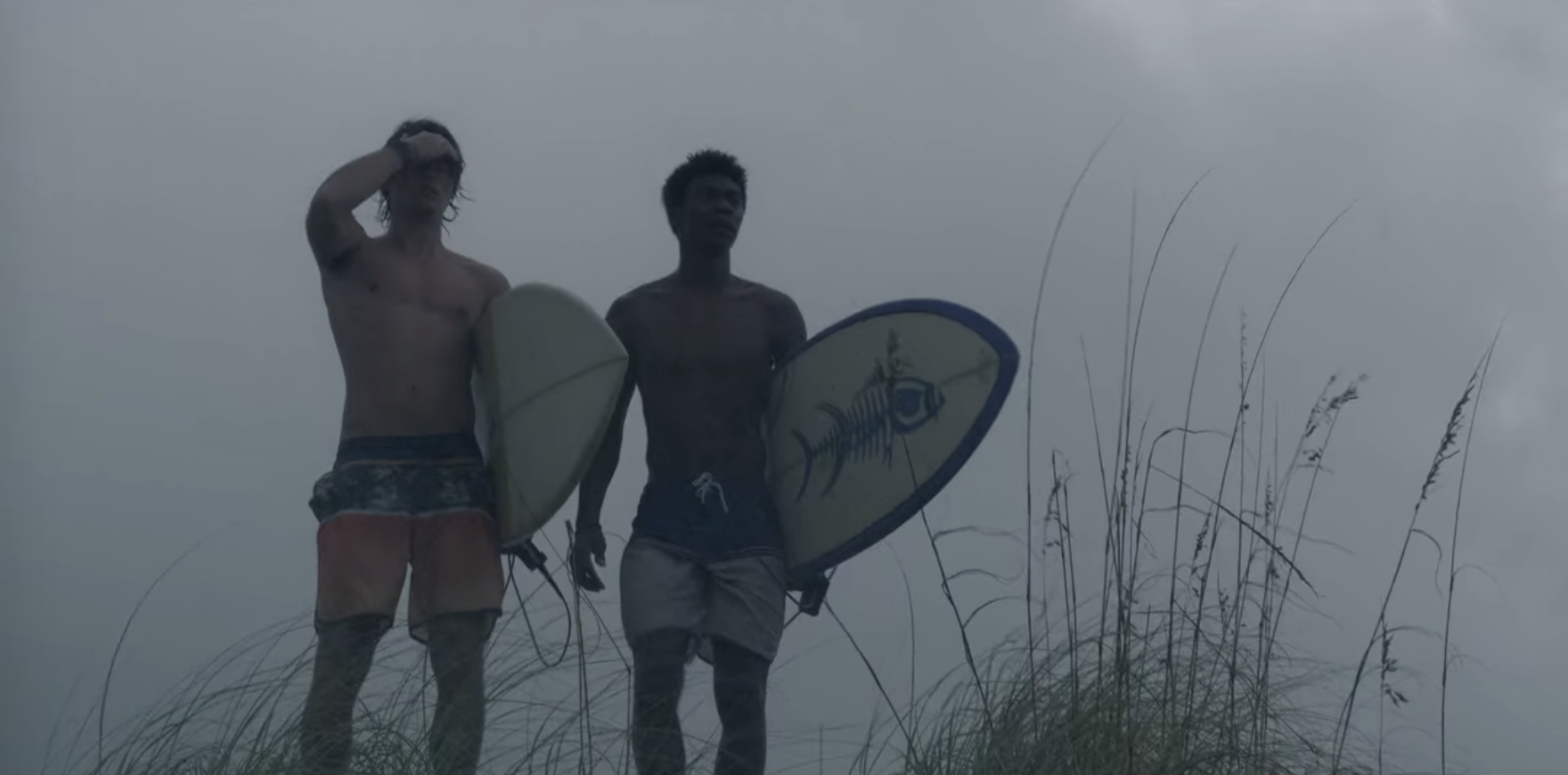 RECORD SCRATCH. Who is she? Is that the boat that John B's dad disappeared on?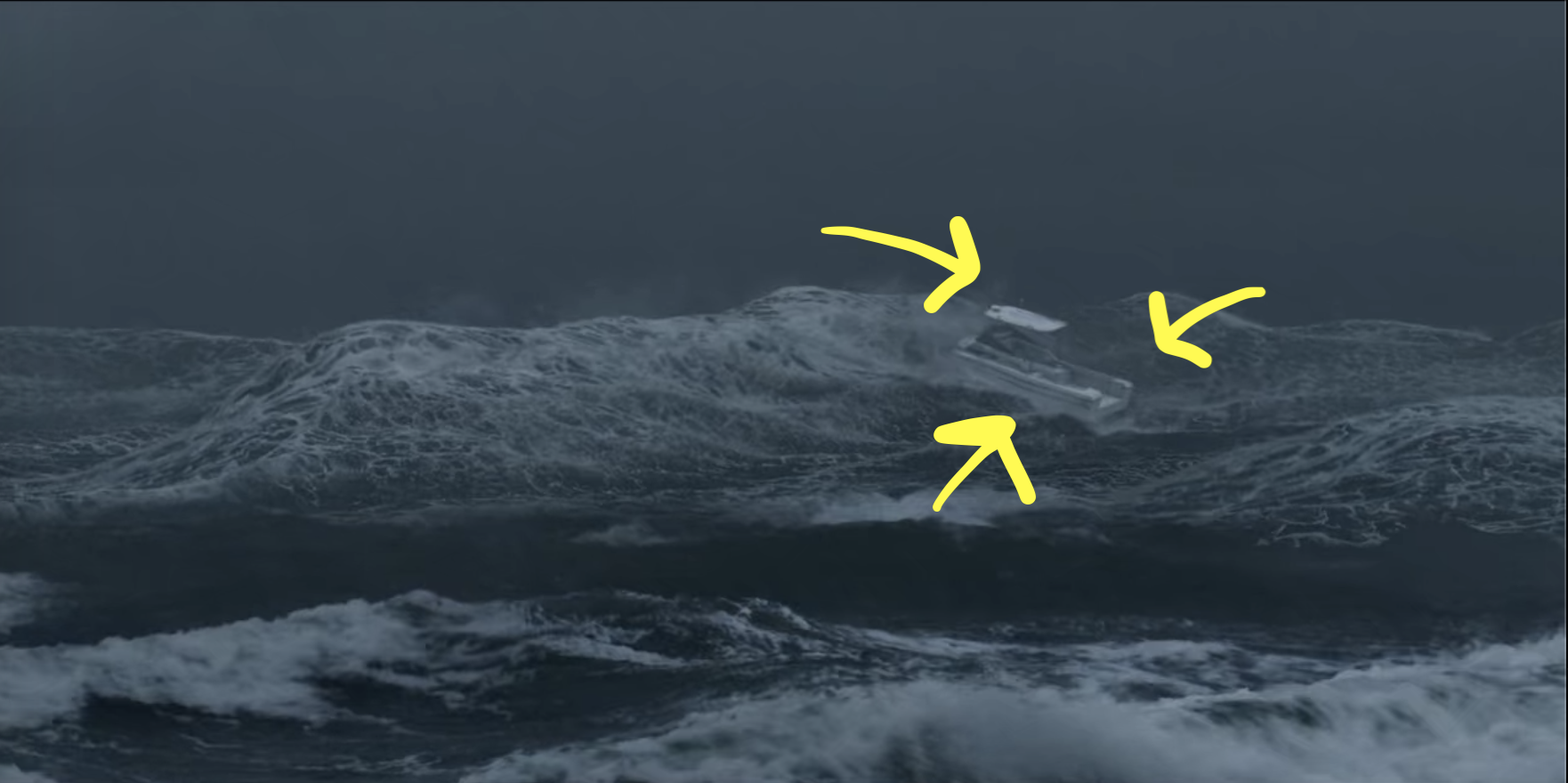 I don't think they have cars in this town. Just boats and fish.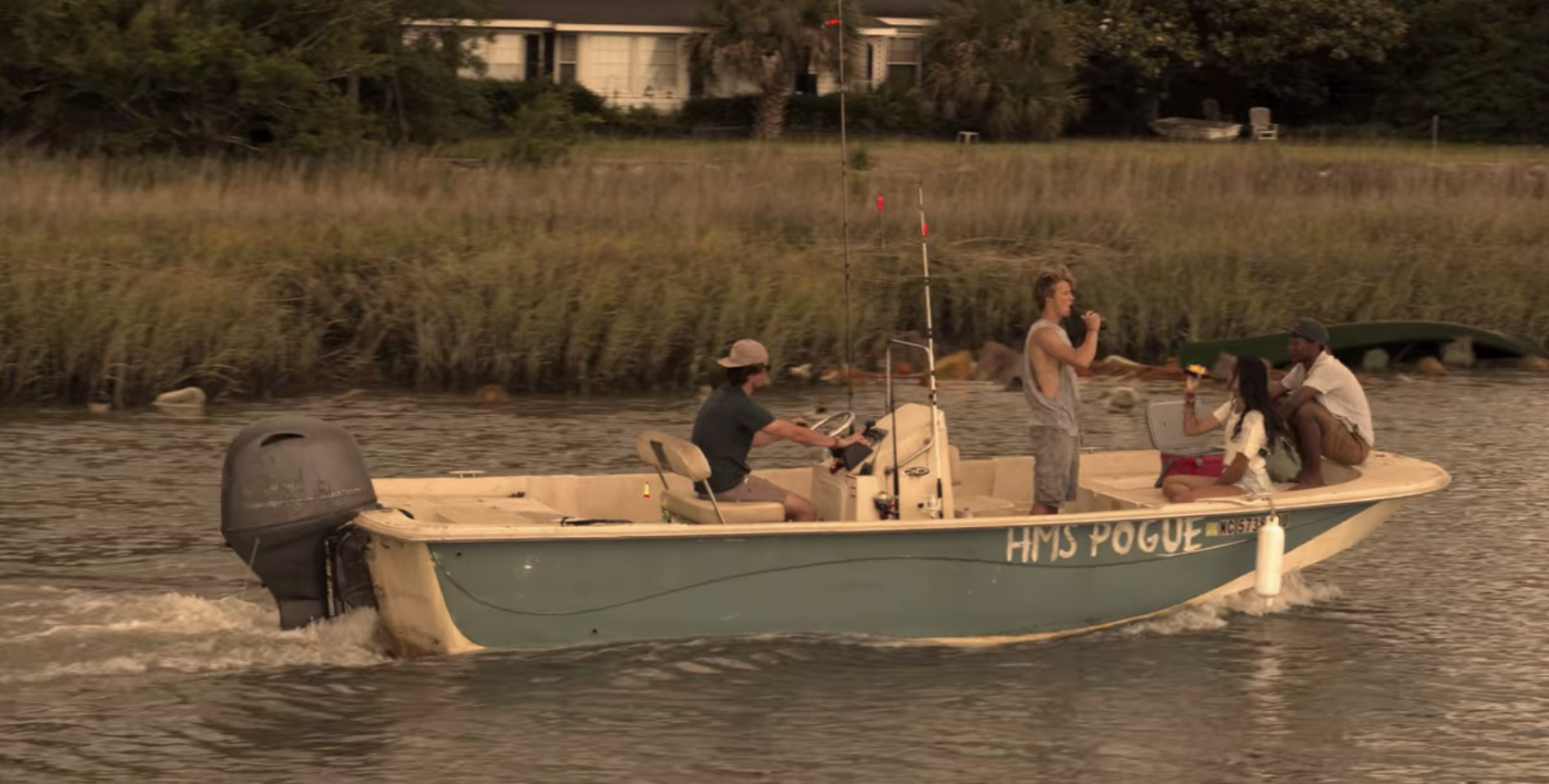 AHH! CHEKHOV'S BOAT!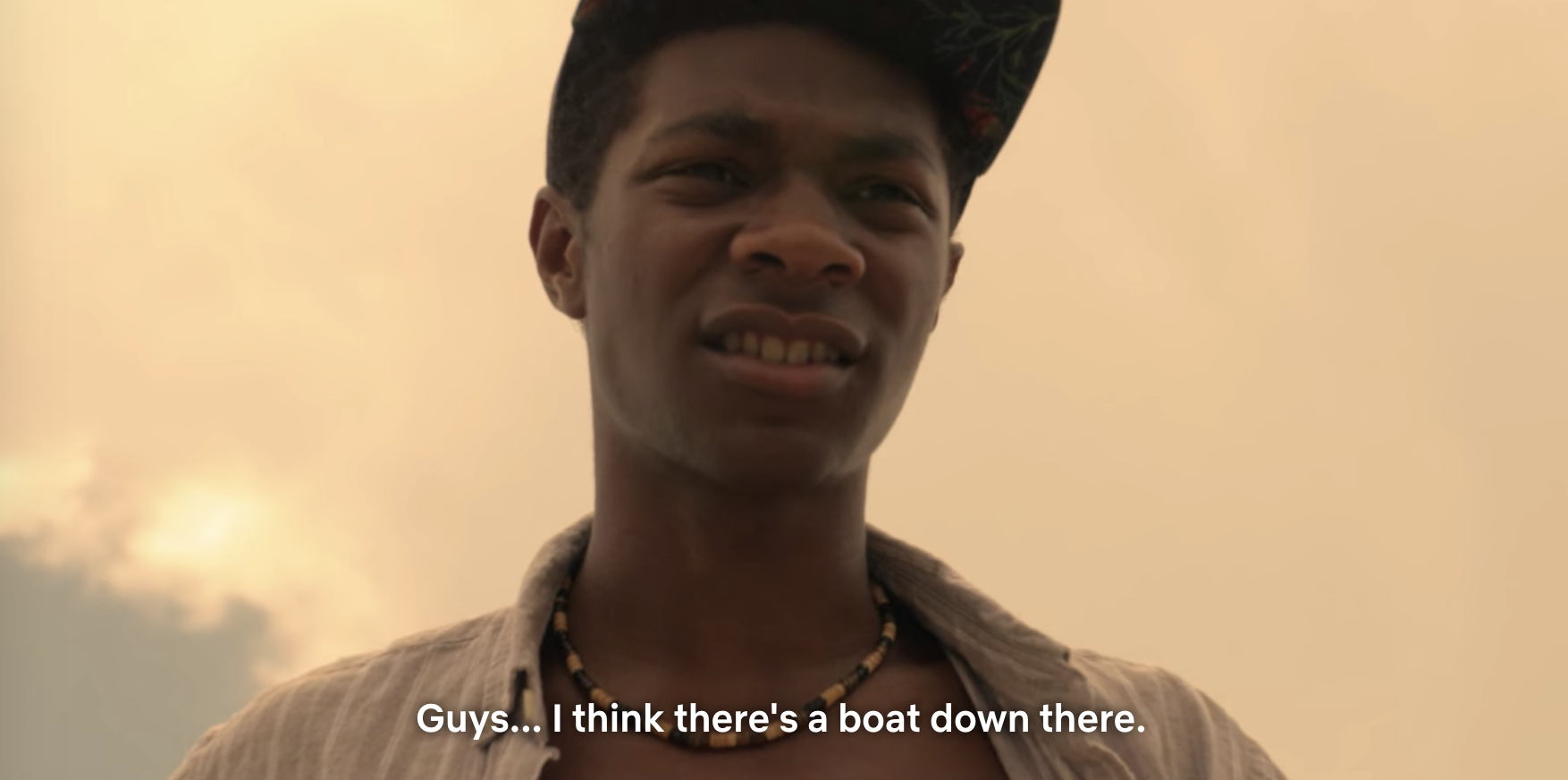 I don't think I'm going out on a limb here when I say that this dead dude is the owner of that boat.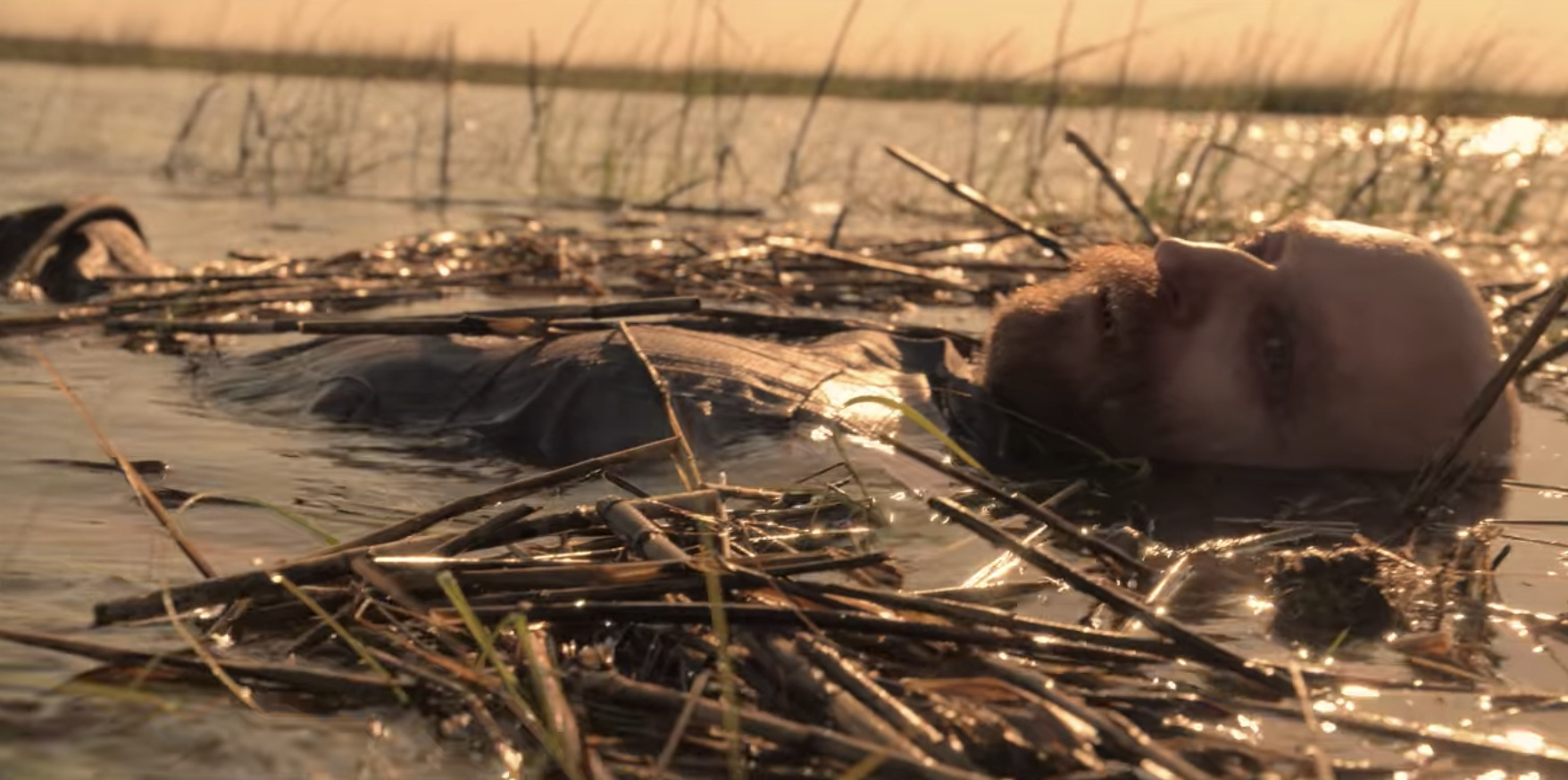 Do I sense some ~*sPaRkS*~ between Kie and John B?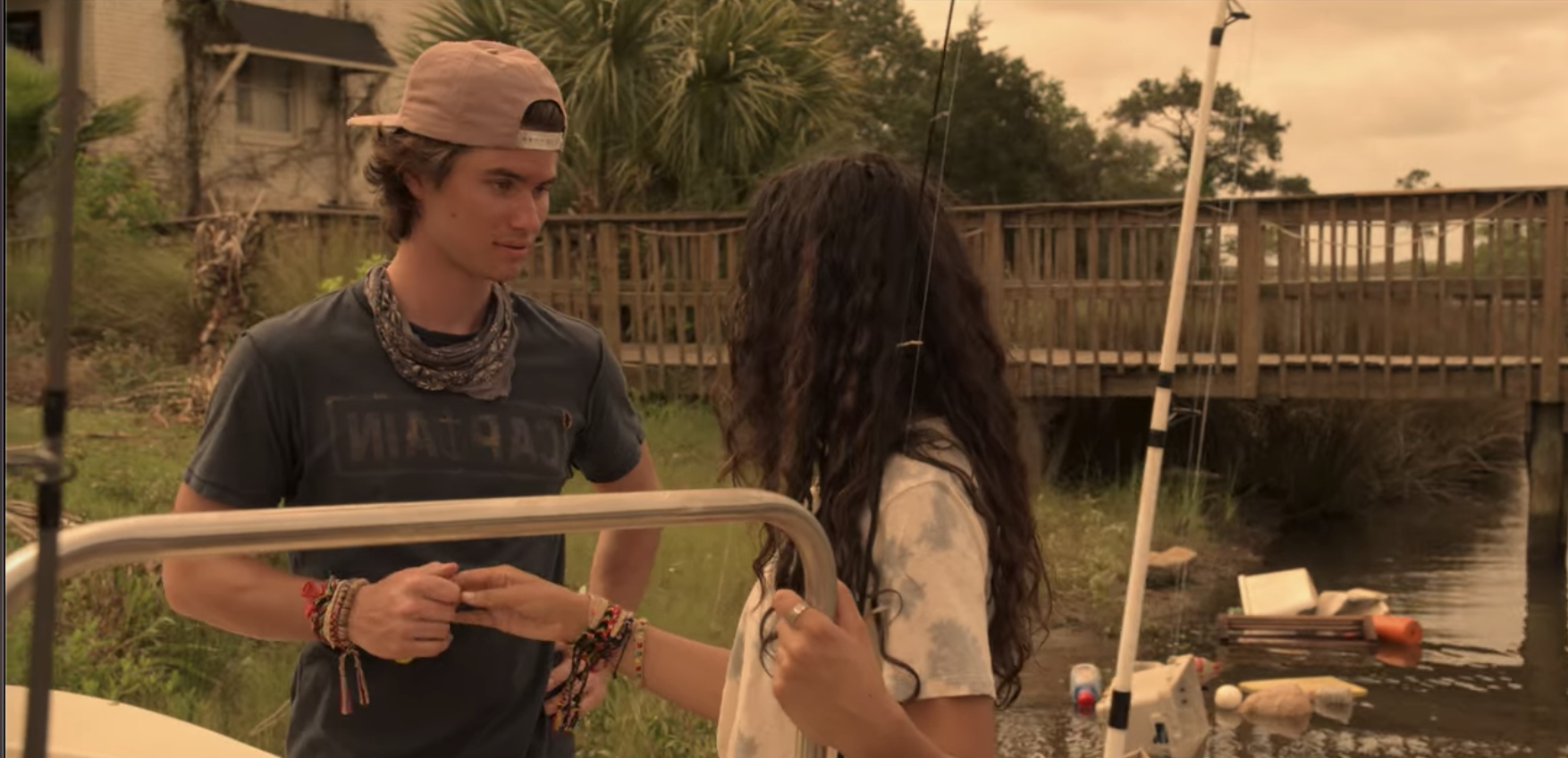 Y'all...are getting your fingerprints all OVER this crime scene.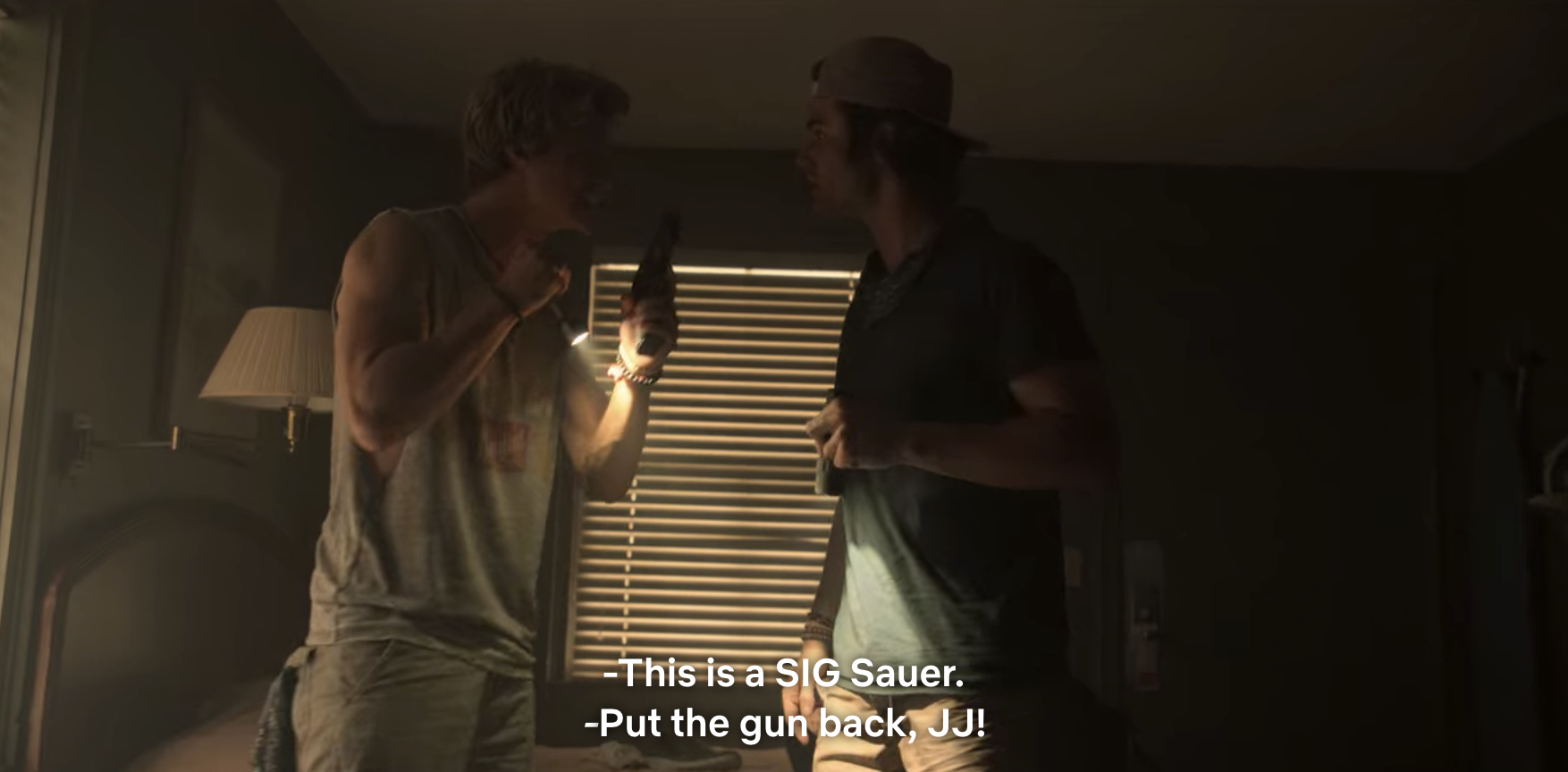 I love how poor kids are always able to afford kegs. Like, those are expensive!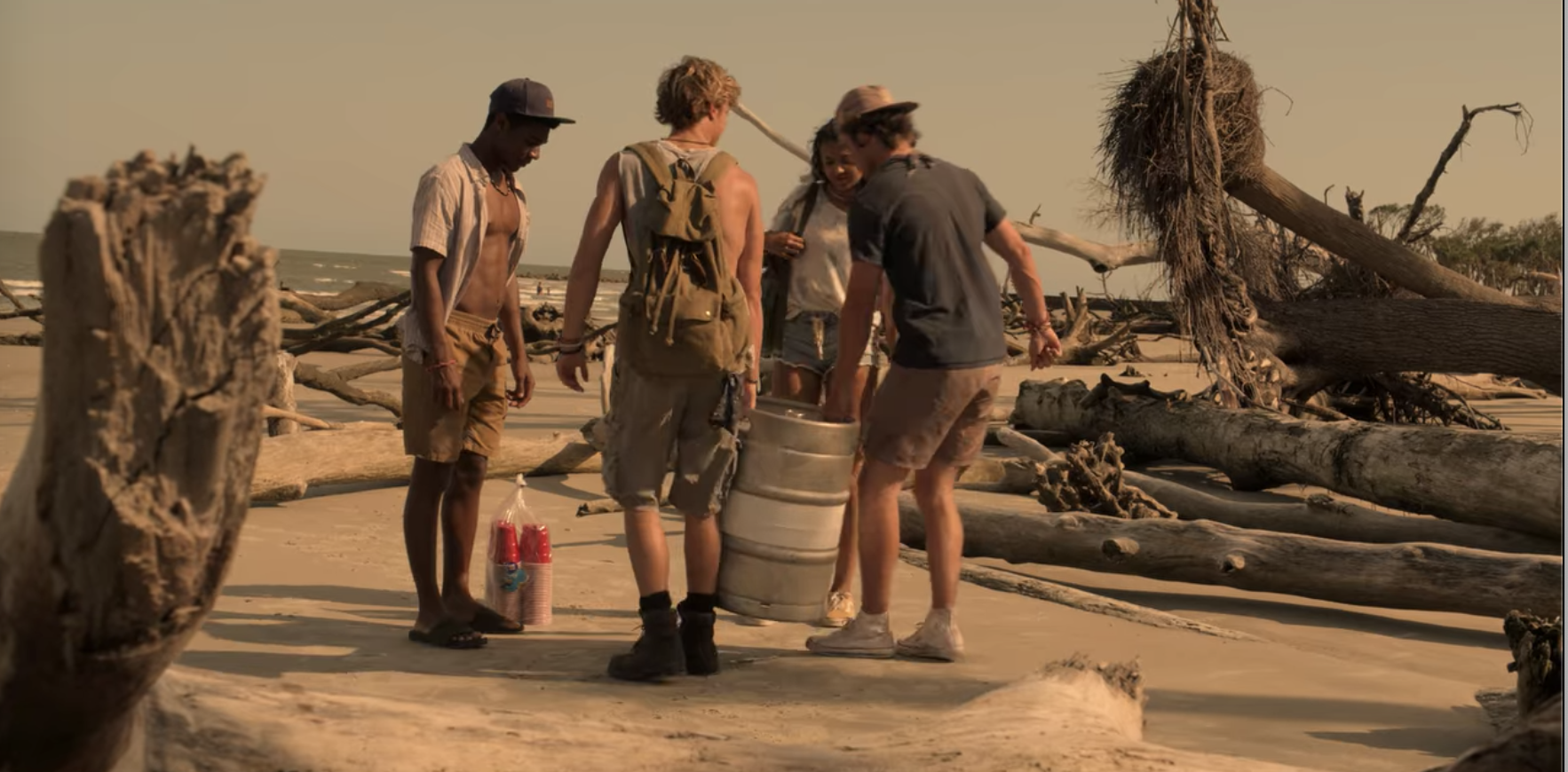 OMG, Kie's enemy is DEF gonna be John B's love interest later on in the season. I'm calling it now.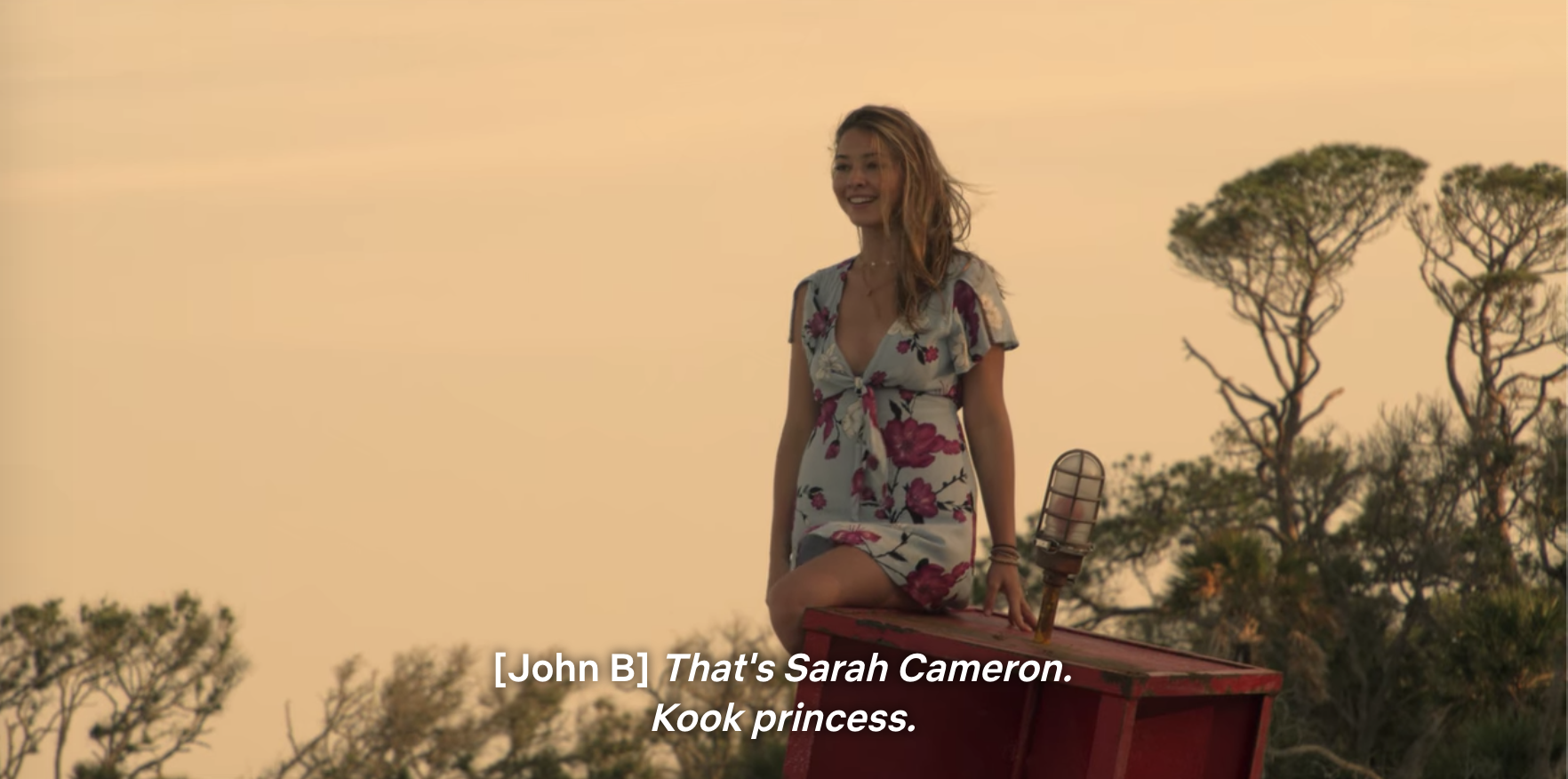 This Topper dude is a DICK. Sarah needs to dump his ass and get with John B ASAP!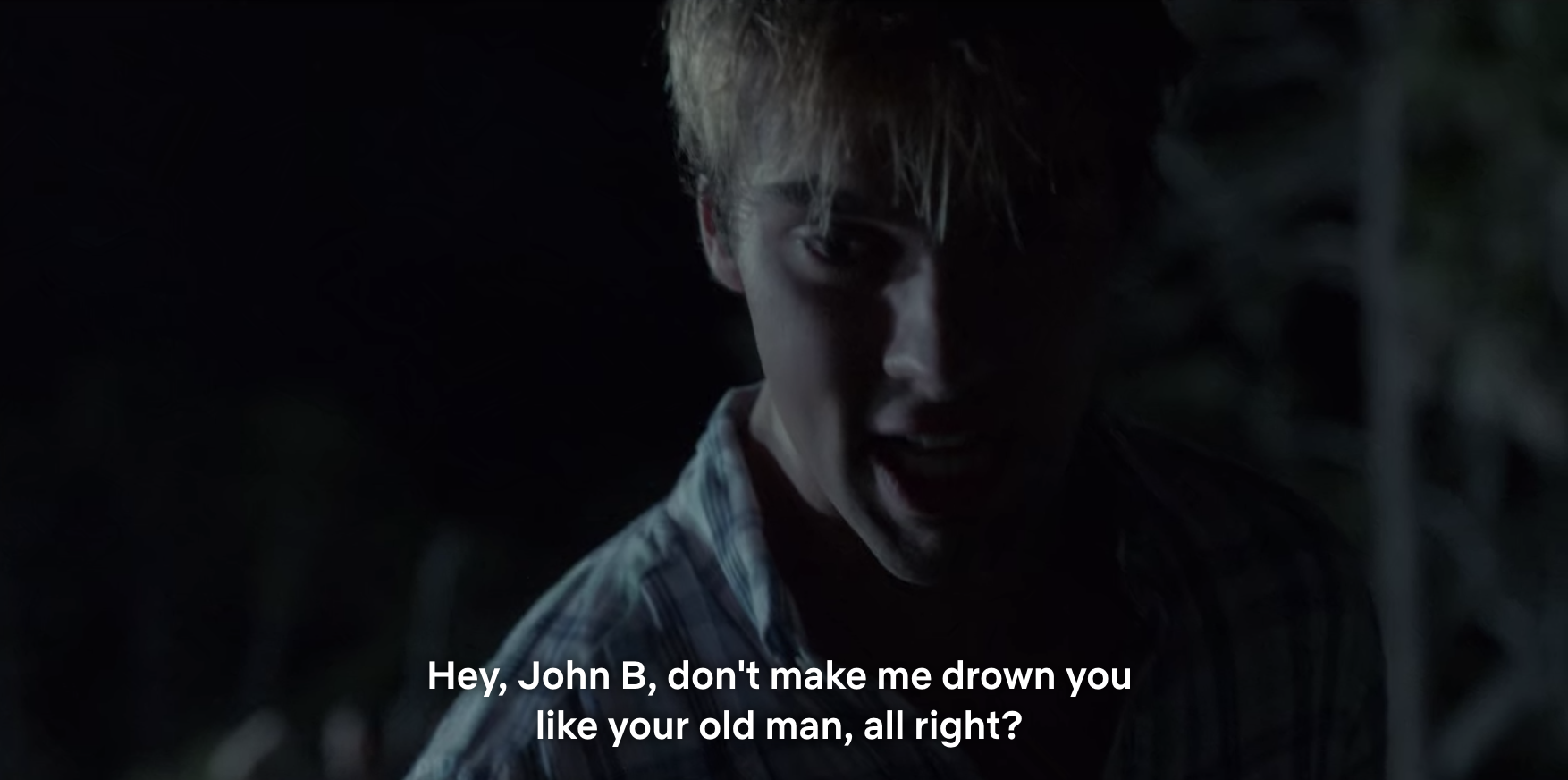 IS NO ONE GONNA GO OUT THERE AND SAVE THEIR BOY?!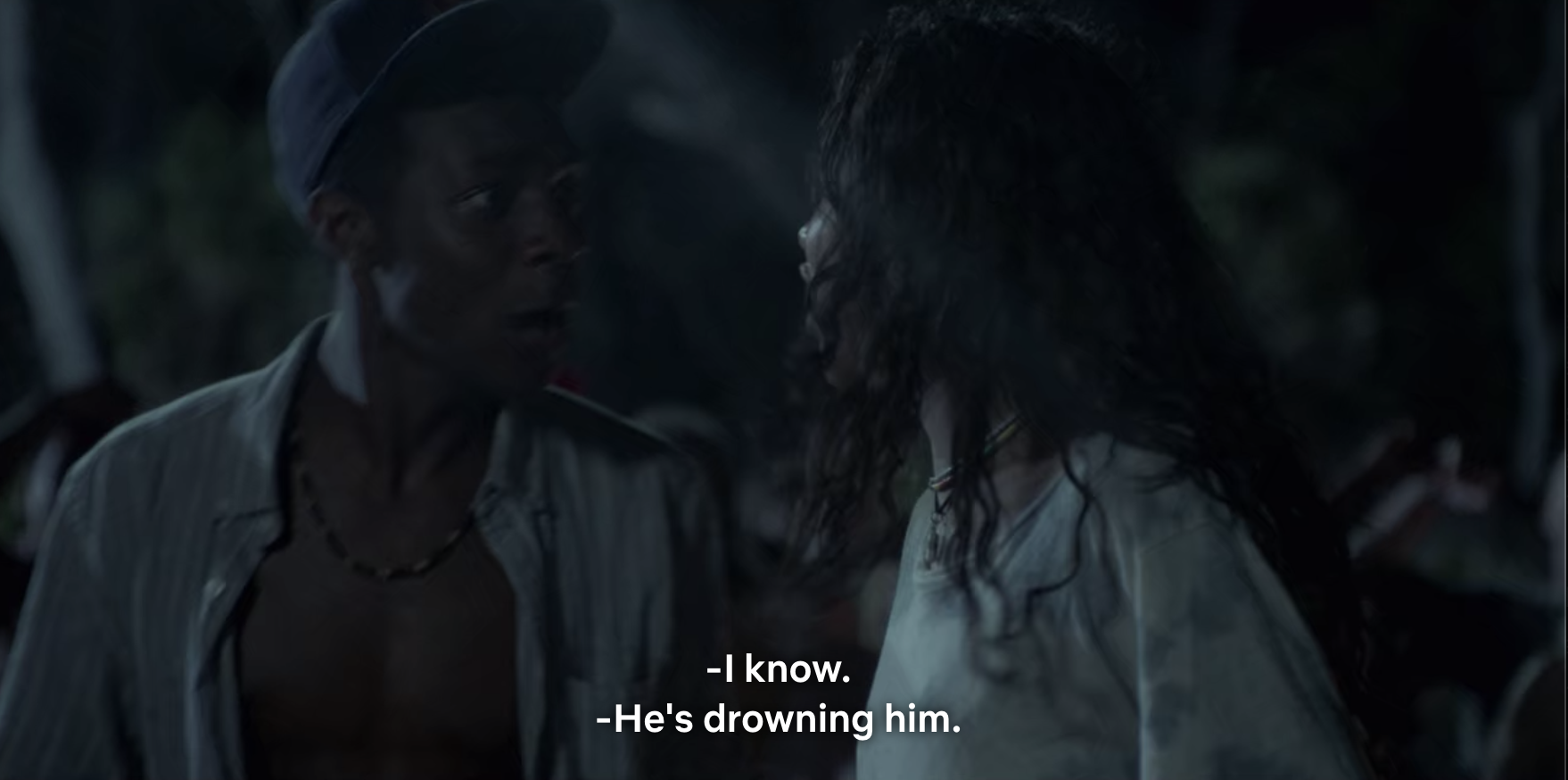 OK, back to the dead body and the boat they found...what is the TEA? And why is the sheriff telling John B to keep hush-hush about it?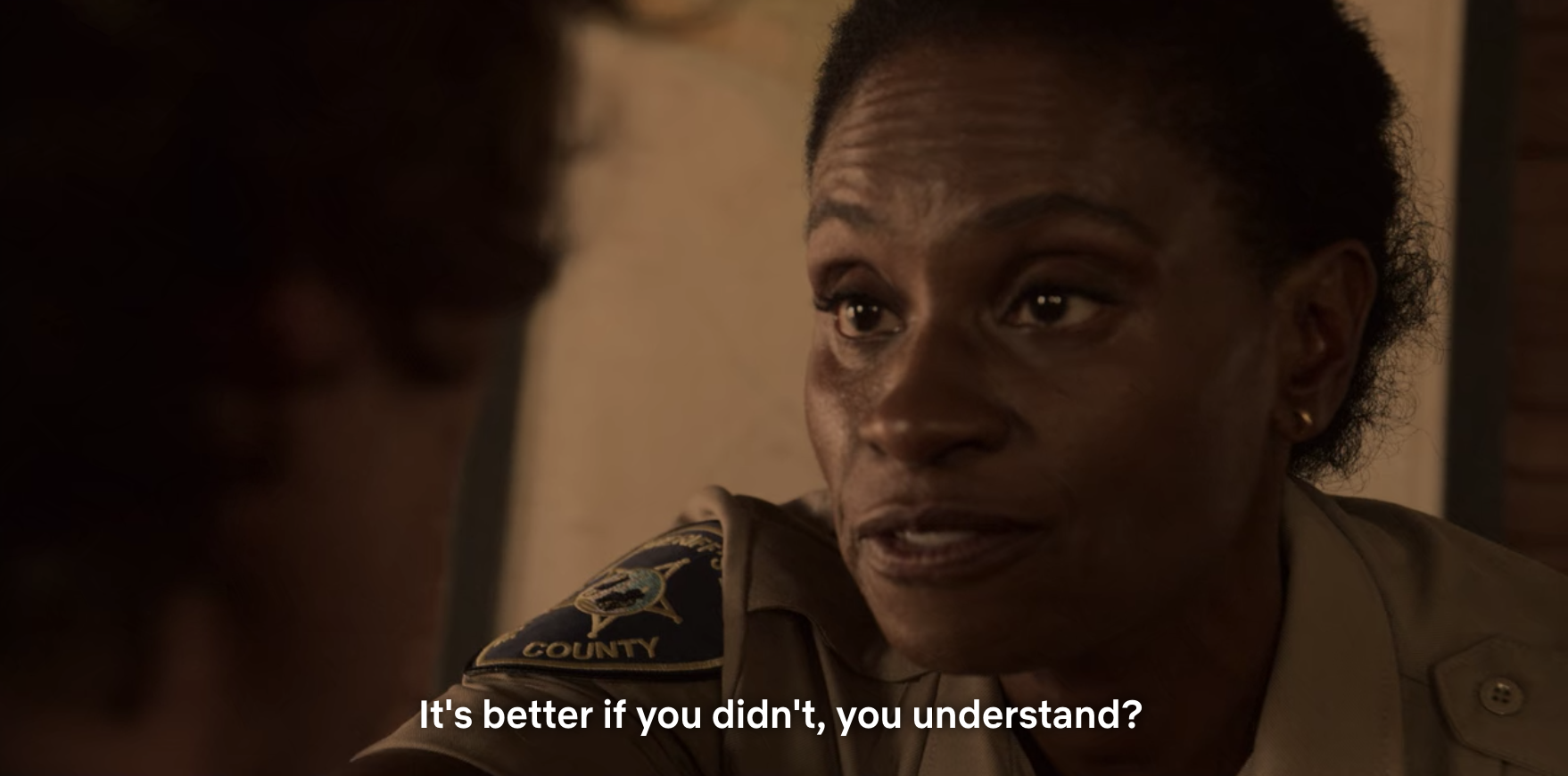 If two sus strangers show up and wanna help out regarding the $500,000 boat of a dead man, SEND THEM PACKING.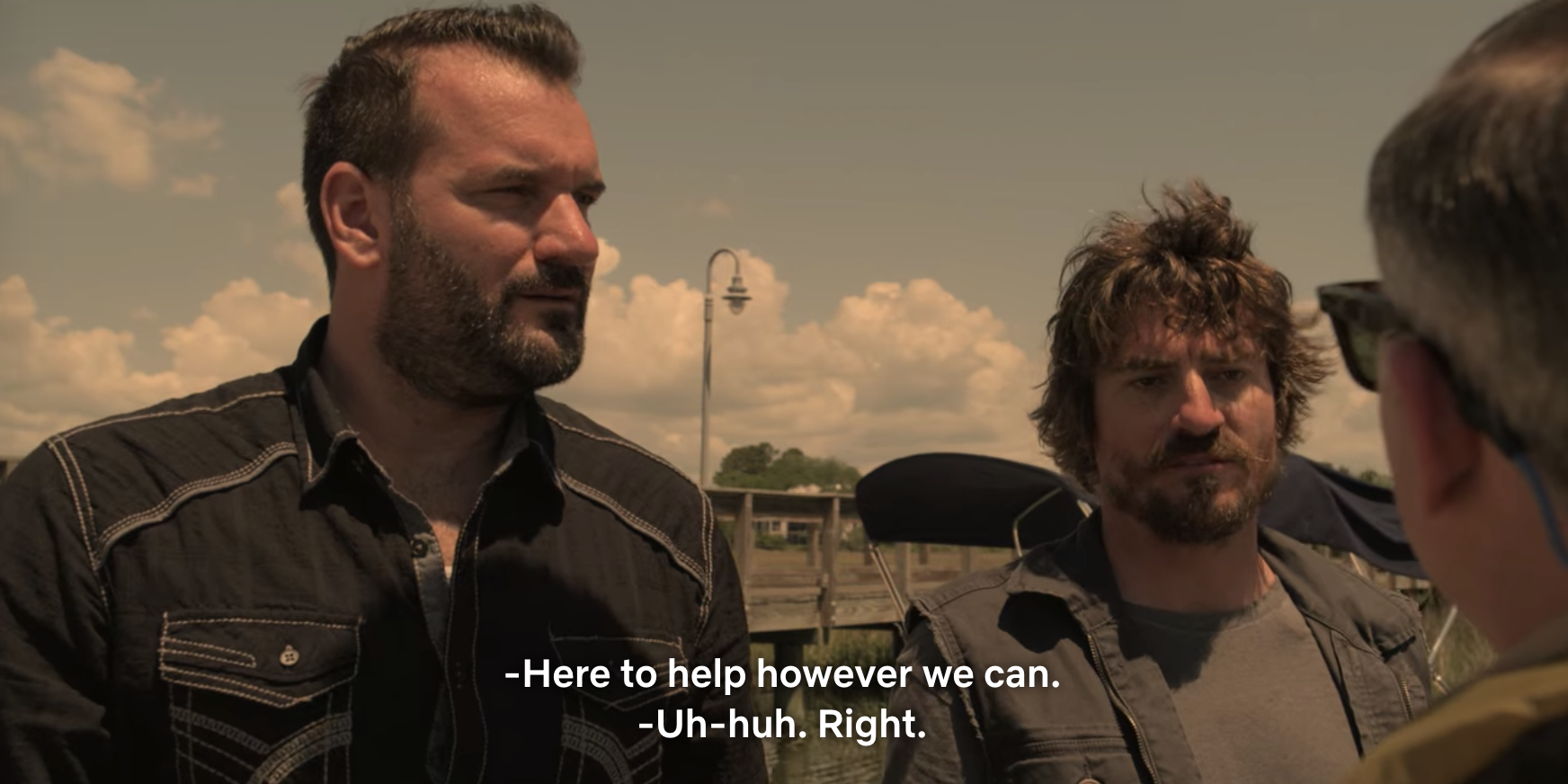 WHAT DID I SAY ABOUT KIE AND JOHN B!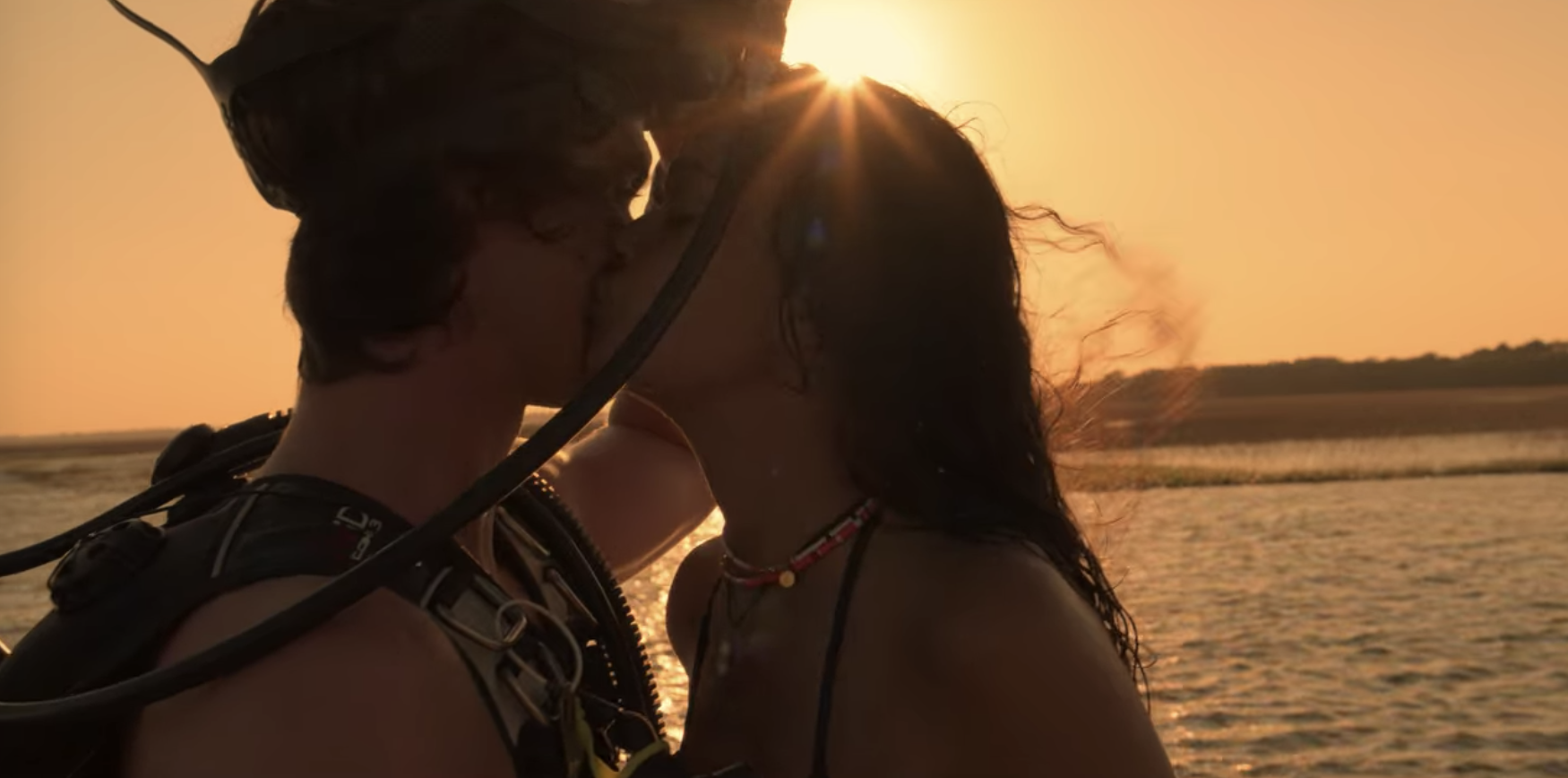 WHAT DID I SAY ABOUT THE TWO SUS DUDES ASKING TO HELP.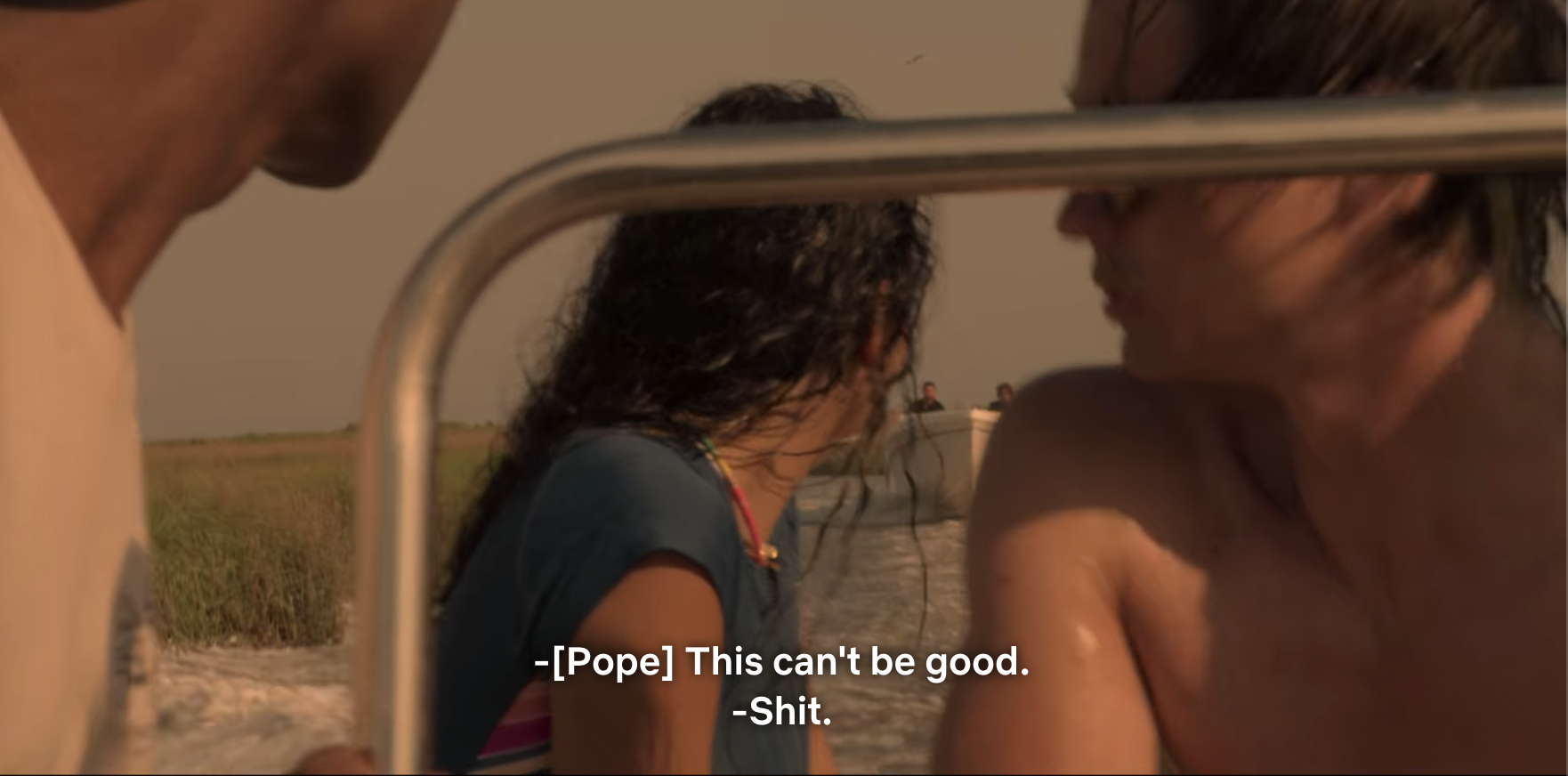 All this hoopla...for a compass?!?! I've seen it all...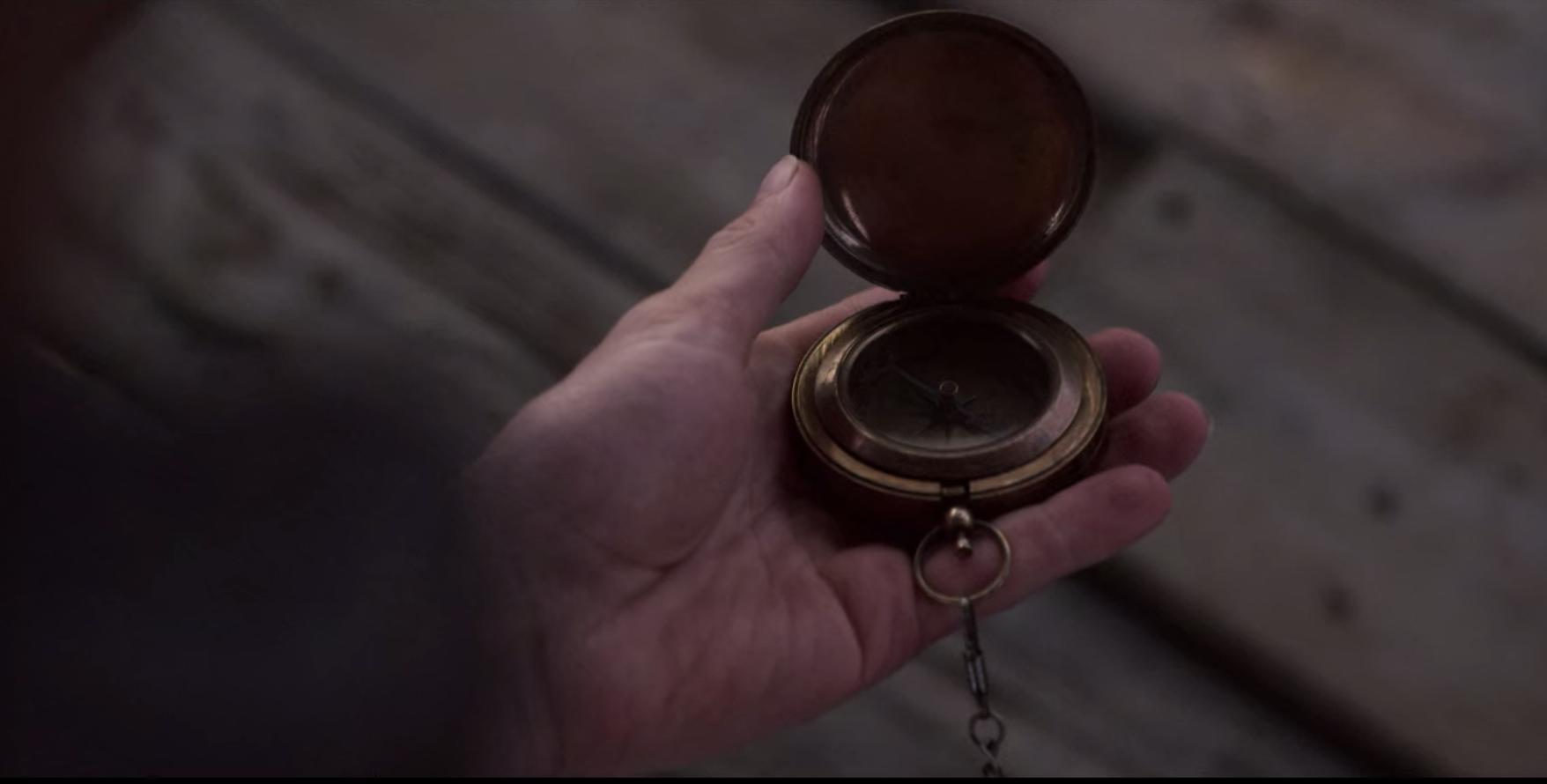 ...RECORD. FUCKING. SCRATCH.
Wowza. This show is A LOT MORE than attractive teens who don't wear shirts. There's romance, there's mystery, there's crime, there's intrigue! All I know is that I will definitely be watching Episode 2.