Not too long ago, Netflix gave us a lil' amuse-bouche — aka the teaser for their first Shondaland show — but on this very day, we've been presented with the main course: the official Bridgerton trailer!!!!
From the mind of Chris Van Dusen — who worked on Grey's Anatomy, Private Practice, and Scandal alongside Shonda — comes this Regency era drama about the daughters of London's elite entering their first social season.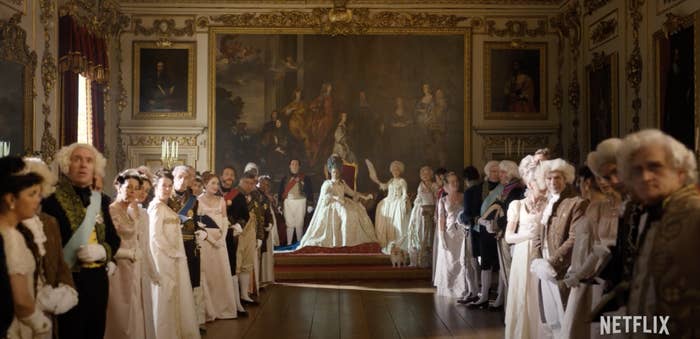 Specifically, we're following Daphne Bridgerton (Phoebe Dynevor), the eldest Bridgerton daughter, on her journey to find a husband.
After being deemed this season's incomparable, Daphne is feeling the pressure to find a suitable hubby...which is where the lovely Simon Basset (Regé-Jean Page), the Duke of Hastings, comes in.
After a meet-not-so-cute, Daphne and Simon — who ~dOn'T hAvE fEeLiNgS fOr EaCh OtHeR ~— decide to fake date so that Simon can get the "presumptuous mothers" off his back and Daphne can make the eligible men of the ton jealous.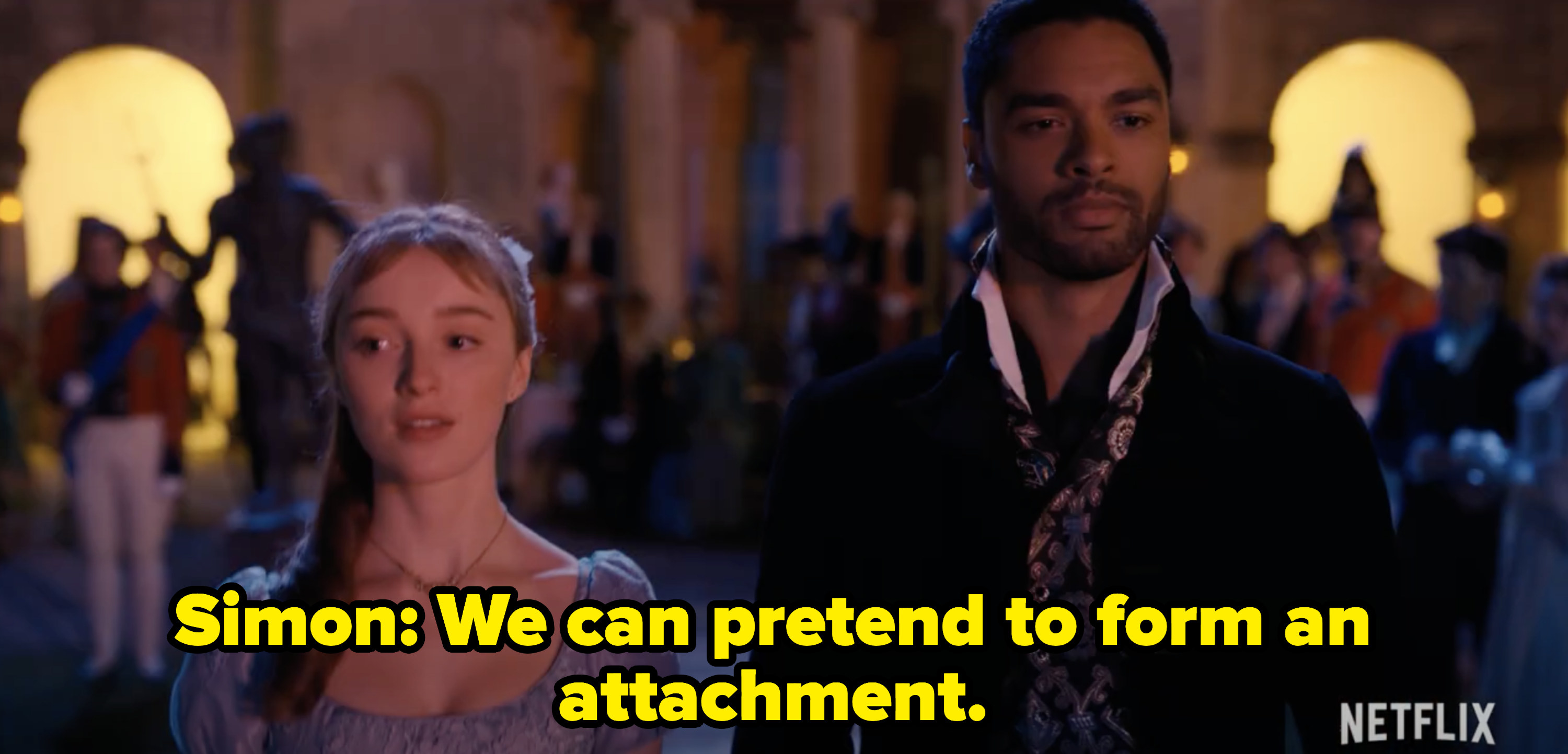 But, because romance, they start falling for one another! But will they be able to move past their pride and predisposition to not communicate in order to consummate their love? ONLY TIME WILL TELL!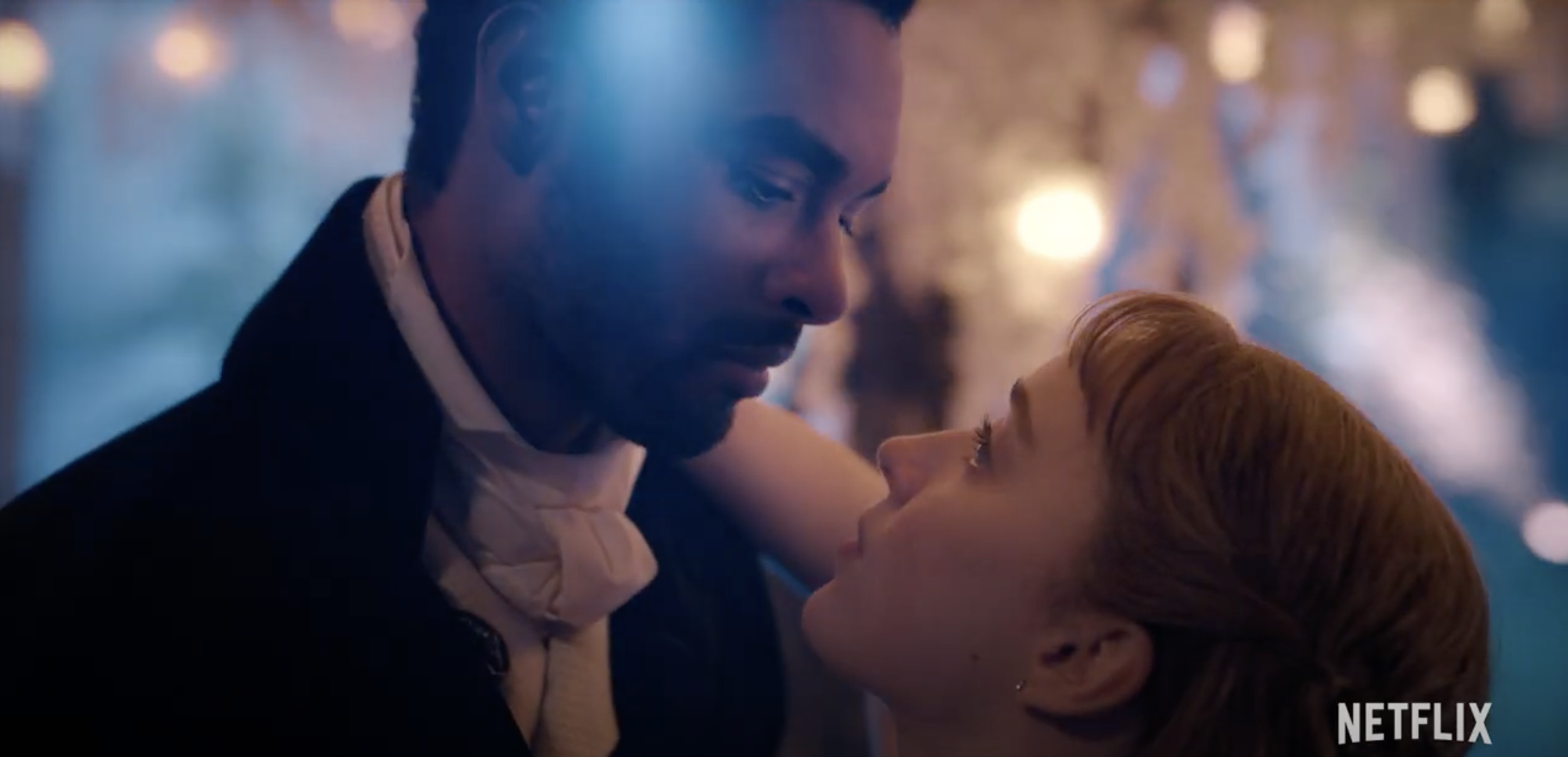 As if all this wasn't stressful enough...the anonymous Lady Whistledown promised to report on all the tea of the ton. The more scandalous, the better!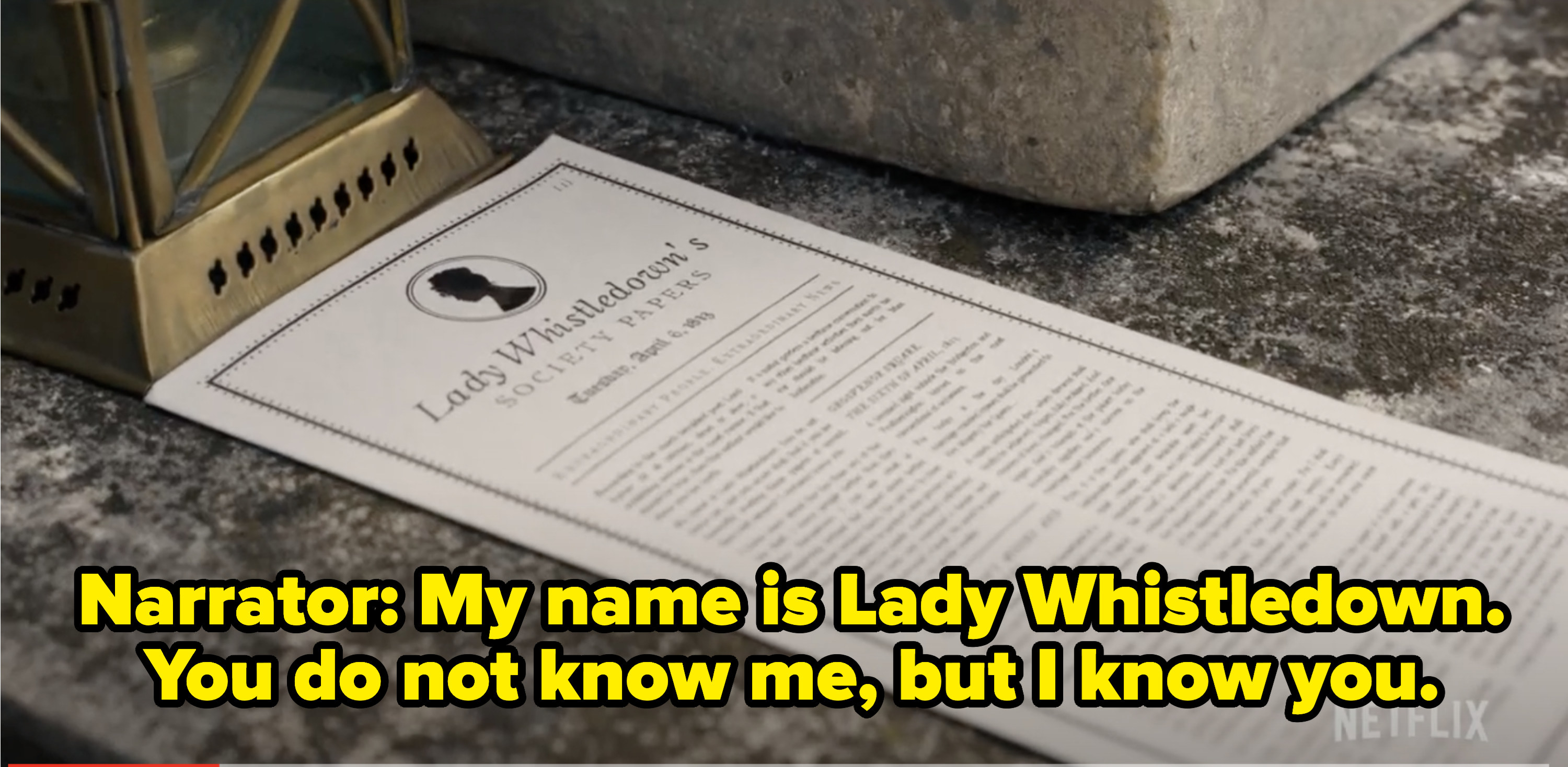 Luckily for us, we're in store for some primetime Regency era drama™:
We have, quite literally, gut-wrenching corsets: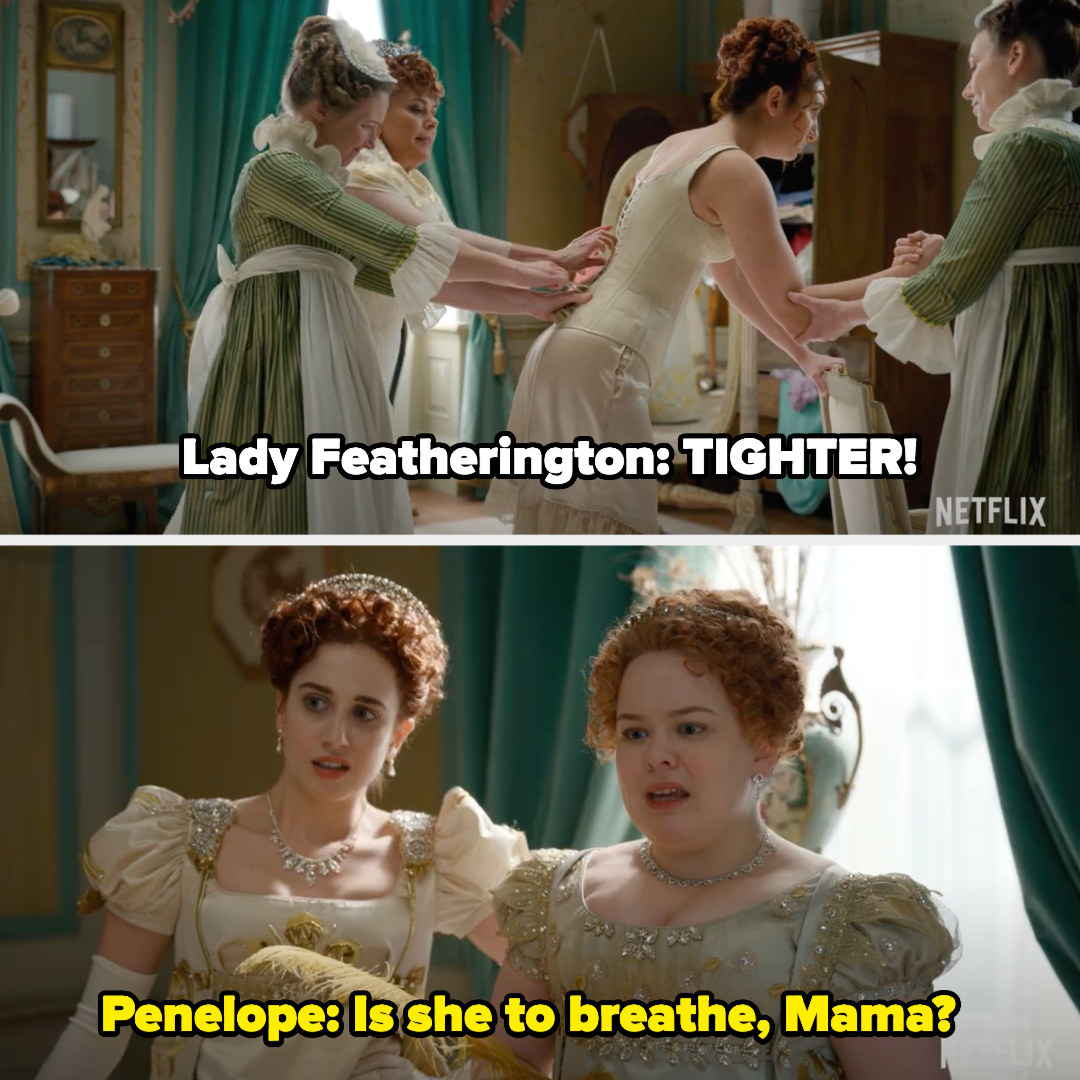 We got #Feminism: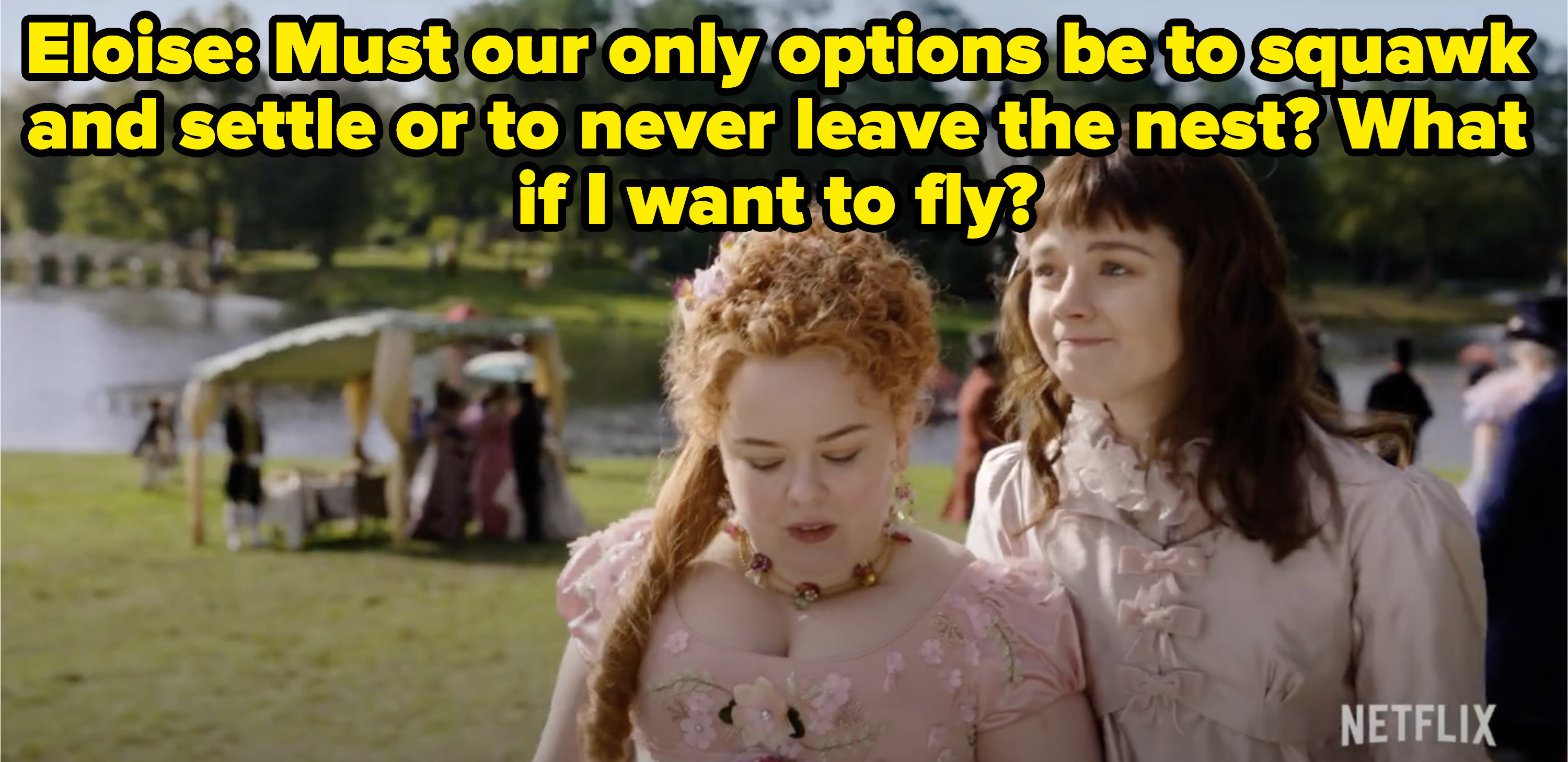 We've got enchanting balls: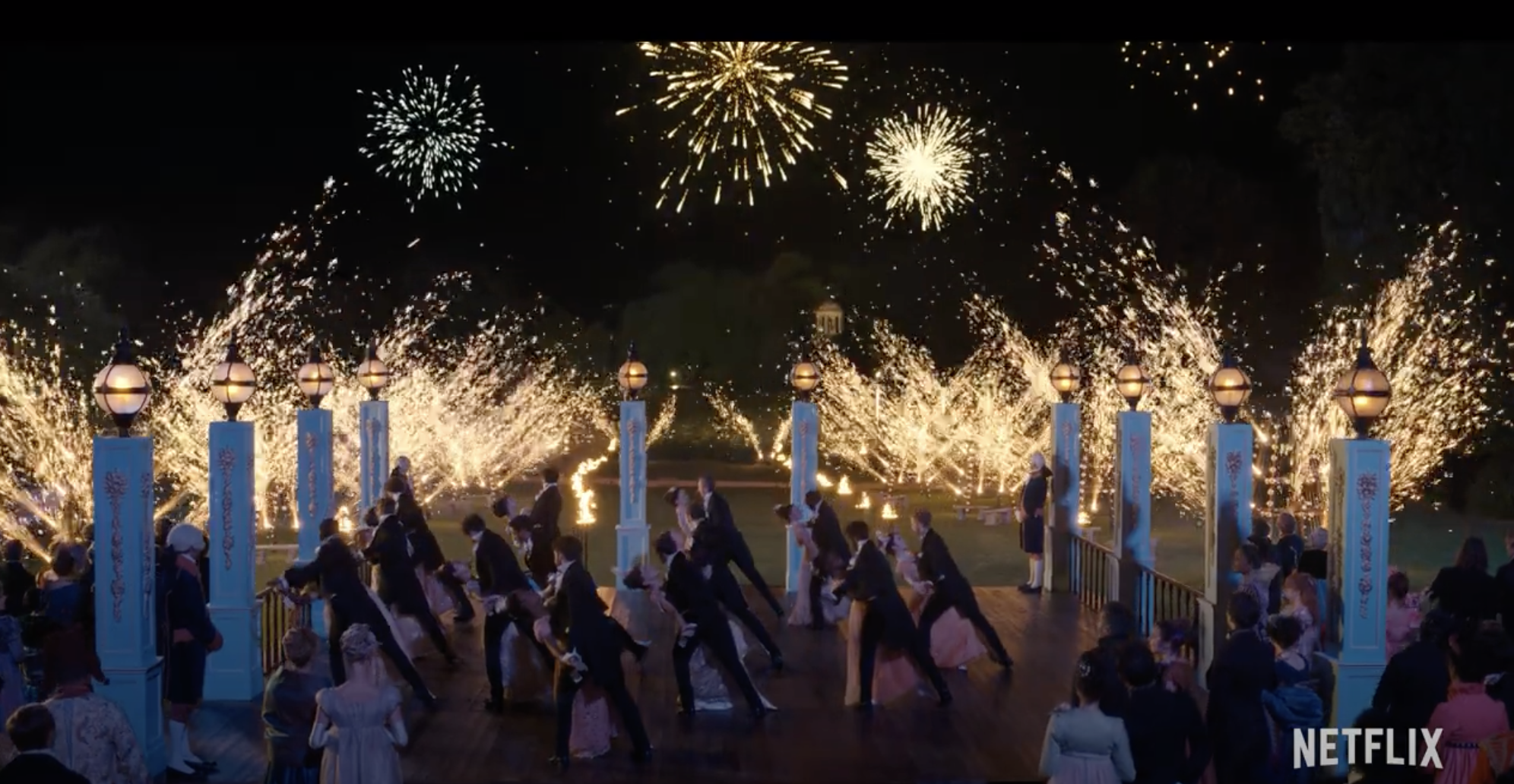 And, we have an ALMOST hand touch!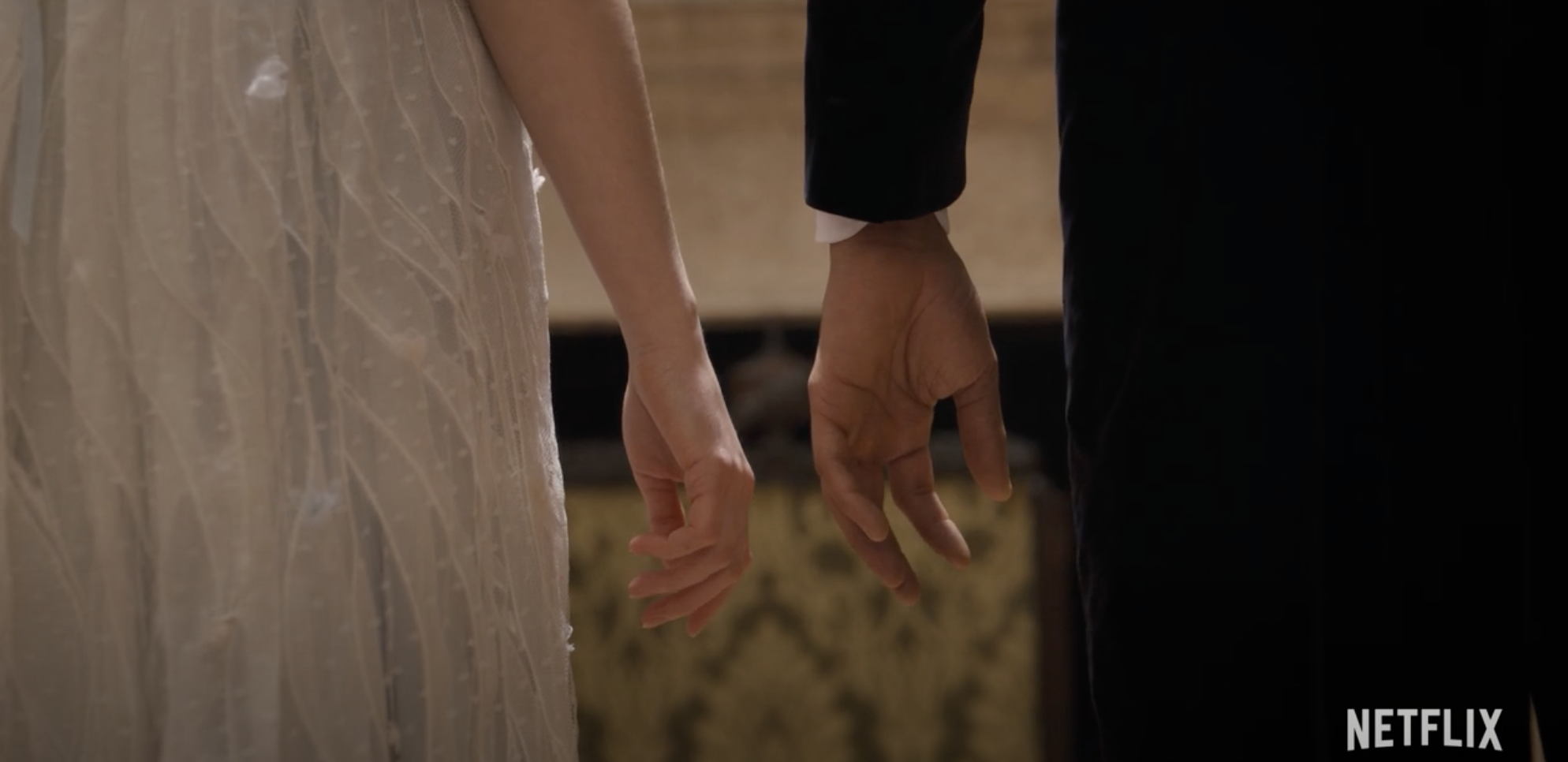 And if none of that convinced you, we have Regé-Jean Page's titillating jawline:
So, tune into Netflix on Christmas Day to binge the first season of Bridgerton — which is truly a present to us ALL!