I Know I'm Nit-Picking, But Here Are 26 Very Specific Teen Movie And Show Lies That Have Always Bugged Me
The amount of offenses in A Cinderella Story...
As a connoisseur of teen content — even into my 20s — here are some very random and very specific things that have bothered me in teen TV and movies over the years.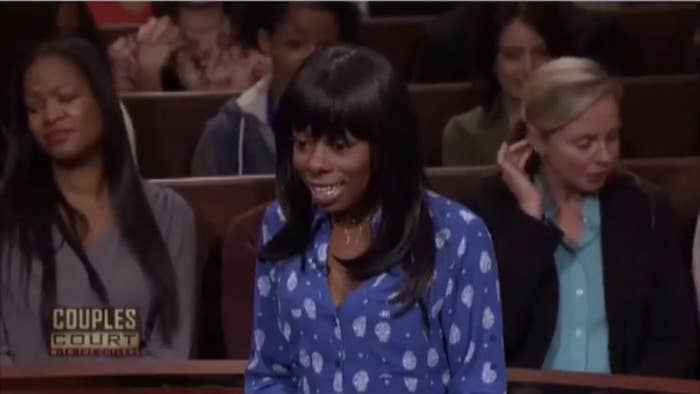 Before you get into a tizzy, this is supposed to be in good fun! But we can have fun while also acknowledging how balls-to-the-wall bonkers some of these shows and movies are. Here are some of the most egregious offenses:
1.
In One Tree Hill when, instead of a bake sale, they had a "boy toy" auction to raise money: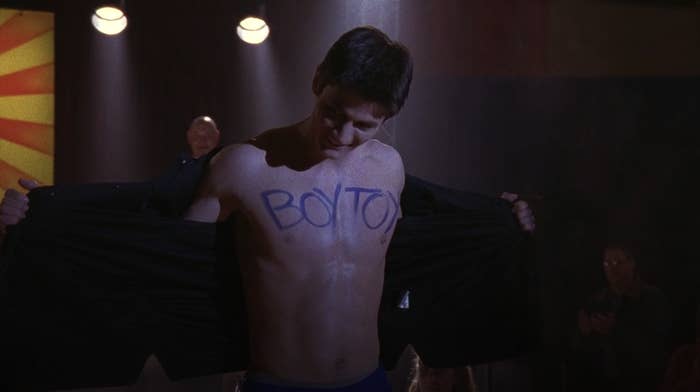 2.
Also in One Tree Hill — and, like, a hundred other teen shows — when most of the kids are left to live alone in their huge-ass houses with ZERO parental supervision: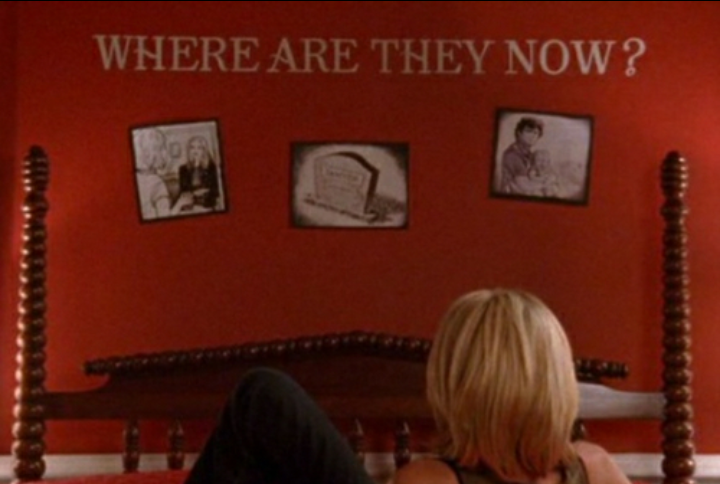 3.
On Riverdale when Betty and Jughead's extracurricular activities included solving murders and cracking down on drug rings: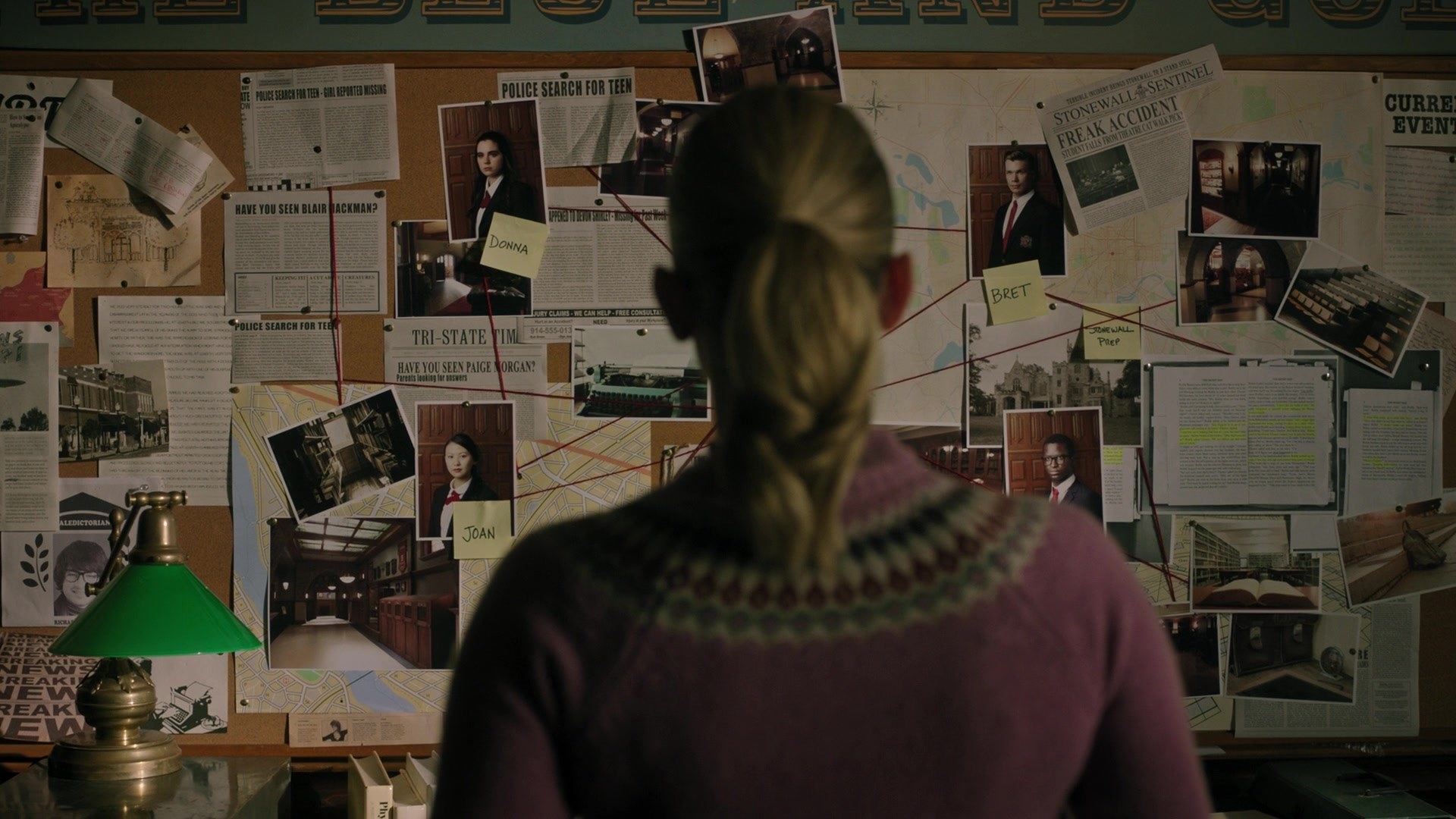 4.
Also in Riverdale when Archie went to prison and recovered from his bear mauling and returned to school in the exact same year: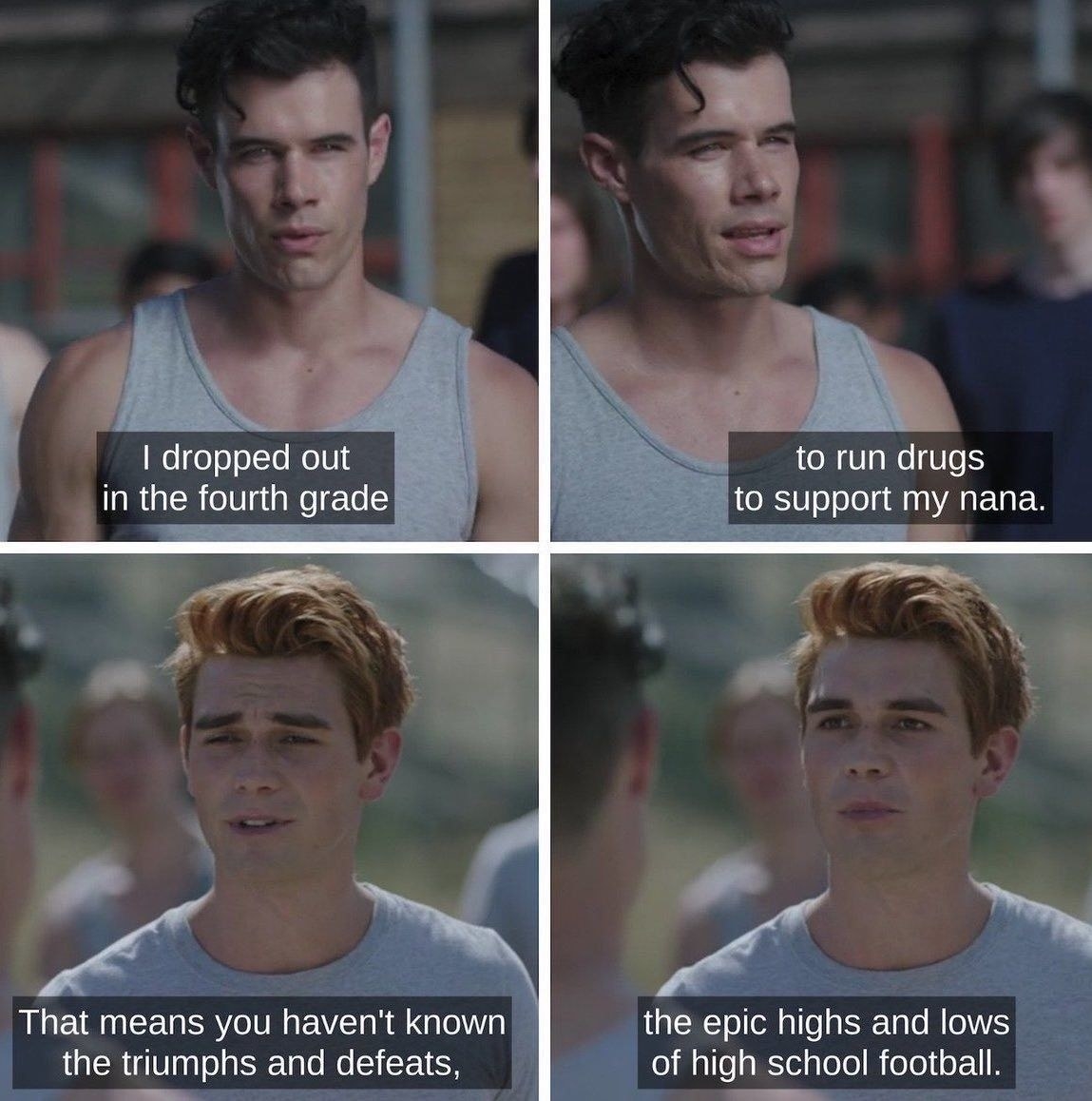 5.
In To All The Boys when their class trip was to a fancy SKI RESORT even though they go to PUBLIC SCHOOL:
6.
In Mean Girls when all the students and teachers knew that Regina George was a bully but did nothing to reprimand her:
7.
Also in Mean Girls when Cady, Karen, Gretchen, and Regina walked down the hallway in a fashion that TOOK UP THE ENTIRE HALLWAY: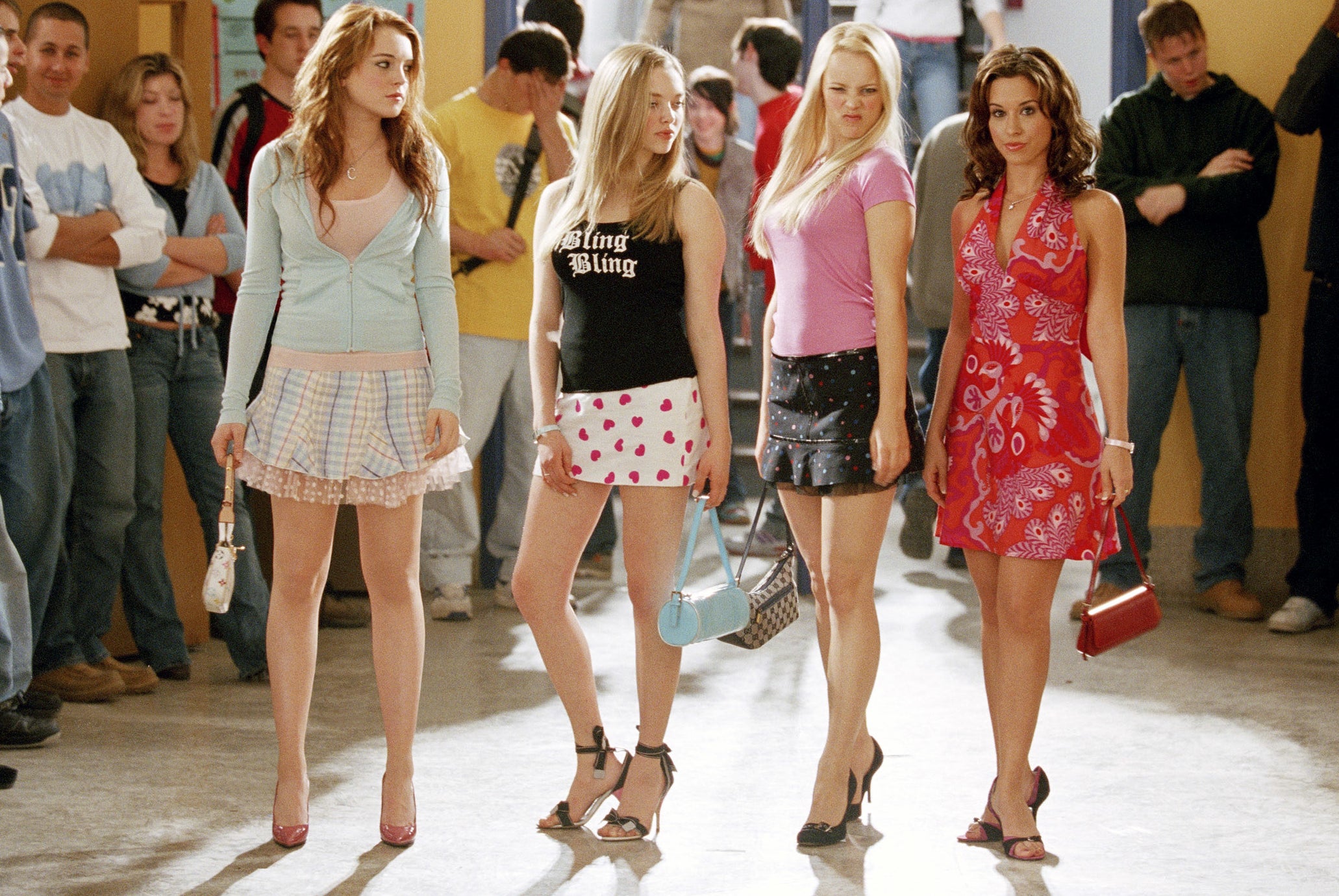 8.
In Zoey 101 when they had gourmet sushi on campus instead of barely edible cafeteria food: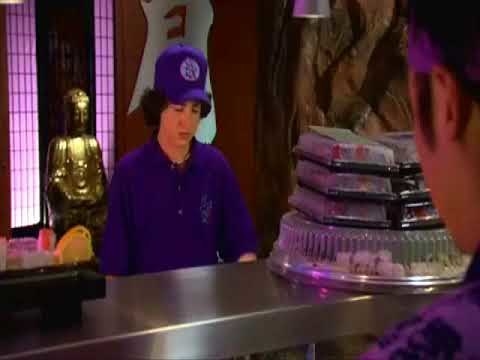 9.
In Easy A when Olive's corsets — albeit cute — somehow passed the school dress code: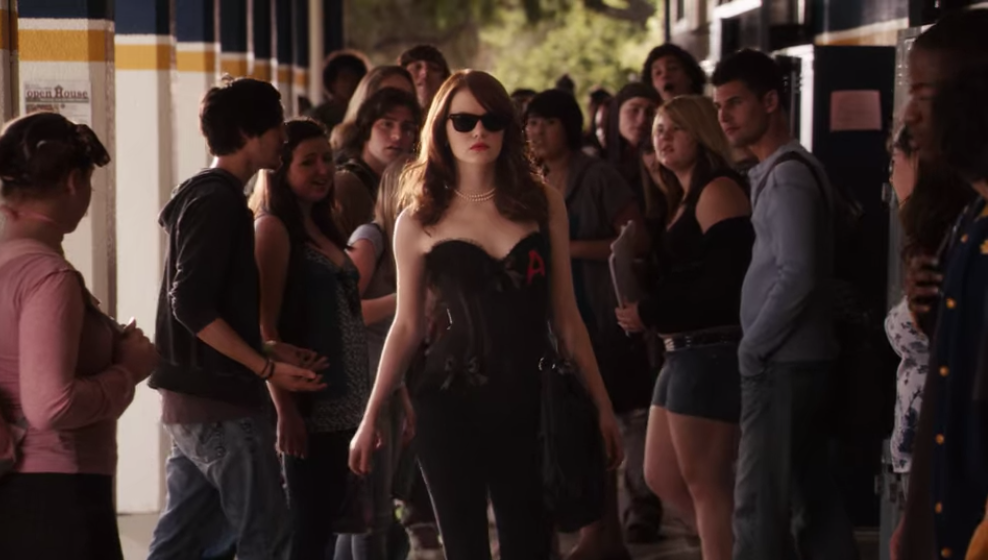 10.
In Gossip Girl when the Constance Billard girls were allowed to "customize" their uniforms to include designer heels, miniskirts, and luxury bags: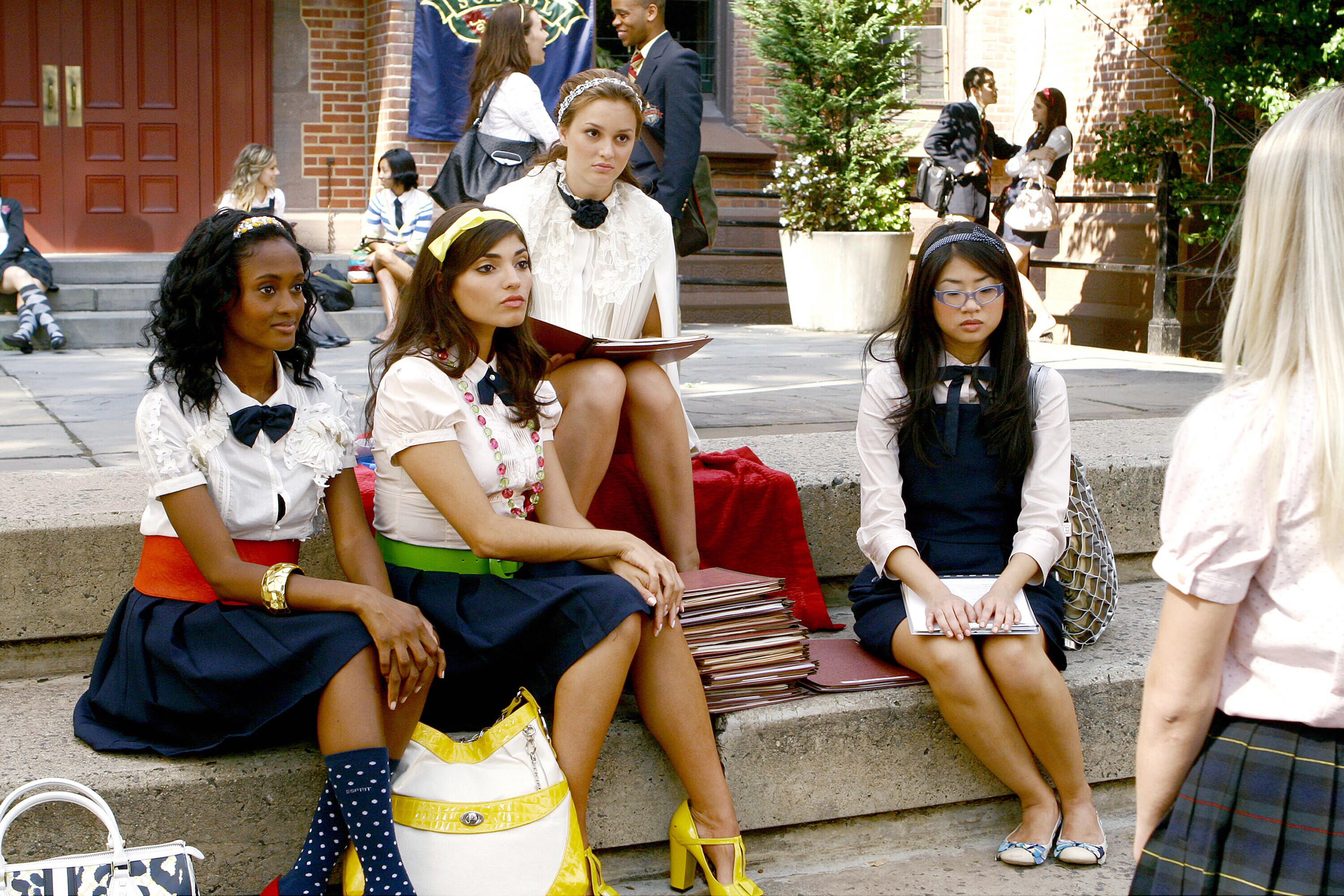 11.
Also in Gossip Girl when mass texts are able to get blasted out and remain anonymous: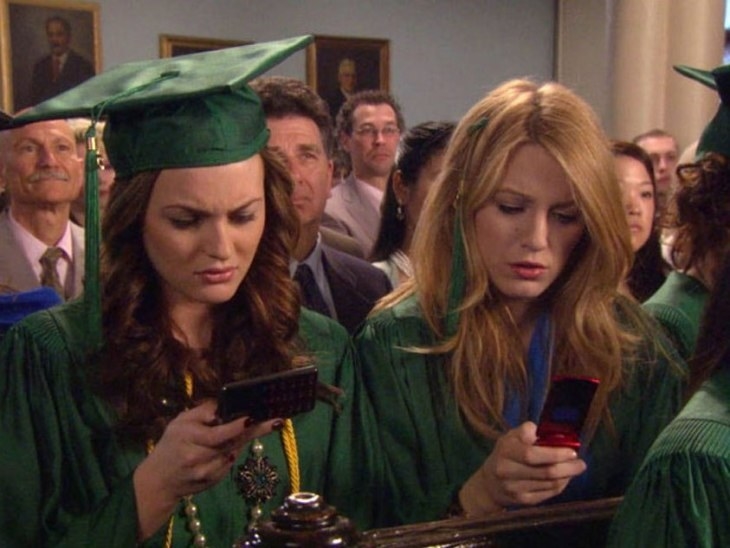 12.
In 10 Things I Hate About You when Kat flashed her teacher / soccer coach and was not reprimanded or, at least, sent to the guidance counselor: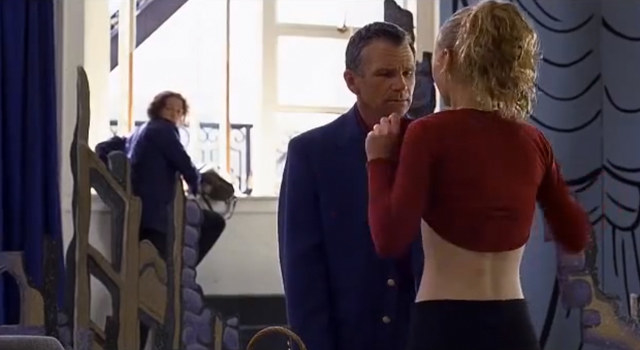 13.
In Pretty Little Liars when no one reported Mr. Fitz and Aria's relationship: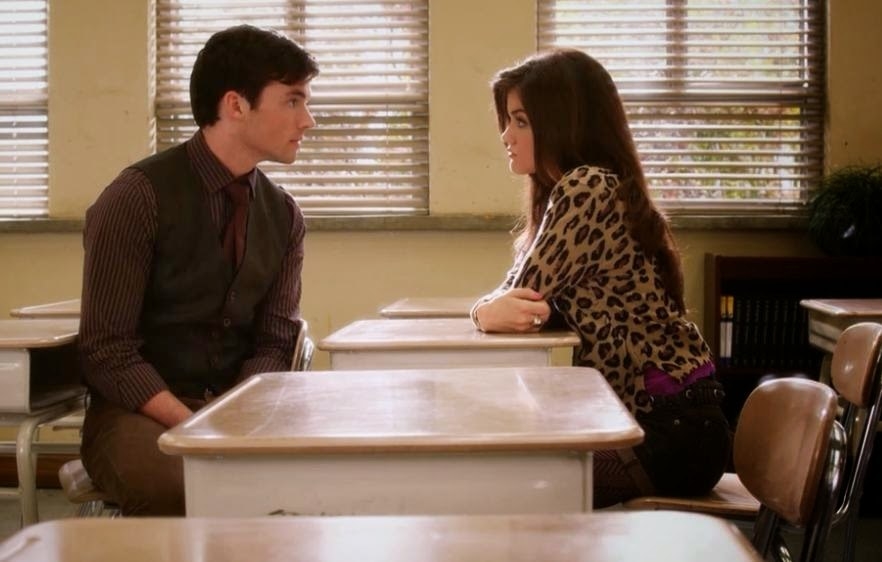 14.
In Veronica Mars when V was allowed to disrespect authority because they would sometimes hire her to solve crimes: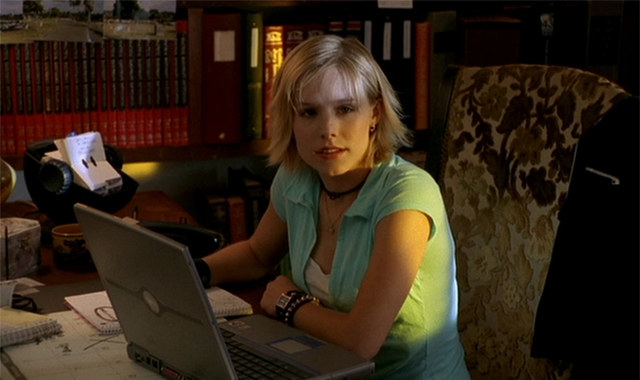 15.
In A Cinderella Story when Austin Ames — A SEVENTEEN YEAR OLD — drove a G-Wagon: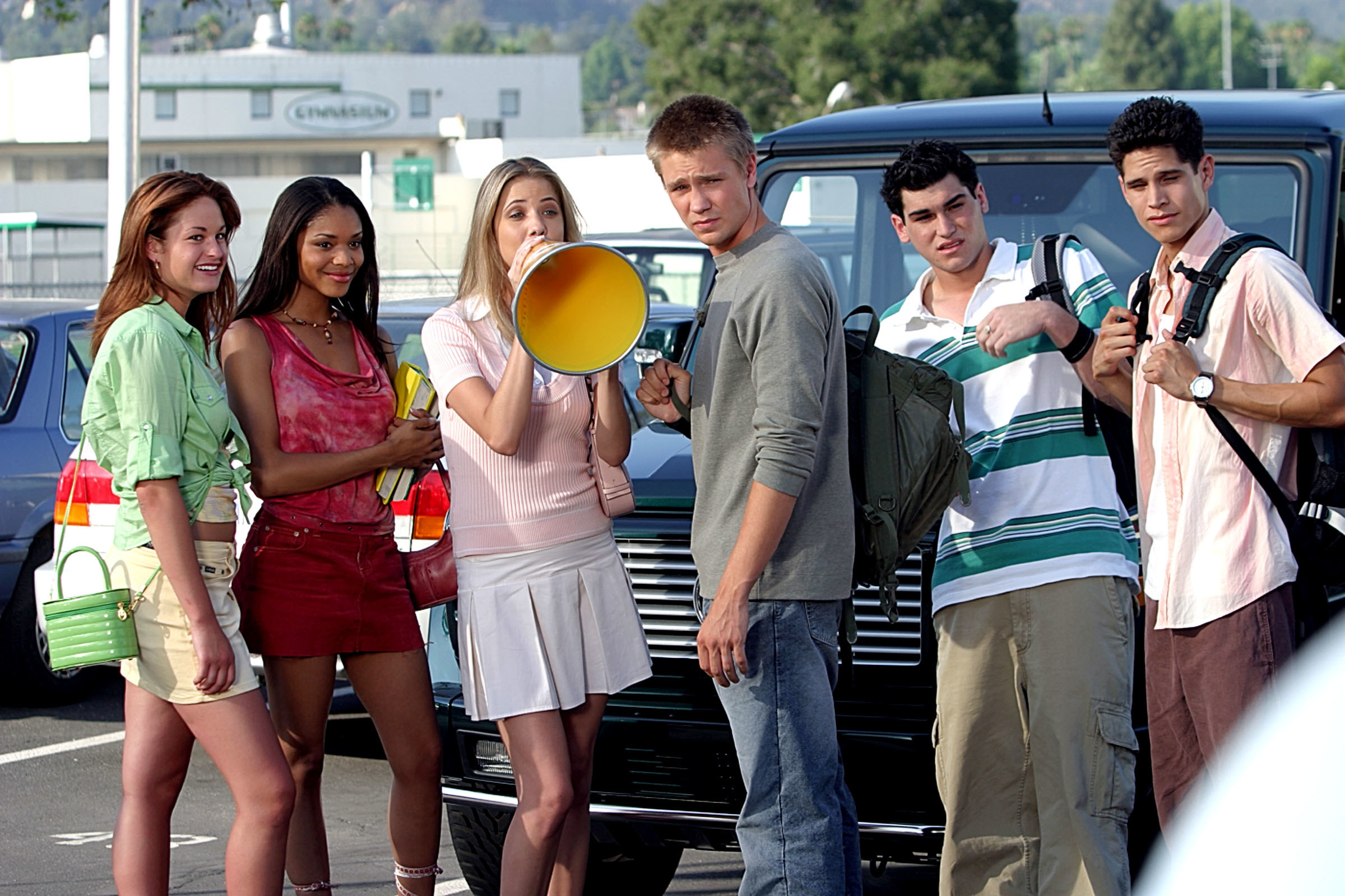 16.
Also in A Cinderella Story when Sam got BULLIED in front of the entire school and not a teacher nor principal stepped in to stop it: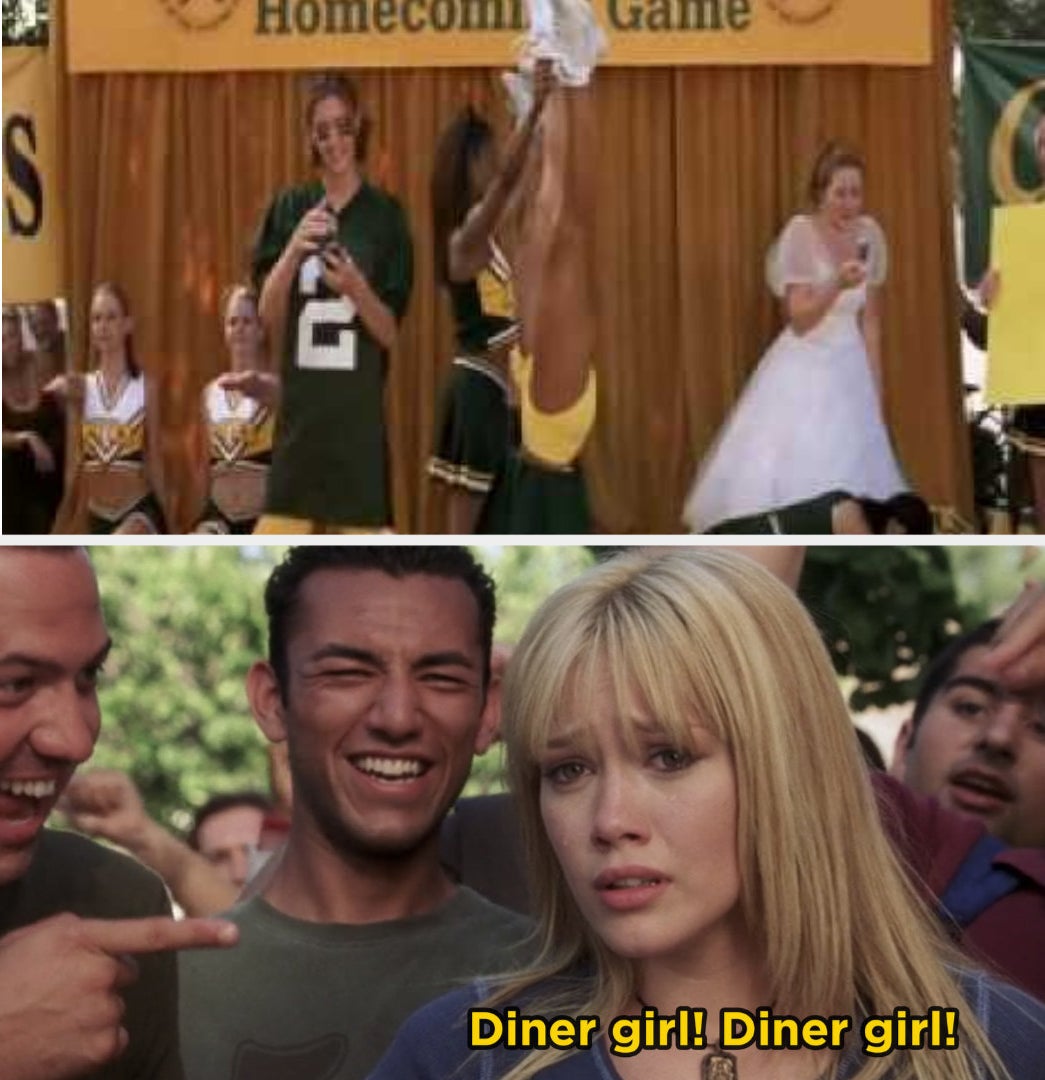 17.
ALSO in A Cinderella Story — sorry, last one — when Austin found the time to deck out this whole ass gazebo for some alone time with Sam: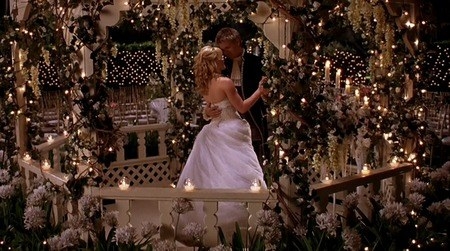 18.
In Victorious when the students were allowed to customize / paint / sometimes cause irreversible damage to their lockers: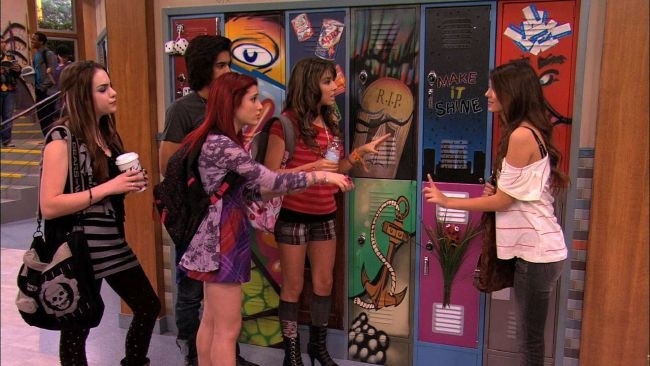 19.
In Gilmore Girls when Rory somehow had time to have a full breakfast at Luke's Diner before school:
20.
Also in Gilmore Girls when Rory's only two options for college were Harvard...and Yale: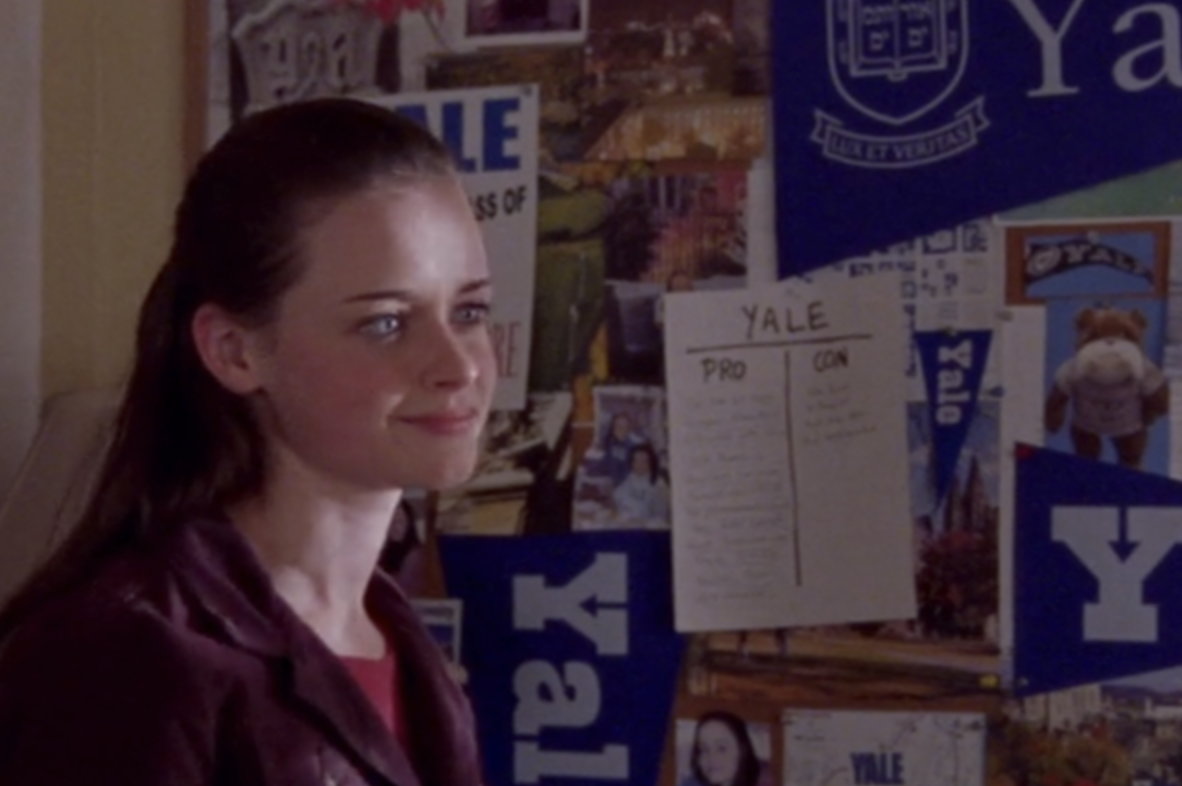 21.
In Dope, when Malcolm's drug selling scheme — which he never got caught doing — somehow got him into Harvard:

22.
On the topic of drugs, in Charlie Bartlett when Charlie didn't wind up in prison after conning his psychologist into prescribing him a bunch of medication that he then sold to his fellow students:
23.
In The Secret Life of the American Teenager when several girls in the same friend group got pregnant because there's no sex ed in this school: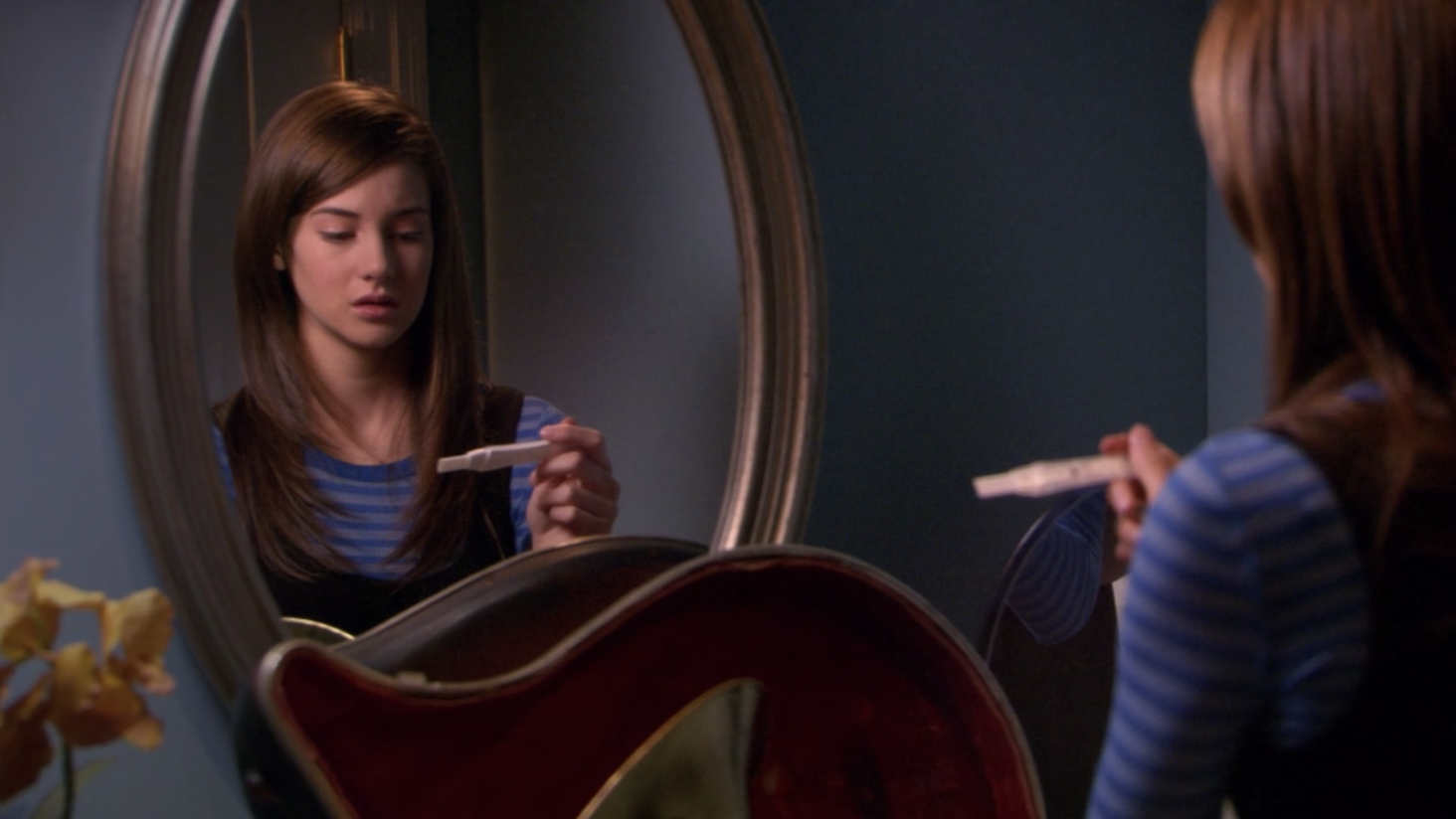 24.
In What A Girl Wants when Daphne didn't get into NYU, but somehow got into Oxford: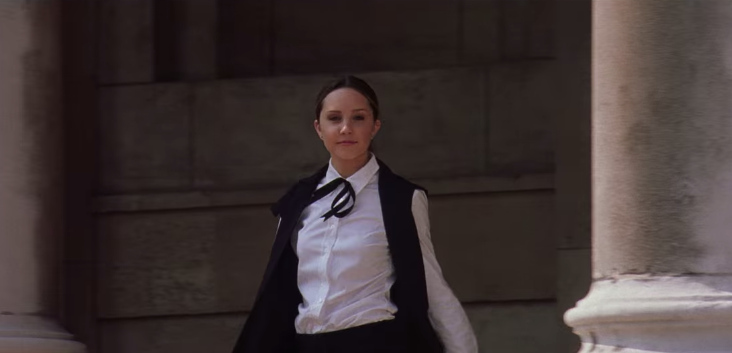 25.
In John Tucker Must Die when John didn't get EXPELLED for laying in the bed of their overnight chaperone in a ladies' thong: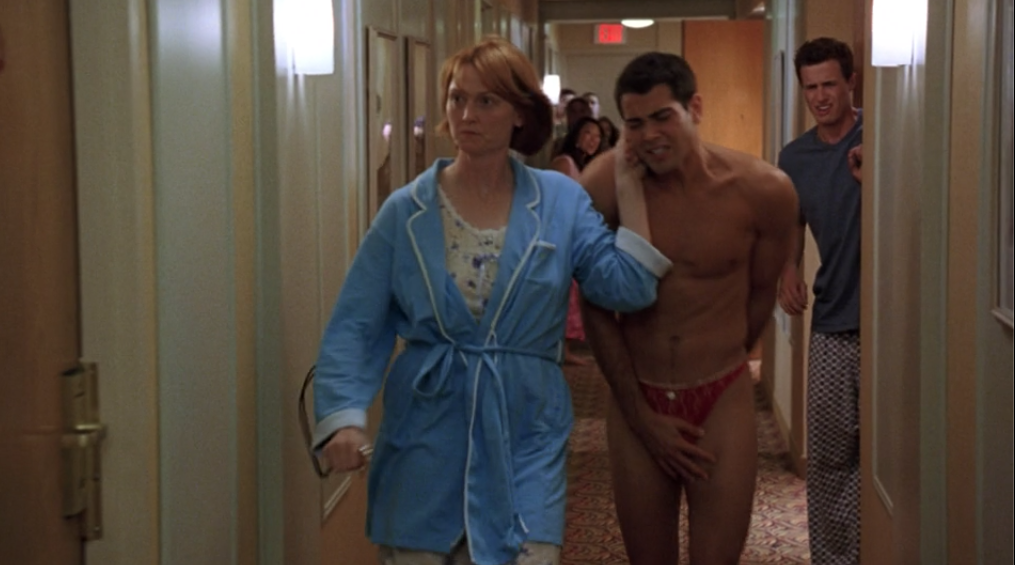 26.
Lastly, I am sick and tired of high school kids looking this good. Show me a teen who looks like this and I'll show you someone lying about their age: