Hello, my name is Ehis and I LOVE music. Like, live, eat, breathe music. That being said, I hate musicals. Something about people randomly breaking out into song at pivotal points during the plot does NOT do it for me.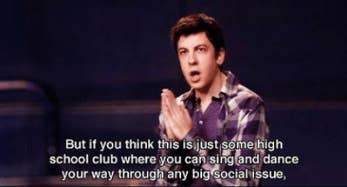 To me, a musical is a production that consists of strategically placed songs to tell the plot, rather than using dialogue — which is something I despise.
So I decided to compile a list of movies for like-minded people who also love music but hate musicals:
1.
Nick & Norah's Infinite Playlist
2.
Josie and the Pussycats
6.
Guardians of the Galaxy
16.
Straight Outta Compton