Right off the bat, I'm already wary, because "Three Little Birds" by Bob Marley is playing in the background throughout the trailer and I KNOW that every little thing is NOT gonna be alright: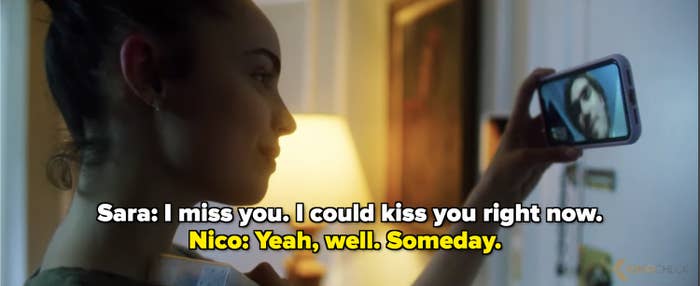 The film follows Nico — who is immune to the virus, as is signaled by his yellow "Livestrong" bracelet — on his way to rescue his girlfriend Sara from the body snatchers/COVID police: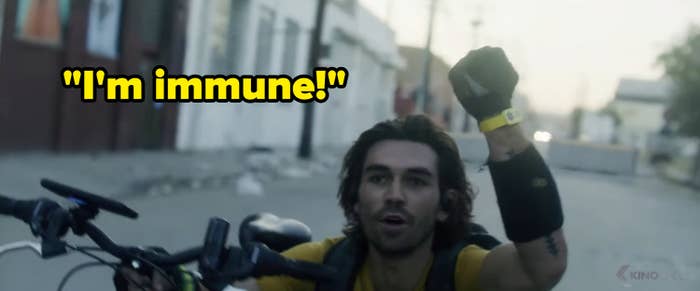 Apparently, this new mutation of the coronavirus — we're on COVID-23 in this timeline — attacks brain tissue. Not entirely sure what it does to the brain, but my experience with this kind of movie tells me that is not good:
Now, I wish I could tell you more about what's going on, but I really can't, because the remainder of the trailer was a clusterfuck of images containing, but not limited to: a home invasion, a prostitution ring (???), and multiple explosions:
OH, and also this guy? Not sure who or what he is, but I know his is NOT to be trusted!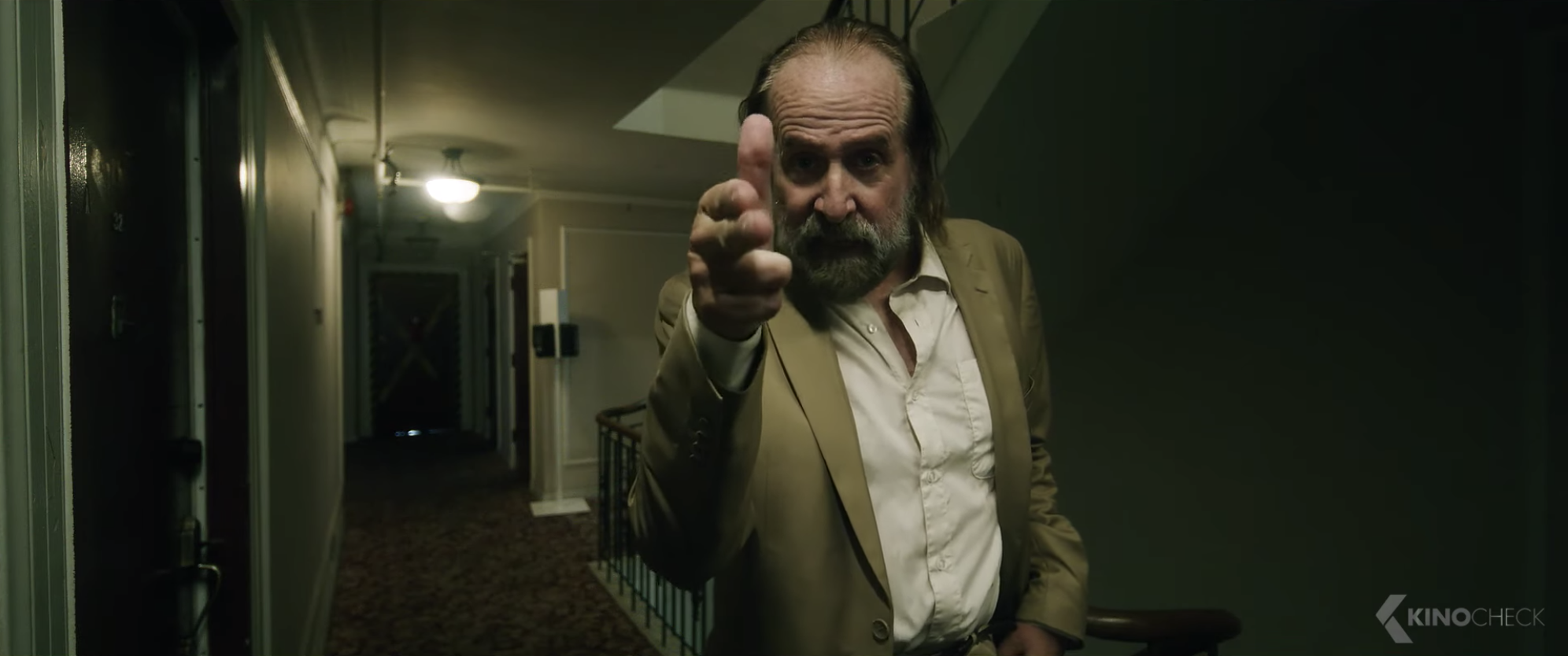 Naturally, because the internet exists, people have thoughts which they expressed in less than 280 characters:
I'm gonna be honest, am I going to watch this movie? POSSIBLY! But that's only because I need answers to these three specific questions:
One: Why can't Nico save Sara if he's just on the other side of her door?
Two: Why exactly is this movie called Songbird?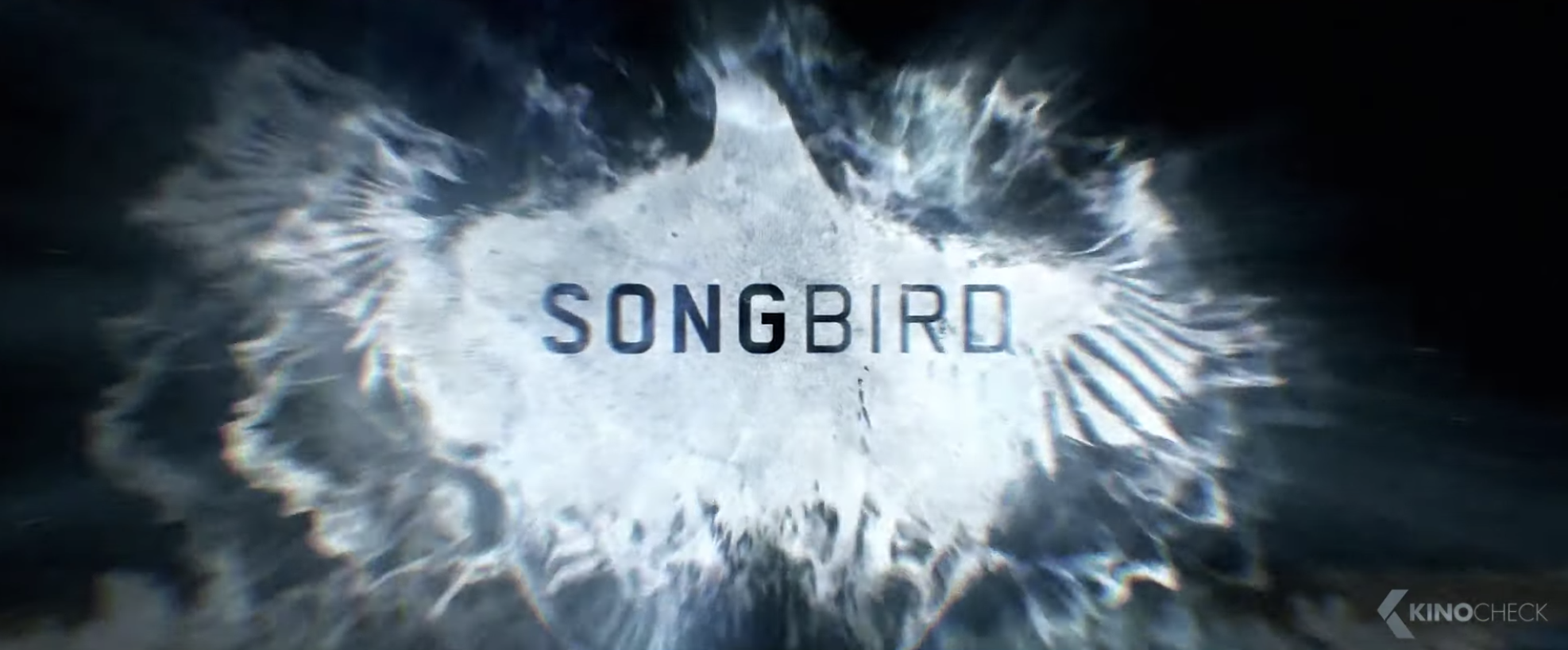 And three: Why is Bradley Whitford starring in this movie the LEAST surprising thing about this movie?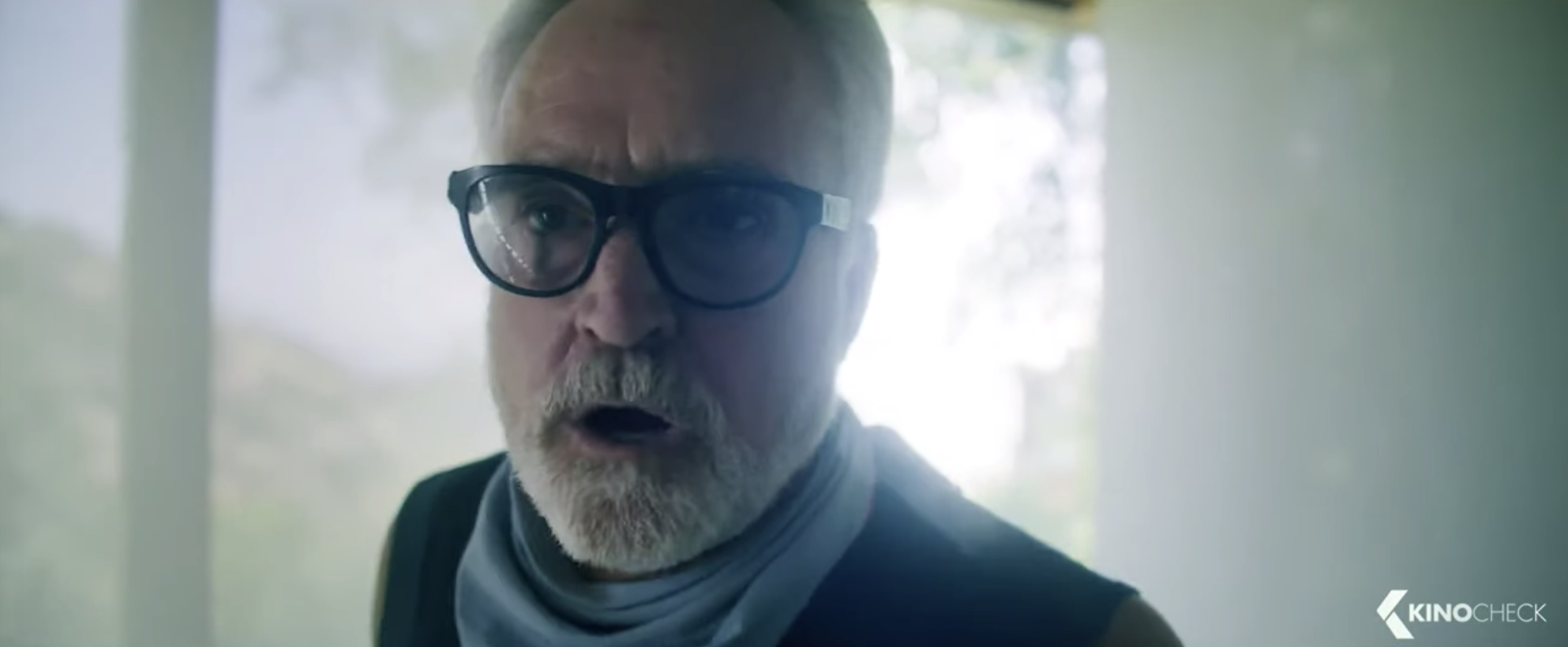 Anyway, that's a movie that's coming out — 2020, man.