1.
Amanda Gorman's reinspired Statue of Liberty look: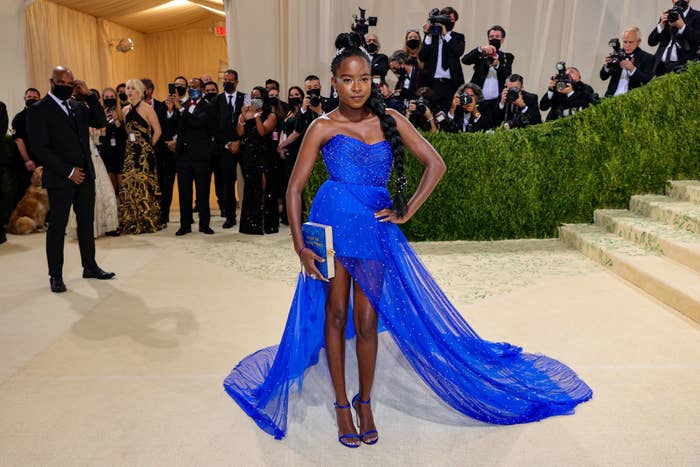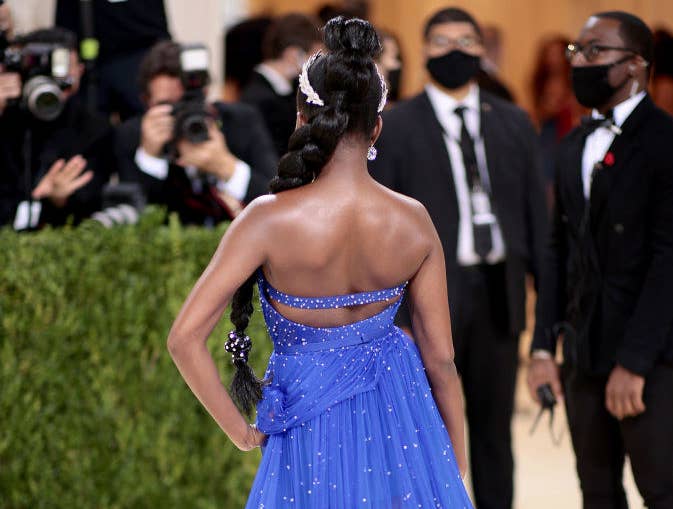 2.
Nicola Peltz's Barbie dress: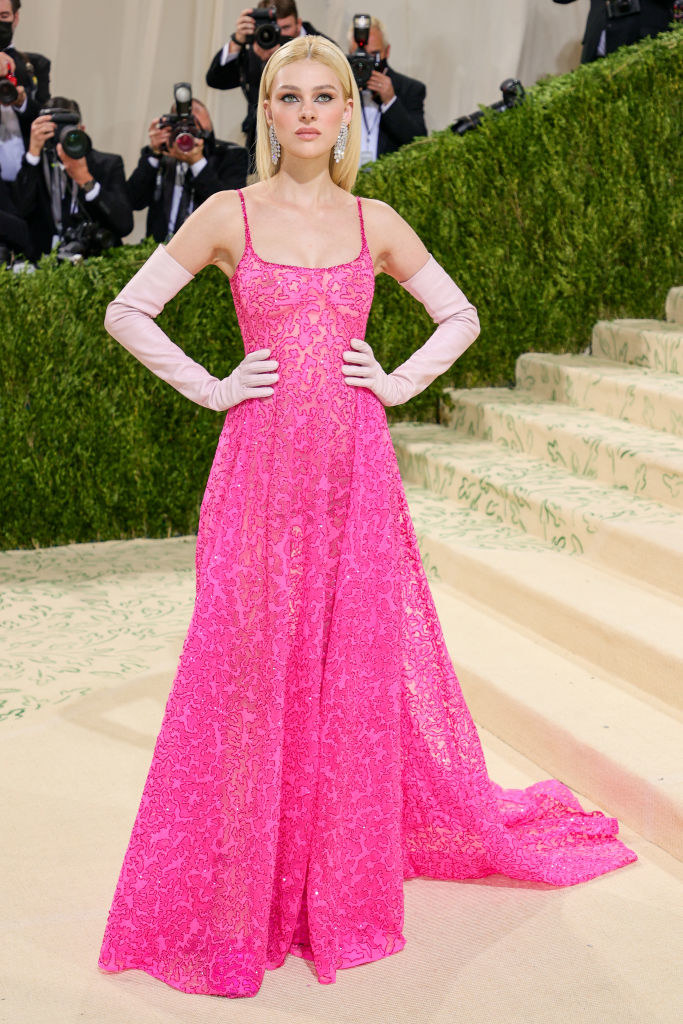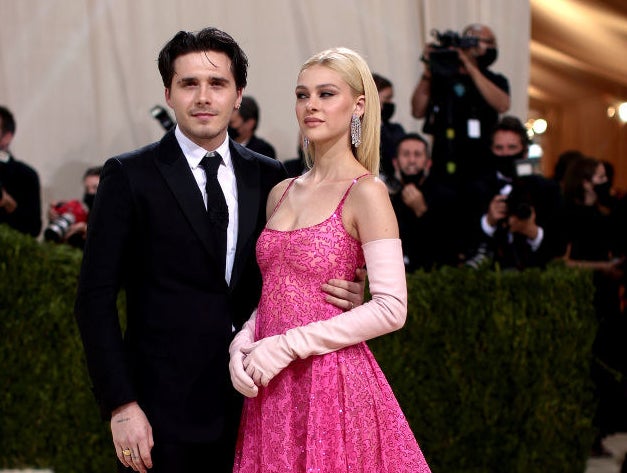 3.
Dan Levy's #Pride ensemble: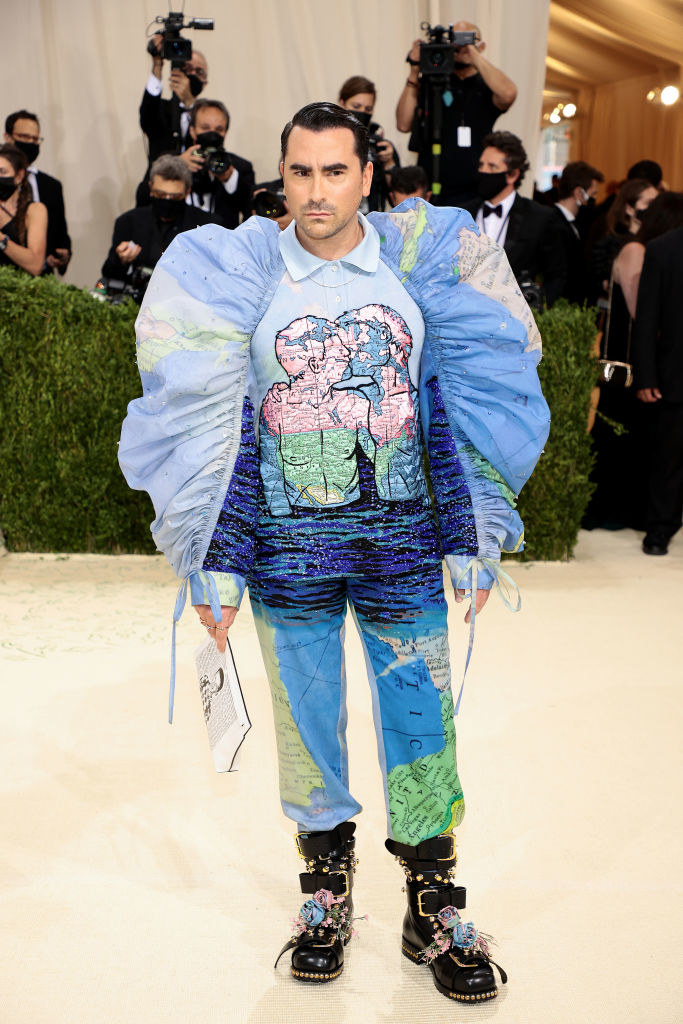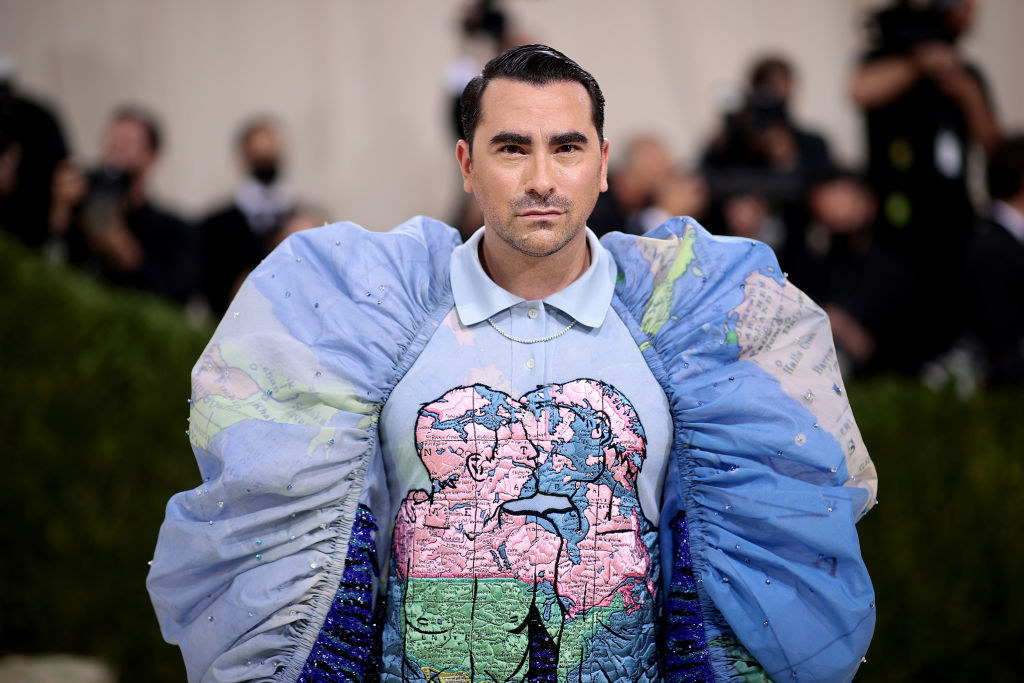 4.
Maisie Williams' Matrix–inspired outfit: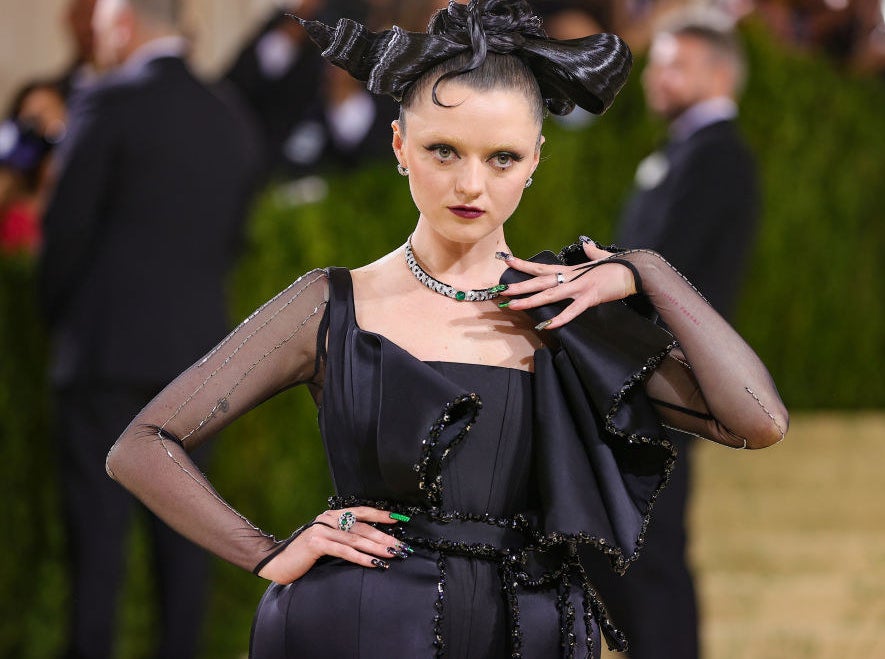 5.
Billie Eilish's Marilyn Monroe–inspired gown: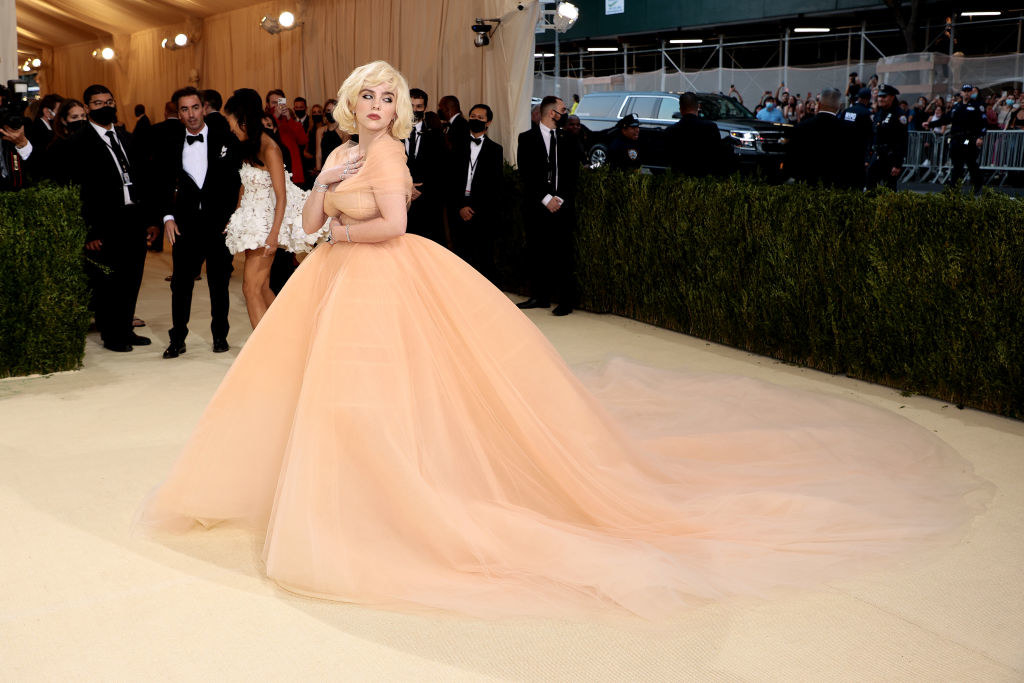 6.
Barbie Ferriera's nod to Old Hollywood: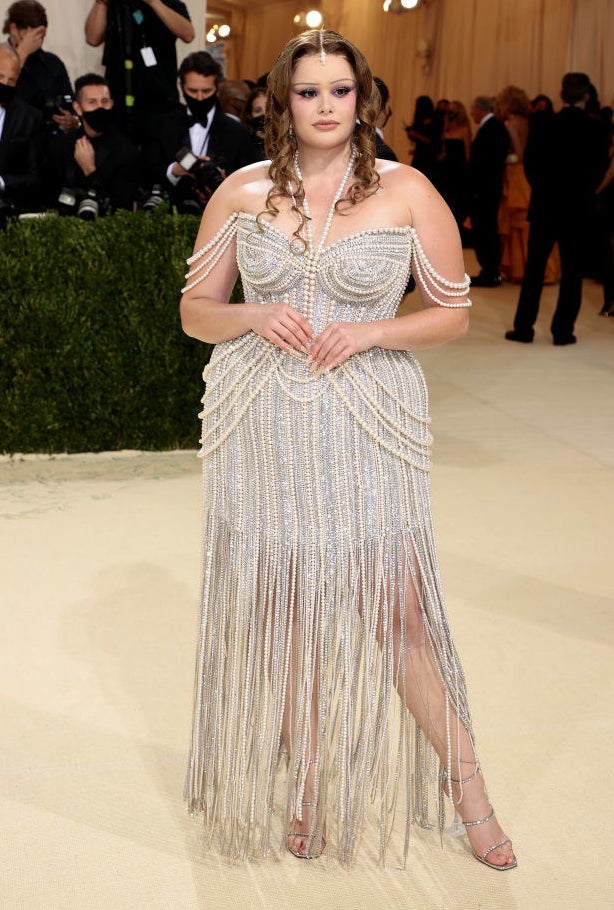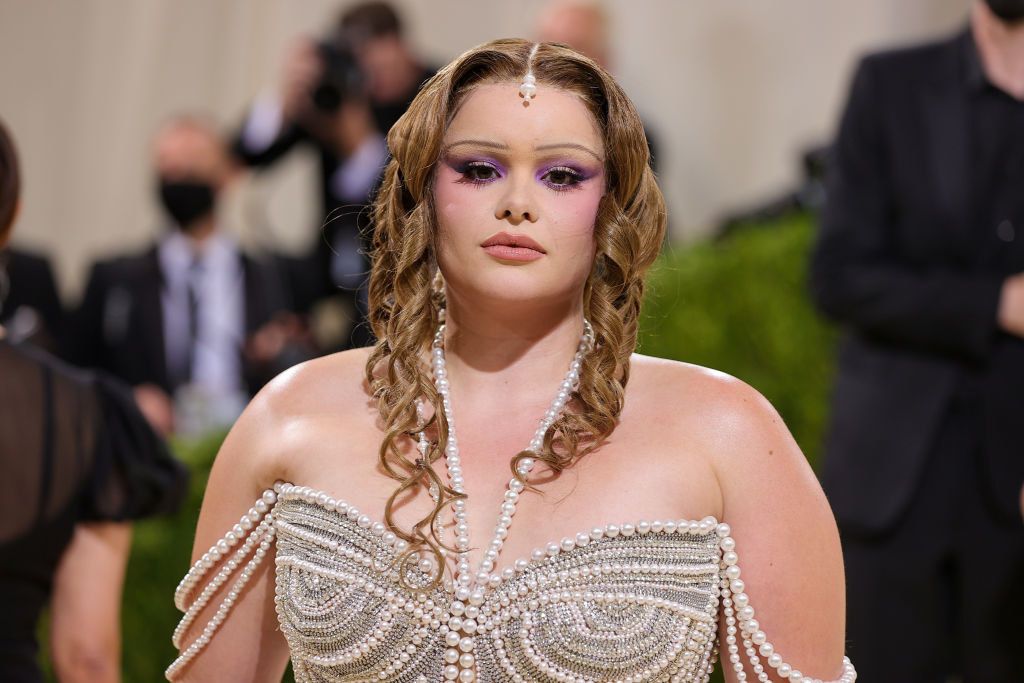 7.
Naomi Osaka's Haitian + Japanese = A Beautiful Melting Pot™ dress: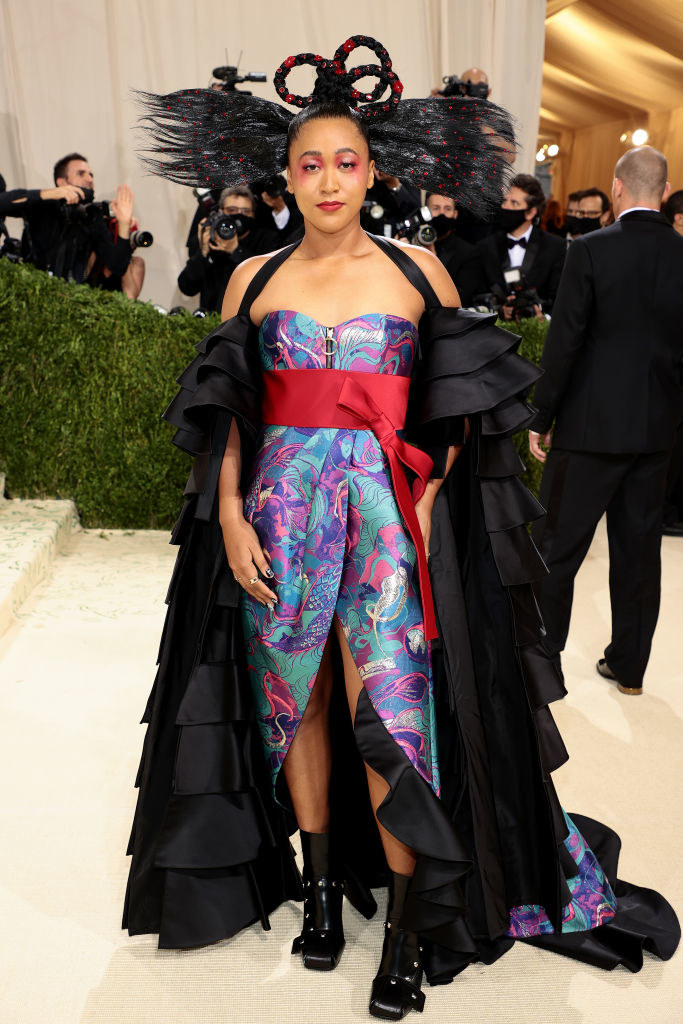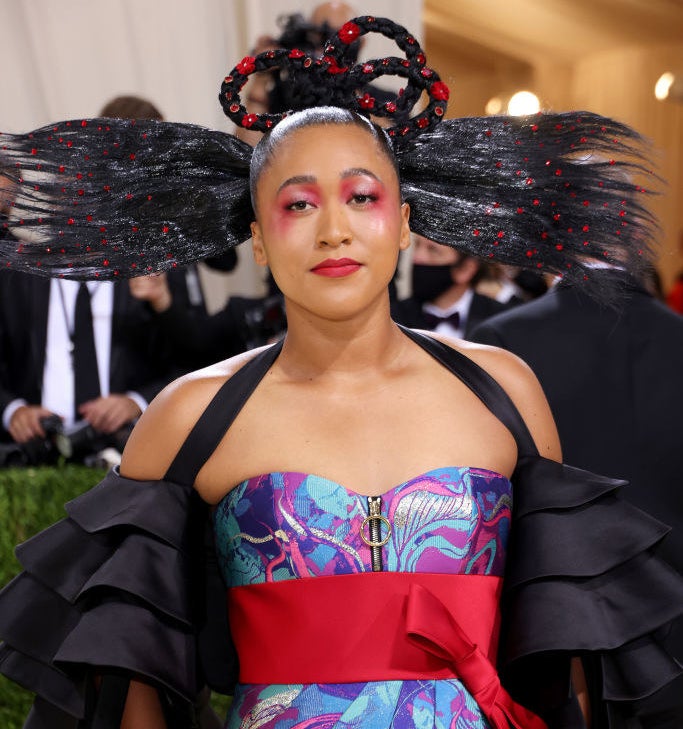 8.
Yara Shahidi's Josephine Baker–inspired gown: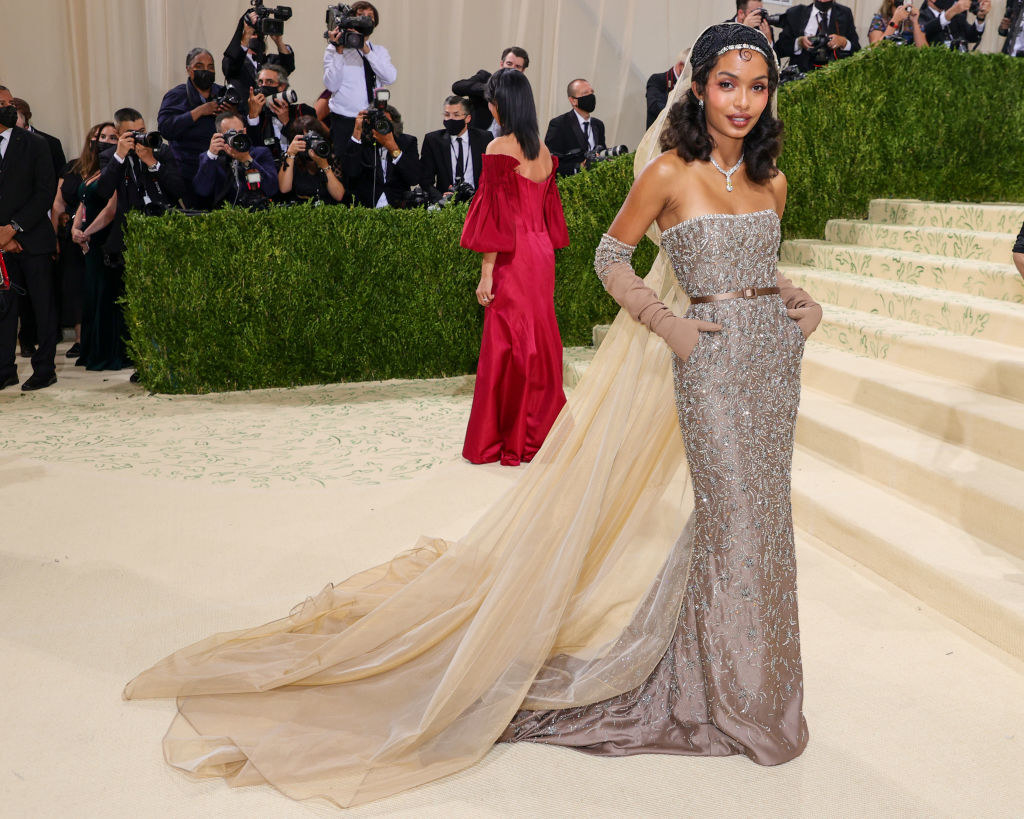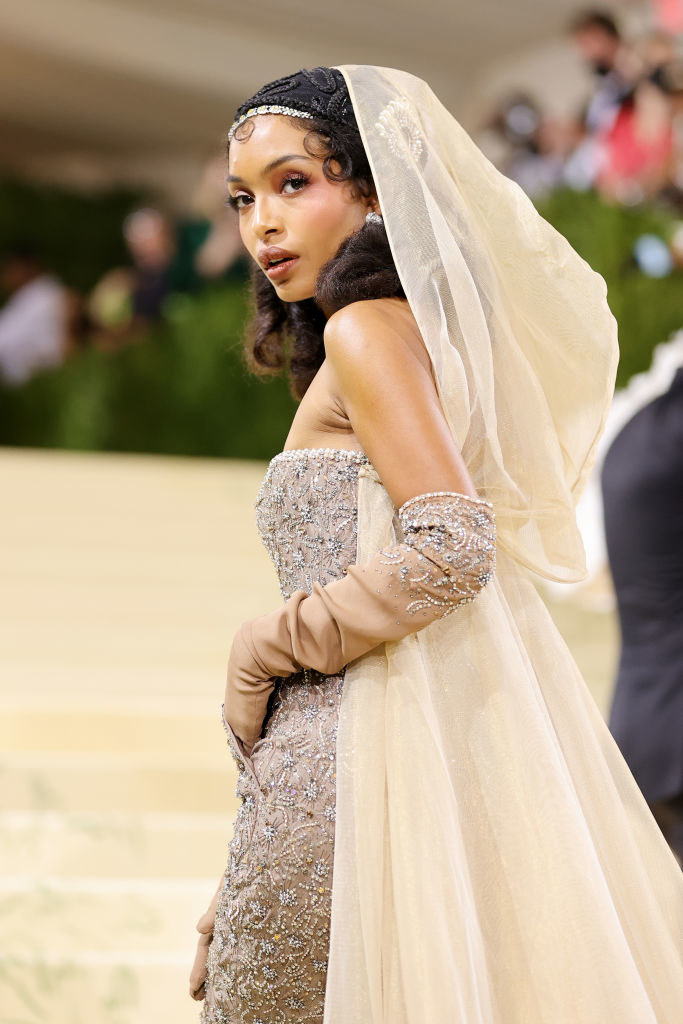 9.
Saweetie's "American Girl" dress that features the African Heritage flag and Filipino flag: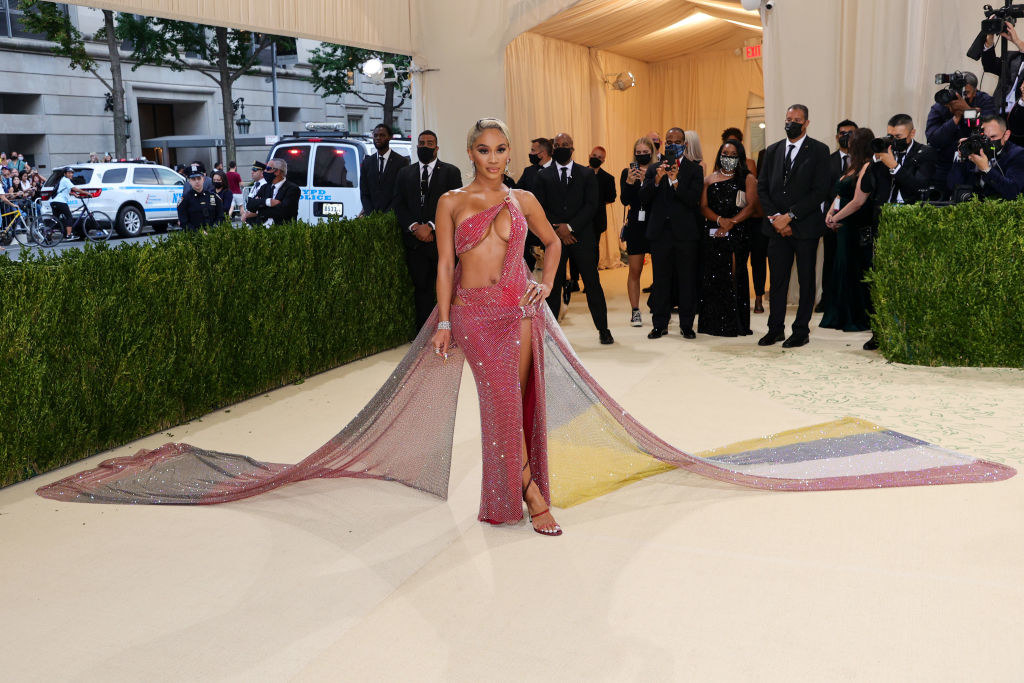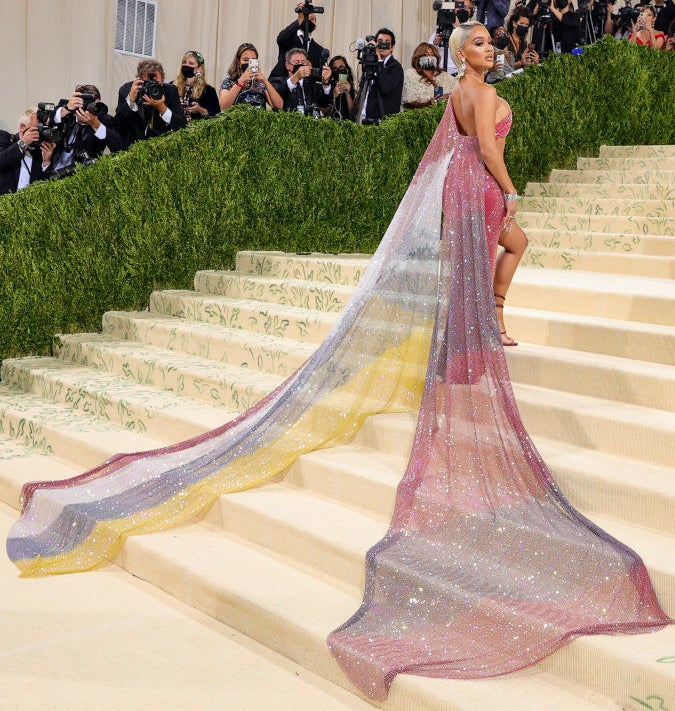 10.
Grimes' Dune–inspired look: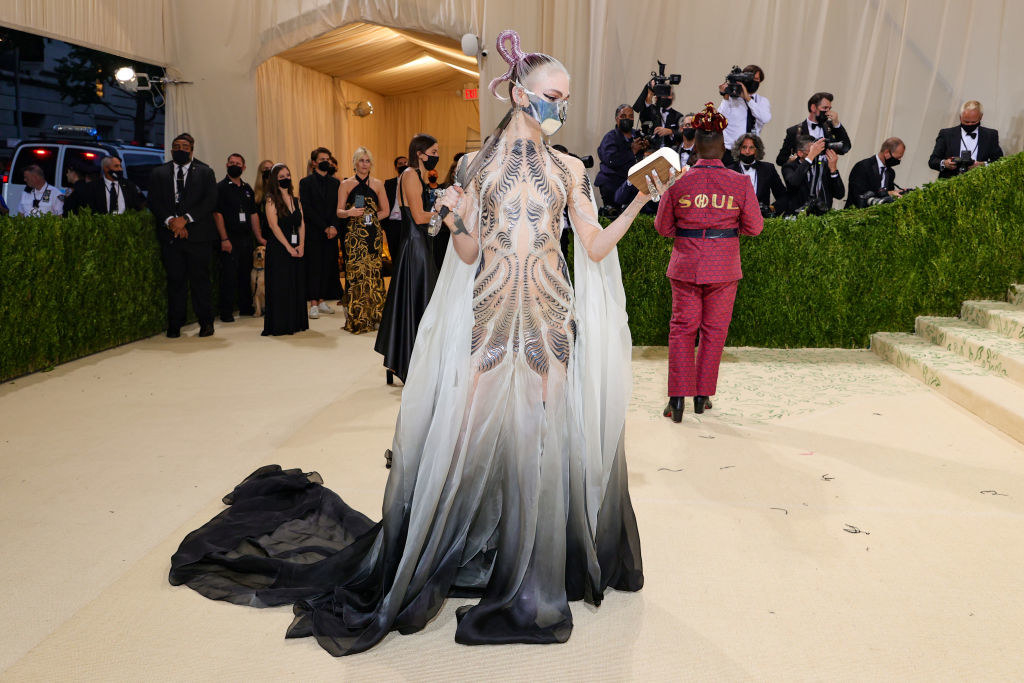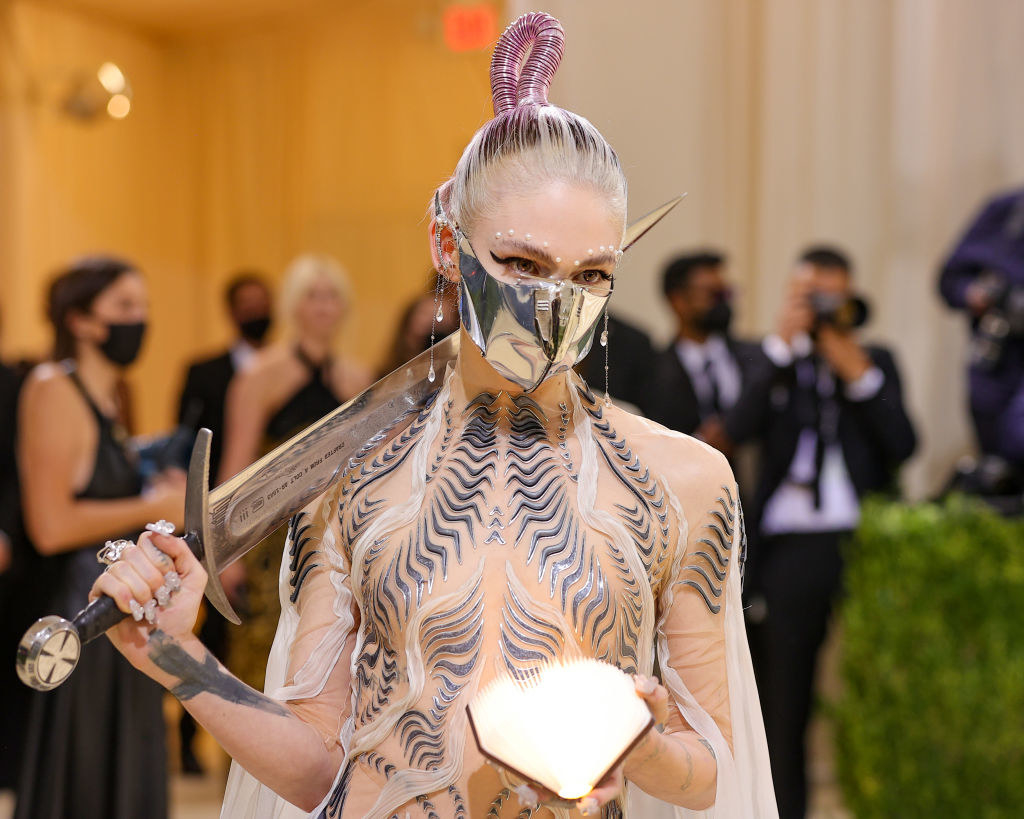 11.
Jennifer Hudson's athleisure-meets-couture gown: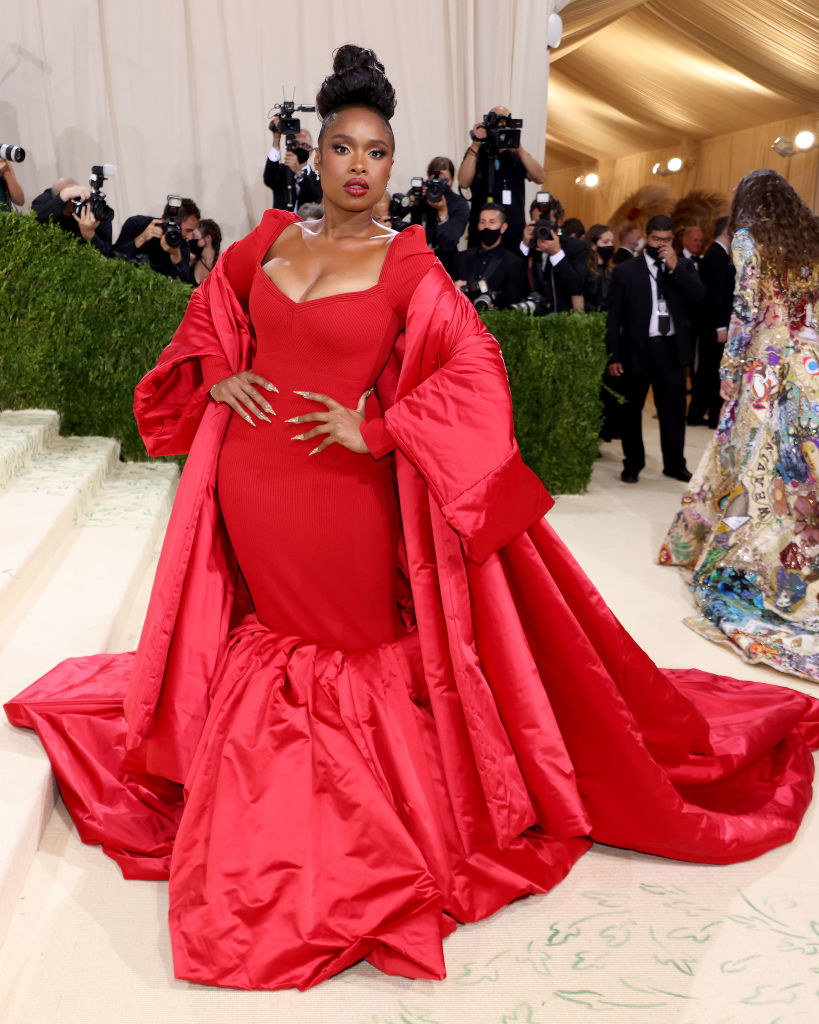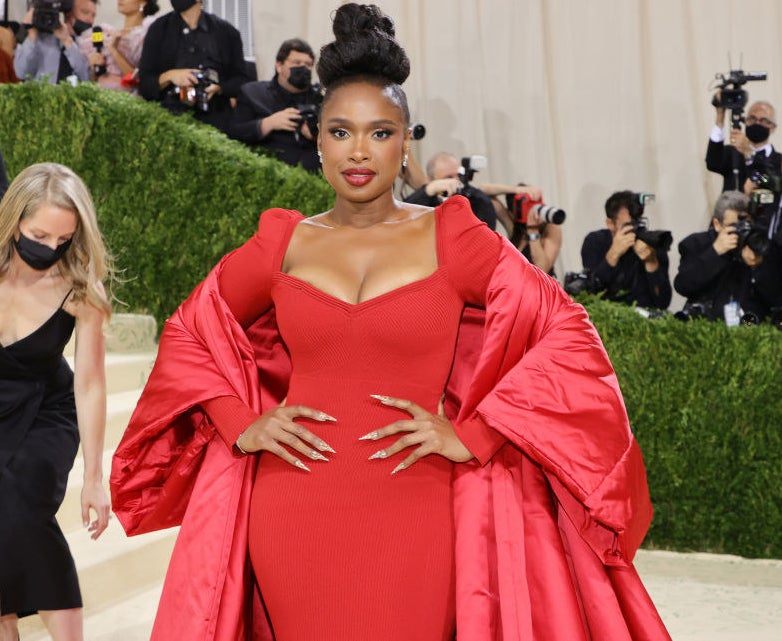 12.
Chance the Rapper's Michael Jordan stadium collection–inspired suit: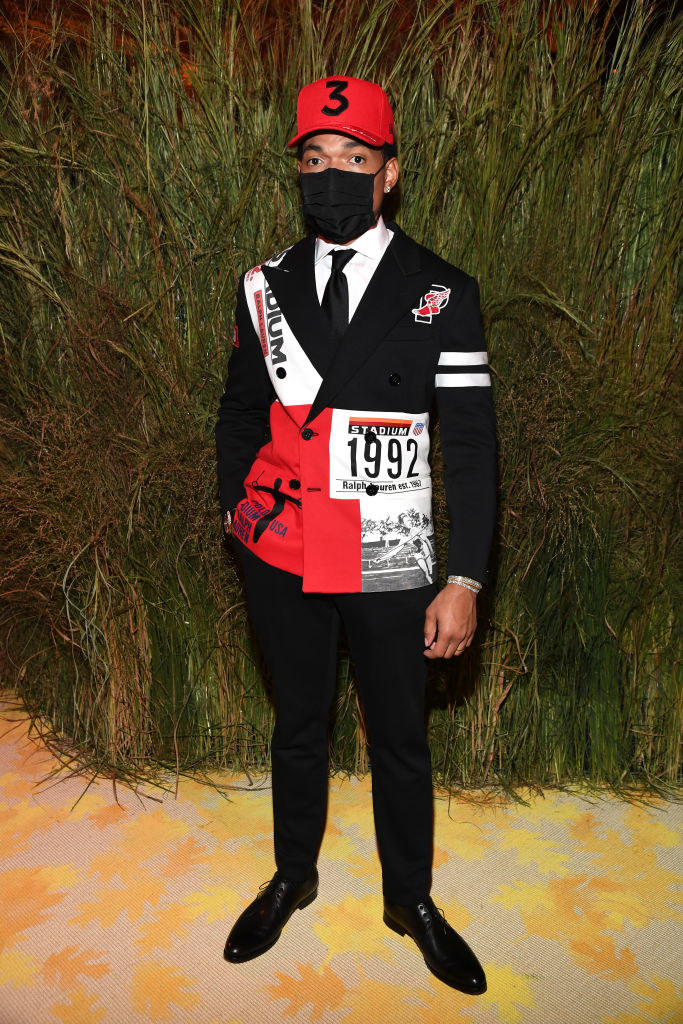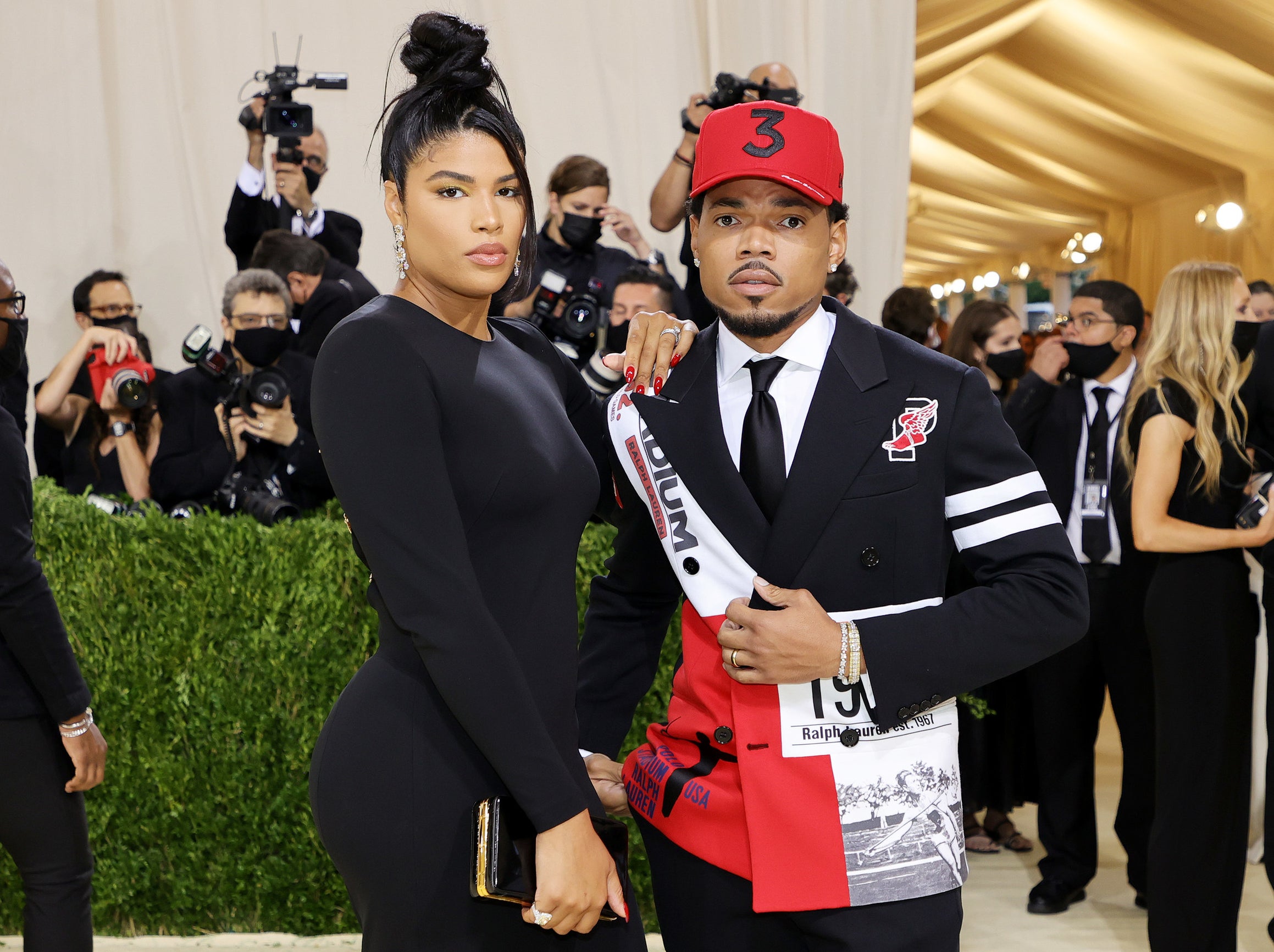 13.
Megan Thee Stallion's take on the 1940s slip dress: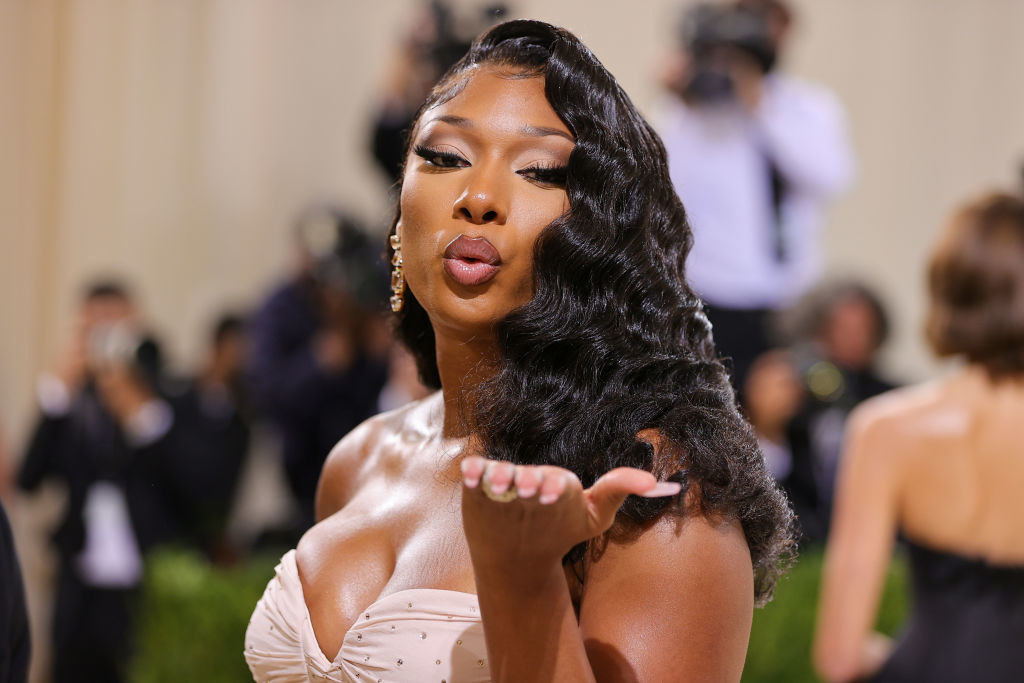 14.
Kim Petras' "horse girl" outfit: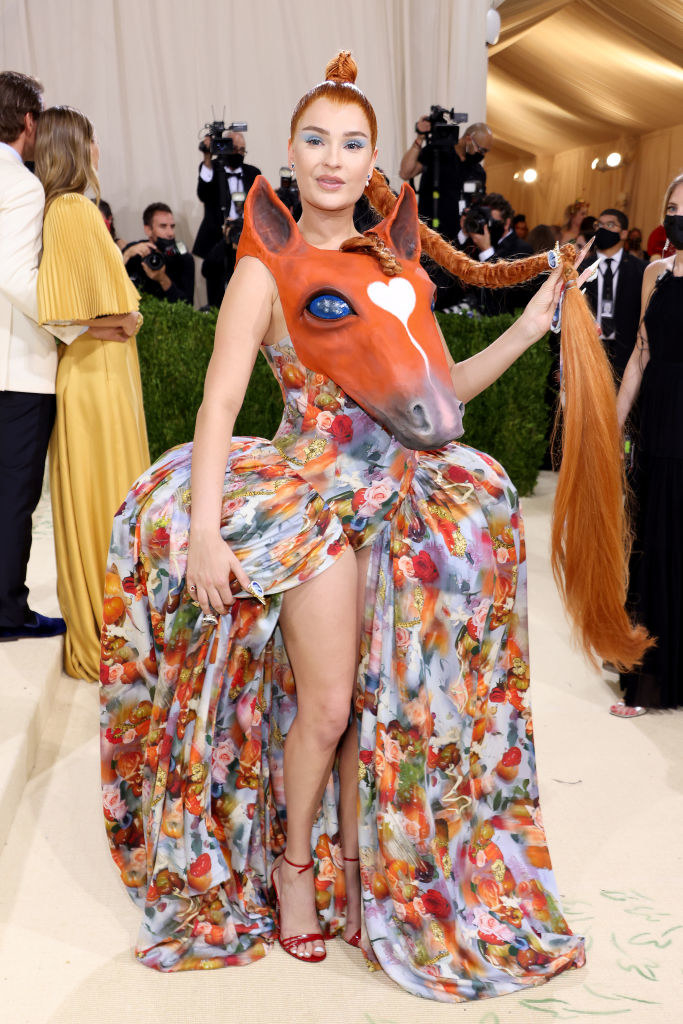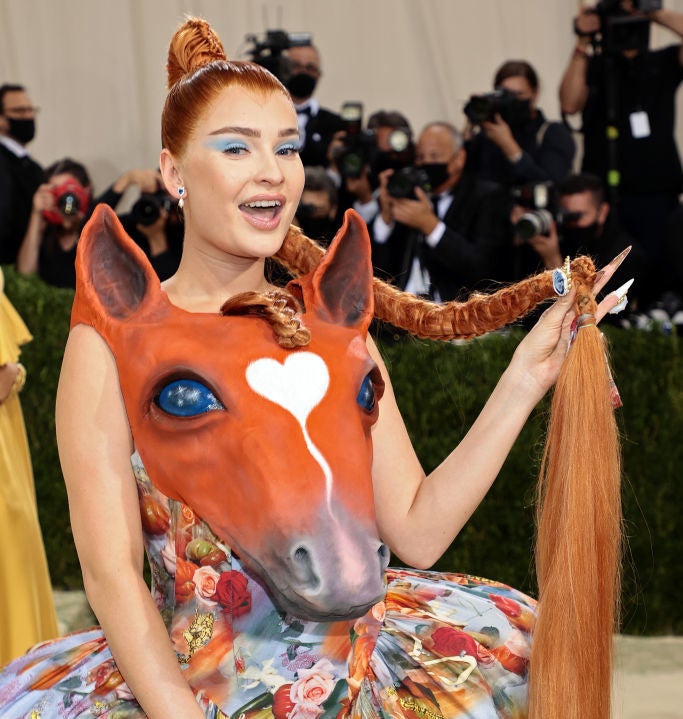 15.
Teyana Taylor's Venus de Milo–inspired look: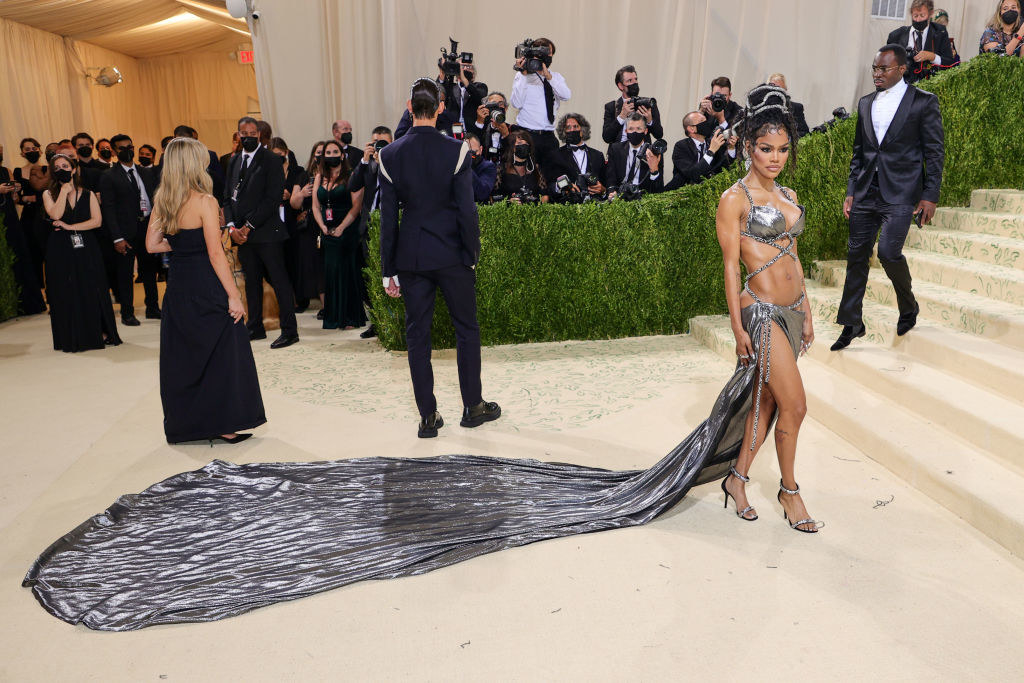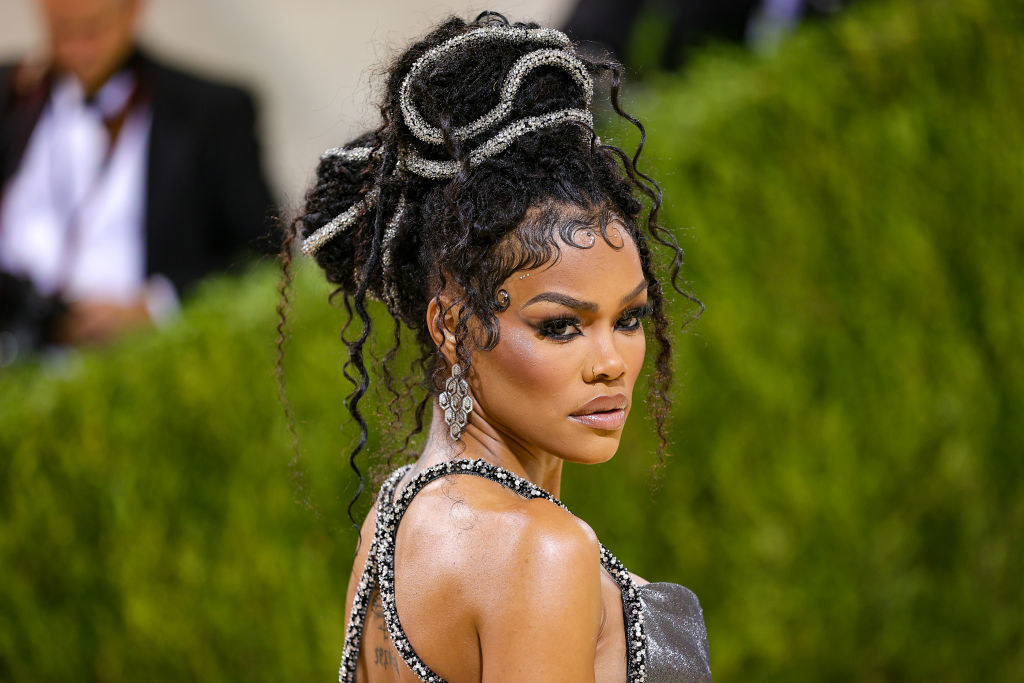 16.
NikkieTutorials' homage to Marsha P. Johnson: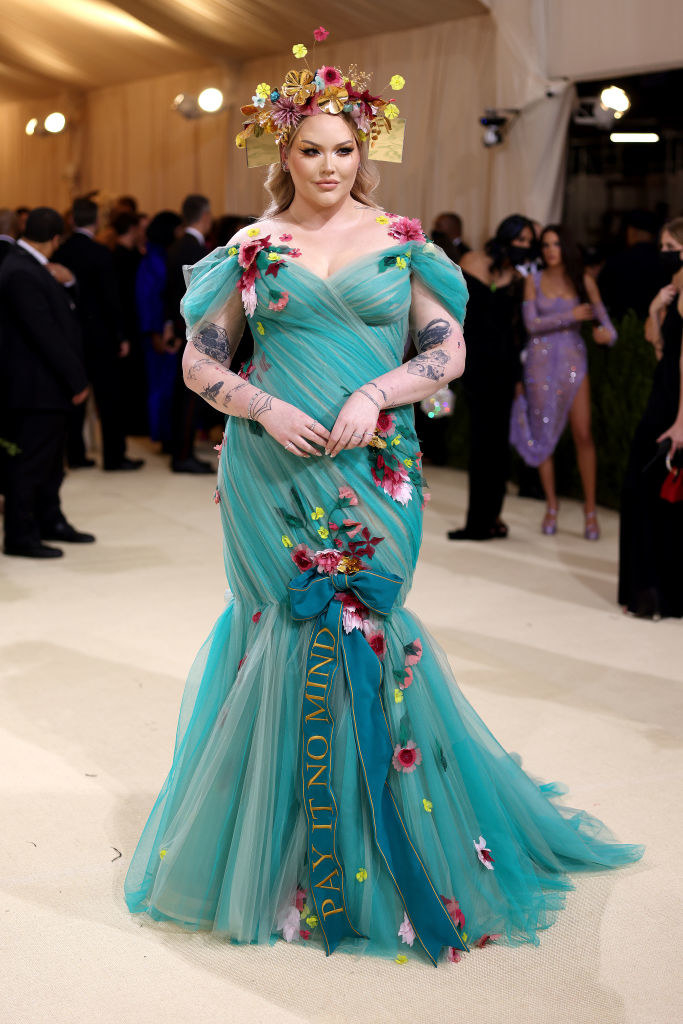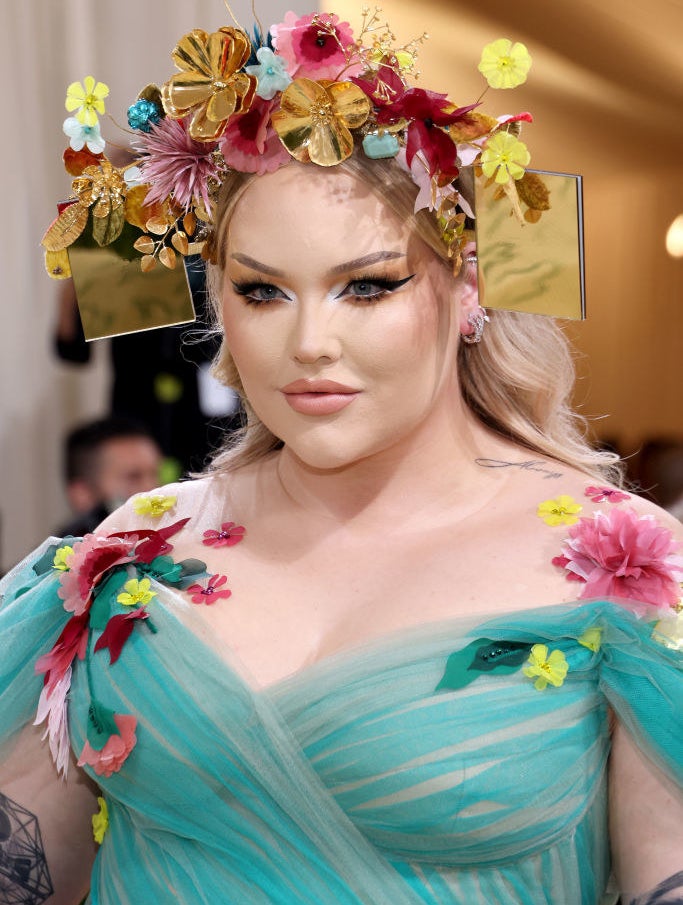 17.
Kendall Jenner's My Fair Lady–inspired dress: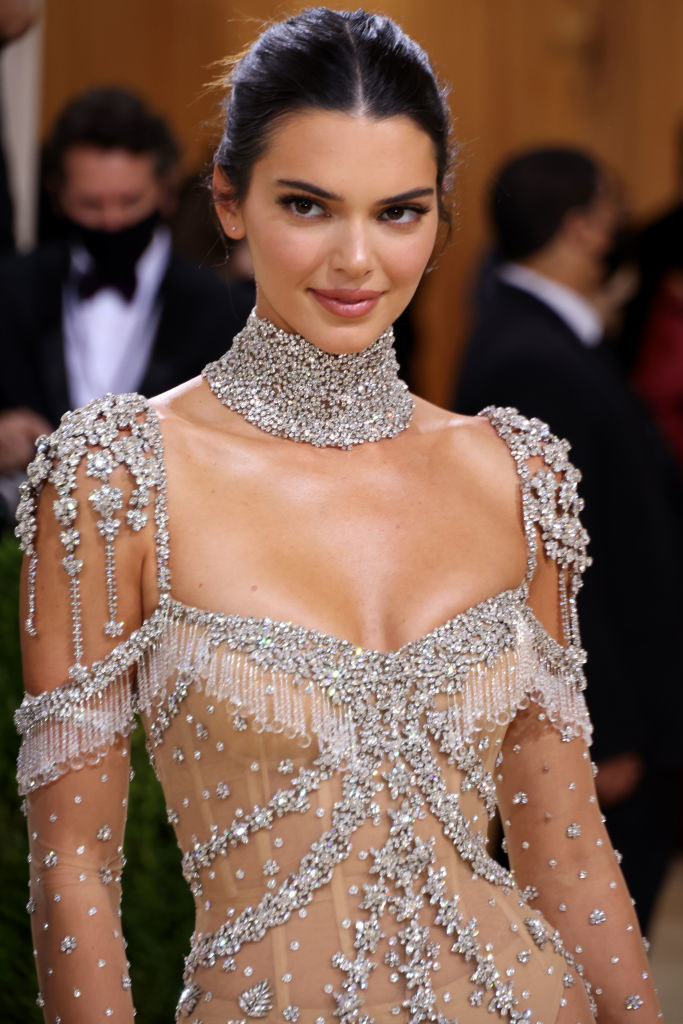 18.
Megan Rapinoe's ~patriotic~ suit: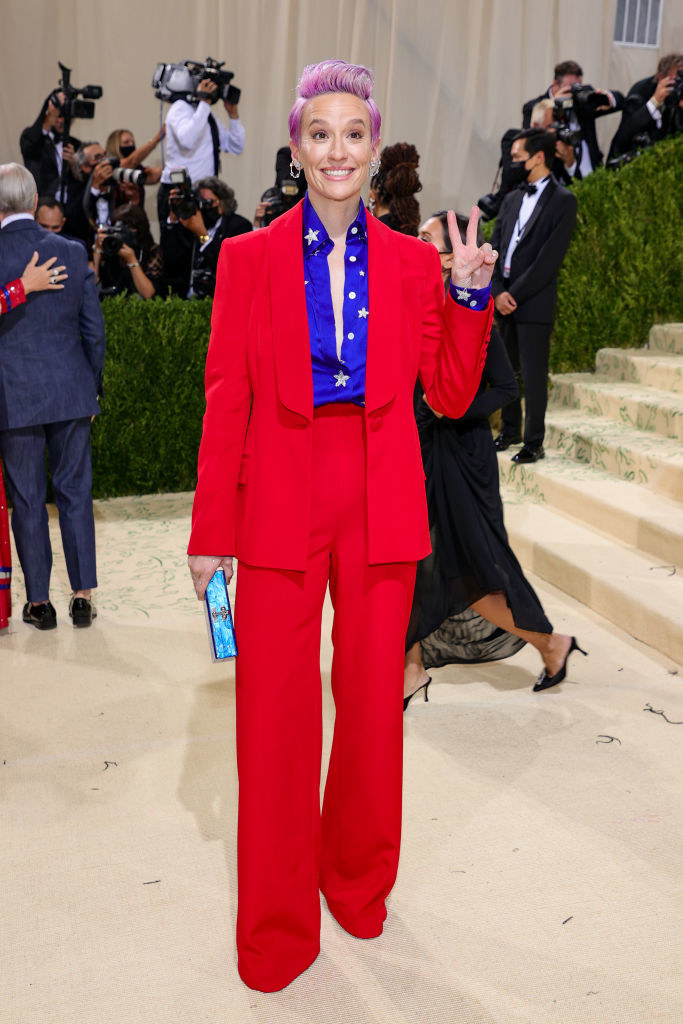 19.
Lupita Nyong'o's head-to-toe denim gown: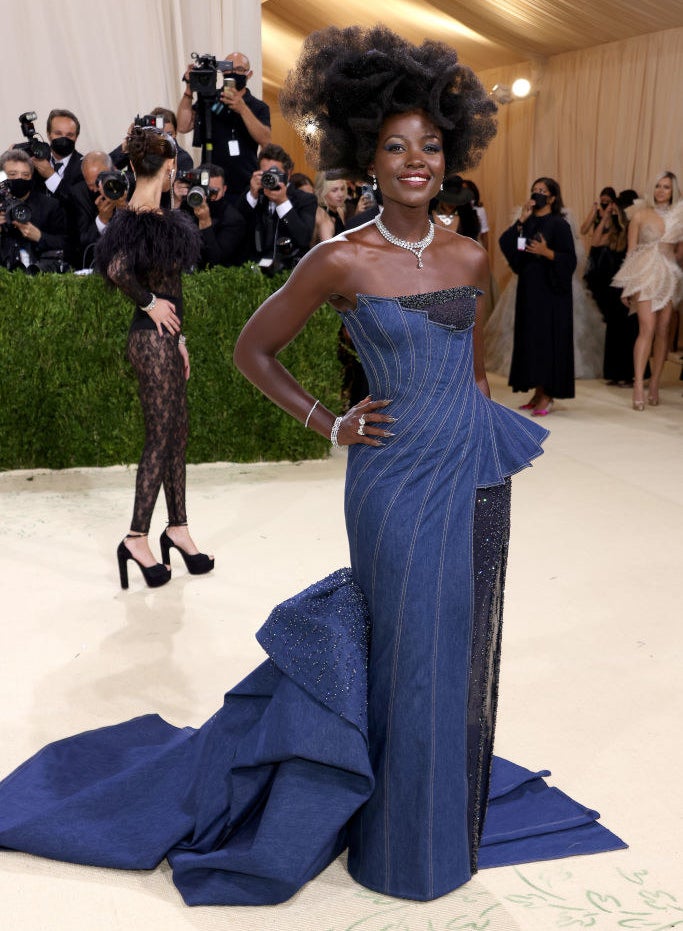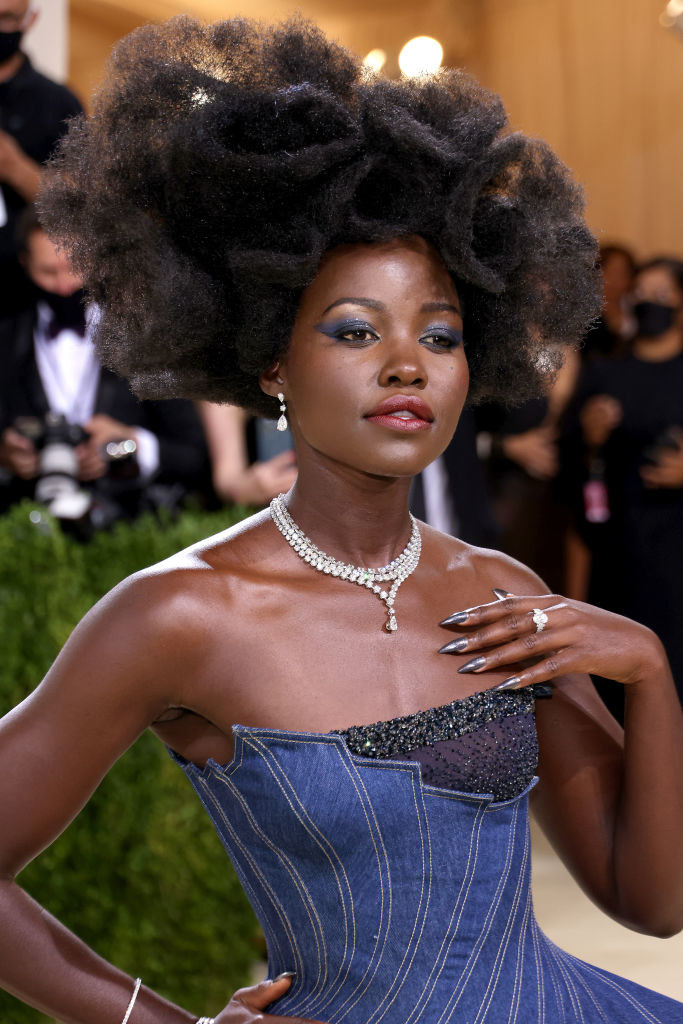 20.
Jennifer Lopez's western-inspired look: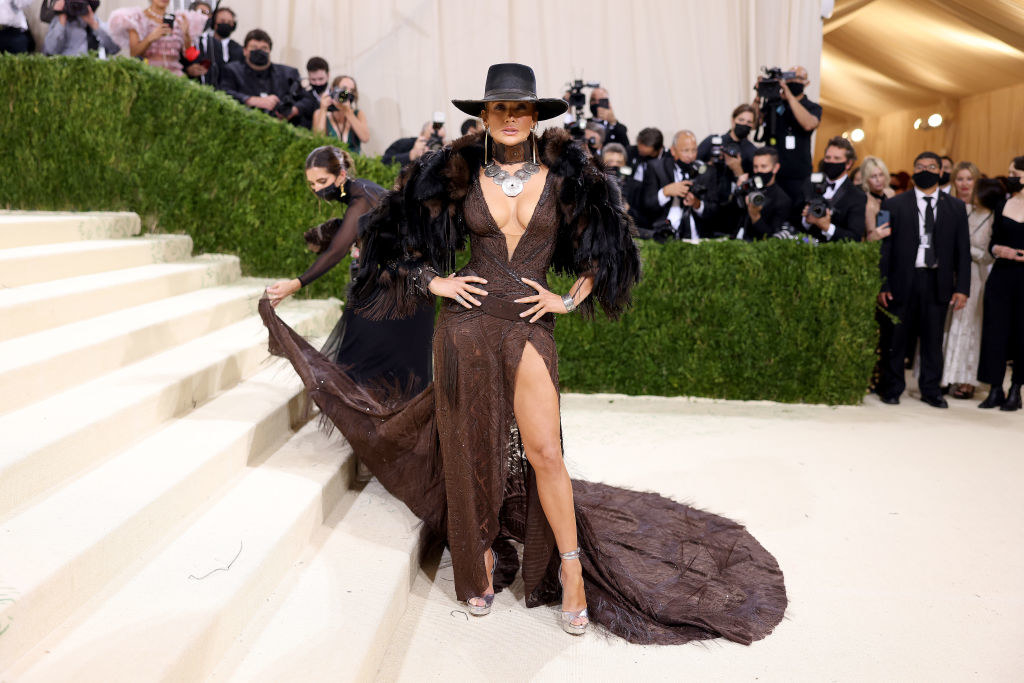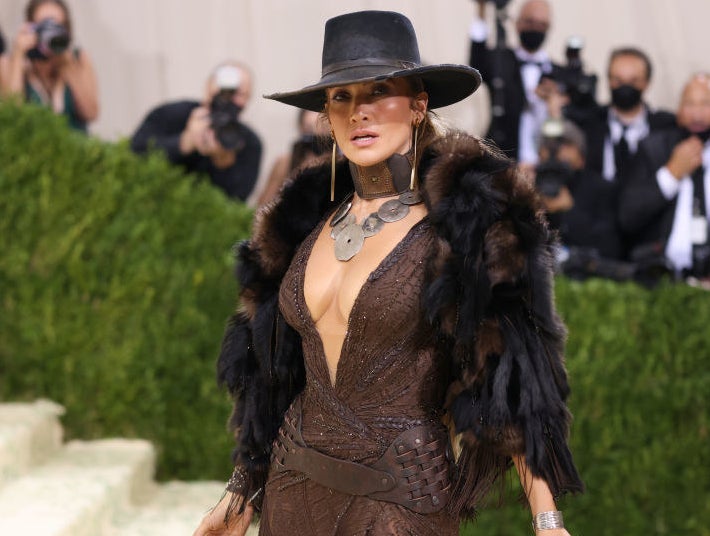 21.
Cara Delevingne's "stick it to the man" two-piece: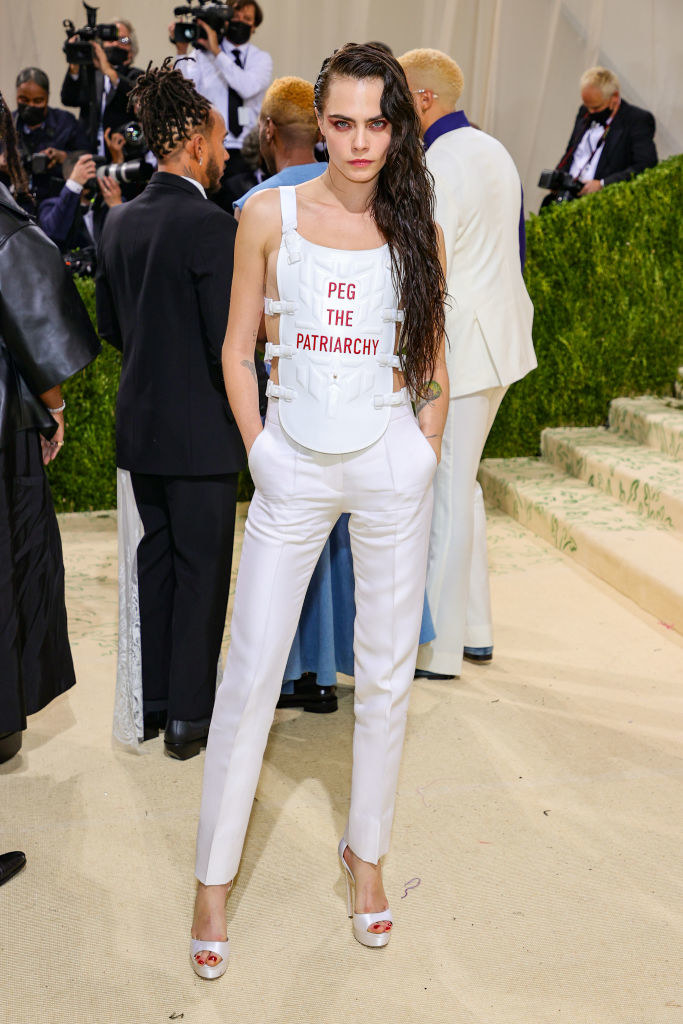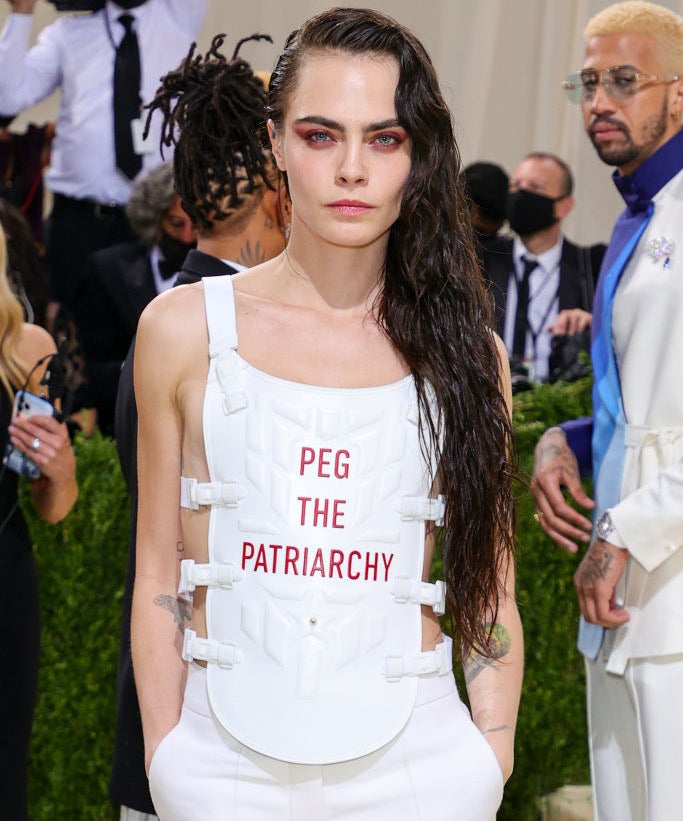 22.
Last, but not least, AOC's political statement: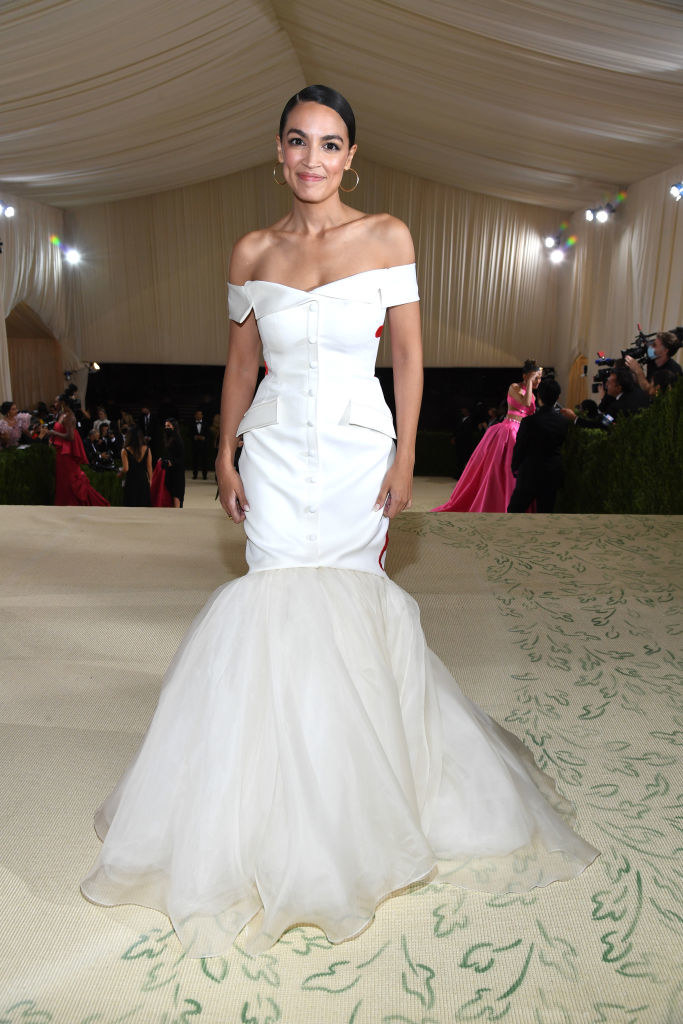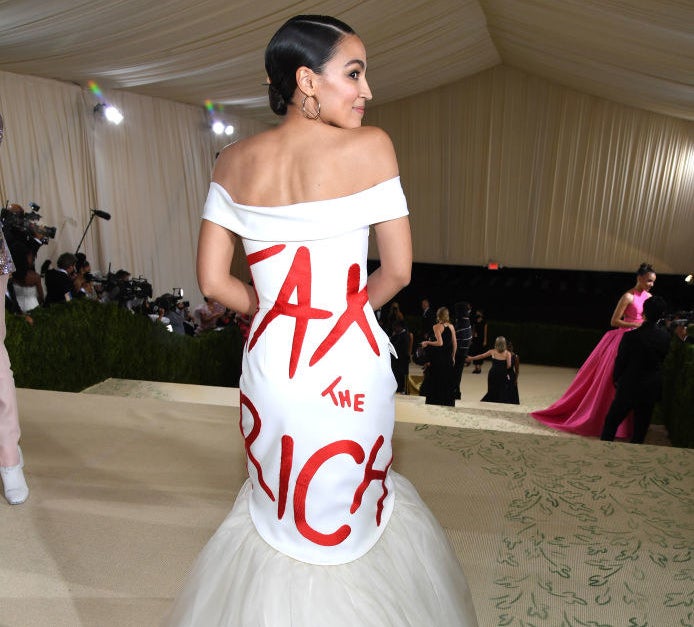 What was your favorite look? Let us know in the comments below!