The film centers on the titular Ma Rainey (Viola Davis), aka "Mother of the Blues," during a sweltering afternoon recording session in Chicago.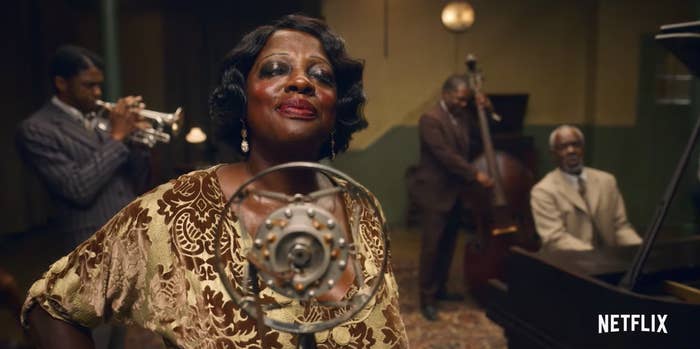 The film also centers around Levee (Chadwick Boseman), an ambitious trumpet player, who, while waiting for Ma to show up for their recording session, strikes up a seemingly innocent conversation with his fellow bandmates that ends up changing the course of all of their lives.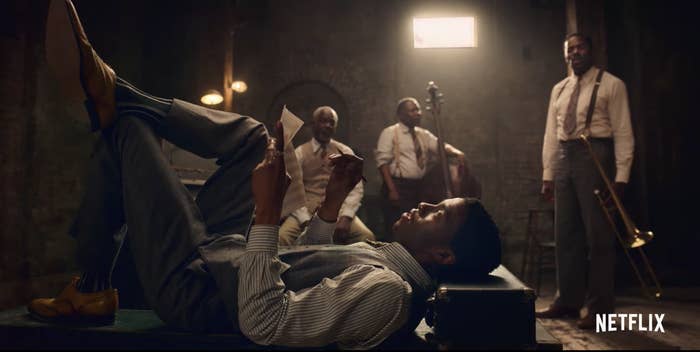 One of the stories shared during that fateful recording session is Levee's interest in Ma's girlfriend, Dussie Mae (Taylour Paige).
Another story shared is Levee's desire to be a songwriter, but being stopped by Sturdyvant (Ma's white music producer) — who just so happens to take Levee's "not right songs off of [Levee's] hands for him."
This film is on a lot of people's radars not ONLY because of the cast — which includes living black icons Colman Domingo, Glynn Turman, and Michael Potts — but also because it's the last film that Chadwick Boseman completed before his death.
I'll let the work speak for itself.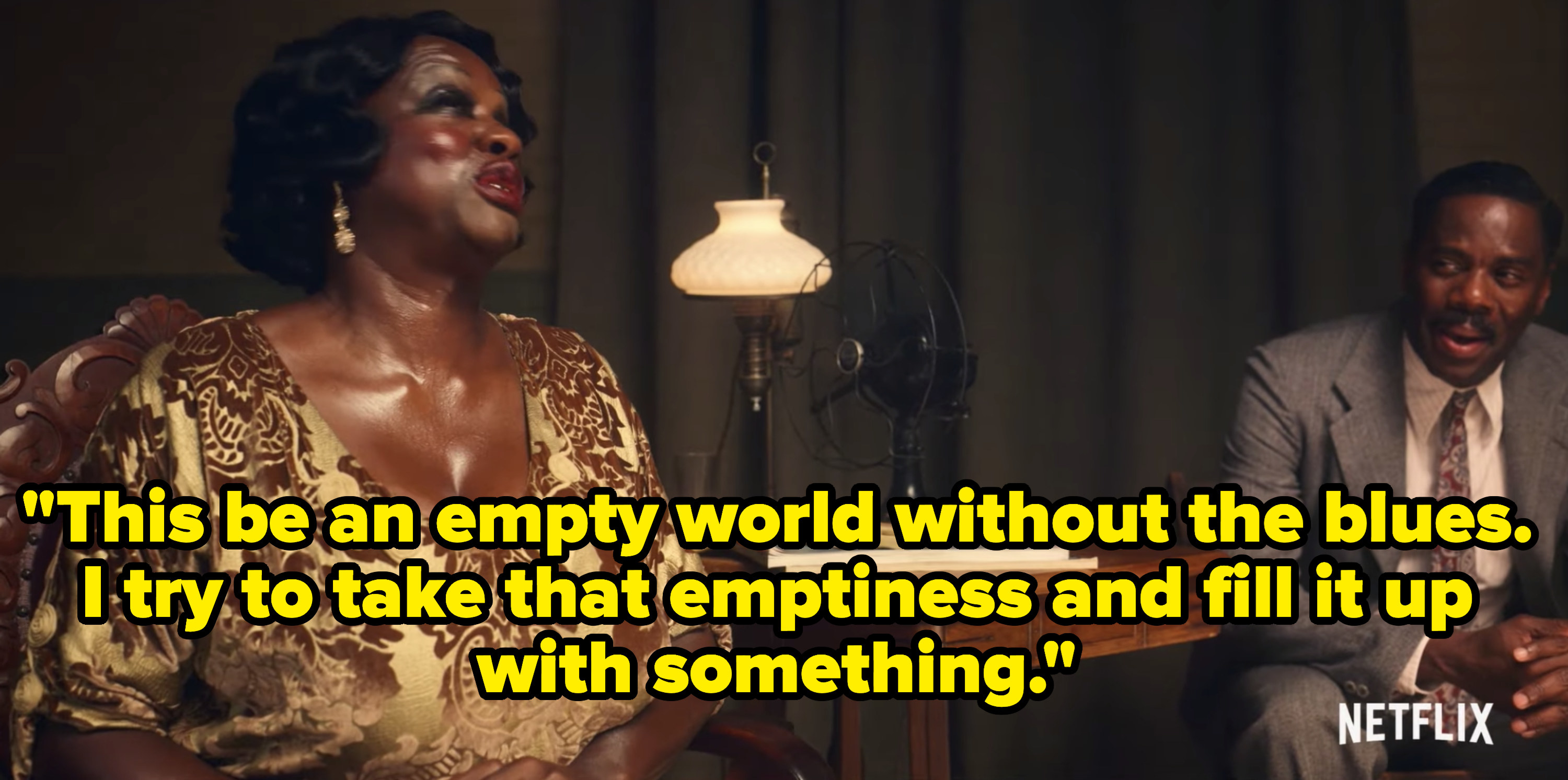 Be sure to catch Viola Davis and Chadwick Boseman in Ma Rainey's Black Bottom, in limited theaters in November and streaming on Netflix on Dec. 18.