The "Let It Snow" Trailer Finally Dropped And It's Honestly So Good
'Tis the season!
Fans of romance! Fans of Christmas! Fans of Christmas-themed romances! Today is our day because Netflix finally dropped its trailer for Let It Snow.
The film — which is based off the hit novel by YA icons Lauren Myracle, Maureen Johnson, and John Green — follows a group of teens on Christmas Eve after a snowstorm hits their tiny town.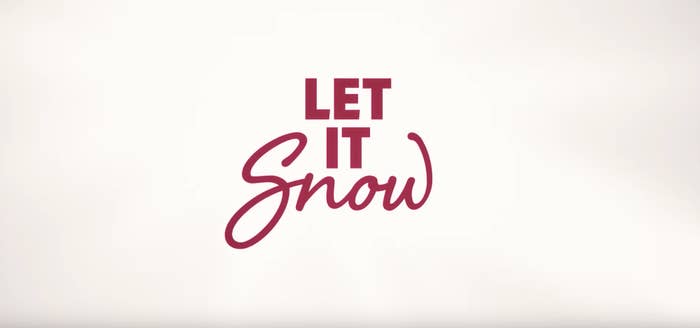 The trailer doesn't give ~much~ away, but here's was what I was able to piece together!
Tobin (Mitchell Hope) has a crush on his childhood friend, Angie/Duke (Kiernan Shipka), but doesn't know how to tell her. Things get even MORE complicated when Tobin is convinced that Duke has feelings for another guy.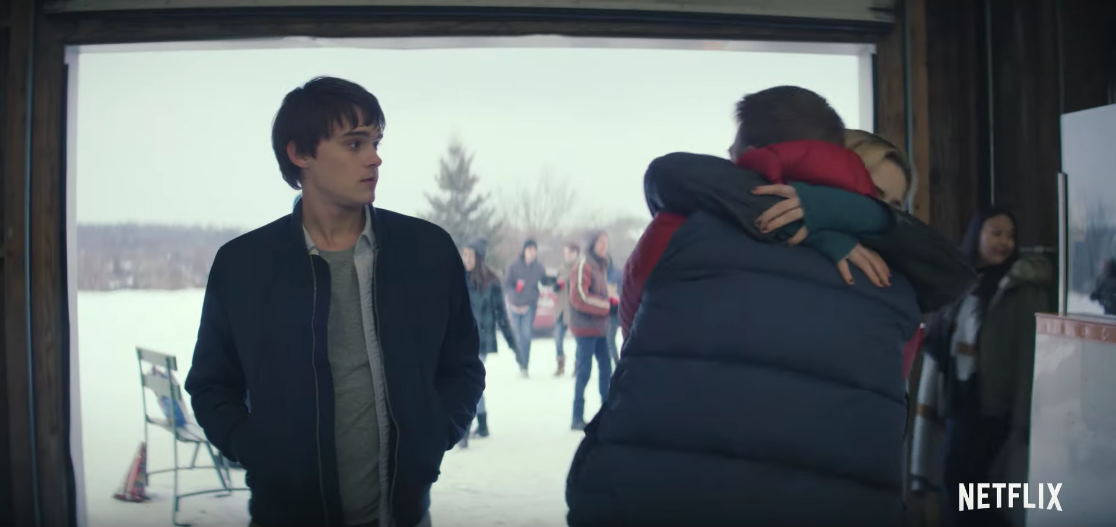 Stuart (Shameik Moore) and Jubilee (Isabela Moner) appear to be new ~friends~ — fingers crossed they become more than that — who spend the day together after the snowstorm doesn't leave much else for them to do.
Dorrie (Liv Hewson) is trying to convince her BFF Addie (Odeya Rush) that her boyfriend is not going to break up with her. Why Addie thinks that? Gotta watch the movie to find out!
Also, Dorrie had a thing with a girl that she wants to rekindle, but isn't sure if the girl wants to rekindle back!
I already know this is gonna be great. We got all this PLUS some DOPE. TEEN. CONTENT™.
We got a selfie with a pig!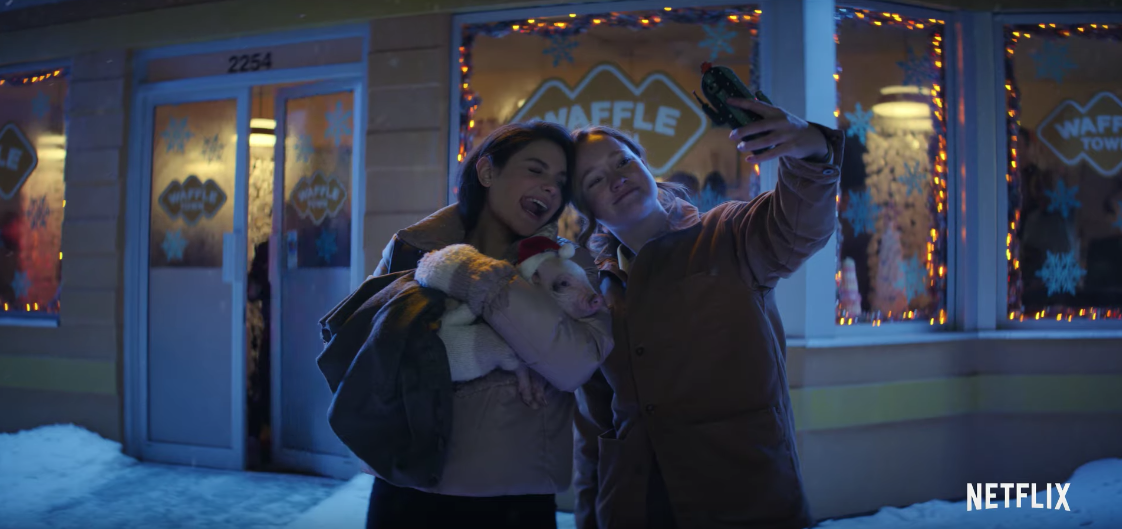 We got some sick dance moves!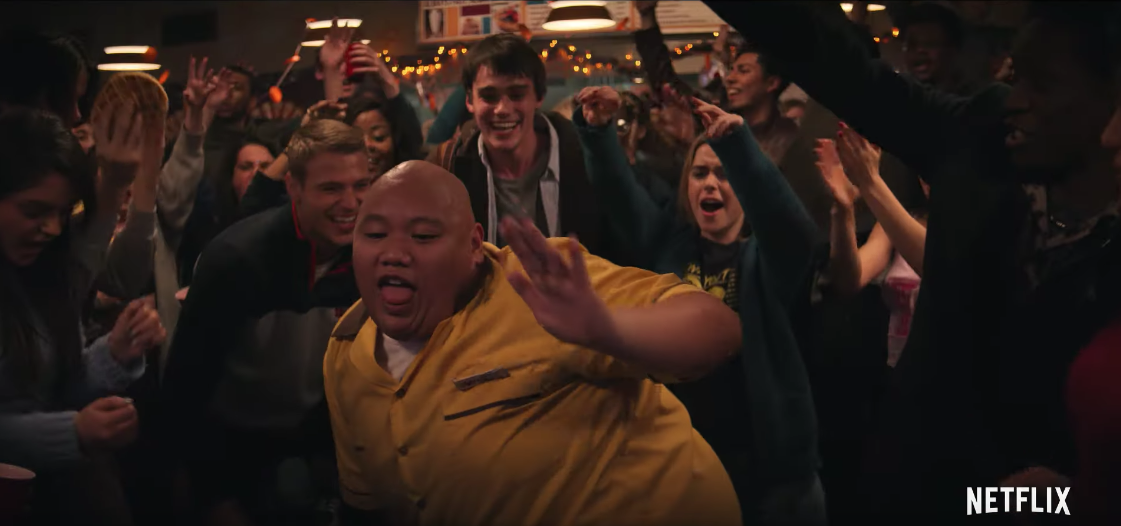 And, we got a girl getting milkshake'd!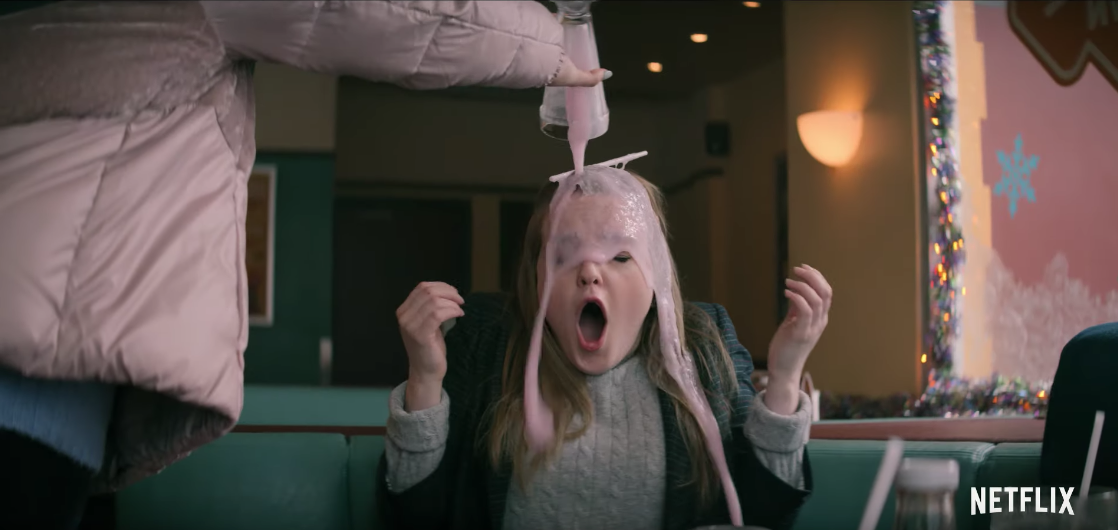 So yeah. Be sure to catch Let It Snow on Netflix on Nov. 8. I already know this is going to be my new favorite holiday movie.