Kardashian-Jenner fan or not, most people are generally curious about the lives of this clan.
Well, yesterday Kylie uploaded a video to her channel called "Kylie Jenner: A Day in the Life," and my nosy ass just HAD to watch.
SO LET'S DIVE INTO A DAY IN THE LIFE OF KYLIE:
8 a.m.: The vlog starts.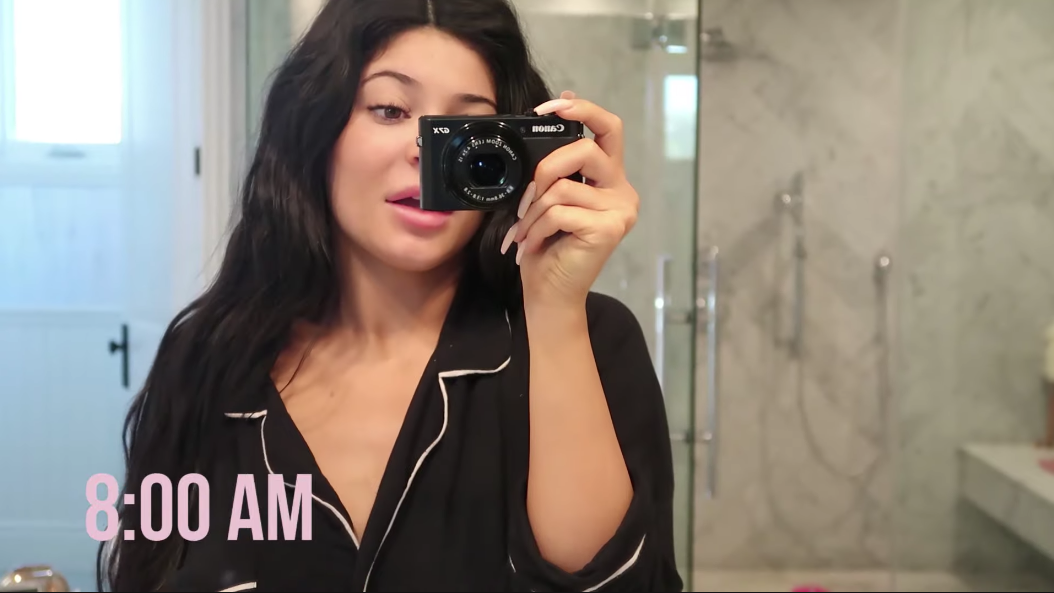 8:20 a.m.: Kylie showers, brushes her teeth, and checks her grexts.
9 a.m.: Kylie wakes up Stormi in the middle of "glam" and picks out her outfit for the day.
10:15 a.m.: Glam is now complete and it's time for Kylie to pick out her OOTD and COOD (outfit and car).
10:30: Kylie arrives at her offices and meets Kendall to discuss their collab. She also has a private, off-camera meeting with Kris.
11:30 a.m.: The Kendall collab meeting!
12:30 p.m.: Kylie Cosmetics meeting!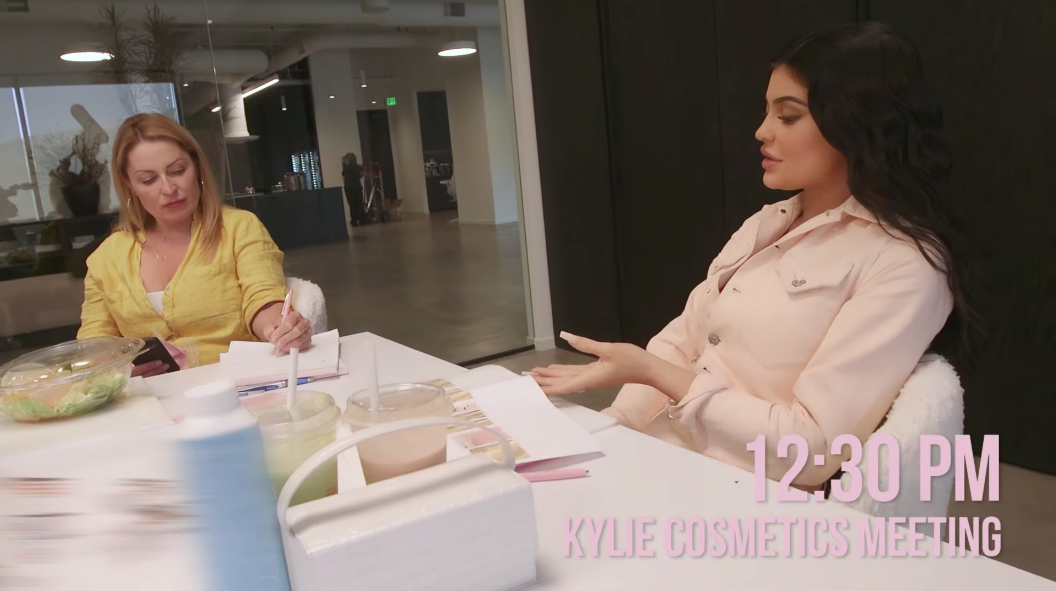 1:30 p.m.: Stormi arrives at the office and Kylie takes a lil' mommy break.
2 p.m.: Kylie Skin meeting!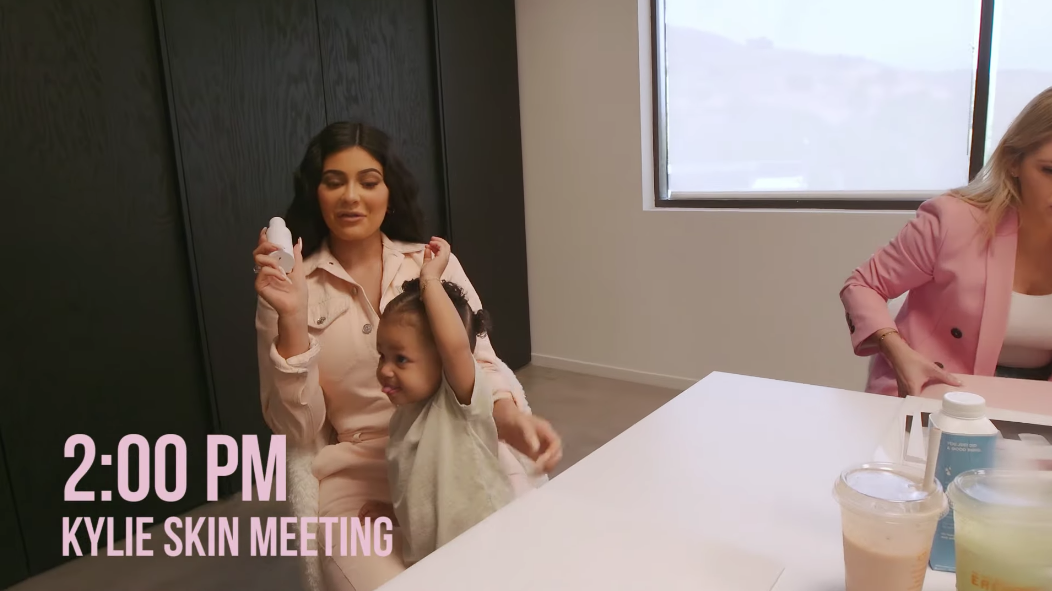 3 p.m.: SNACK TIME! Also, glam time for a ~photo shoot~.
5:15 p.m.: Photo shoot.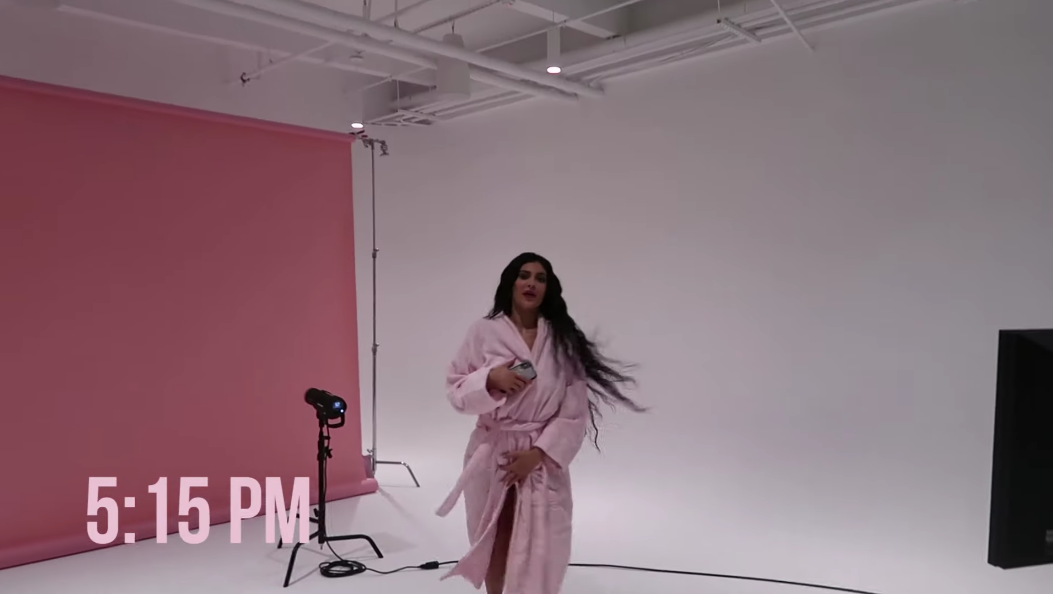 6:15 p.m.: The workday is OVER and it's time for the real fun to begin.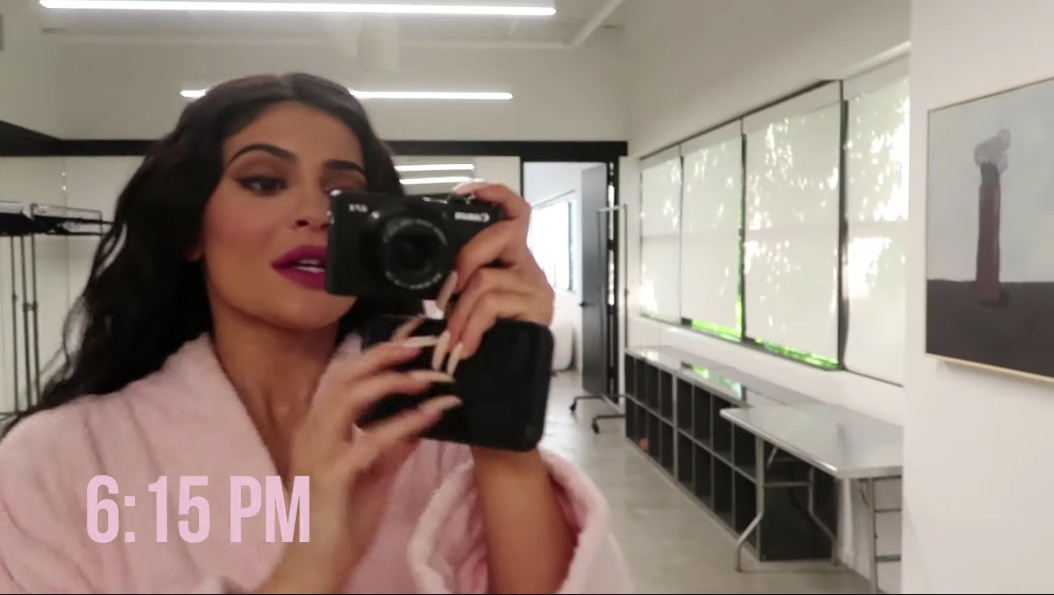 7 p.m.: Kylie gets ready — with snack in hand — to head into the city for her friend's surprise birthday dinner.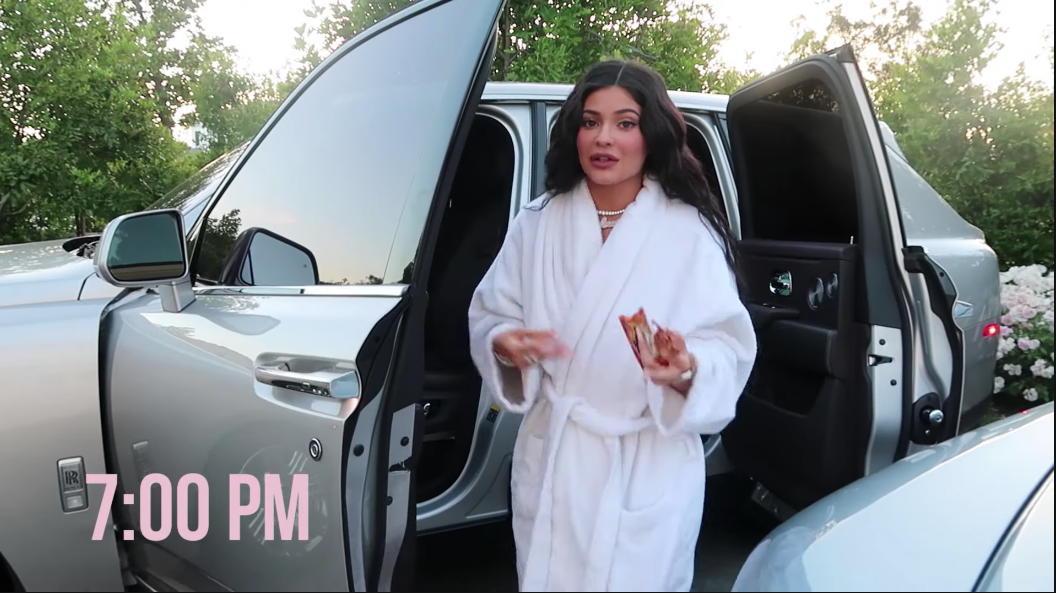 8 p.m.: Kylie gets dressed for aforementioned birthday dinner and FaceTimes with Travis Scott.
8:45 p.m.: Kylie & co. wait to surprise their friend, Ariel.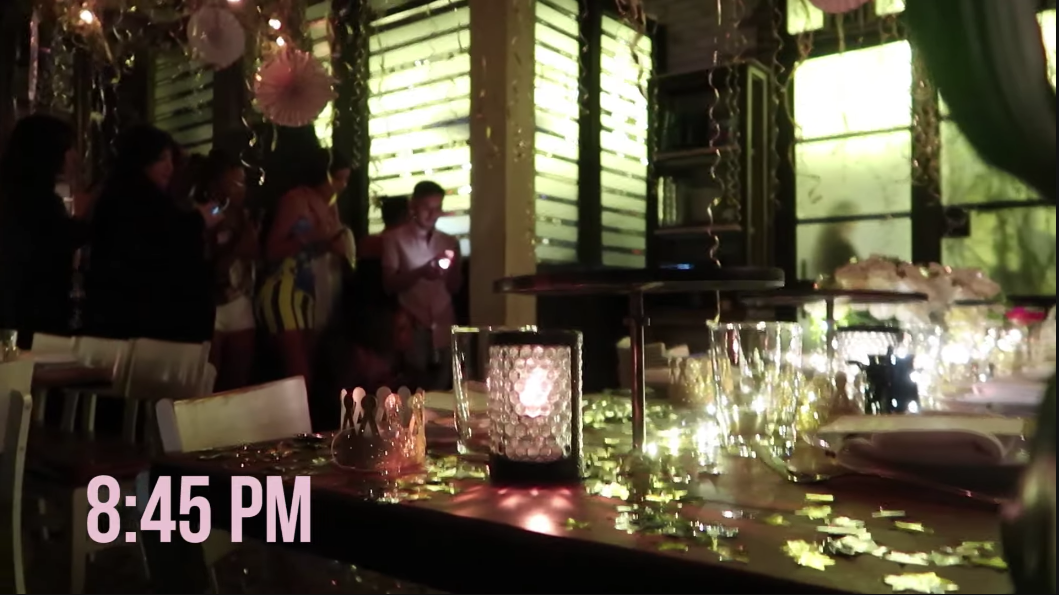 Sometime after 8:45 p.m.: Ariel is surprised, they party, and then everyone goes home and goes to bed.
That was a lot, but I still have a few questions:
Most importantly, if this is her purse closet, how big is her ACTUAL closet??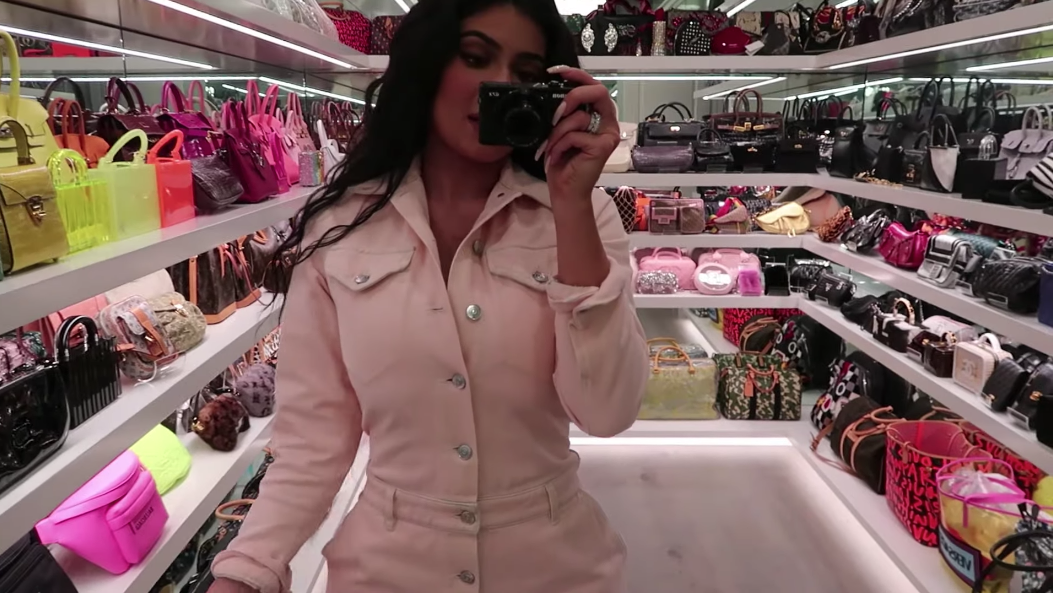 Somehow, after all of this, I'm both less and more curious about her life.