Earlier this month, Netflix released the third and — cries — final installment of The Kissing Booth, and tween girls everywhere closed the door on an epic saga:
So, to celebrate the epic conclusion, we were joined — via Zoom — by Joey King, Joel Courtney, and Meganne Young for a game of Who's Who?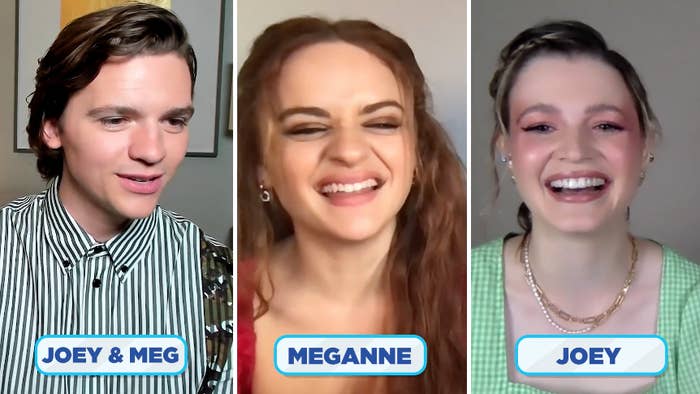 For example: Joey King is the one most likely to be caught napping between takes!
And *shocker* Trent Rowe — whose character is shy and nerdy — is actually a badass with a huge lion tattoo!
Want more of Joey, Joel, and Meganne? Well, you can catch them one last time in The Kissing Booth 3, now streaming on Netflix!