These five festive humans are (some of) the cast of Netflix's Christmas-themed rom-com, Let It Snow.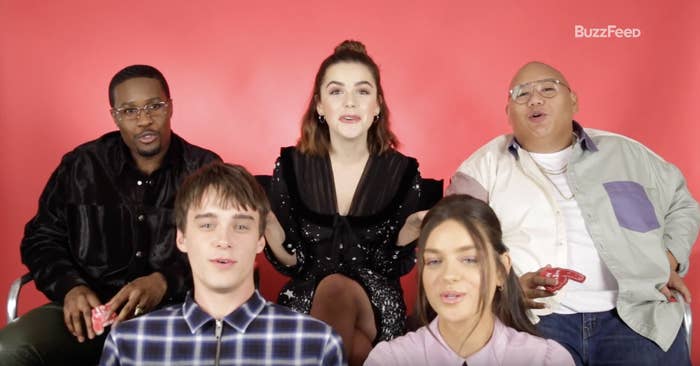 While playing a game of "Who's Who," the cast was asked who among them is most likely to tag someone in a meme. It was at that moment that Kiernan revealed she sends people memes of HERSELF!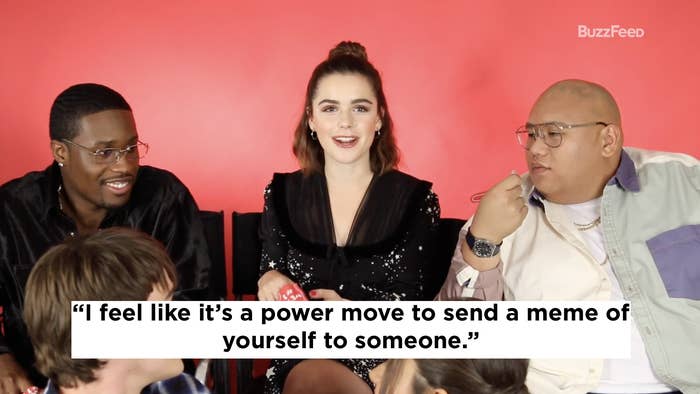 She described that the meme of herself she usually sends is one of her wearing glasses with "deal with it" underneath. I couldn't find that exact picture, but I assume it looked something like this: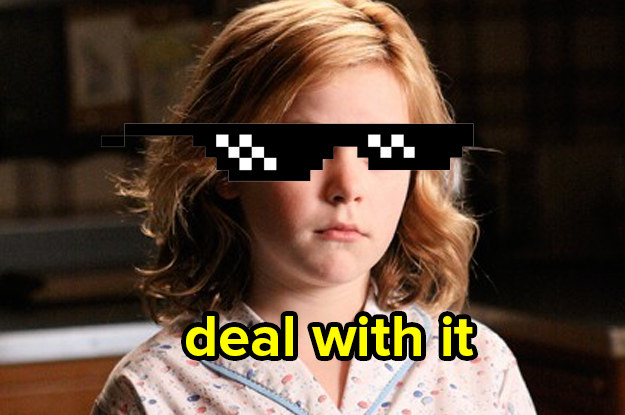 I mean, one look at her IG and it's no wonder she's the meme queen of this cast!
Be sure to catch the ~queen of the meme~ herself, as well as the rest of this precious cast, in Let It Snow, now streaming on Netflix!