She is the daughter of Kellyanne Conway, former senior counselor to Donald Trump and well-known conservative pundit. Claudia gained popularity after confirming her mother was Kellyanne Conway in the "bulletproof" TikTok challenge.
Since then, she hasn't shied away from sharing her own social and political views on the app, which do not align with her mother's.
Claudia and her mother are currently trending because Kellyanne allegedly shared a nude photo of her daughter — who is 16 — to her public Twitter account.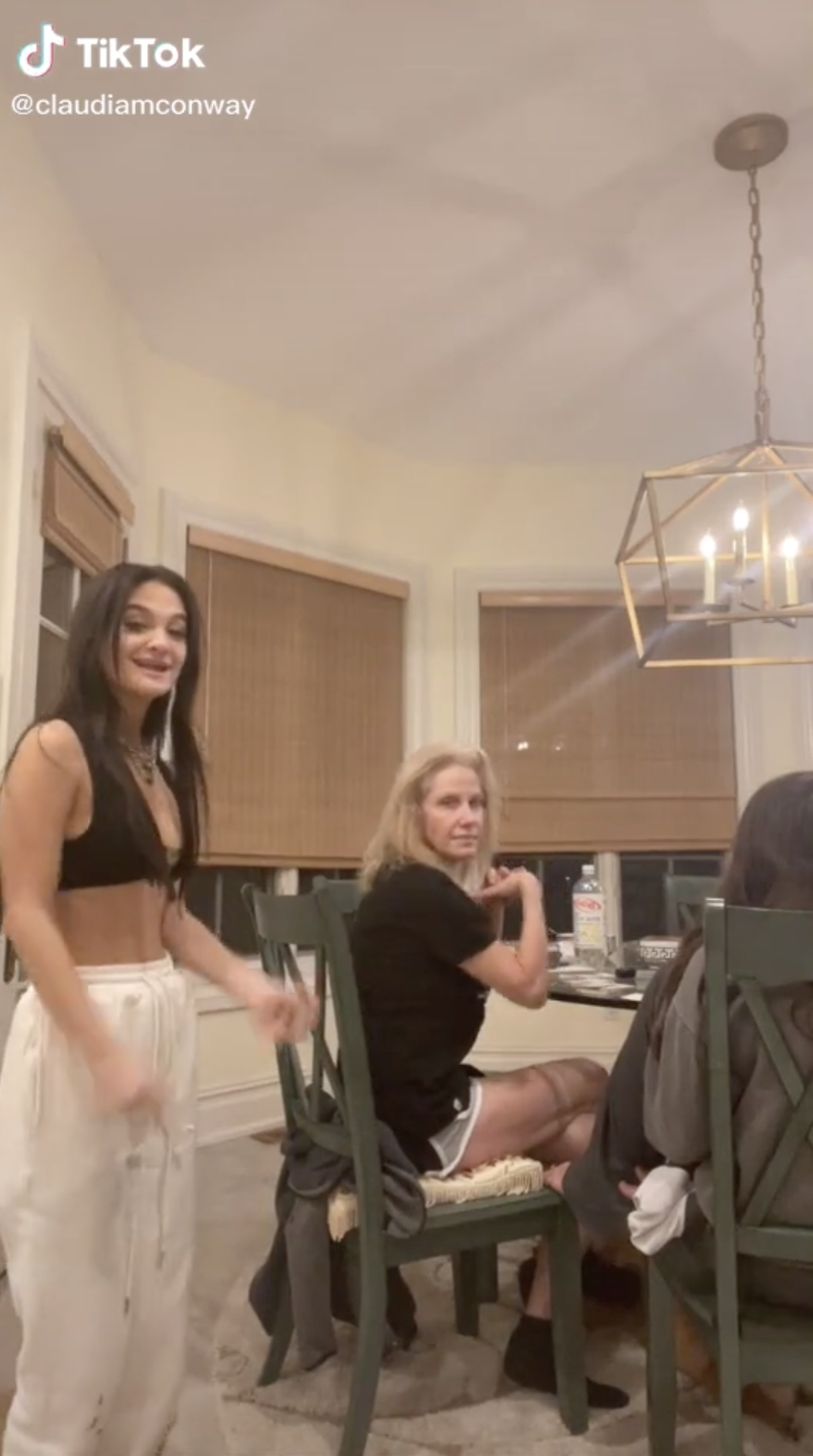 Claudia has previously accused her mother of abuse — emotional, verbal, and physical — in her videos, both directly and indirectly.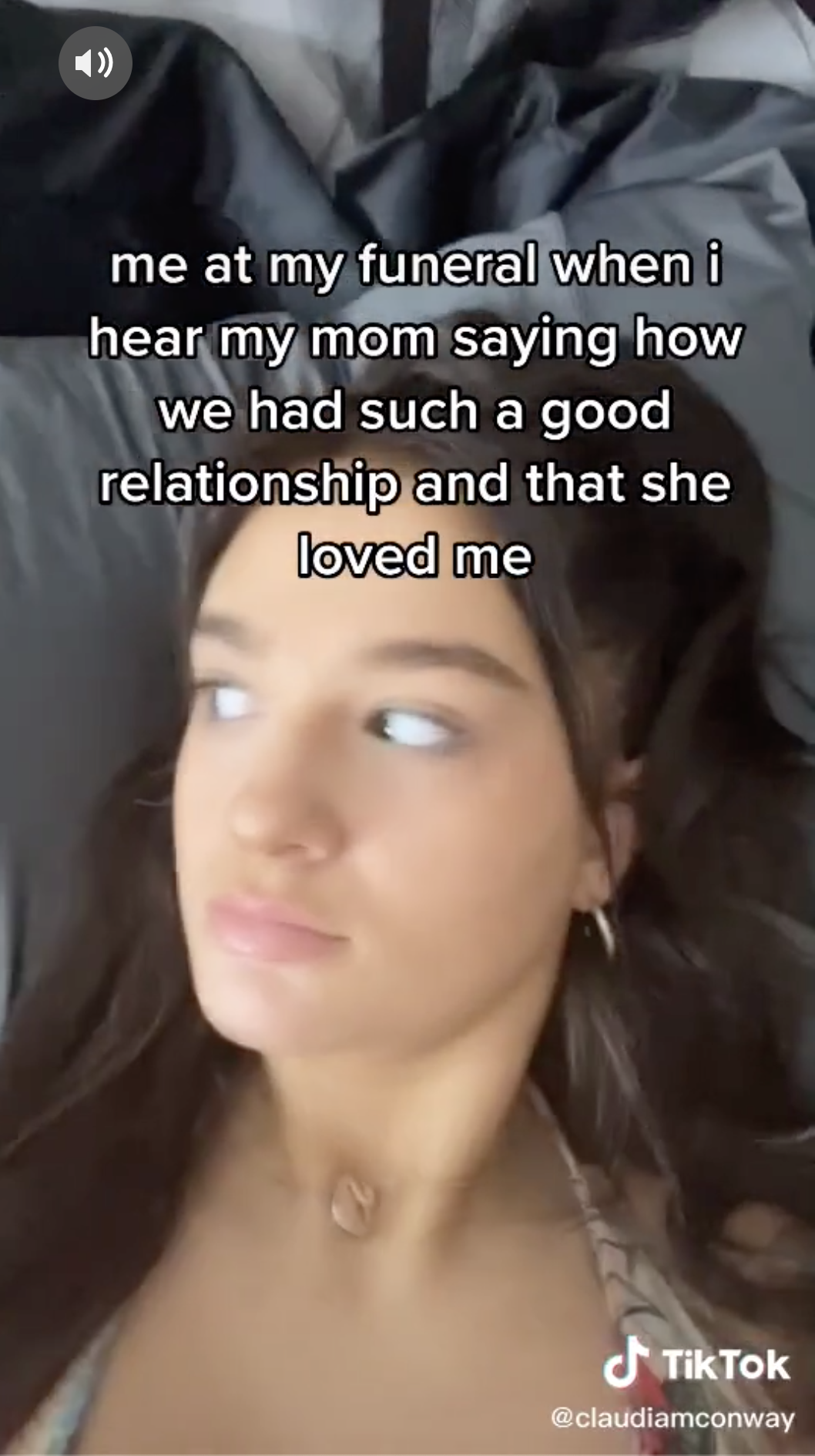 Yesterday, things escalated when Kellyanne Conway allegedly shared a fleet that was a nude photo of her teenage daughter:
Soon after this news broke, YouTuber Tana Mongeau IG-lived a call with Claudia, which recorded Kellyanne calling her "mentally ill" and "an addict":
Not too long after Tana shared the clip, the hashtag #JusticeForClaudia began trending.
Nearly 12 hours after the initial video that Tana shared, Claudia posted a series of videos on TikTok to address the situation.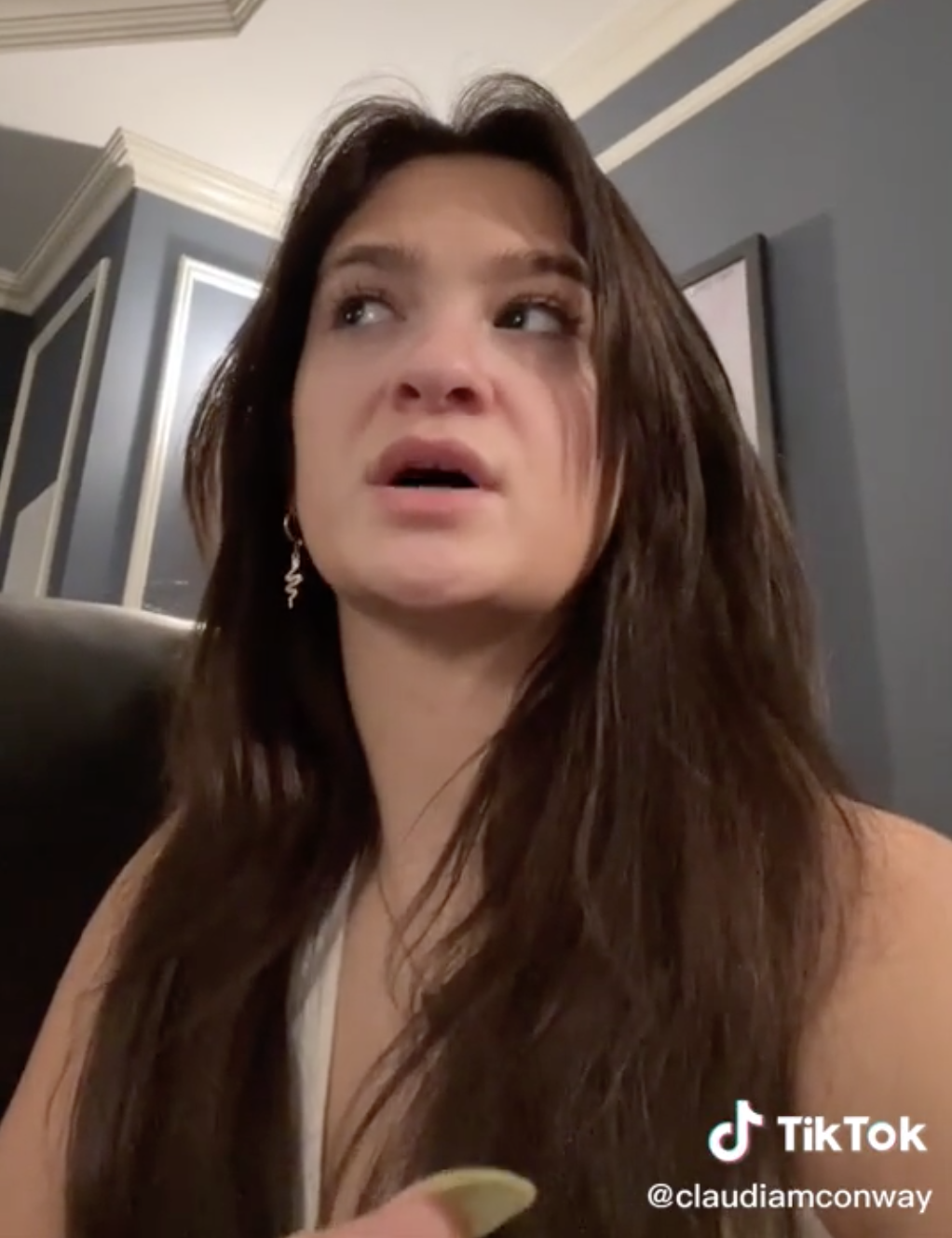 While many followers commented that the teen taking time away from social media to "work on her relationship" with Kellyanne and the rest of her family felt "forced," Claudia has responded and implied that the choice was her own.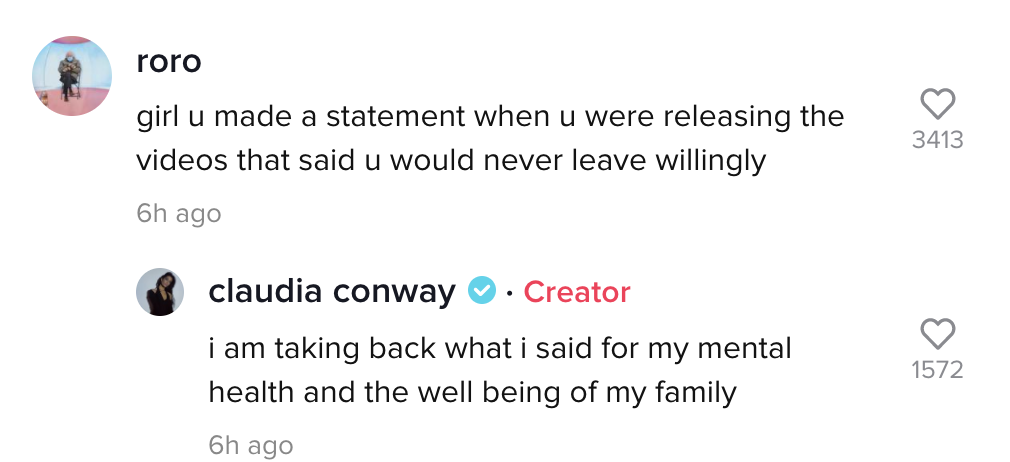 "Please stop calling authorities because it only hurts us...we're going to handle this privately," Claudia said in the most recent video.
Hi, guys. I just wanted to come on here and address the situation. This isn't forced, this is coming completely from me, Claudia. I have faith and I know that my mother would never put something like that on the internet. My mother and I, we fight like mothers and daughters, but we also love like mothers and daughters, and I do love her. I will be taking a break from social media because we are really tired of being headlines….[and] being in the public eye exacerbates [the stress on our relationshio] greatly...I don't want any drama…so I will be leaving social media for a bit to work on my relationship with my mother and my family. Please don't incite hate or violence. No threats, no calls to the authorities.
Neither Claudia nor Kellyanne have made any public statements since the latest videos were posted, but according to the New York Post, the police have officially launched an investigation into Kellyanne as of this afternoon.