Sophie, Priyanka, And Danielle GAVE US MORE In The "Sucker" Director's Cut, And I Am Grateful
My prayers have been answered.
PEOPLE. Last week, The Jonas Brothers blessed us with the music video for their new single "Sucker." IMO, Sophie Turner, Priyanka Chopra-Jonas, and Danielle Jonas stole the damn show.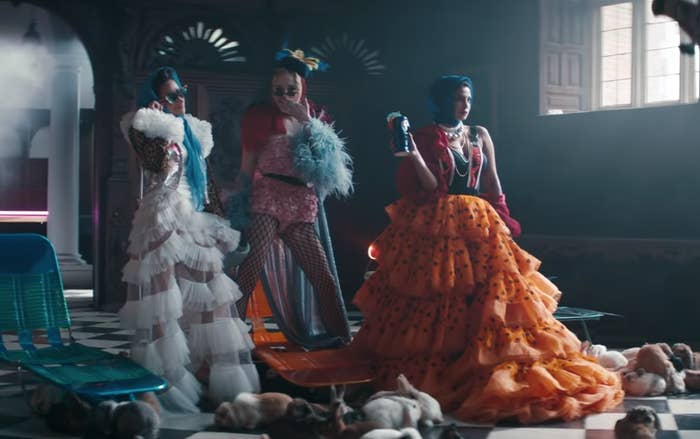 While the O.G. music video is still amazing, the director's cut gave us some quality, never-before-seen content.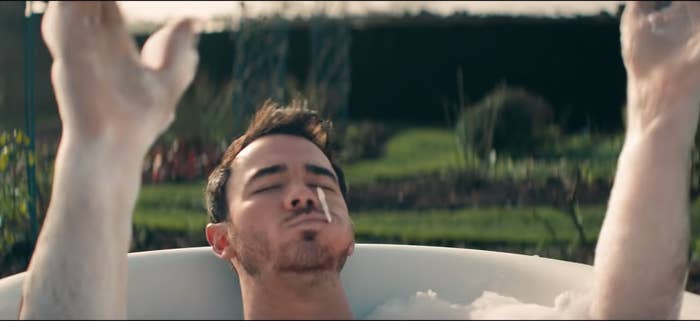 For STARTERS, we got this cute opening shot of the Jonas-hoard driving up to the gates of the castle.
And then we got some ~groovy~ shots from their wacky dinner party, including this slow-mo one:
Like, can we just take a minute to appreciate how beautiful these humans are??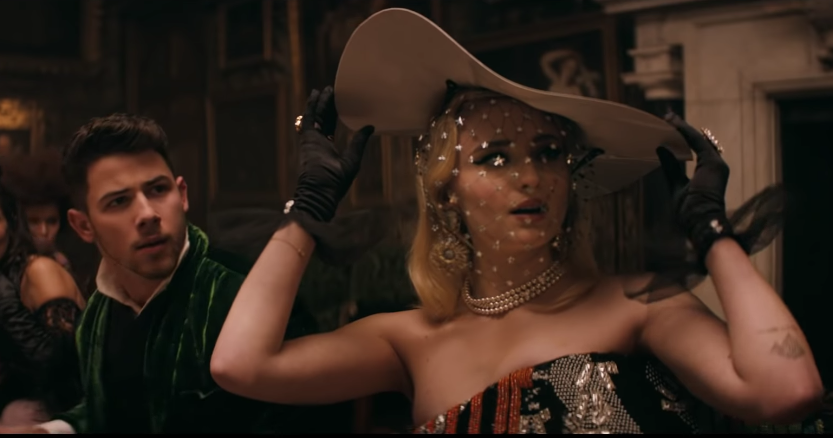 It's amazing that people who look like this exist in the world.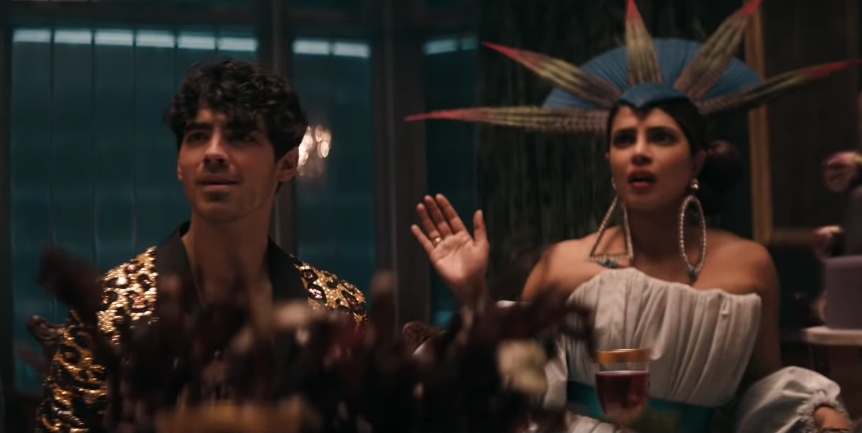 Overall, we got an extra minute and 50 seconds of content, which, TBH, is more than we deserve.
So, thank you to the the universe for dropping this director's cut into my orbit. It was everything I wanted and MORE.
Though, I do have one *tiny* qualm and it's that in neither the original nor the director's cut do we find out why Sophie is eating those leaves.