Not too long ago, the legendary Joe Jonas squeezed us into his very busy schedule — you know, as a musician, actor, new husband and father, and overall stud — to answer some questions and queries so we can get to know him EVEN BETTER. Sure, we all had those interview clippings from J-14 stored in our childhood bedroom, but Joe is a grown man now with grown man responses! Here's everything we learned: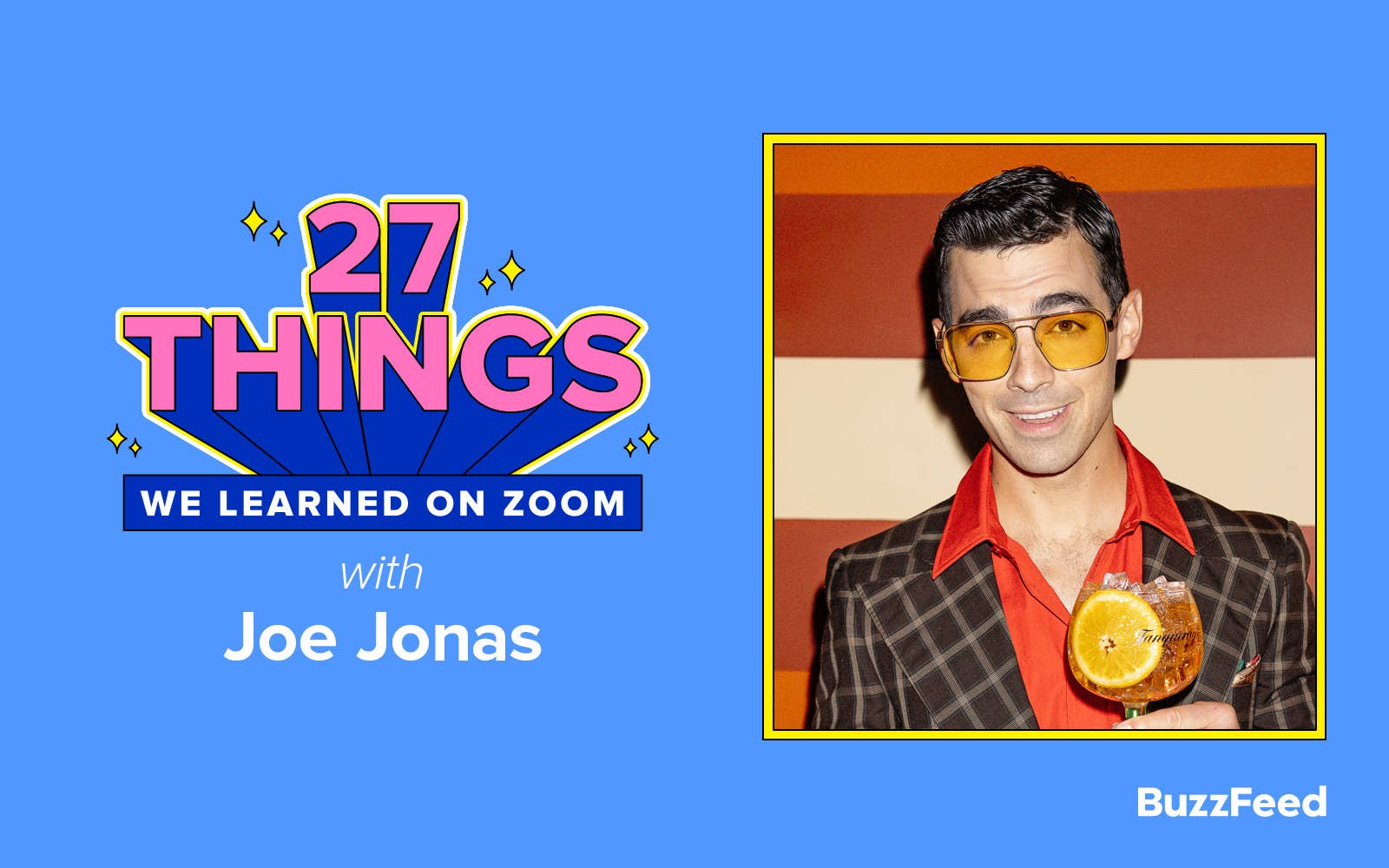 1. What is the first thing you do when you wake up in the morning?
The first thing I do is open my eyes and the second thing I do is meditate for 3–5 minutes, followed by Duolingo (I'm learning Italian), and then I make myself coffee. While I make myself coffee, I write out my gratitude list — could be as simple as "I'm grateful for this coffee," or extremes like, "I'm grateful to be healthy and safe during these difficult times."

2. What was the last show you binge-watched?
I'm currently watching The Mosquito Coast with Justin Theroux. I love it.

3. If you could collaborate with any musician — living or dead — who would you pick and why?
Olivia Rodrigo is fantastic. I think I would love to work with her or Lil Nas X. And why? Because I think they are crushing it and they're authentic artists who are making changes in the music industry, in the pop world, that we all need.

4. Describe your style in three words.
Comfortable. Loud. Electric.
5. If there was a Jonas Brothers biopic, who would you cast to play you?
Kevin Jonas.
6. What was your favorite music video to film from Happiness Begins?
"Cool." I really enjoyed playing that character.
7. If you could re-record any song from the Jonas Brothers catalogue, which one would you choose and why?
Good question. I think I would probably re-record our entire first album. [Writer's note: The album in question is It's About Time, which includes bops such as "Mandy" and "Year 3000."] Just do something like what Taylor [Swift] did recently, which I thought was really clever.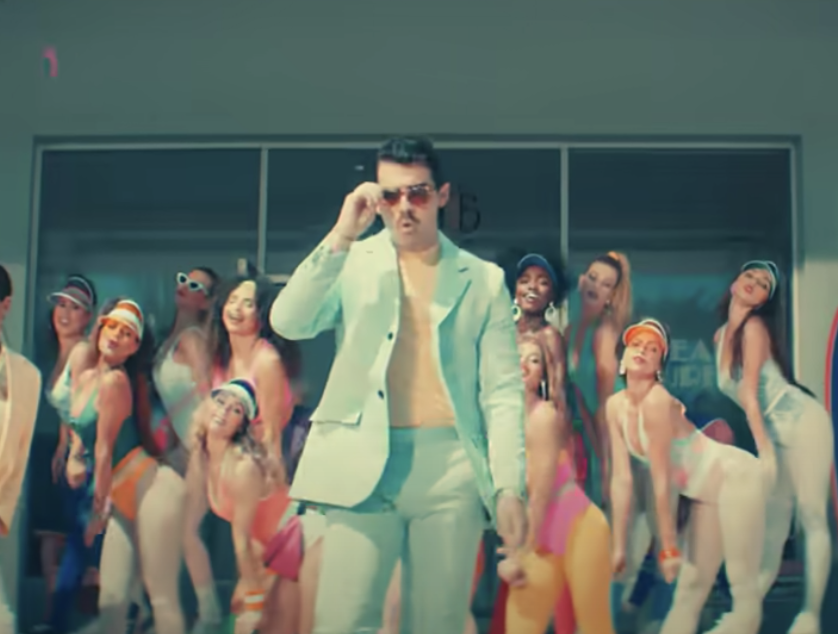 8. Who was your childhood celebrity crush?
Daniel Craig.
9. Have you picked up any new quarantine hobbies?
I like making cocktails! I was so excited when the opportunity came up to partner with Tanqueray Sevilla Orange. Not only is it delicious, I had so much fun collaborating with them on the content spot we just launched — I loved the creativity, and what's better than helping to forecast sunnier and refreshing times ahead?!

10. What is the last thing you looked up on Google?
"Where do alpacas traditionally live?"
11. What is the most used emoji on your phone?
😍
12. What made you want to collab with Tanqueray to introduce their new gin?
I've always been a fan of Tanqueray, and to create some fun cocktails with them in time for summer was a lot of fun. Their Tanqueray Sevilla Orange is delicious, so it was an easy yes.

13. What is your go-to gin-based cocktail?
A Tanqueray Sevilla Orange on the rocks with an orange wedge and club soda. Keep it simple.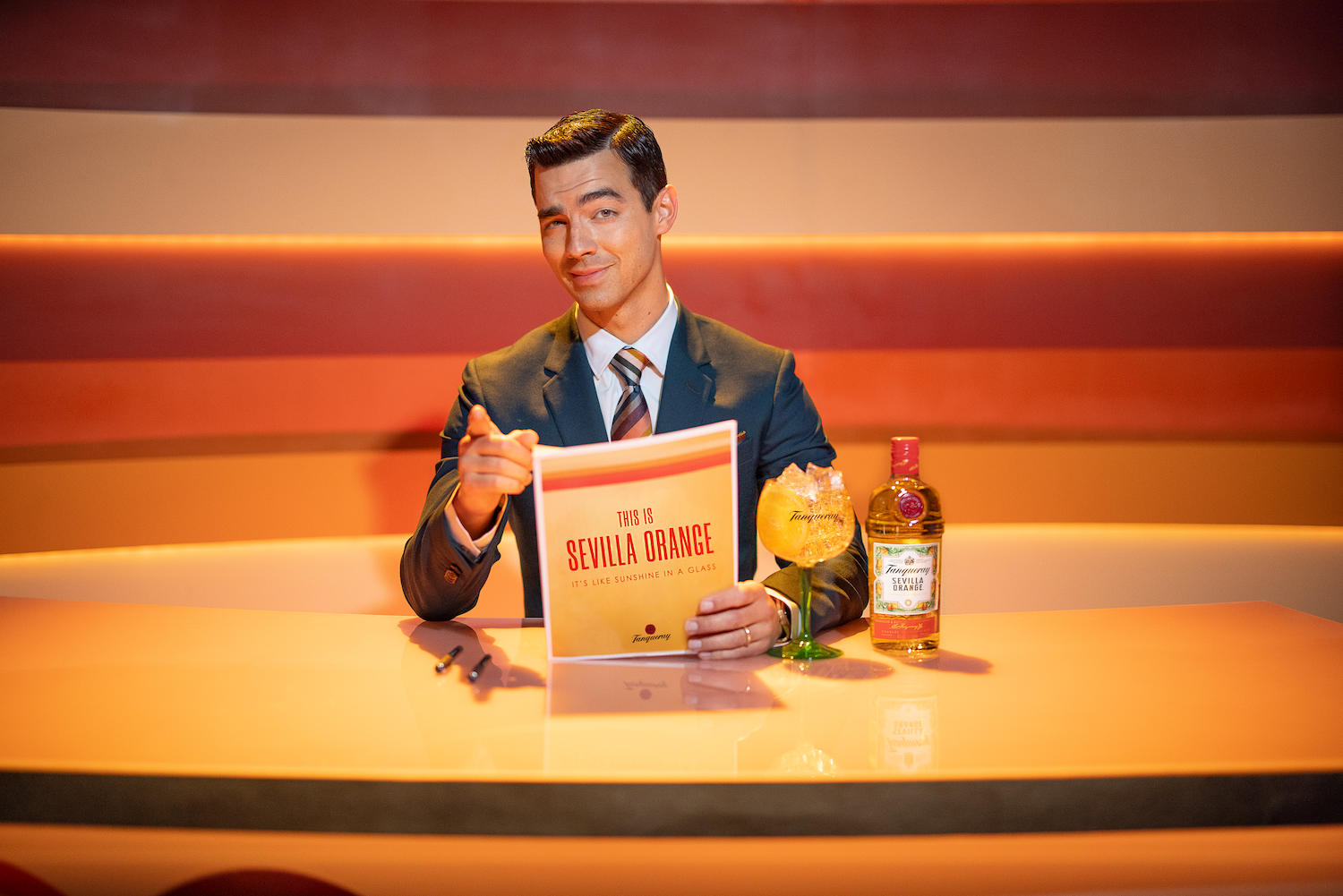 14. If you only had Tanqueray Sevilla Orange and the contents of your fridge at the moment, what kind of cocktail would you make?
I would probably make the above. Club soda with an orange wedge – it's like sunshine in a glass ☺️.

15. What was your most starstruck moment?
Meeting Paul McCartney, President Obama, and First Lady Michelle Obama. That was pretty epic...all together. [Writer's note: All these legends were under the same roof back in 2010 when President Obama gave Paul McCartney the Gershwin Prize for Popular Song.]

16. What is your go-to comfort food?
In-N-Out.
17. What is the last book you read?
I'm currently reading "All the Light We Cannot See" by Anthony Doerr.
18. What was your favorite memory from the set of Devotion?
The bond that the other guys and I created...because of our bubble and our quarantine time, we didn't get to see many other people, so we spent a lot of time getting to know each other and creating a beautiful story that I hope everyone will go and see!

19. What is a typical day like for you in quarantine?
I wake up and start my day with coffee and meditation. Then work out, usually Peleton or jump rope, something cardio-based, followed by an amazing lunch and cooking dinner at home with a Tanqueray Sevilla Orange cocktail. I've been trying a lot of new recipes — both food and cocktails — and then ending the night with some TV.

20. What is a secret talent of yours?
I can do an impression of a coffee machine.

21. What was your favorite DNCE song to write and record?
"Cake By the Ocean" because it's not only the most successful of all the DNCE songs, but it was also the first song written for the band, so it helped set the template for the album.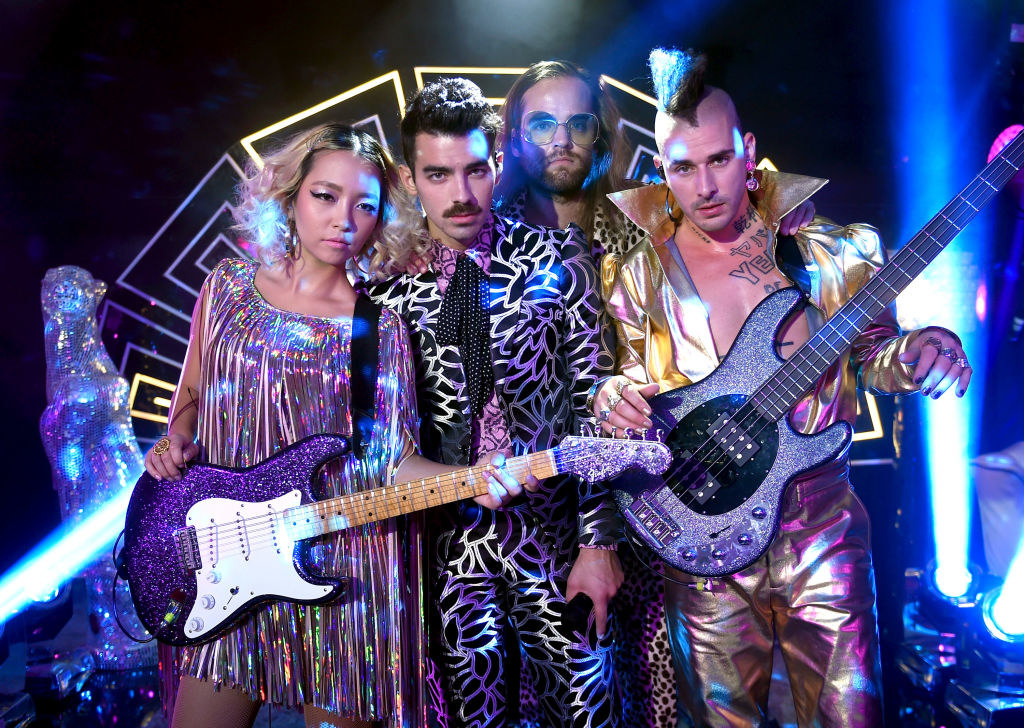 22. Desert island: What are three TV shows you cannot live without?
Game of Thrones, Alone, and Below Deck.
23. Do you have any guilty pleasures?
Below Deck.
24. What can you not leave your house without?
My cellphone and a Mindright bar.
25. What is your go-to karaoke song?
"God Bless Texas" by Little Texas.
26. What is the best piece of advice you've ever received?
Wake up an hour earlier than you have to, so you have time for yourself.

27. Finally, what can fans expect on your upcoming tour with Kelsea Ballerini?
They can expect new music, high energy, a lot of fun, and most importantly: LIVE MUSIC, which hasn't happened in over a year!
Thanks so much for chatting with us, Joe, and making my 13-year-old wishes come true. Be sure to check out Joe's fun ad for Tanqueray Sevilla Orange and, if you're the legal drinking age, be sure to grab a bottle!