In the latest edition of ~toot it and reboot it~, we have Ron Shelton's White Men Can't Jump — a sports comedy following an unlikely pair of basketball players who hustle other players on the court because they assume the white dude can't hoop.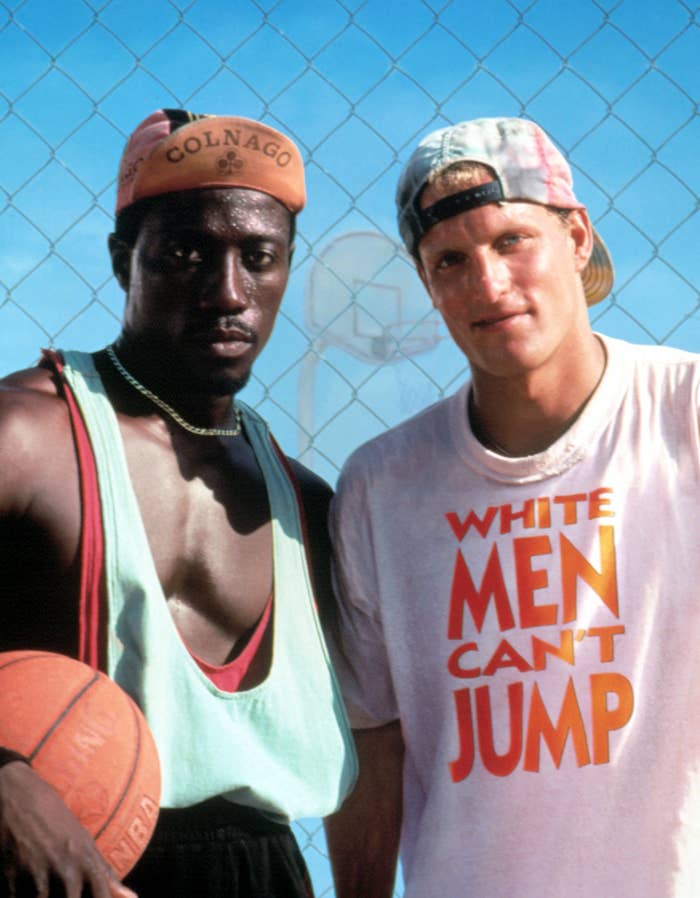 Imma be honest, of all the movies and shows that have been rebooted, this one has piqued my interest the most! I grew up watching this film, but it also came out in the early '90s! AND it's a deep cut, so there's room for a new take that feels fresh!
Not to mention, Woody and Wesley on the same screen was almost too much to handle*.
While we don't have A LOT of details, we do have one important detail — rapper and Louisville stud Jack Harlow will make his film debut as the star of this film!
That's right. Jackman Thomas Harlow will be the "white man" in White Men Can't Jump.
According to Deadline, he blew everyone out of the water with his audition:
"...the circumstances behind his landing the starring role are exceptional. He got the lead after his first-ever screen audition, immediately winning over the filmmakers and execs, particularly Barris. Harlow's got game too, as evidenced by his play during the recent NBA All-Star Weekend's Celebrity Game. The filmmakers now are looking to set his costar as the movie is on a fast track."
We have no choice but to stan!