This is Ice T, star of Law and Order: Special Victims Unit and, surprisingly, funny Twitter user.
A few days ago, Ice T tweeted this:
Ofc, someone had to hit him with this comment:
In a since-deleted tweet, Ice T posed this harrowing question: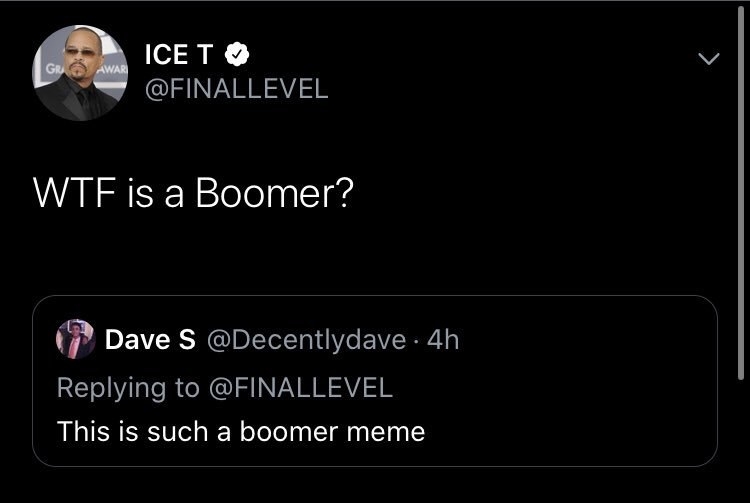 And someone was kind enough to answer him!
Now that Ice T was equipped with the proper knowledge, he began to, as the kids say, GO IN ON THESE CLOWNS:
He started off by shutting down the haters with, as he calls them, ICE COLD FACTS:
He then reiterated how much ~cooler~ he is than these clowns. 'Cause, you know, his name is "Ice":
And THEN he just started roasting people left and right:
I deadass spit out my coffee:
To get smoked by Ice T on the very public internet is a very real fear of mine on account of the fact that he's one of my idols.
All jokes aside, in response to Boomergate, Ice T dropped this Ice Cold Fact™ that we all can learn from:
And, to end it all, he reiterated that the "youths" aren't the problem, just the clowns of the interwebs:
At the end of the day, I think the takeaway is not to mess with Ice T, 'cause you will LOSE!