17 Amazing Tweets About Hannah B.'s Takedown Of Luke P. On "The Bachelorette"
Broke: Colton's fence jump. Woke: Hannah B. shutting down Luke P.
Last season, The Bachelor producers teased us FOR MONTHS about Colton's fence jump.
This season's "fence jump" was Hannah B. directly calling out one of her bachelors about slut-shaming her.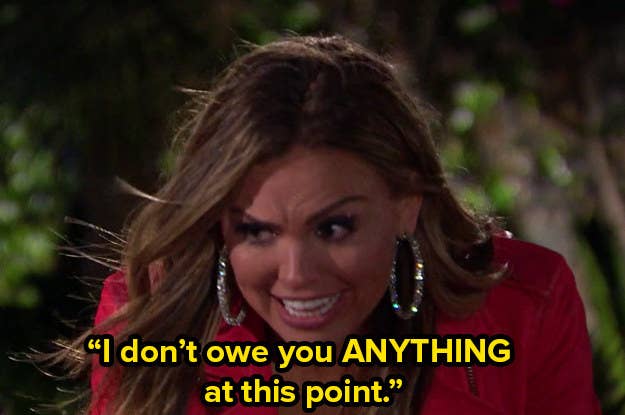 Let's backtrack a lil' and see how we got here, shall we?
It's no secret that Luke P. has been PROBLEMATIC since day one! But, this all came to a head during Fantasy Suite Week when Luke P. had the audacity to tell Hannah B. how she should conduct herself with the other bachelors.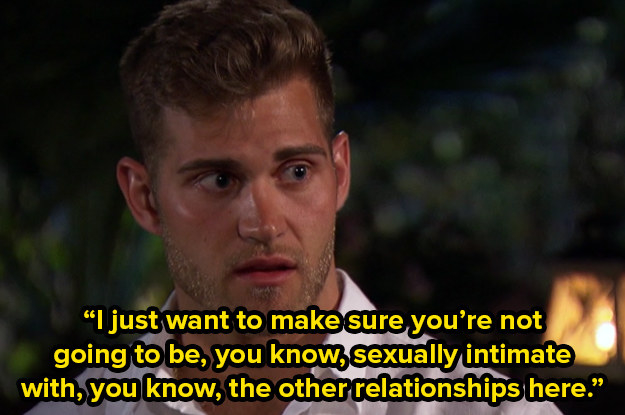 When Hannah B. expressed how troubling she found that comment, Luke P. tried to backtrack saying that he would be "willing to work through it" if she had had sex with one of them. But really, he just dug his hole deeper.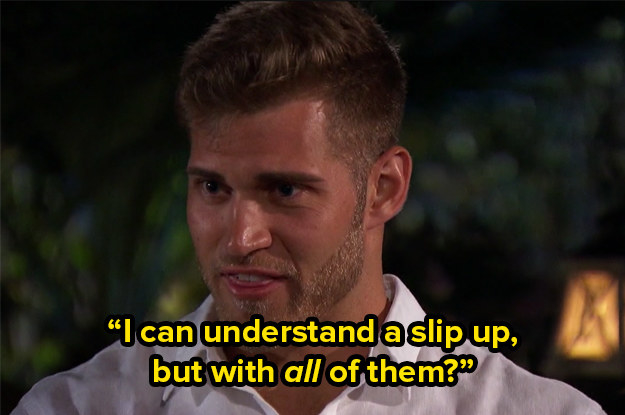 Finally, Hannah B. had ENOUGH and called Luke P. out on his bullshit behavior because, unlike her having sex, him shaming her for doing so is wrong.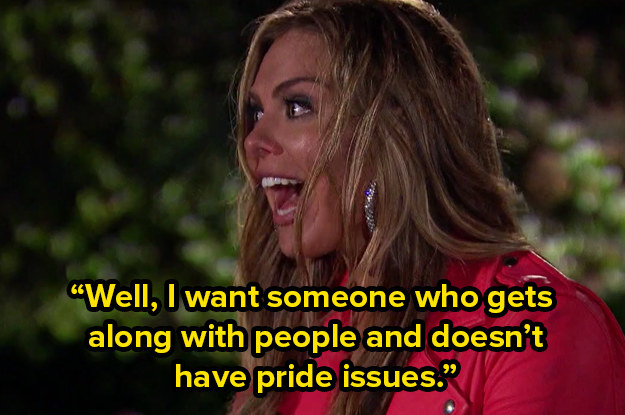 And then when Luke P. had the gall to say Hannah B. "owed it to him" to hear him out, that's how we got the most iconic line in television history.
And then we got THIS iconic line, for good measure.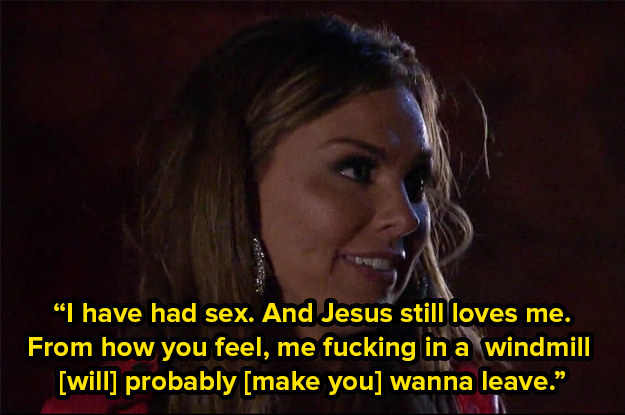 I'm not the only one who's here for Hannah B. harder than ever before.
1.
2.
3.
4.
5.
6.
7.
8.
9.
10.
11.
12.
13.
14.
15.
16.
17.
In conclusion: