People Are Giving Halsey Crap Because G-Eazy Is Now Dating Meg Thee Stallion And I Am Disgusted
Hot girl drama.
No time for pleasantries, folks! We have to jump straight into the drama. Rumors of G-Eazy and Meg Thee Stallion's ~romantic involvement~ have sparked after G-Eazy posted this pic of MTS to his grid this weekend...
...and then they were all but confirmed after this video of them, ahem, canoodling hit the internet:
Now, in case you forgot, Halsey and G-Eazy dated from 2017-2018.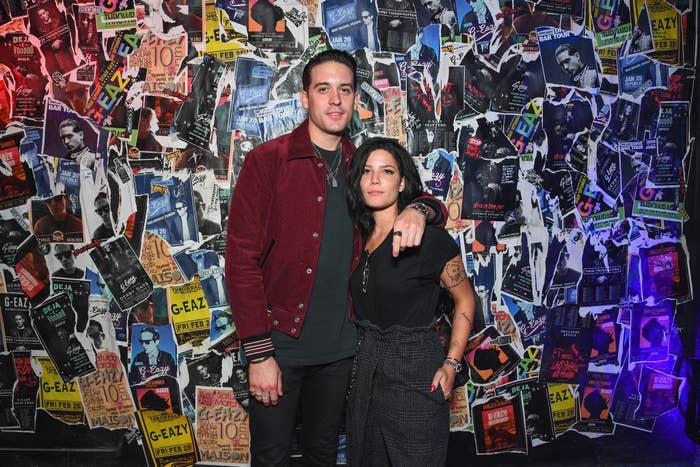 And even though they've been broken up for two years and they've BOTH moved on (Halsey is now dating Evan Peters), hecklers are still taunting Halsey about her past relationship with G-Eazy. The most recent example of this is when someone kept chanting G-Eazy's name at a concert and Halsey, appropriately, popped the fuck off:
Now, because it's the internet, people are trashing Halsey for lashing out and criticizing her because G-Eazy is now with Meg Thee Stallion:
AND THEN, because that wasn't enough and people were STILL coming for her, she made this comment on her IG post:
Fans of Halsey's and others who have noted the double-standard that's happening here are coming out in droves to support Halsey in the wake of all this drama:
All in all, it's despicable that someone would do this to another person. Halsey is minding her own business, G-Eazy and Meg are off doing their own thing — there is absolutely no need to hash up old drama between these people. Live and let live, y'all.