This weekend, Netflix released the documentary Operation Varsity Blues: The College Admission Scandal: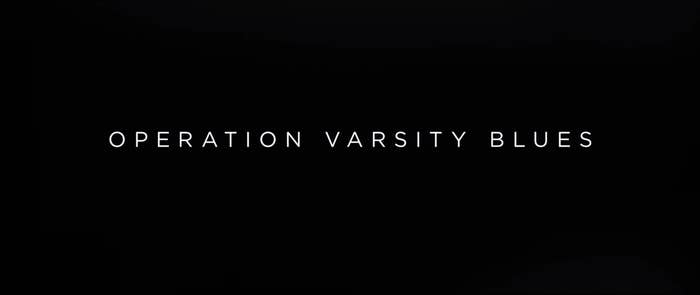 In case you missed it, this was the scandal that involved rich parents — some of whom were famous — paying Rick Singer to finagle their kids' way into elite colleges: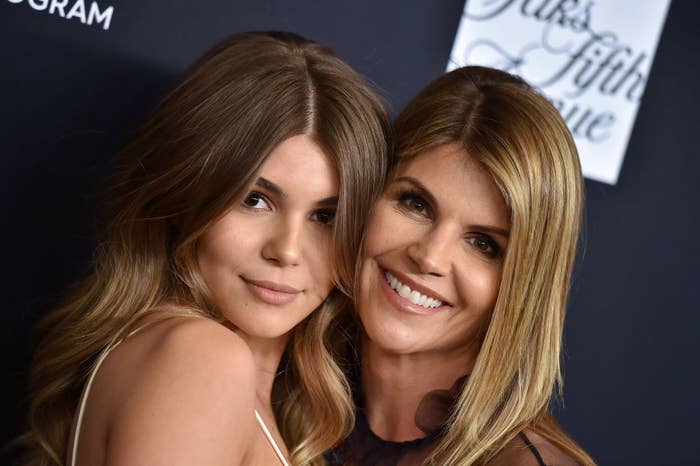 Now, I knew a decent amount going into this documentary — specifically everything revolving around Felicity Huffman and Lori Laughlin — but I didn't know the nitty-gritty of it all. Just, you know, the memes.
So, here are all the facts I learned that had me thinking "eat the rich":
1.
Rick Singer took "donations" from parents in order to get their kids into certain schools. The donations ranged between $300,000–$500,000, and the schools included Georgetown, Boston College, Georgia Tech, USC, UCLA, and Berkeley: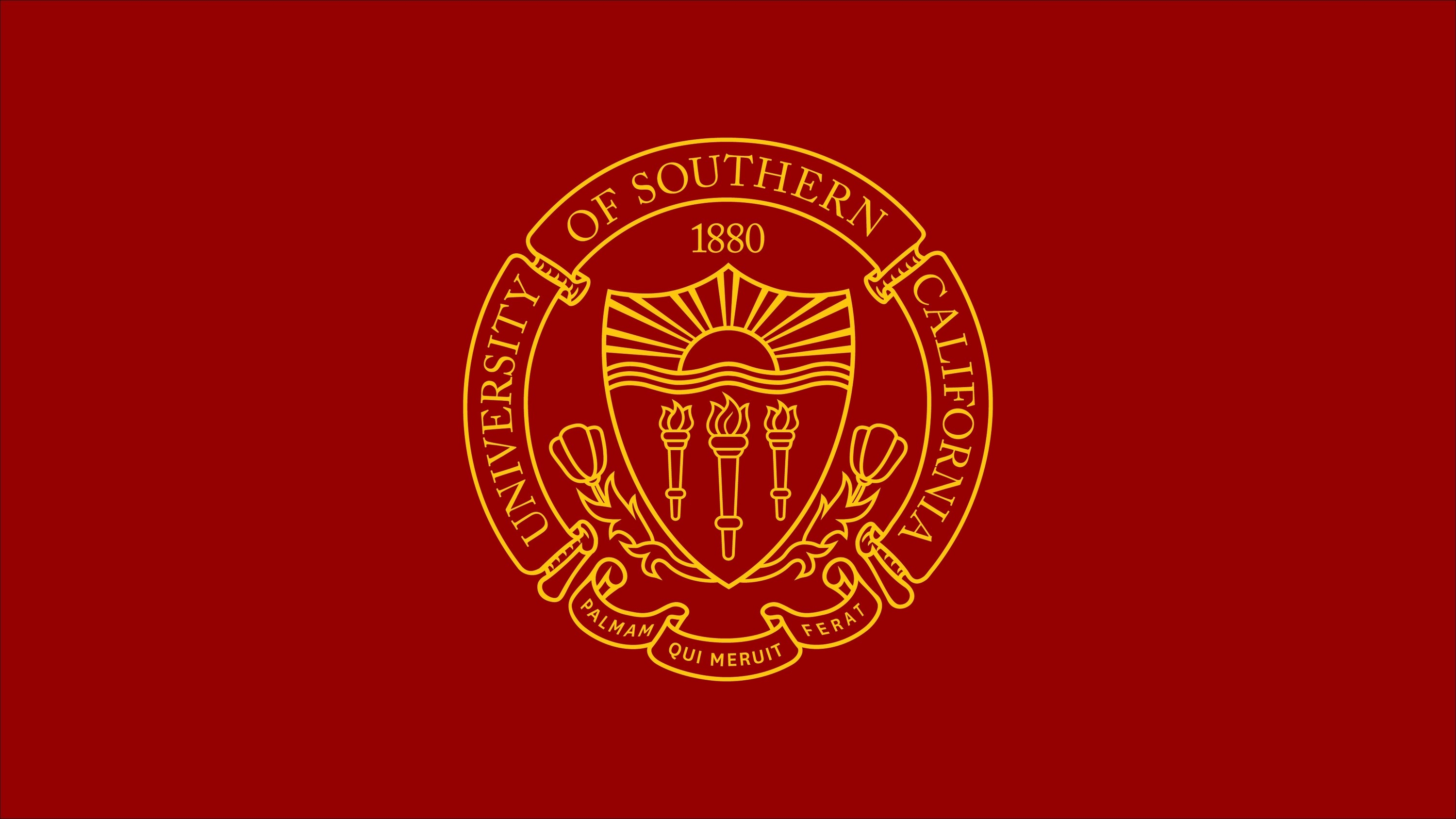 2.
The government did a wire tap on Rick Singer's phone — without his knowledge — which is how they intercepted all these conversations about his shady "side door" deals to get these kids into college:
3.
Fifty people were indicted for this crime: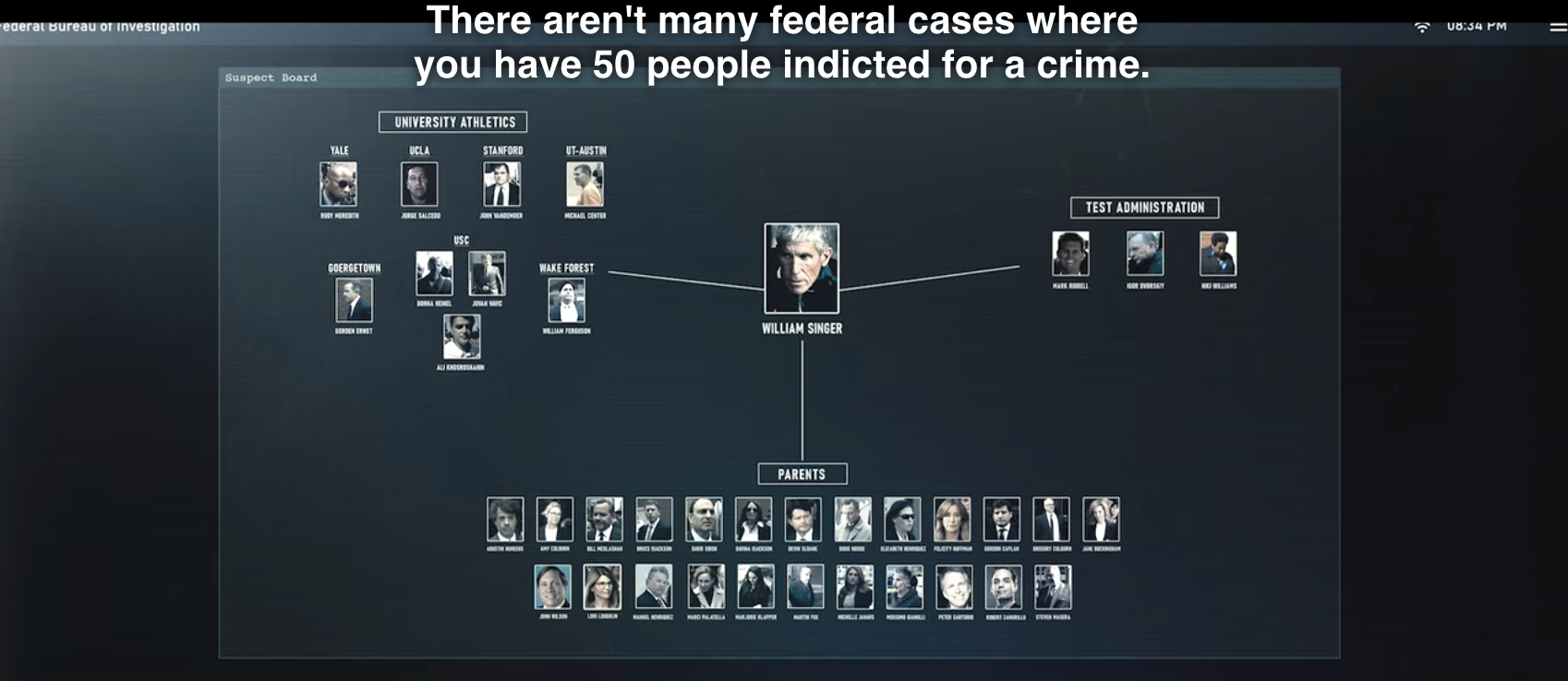 4.
Before he became synonymous with this scandal, in the late '90s, Rick Singer was an independent college counselor and helped many students in the Bay Area: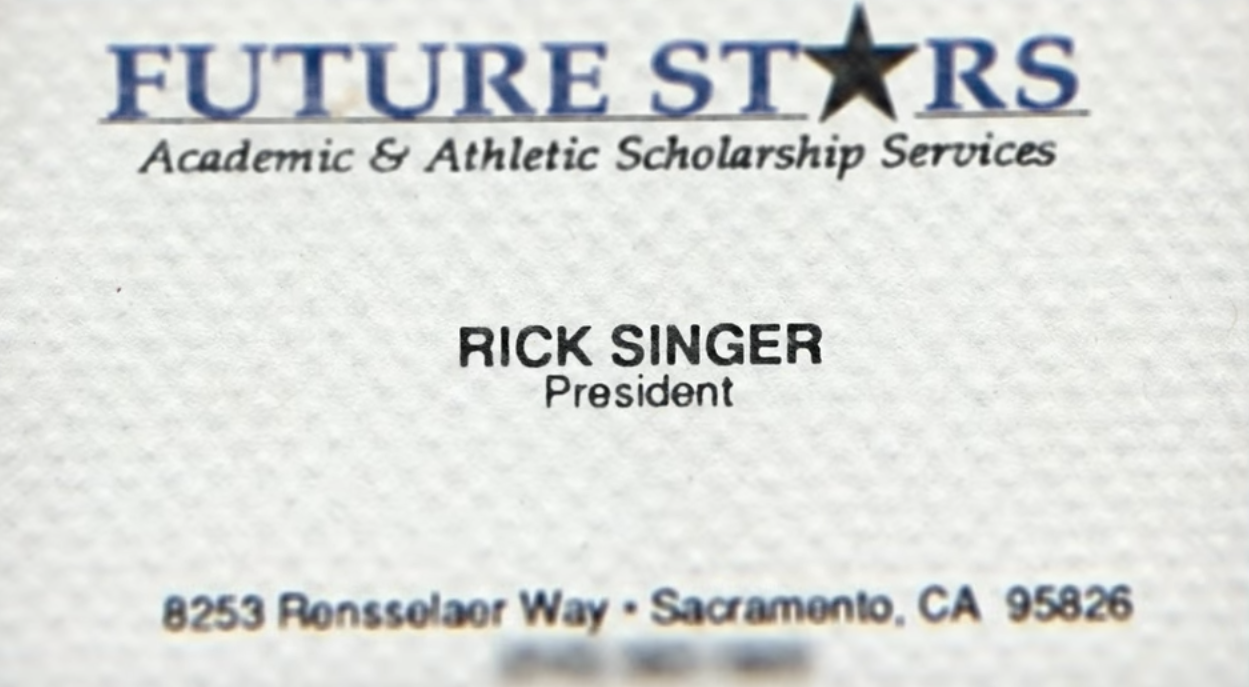 5.
Author Daniel Golden says people think acceptances are "based on merit except for affirmative action for minorities" when, in actuality, a lot of students get into college based on their upper-class extracurriculars: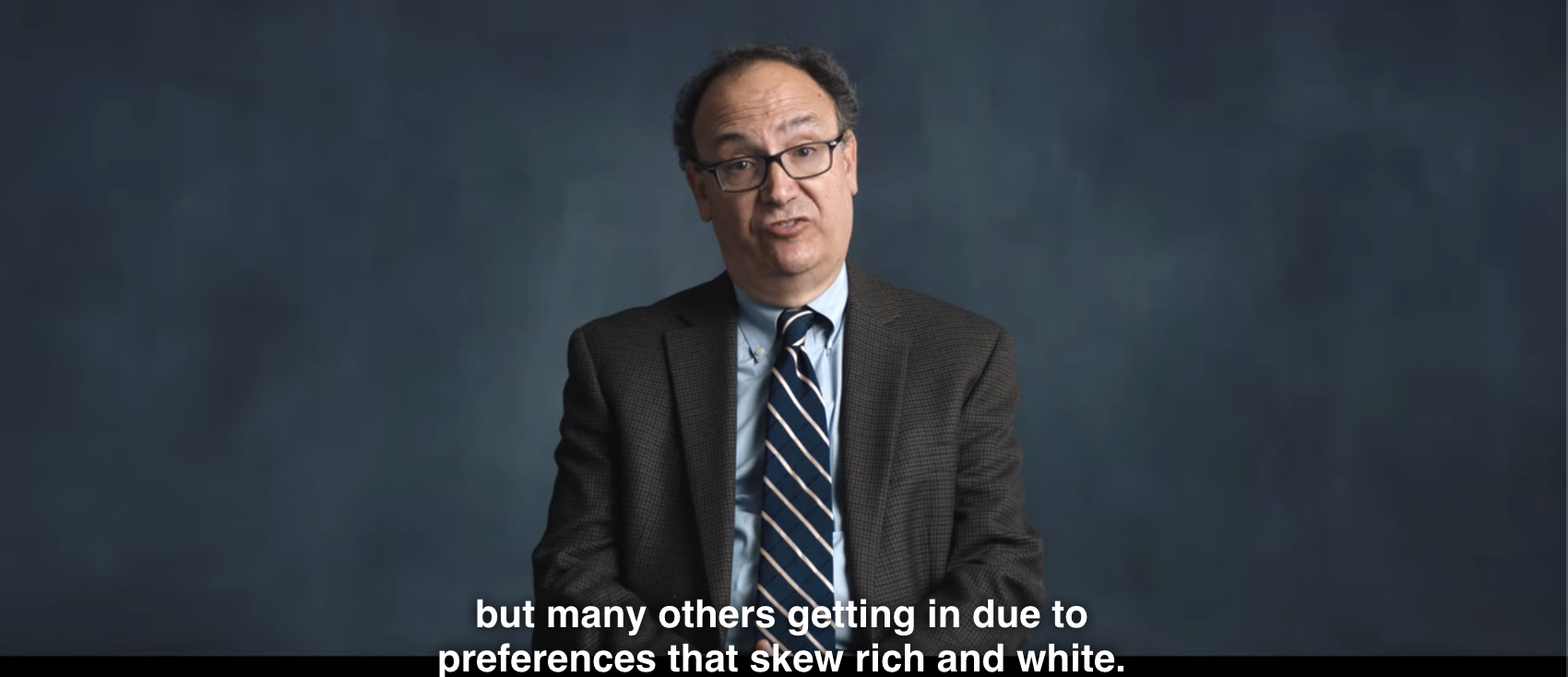 6.
Rick Singer became the go-to guy for rich parents looking to get their kids into college because he was asking for donations in the hundreds of thousands rather than the tens of millions: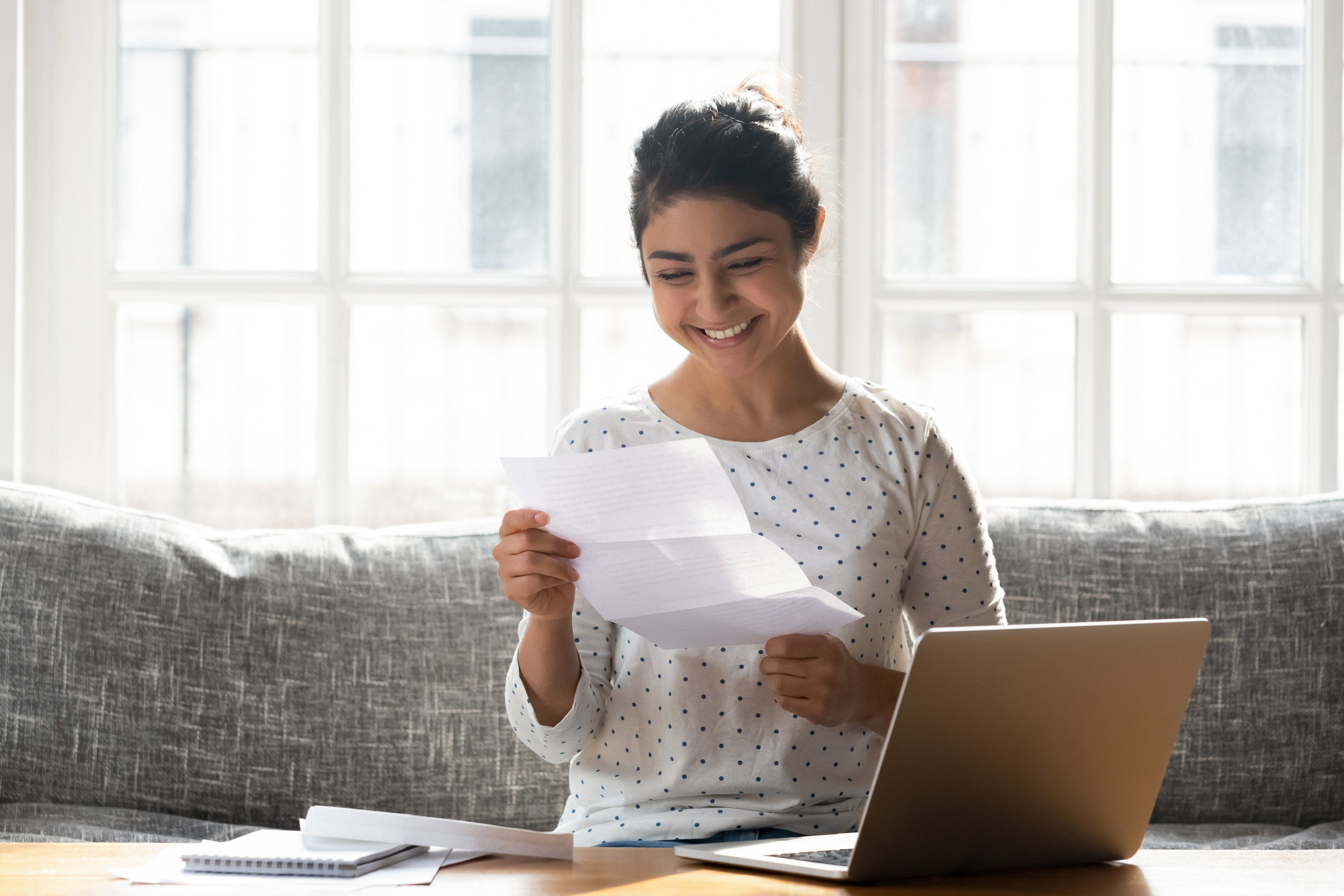 7.
Before Rick Singer got into college coaching, he was a high school basketball coach. However, that didn't last long, because he was "volatile" and tended to yell at the students:
8.
Rick Singer targeted the more niche sports — like sailing or water polo — because no one was going to look there, versus basketball or football, which were more high-profile sports: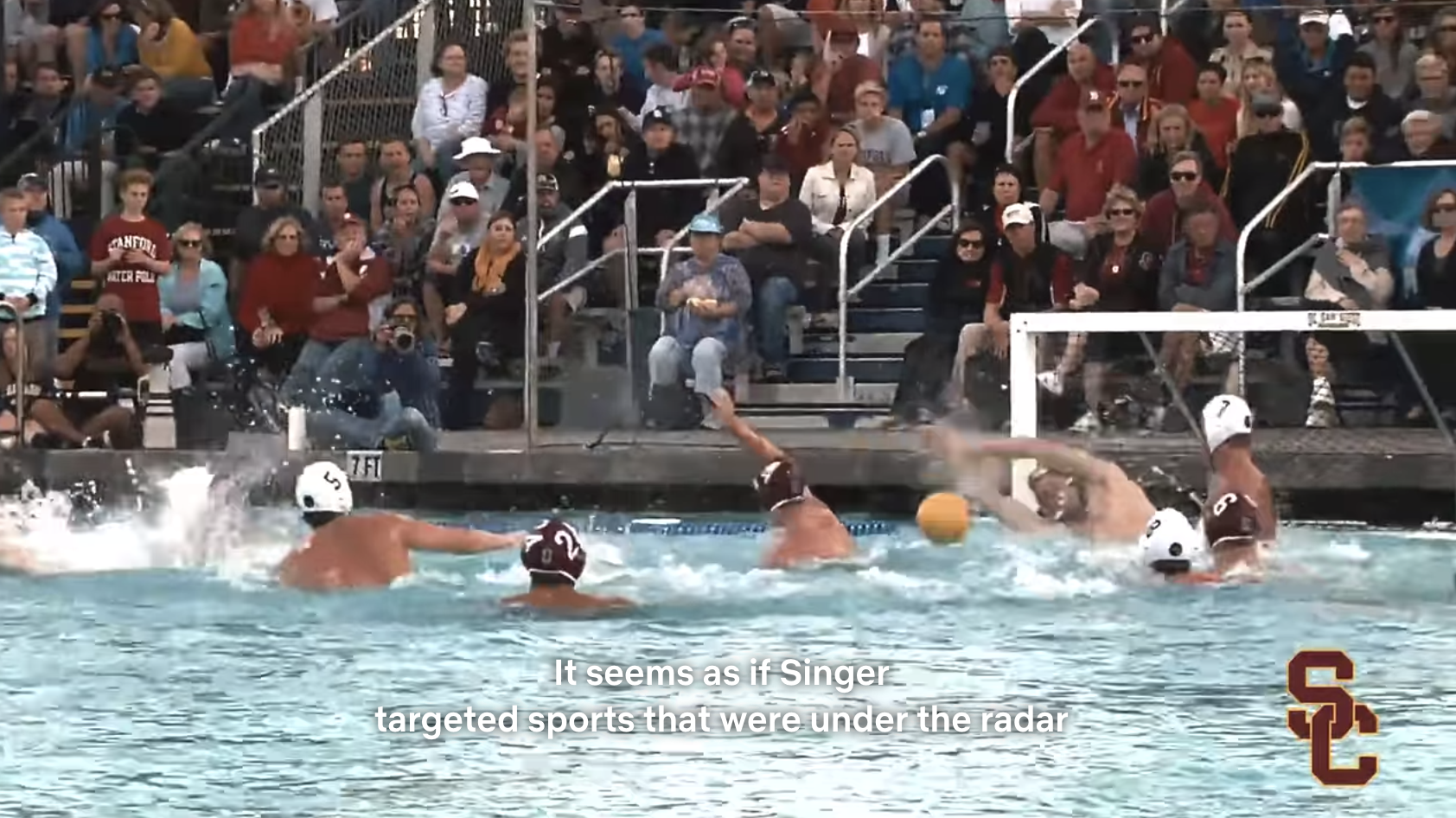 9.
Donna Heinel was the senior associate athletic director at USC — she soon became the "gatekeeper between the admissions department and the athletic department":
10.
Rick took advantage of the fact that the admissions department and the athletic department didn't communicate — the admissions department took the word of coaches regarding their rosters and recruits: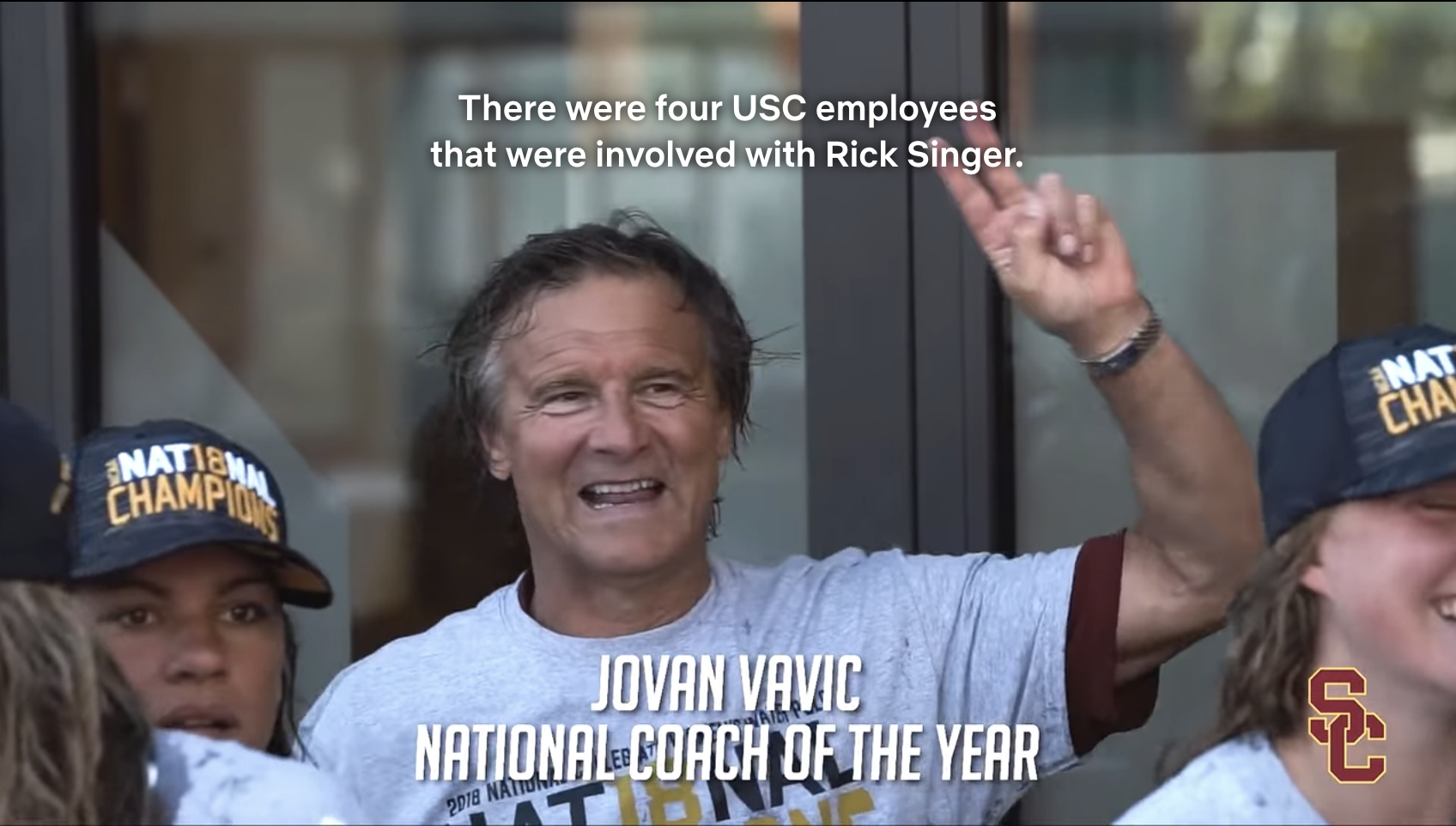 11.
Lori Loughlin and Mossimo Giannulli sent photos of Bella and Olivia on rowing machines to Singer, which he used to get them into USC as coxswains on the crew team: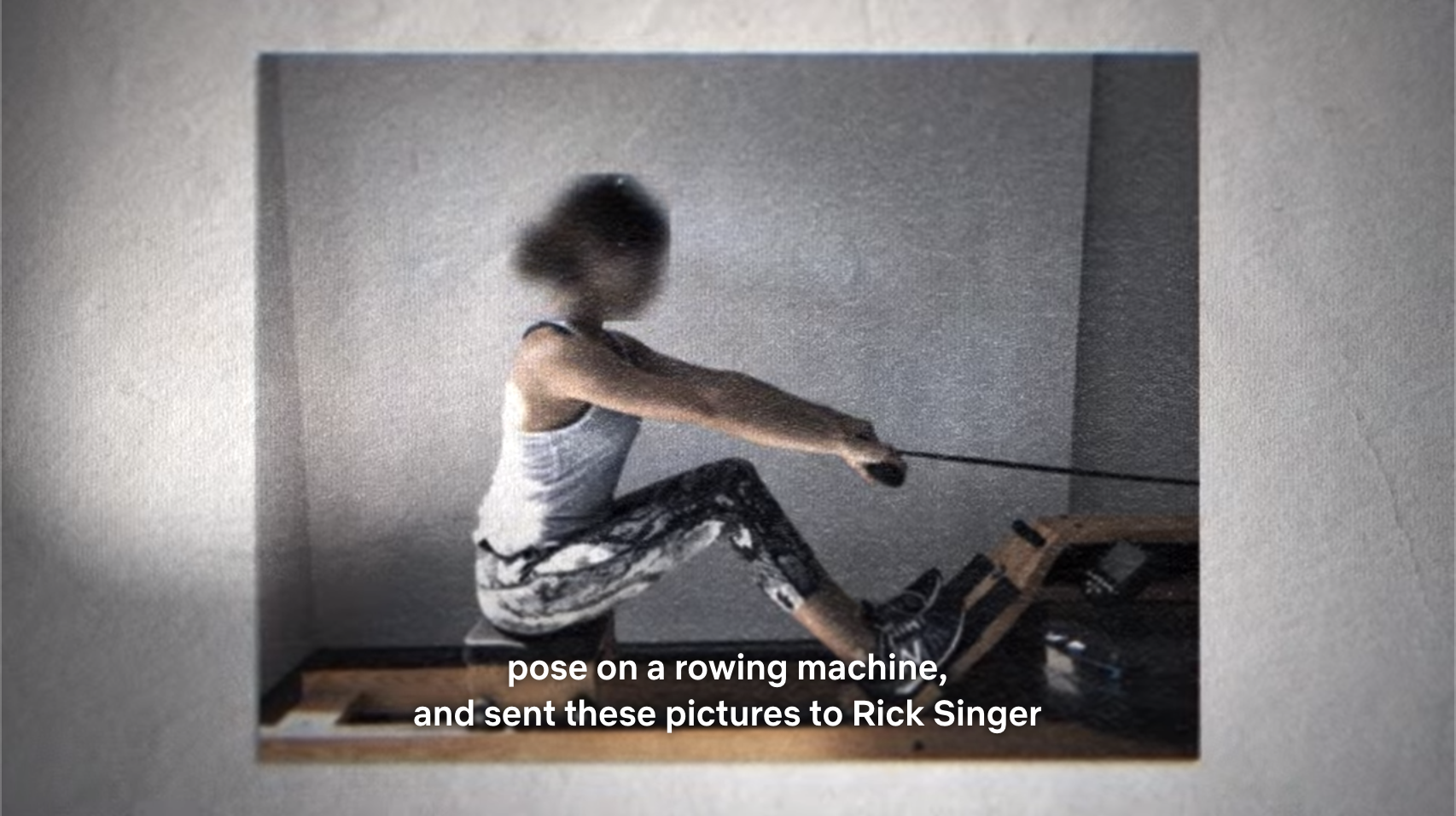 12.
Complicating matters was that their daughter, Olivia Jade, on her YouTube channel, did nothing but talk about how, even though she was #blessed to be getting an education at all, she hated school: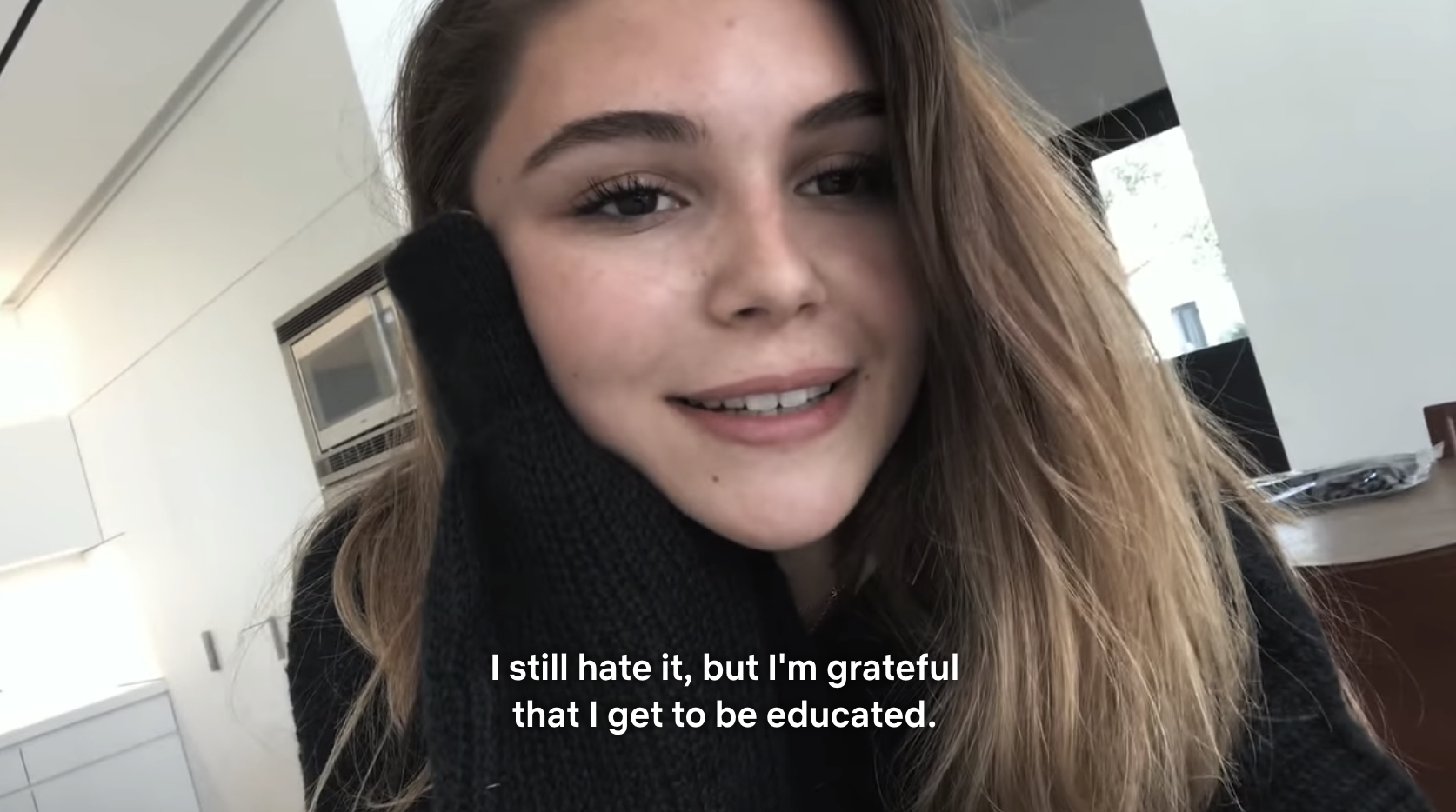 13.
Things began to unravel when Olivia's guidance counselor called the USC admissions office and said that he had no knowledge of her being involved with crew: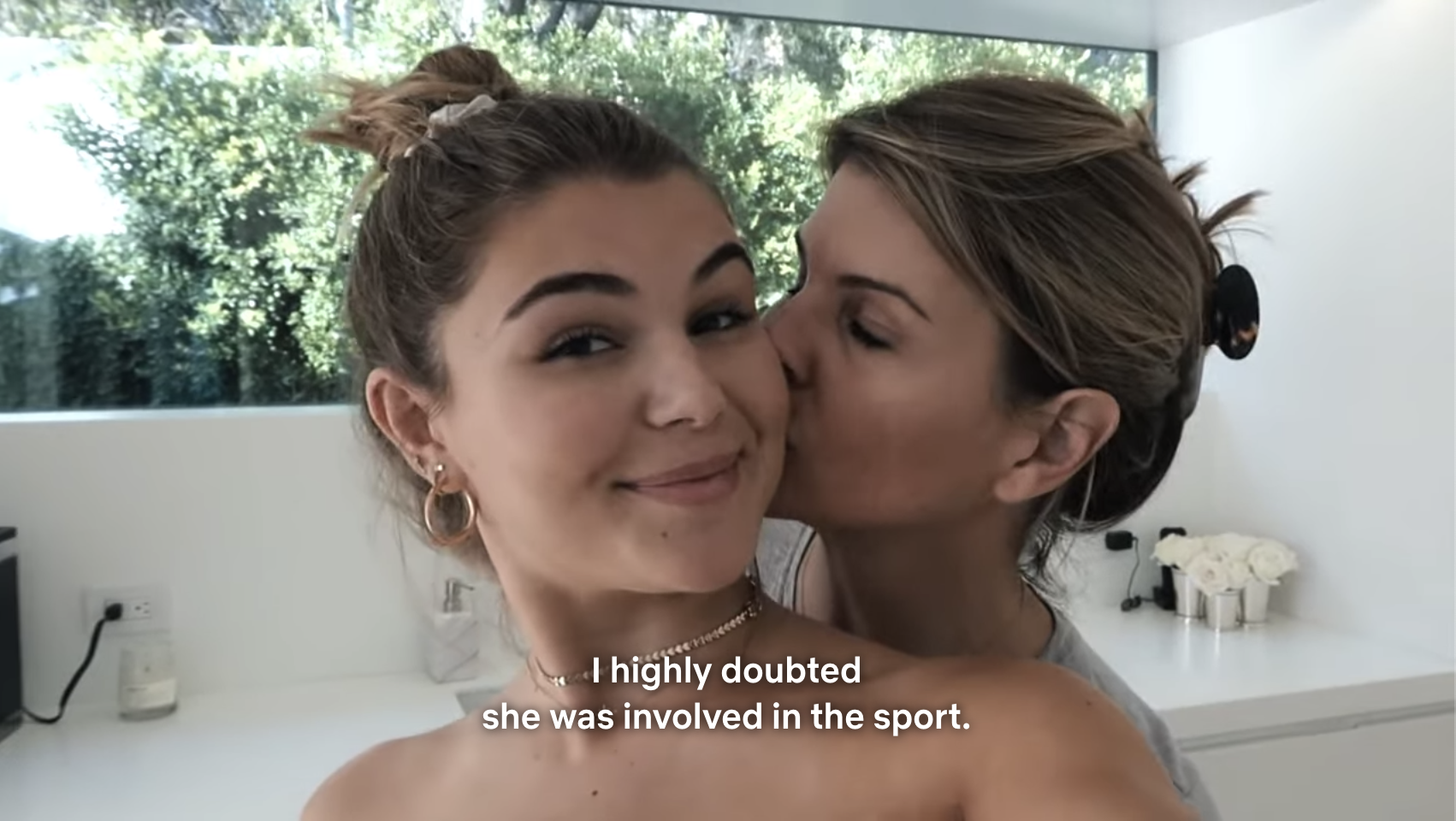 14.
Mossimo Giannulli went to the guidance office and had a very intense conversation about what he was telling the USC admissions office that made the counselor "nervous":
15.
John Vandemoer, the sailing coach at Stanford, found himself in this racketeering conspiracy because it was his job to fundraise for a sport that costs the school more money than it earns them, and Singer kept donating funds so long as he'd "take a look" at certain students: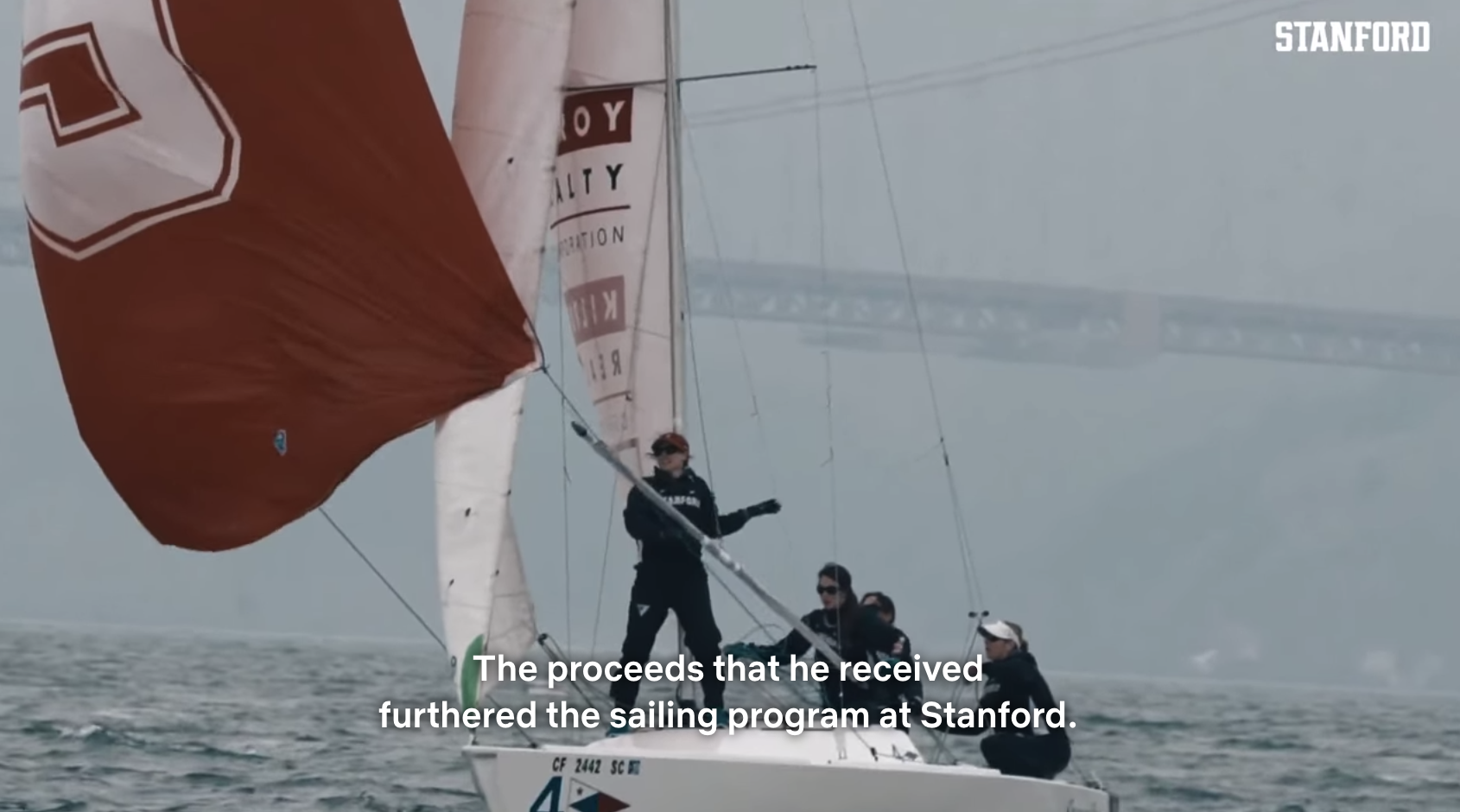 16.
Interestingly enough, Felicity Huffman's daughter would have gotten into the school she applied for, but Singer told Felicity that her daughter didn't have the grades to get in:
17.
Rick Singer also exploited the standardized testing system in order to get his clients "extra time" so that the students had better advantages or even, in some cases, had the exam taken for them: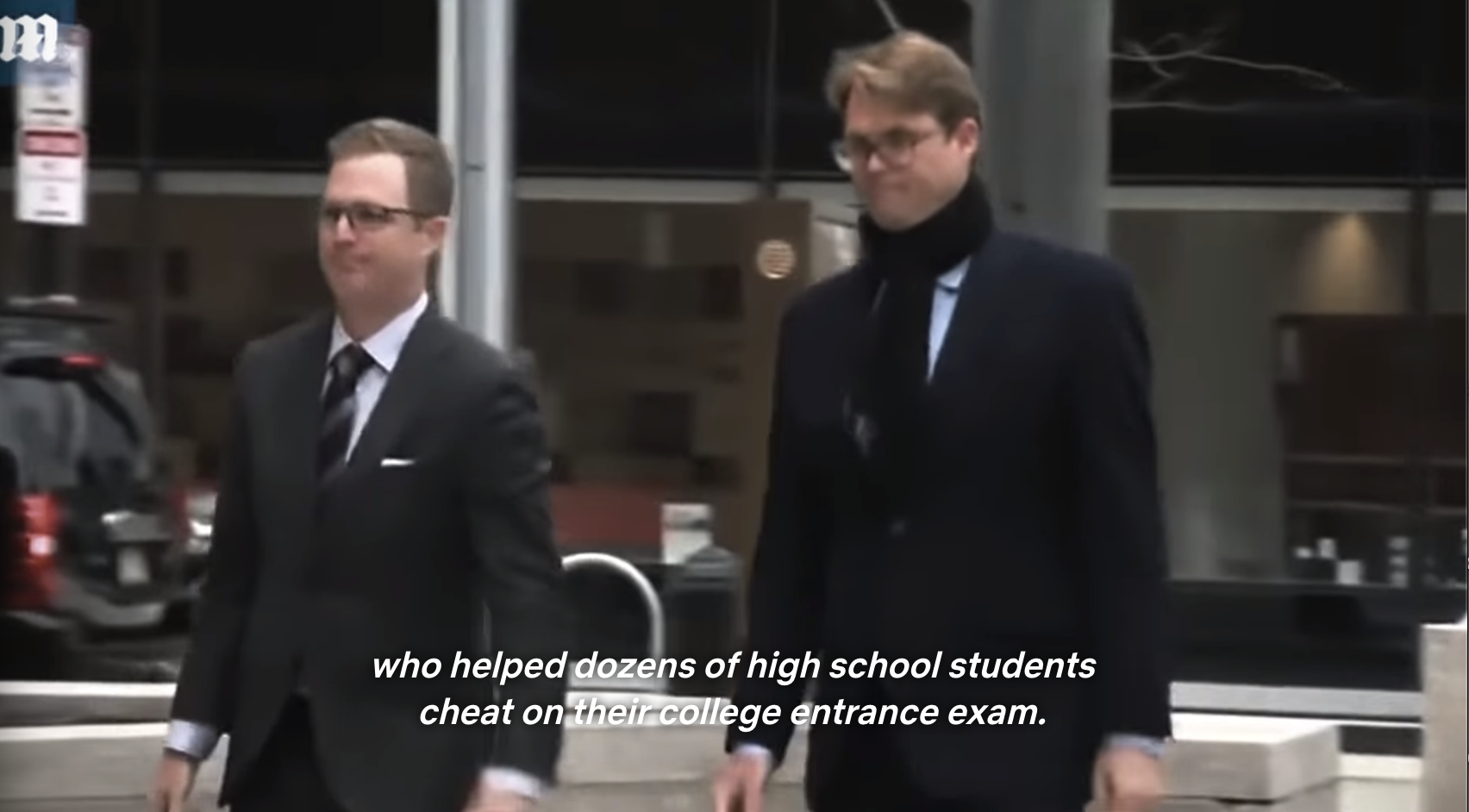 18.
Although Mark Riddell was almost lauded in the media as a test-taking prodigy, Akil Bello, a test prep expert, had this spot-on analysis of Riddell's abilities:
One of the things that amuses me and annoys me when I see most of the reports around [Mark Riddell] being a test-taking savant, or whatever they choose to call him in the moment...um, he's an adult who's taking a test designed for 11th graders. Anyone worth their salt in the test preparation industry should be able to do what he did. The question is would they be willing to do it.
19.
The reason why Rick Singer was caught is because a former client of his, Rudy Meredith, traded information on Singer's scam to lessen the punishment he would receive for his unrelated securities charges:
20.
Once he was approached by the feds, Rick Singer became a cooperative informant: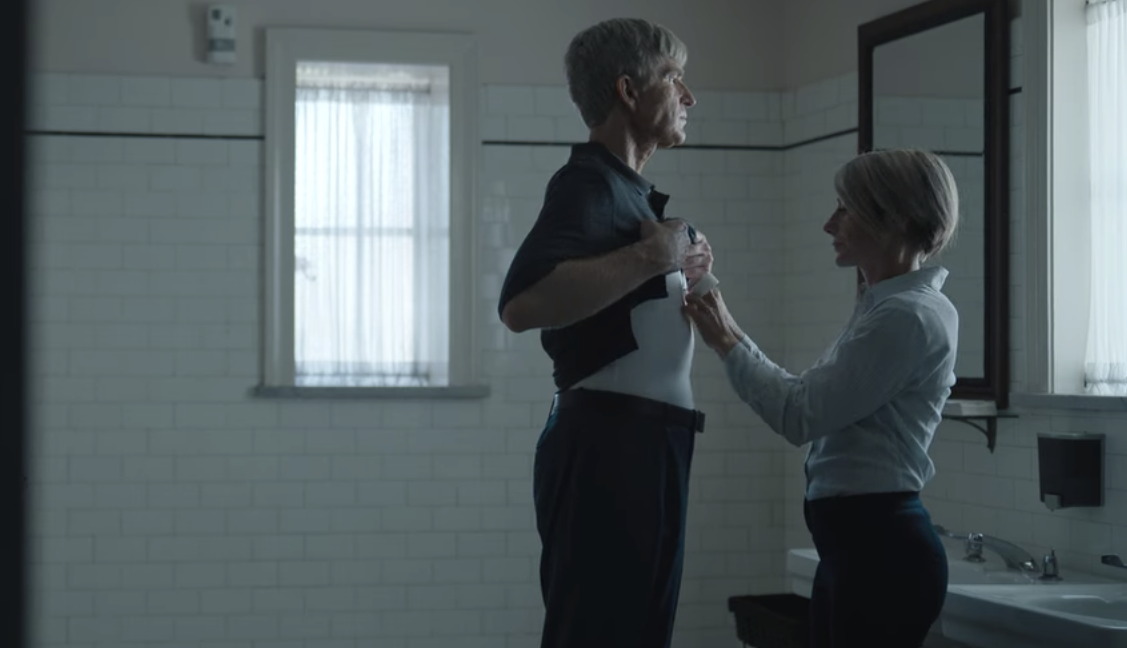 21.
John Vandemoer, the sailing coach at Stanford, pled guilty to conspiracy racketeering. Even though he faced no jail time, he lost his job, home, insurance, and reputation: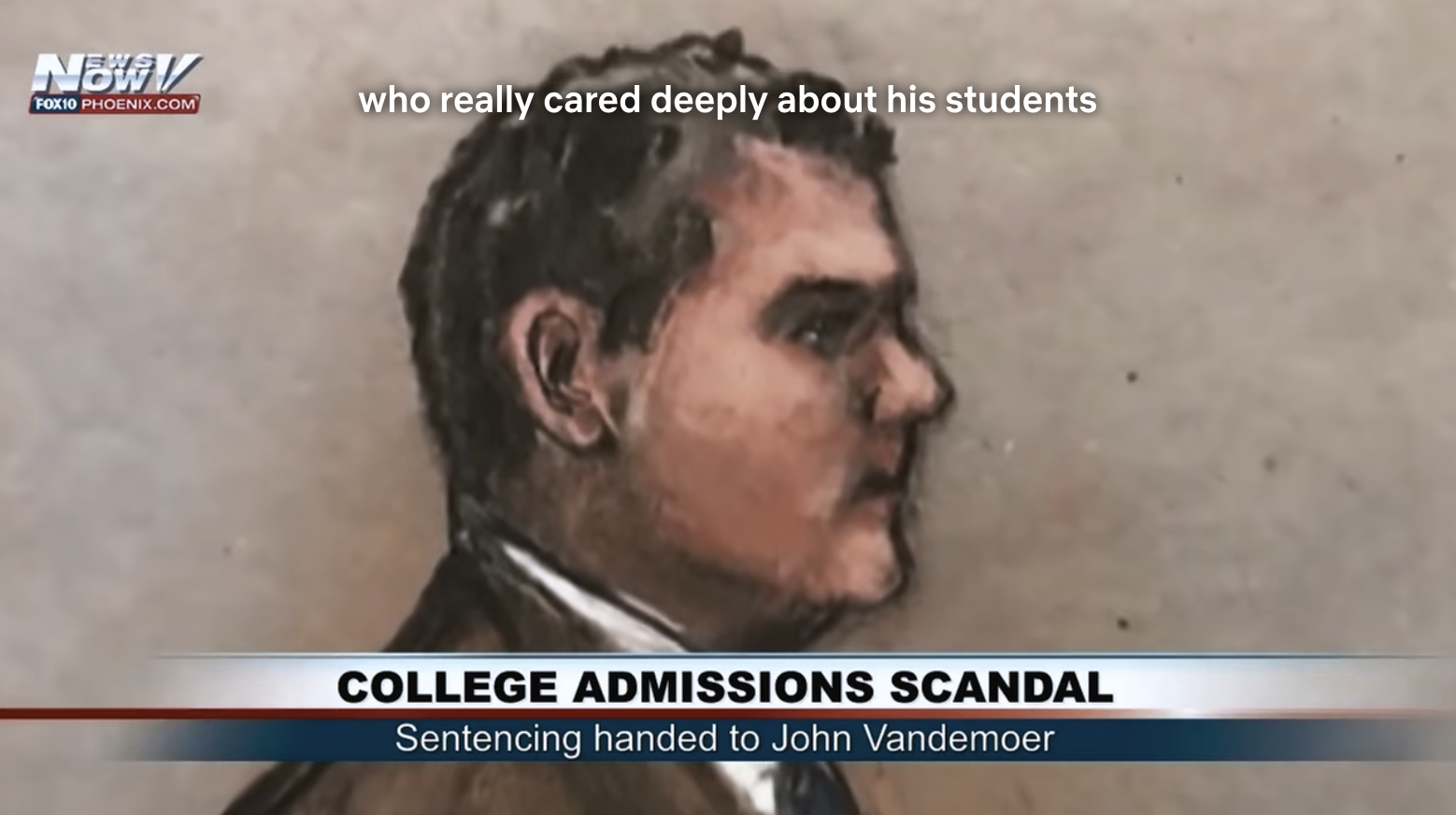 22.
All the participating parties who pled guilty were sentenced to anywhere between two weeks and seven months:
23.
However, at the end of the day, a lot of people have noticed that not much good has come out of this situation. If anything, the colleges have benefitted from this scandal because if rich people would go to these lengths to get their kids into this school, then it must be worth it: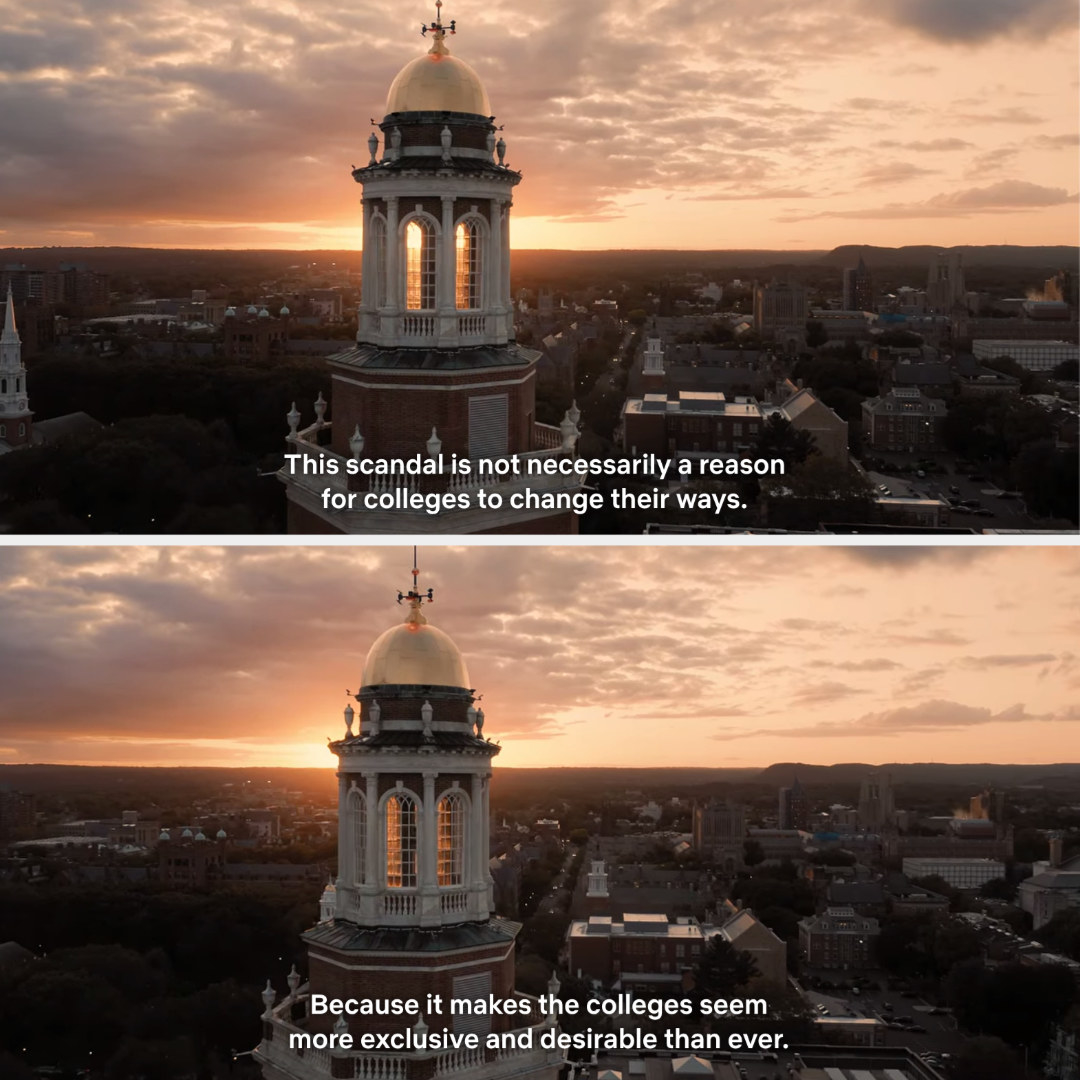 24.
Currently, Rick Singer is awaiting sentencing: