The Dolan Twins — Ethan and Grayson — uploaded an extremely personal and emotional video explaining why they're no longer going to be uploading weekly videos to YouTube.
The hour-long video pulled at every string in my heart and I'm here to break it down for you in case you don't have the time to watch it all.
In case you're unaware, the YouTubers have been uploading videos every Tuesday for the past five years.
In today's video, they announced that they will no longer be filming or posting weekly videos on Tuesdays.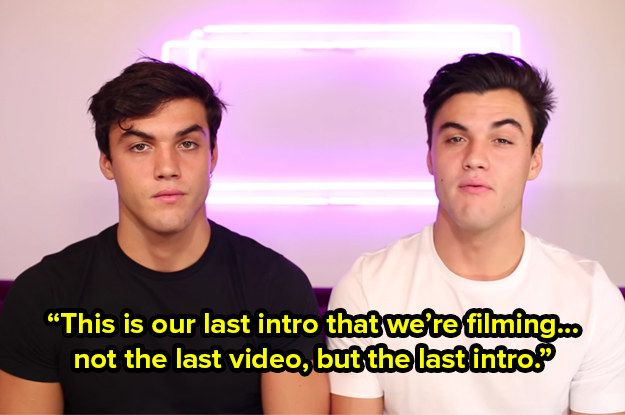 In a candid chat with YouTube dad Shane Dawson, the twins explained how they came to this decision and what this means for the future of their YouTube channel.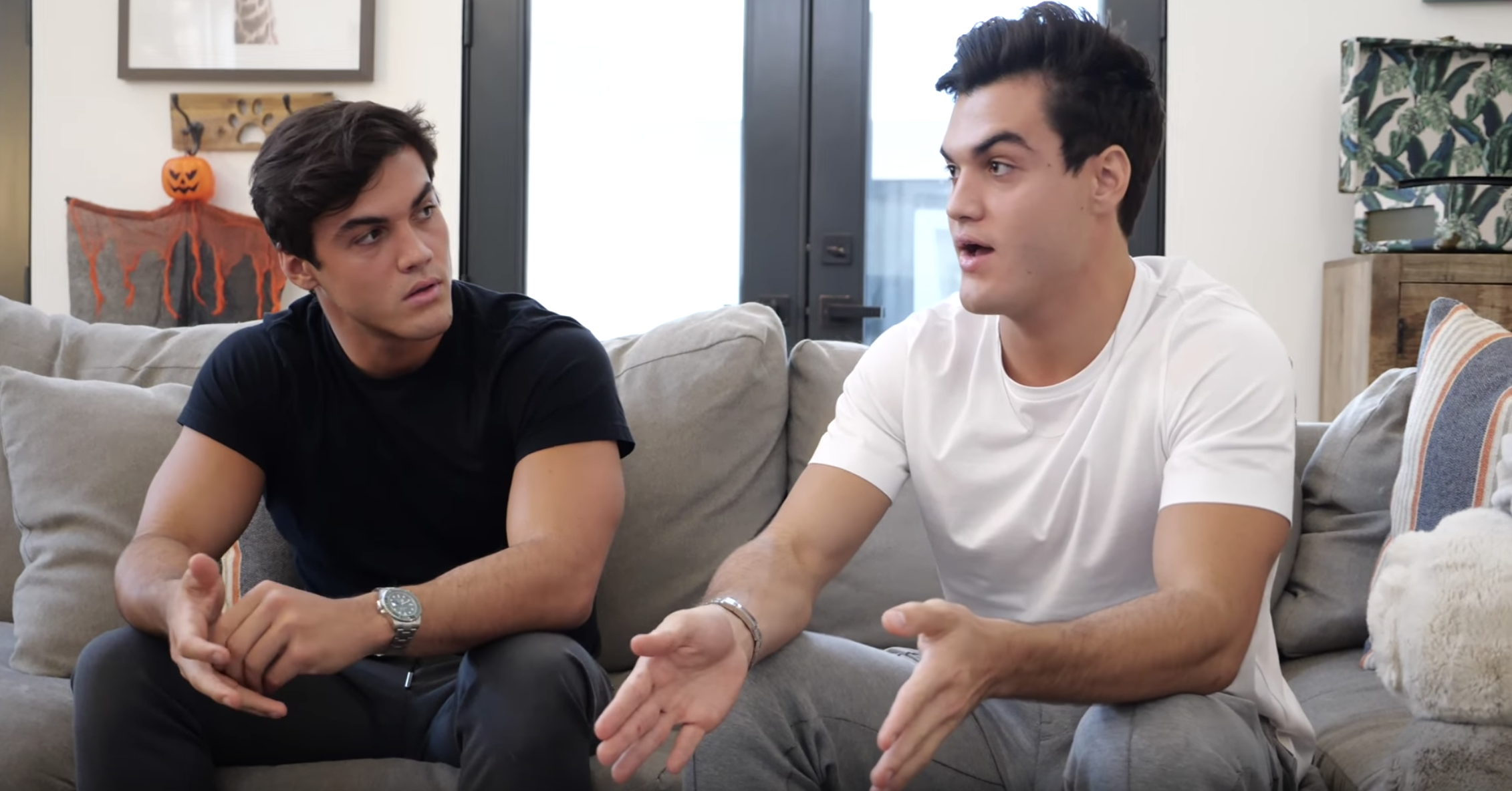 So, buckle up and grab your Kleenex 'cause it's about to get emotional:
Grayson opened up and said that, over the past year, their upload schedule has been having a negative impact on his life.
They both then went on talk about how they've been posting weekly since they were 14 — they're almost 20 now — and how it's held them back.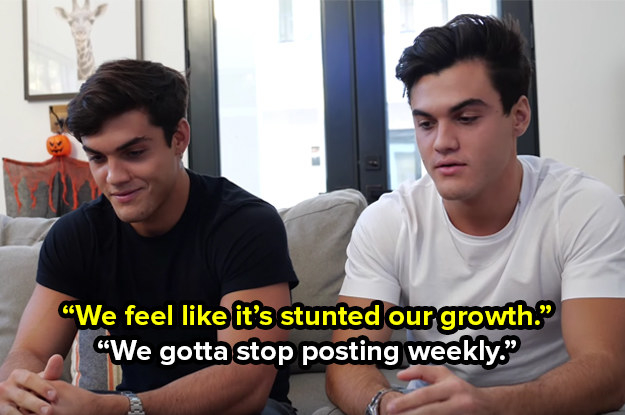 They talked about the struggles of their online persona not matching their IRL personalities and how it was hard for them to grapple with.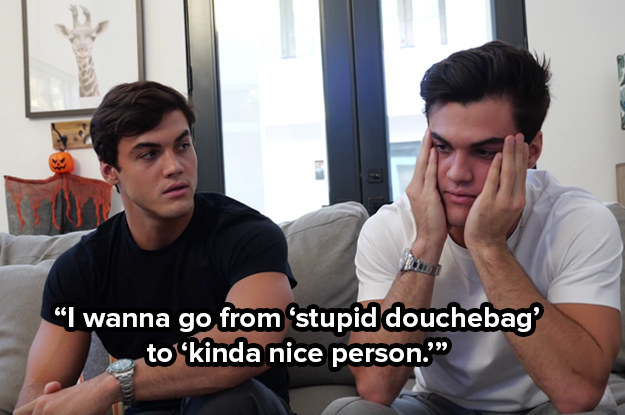 Grayson chimed in and talked about how their rigorous schedule has cost them friendships and relationships because they "can't have a life."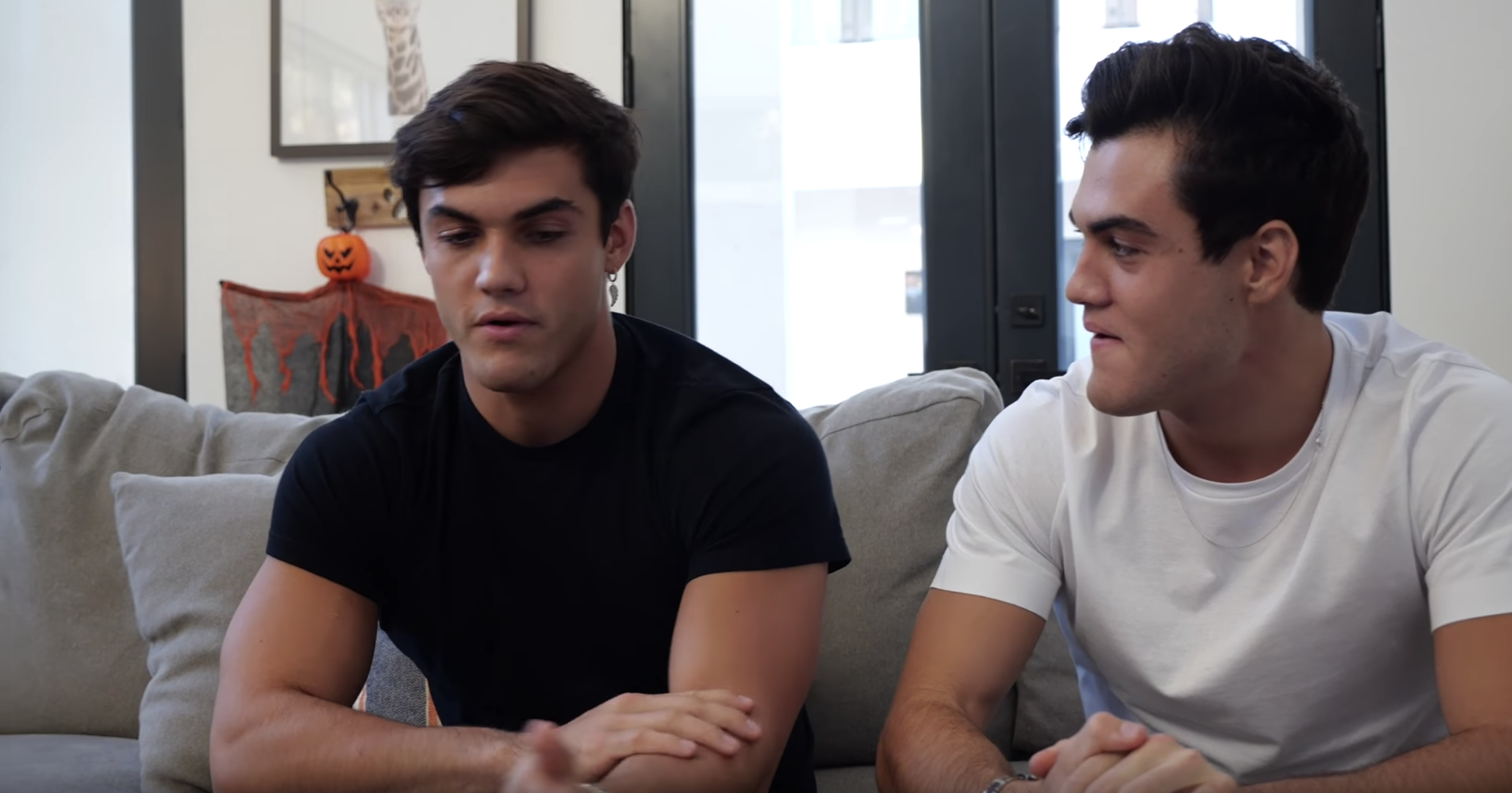 This was especially heartbreaking because their father passed away earlier this year and they said they didn't have the time or chance to properly mourn his death.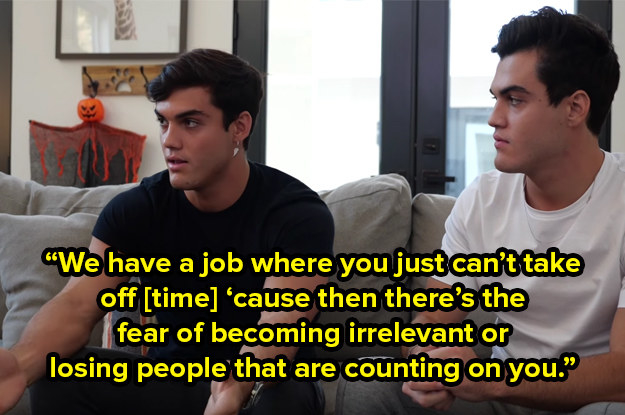 As sad as I am that it had to come to this point, I'm glad it did, because now the twins can focus on content they WANT to make, albeit less frequently, rather than content they HAVE to make.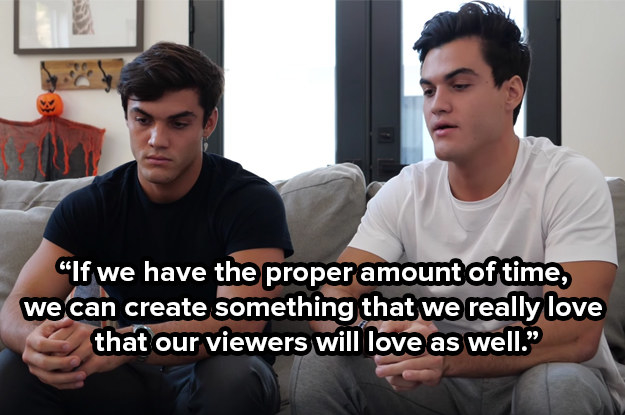 Their conversation with Shane was emotional to say the least, but all is well because it ended on a happy note.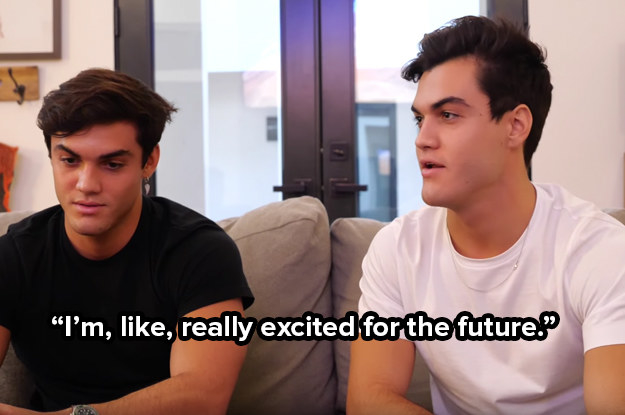 Even though they'll no longer be posting on Tuesdays in their iconic studio — which they tore down at the end of the video — the third day of the week will always be special to the Twins. They got tattoos to commemorate it.
The video ended with this sweet and simple message.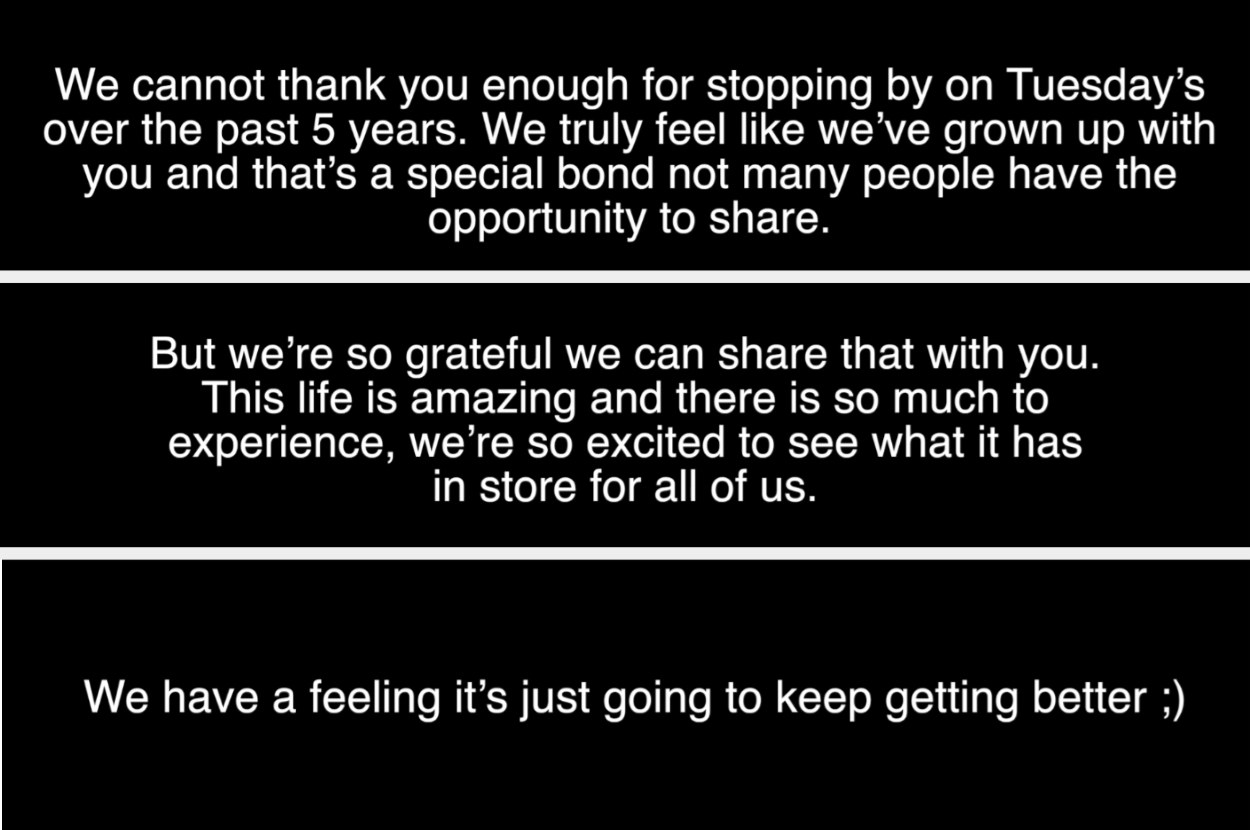 Am I sad that the twins won't be uploading weekly anymore? A little bit. But am I happy that the twins are taking time for themselves to grow and fall back in love with making content? Absolutely. I, and I cannot stress this enough, cannot wait to see what the future has in store for them.