Hello, good folks of the interweb! My name is Ehis and I LOVE fashion. Not only do I love wearing fashionable items — pre-COVID, I've been told by many a coworker that I have dope style — but I also love watching fashion on television (Jane by Design, Gossip Girl, Project Runway, you name it, and I'm watching it).
So, when I found out that Darren Star — the creator of Sex and the City, aka the most fashionable show known to man — had a new show coming to Netflix, I immediately added it to my queue.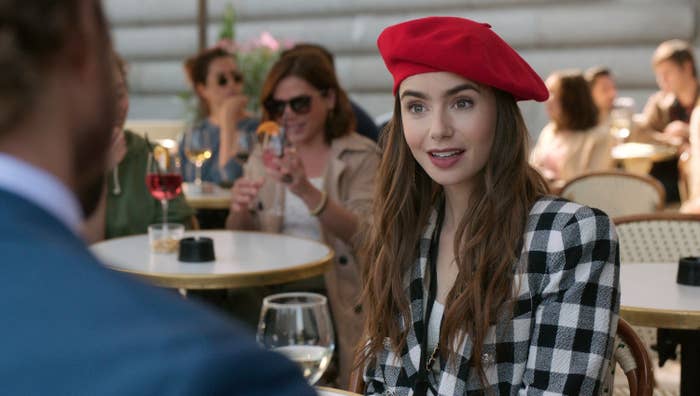 However, when I went on Twitter and saw everyone talking about this new show — and all the hats (???) — Emily in Paris moved to the top of my watch list:
Even though no one asked, I decided to watch the first episode of the series and give you my thoughts anyway:
Before we jump in, here's the synopsis that Netflix gives for Emily in Paris:

1.
OK, right off the bat, I want this Cher-inspired plaid bomber jacket: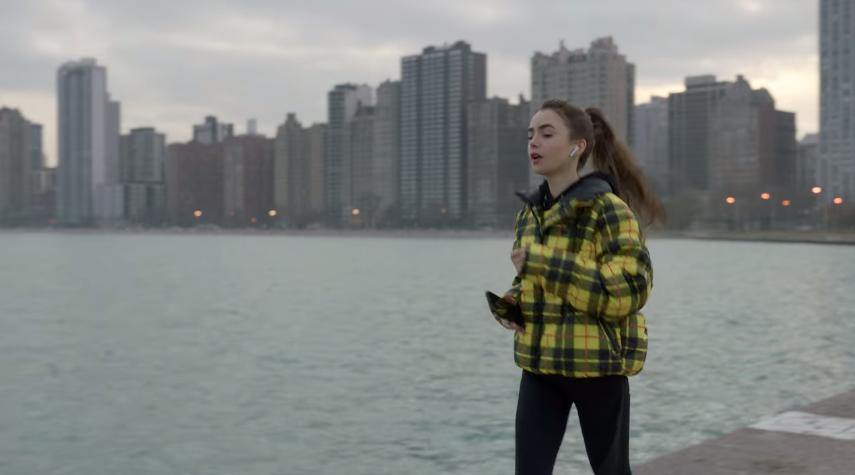 2.
IS THAT ADDISON MONTGOMERY SHEPHERD?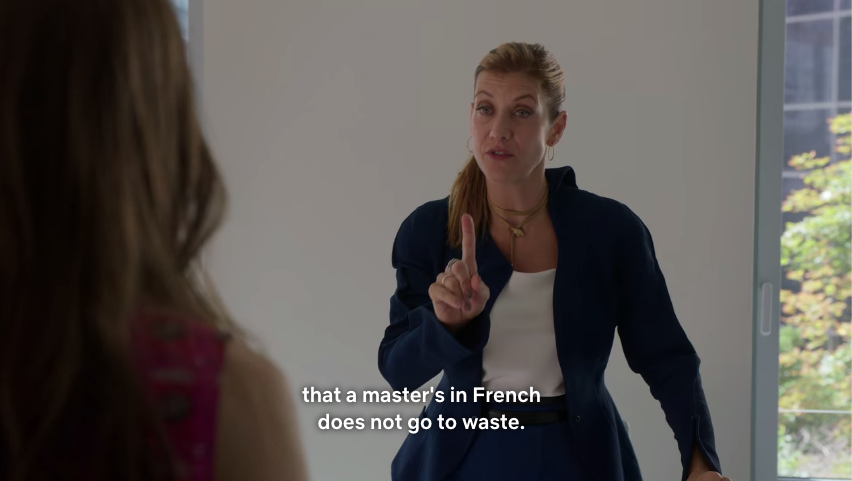 3.
OK, I'm not entirely sure what Emily's job title is, but if it allows her to AFFORD KENZO CLOTHING, then I want it: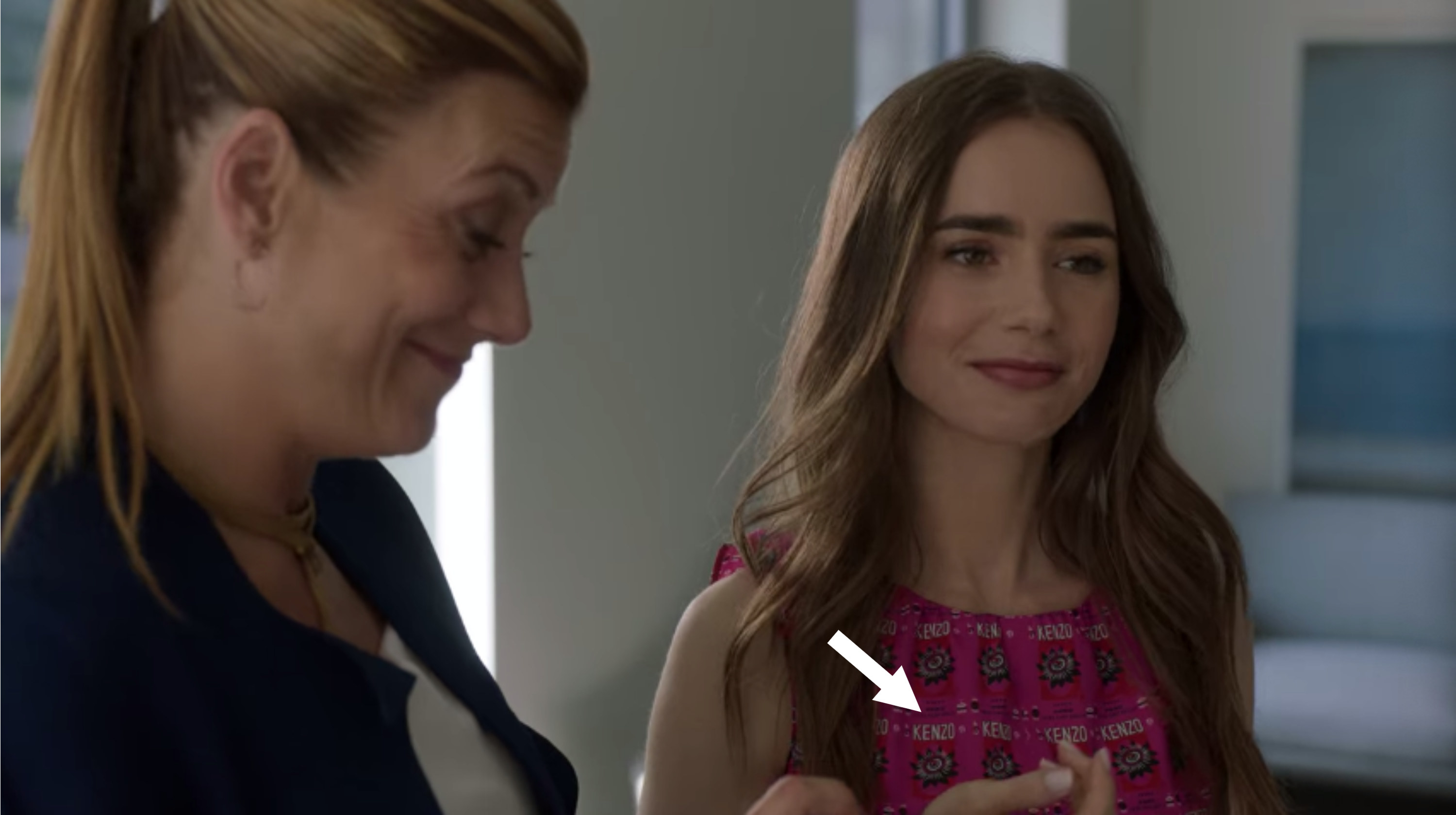 4.
I love the energy of Emily ordering a sauvignon blanc in a Chicago sports bar:
5.
This, too, would be my reaction to seeing this view: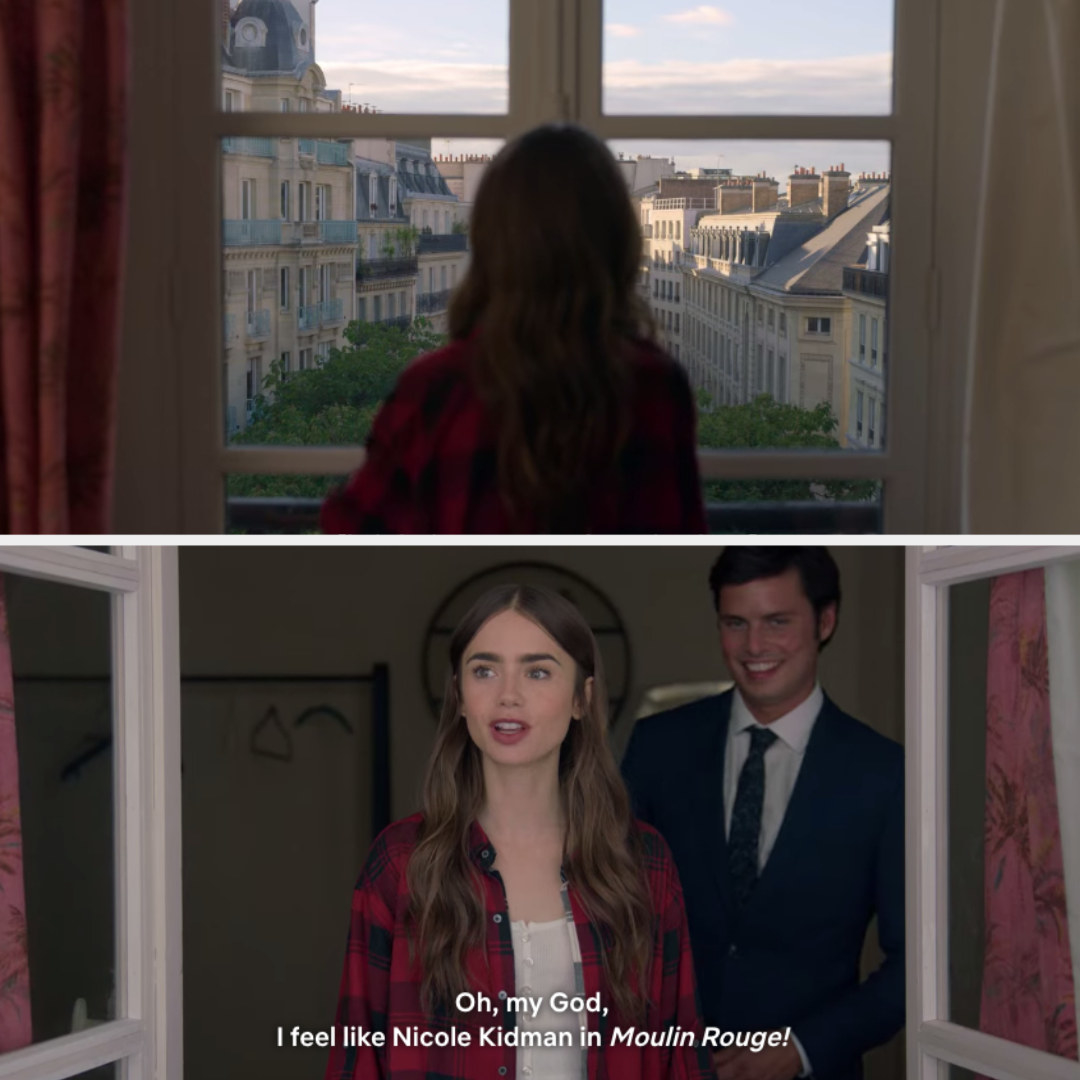 6.
Trés audacious: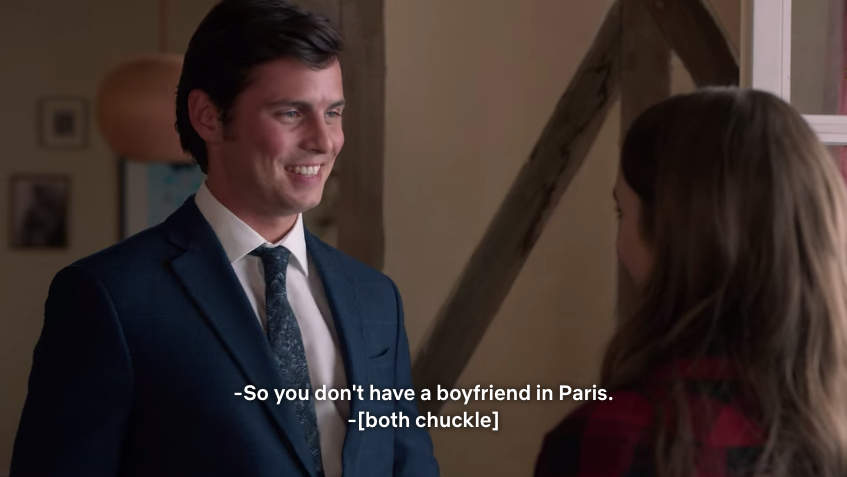 7.
I can't explain it...but I think I'm going to like him: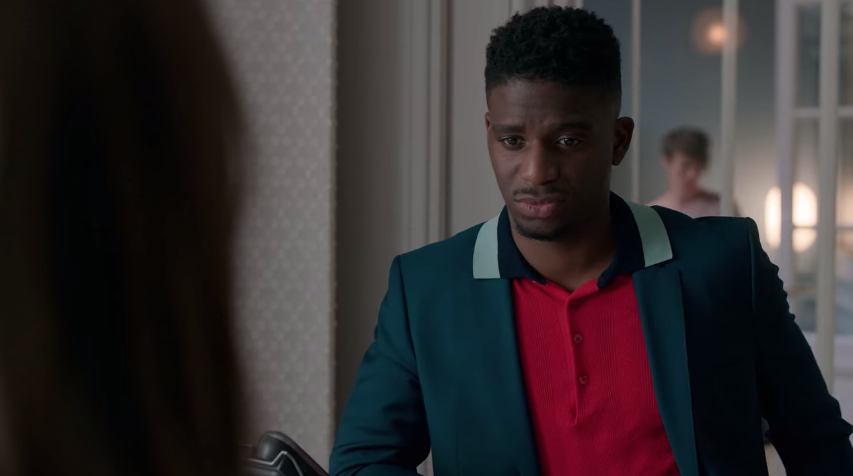 8.
I do feel bad that Madeline gave Emily this dream job without checking to see if she knew how to speak French...
9.
America in a nutshell: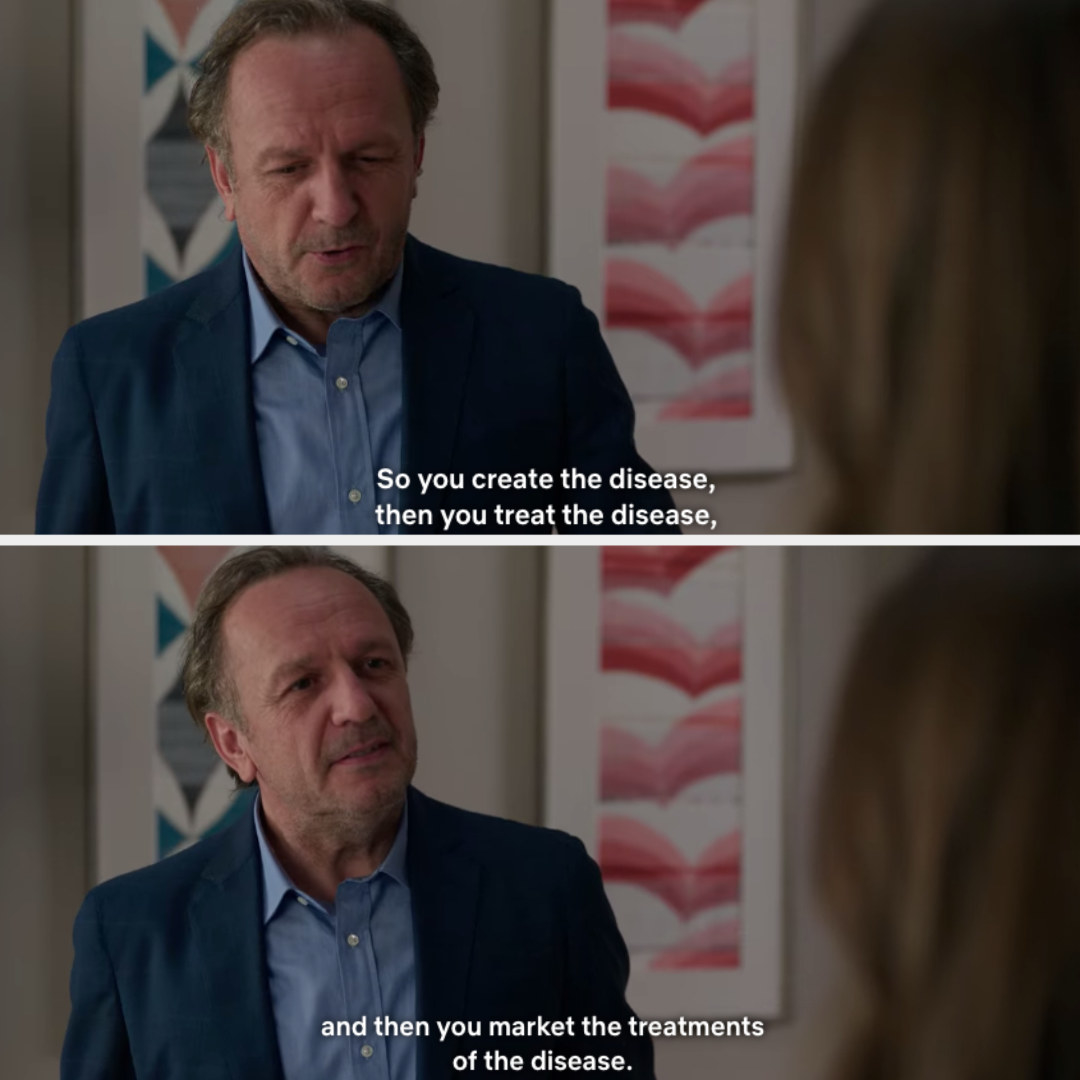 11.
Oh, c'mon! Give the American a chance!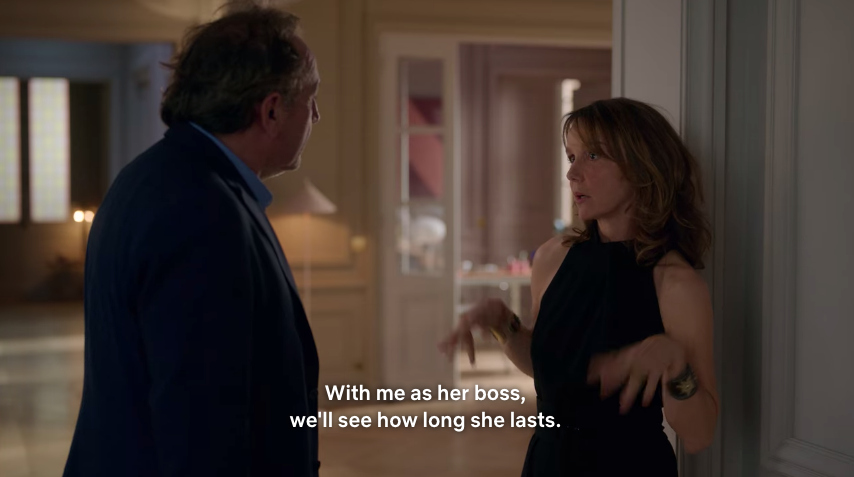 12.
OK, if this is Emily's neighbor, then Chicago boyfriend should be WORRIED...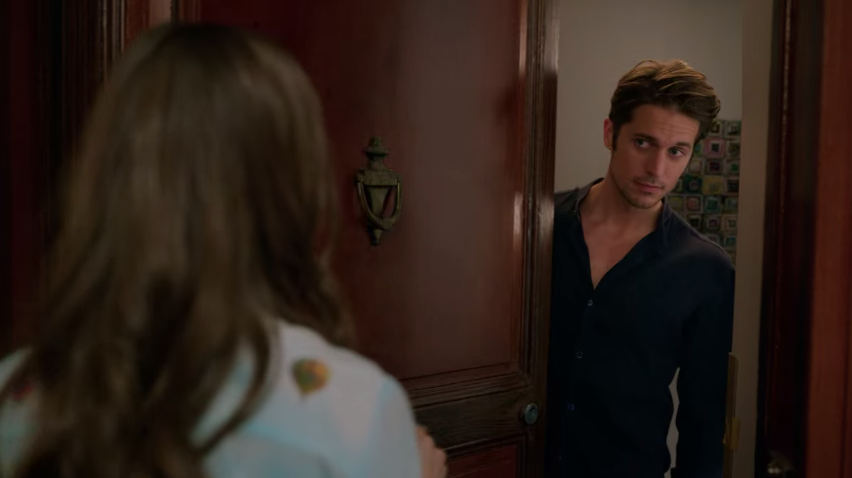 13.
Smoking is bad, but this was trés hilarious: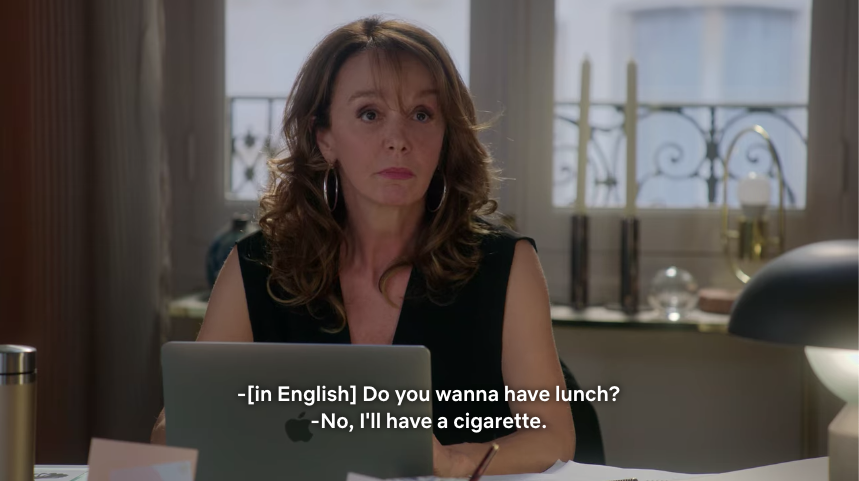 14.
"Louis, I think this is the beginning of a beautiful friendship."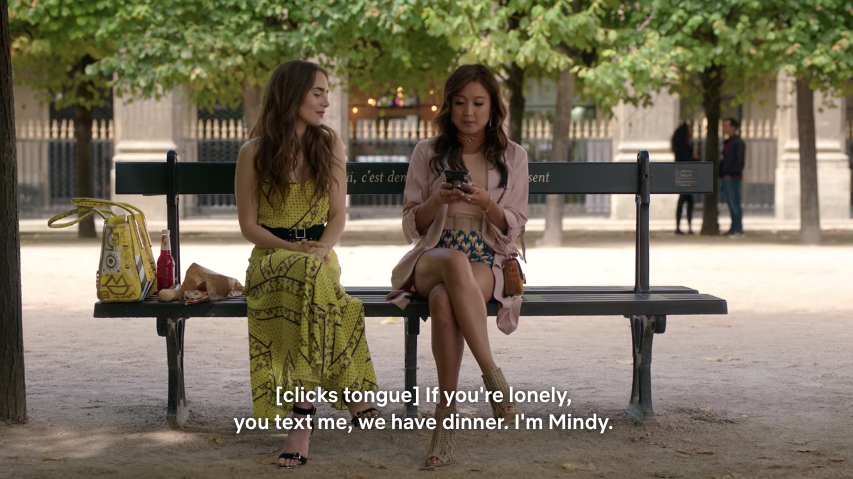 15.
AHH, so you're mean to this girl because she's good at her job...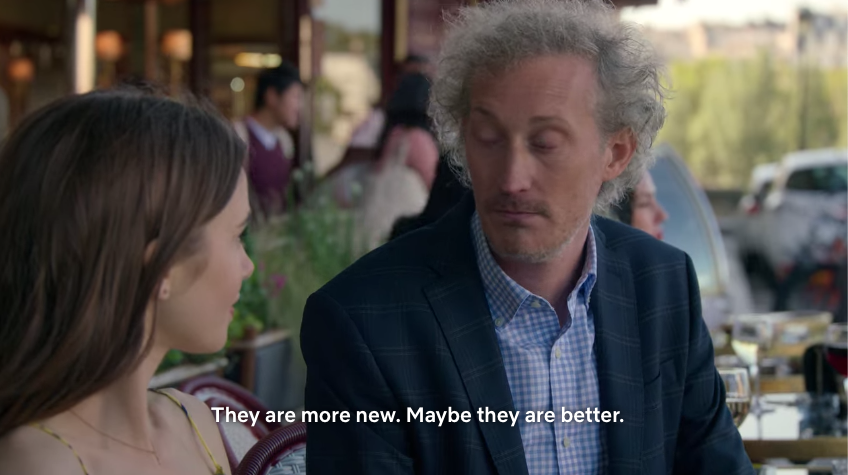 16.
At the end of a long day, all she wants is some, ahem, release, but instead Emily cuts off all the power in her building with her vibrator: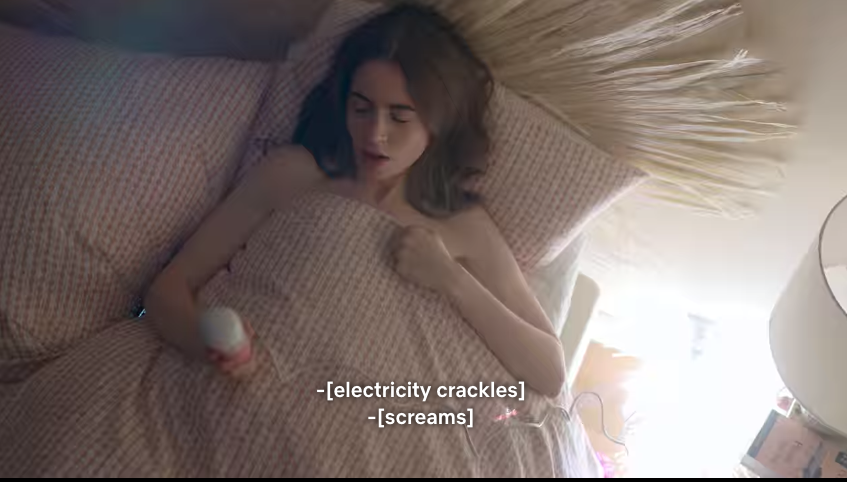 OMG, that was so much fun! I don't quite know where the series is gonna go from here, but I do hope that Emily shows those French coworkers she means business...also, no shade to Chicago boy, but I hope she cheats on him with hot neighbor Gilles.
Can't wait to watch more of this show and see the iconic hats everyone can't stop talking about. Until then, I wait with bated breath.