Earlier this month, Netflix added Easy A (dir. Will Gluck, 2010) to their list of titles, and ya girl was EXCITED.
I used to watch this movie all the time in high school — much to my mother's annoyance. However, I haven't watched it in almost a decade. But you know what they say, there's no time like the present!
So sit back, cuddle up with your copy of The Scarlet Letter, and enjoy:
1.
OK, right off the bat — and this may be because I went to film school* and I can't NOT notice these things — but I cannot believe that Penn Badgley got billed before Amanda Bynes**!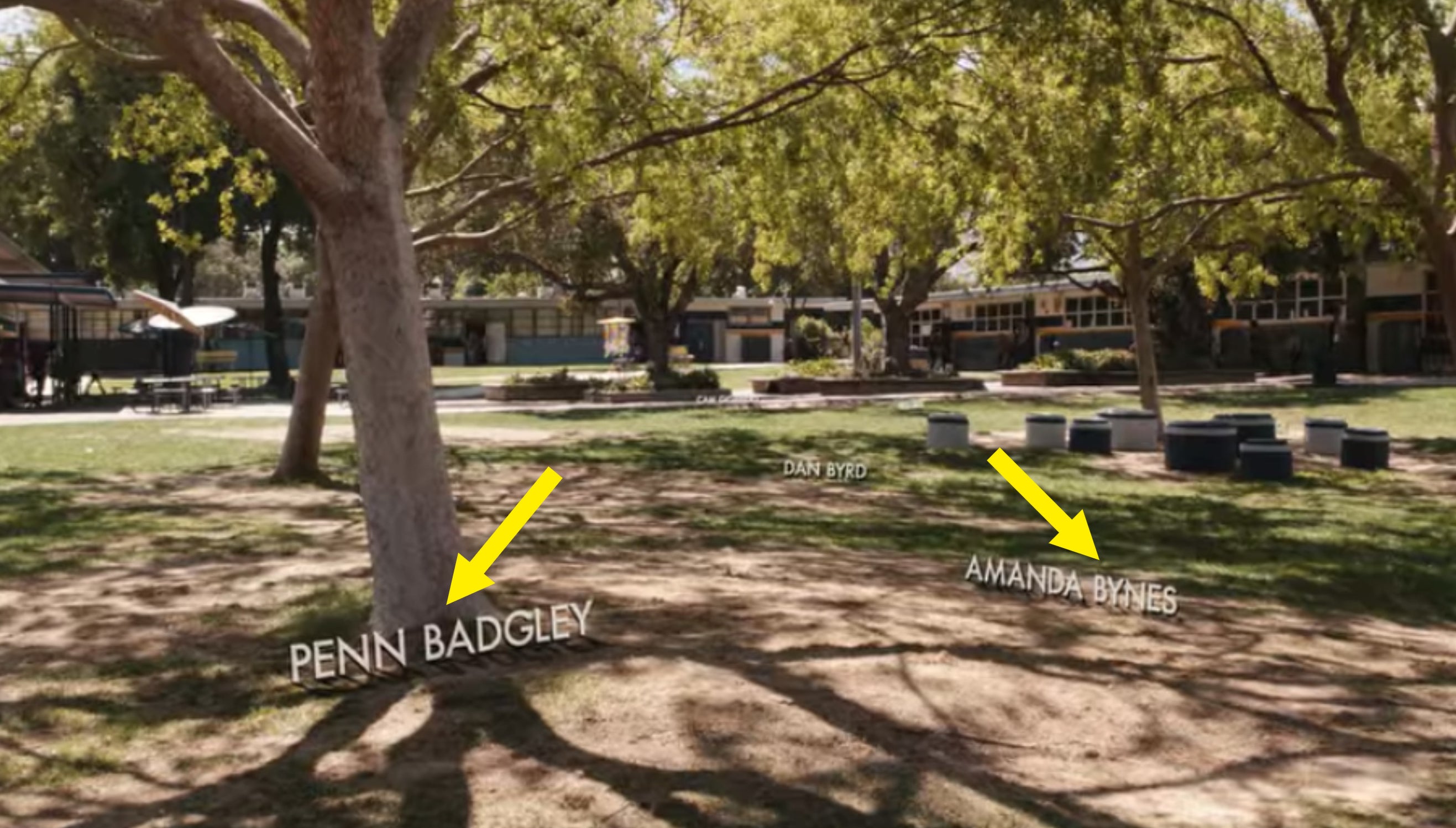 2.
Did...Olive invent vlogging?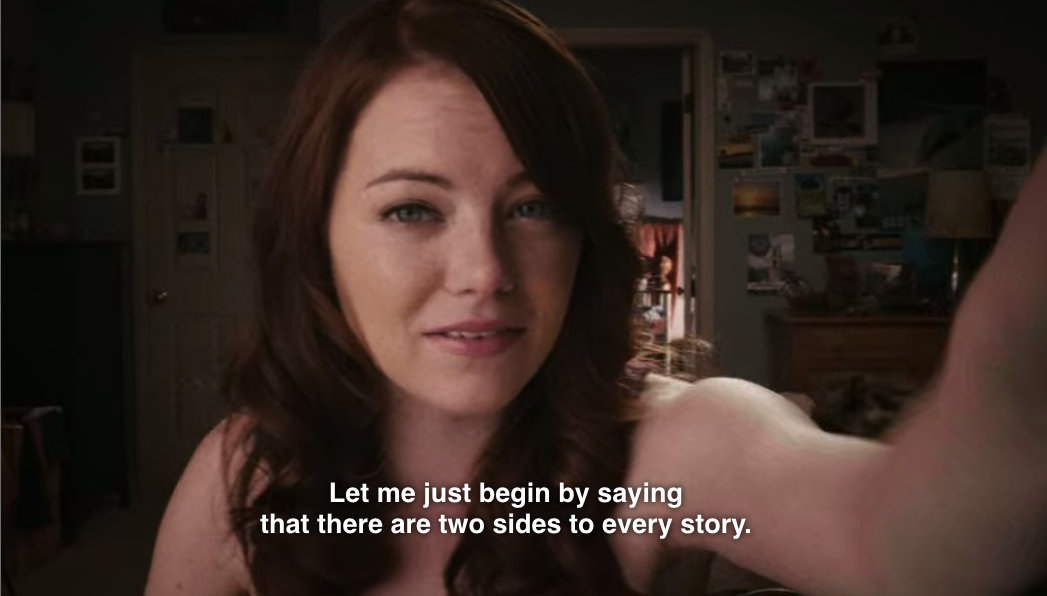 3.
*George Clooney has entered the chat*: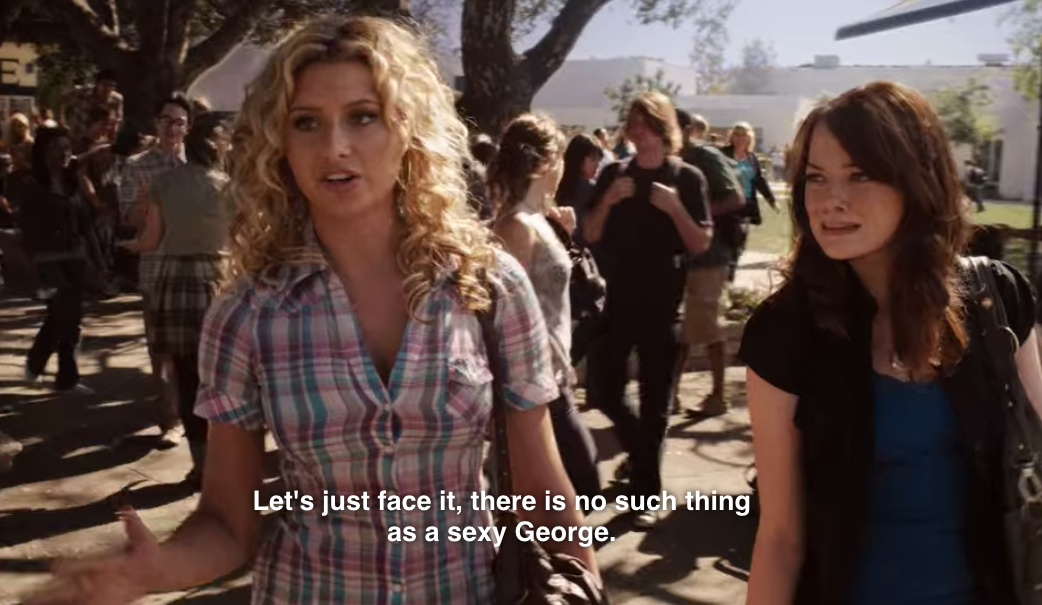 4.
OMG, the montage of Olive singing "Pocketful of Sunshine" is a cinematic moment: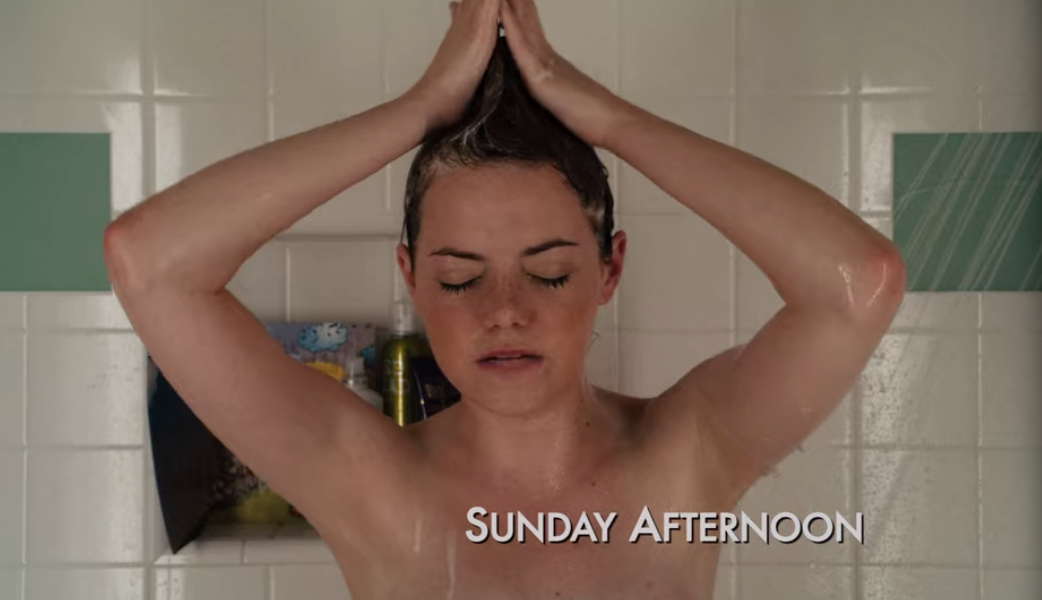 5.
AHHH Penn Badgley...despite my love for him, the Blue Devils mascot costume is LAZY AF:
6.
And so our plot begins! Again, will never understand why high schoolers care if/when their fellow students lose their virginities...or maybe it's a cliché invented by Hollywood!!
7.
I WAS NOT READY FOR THIS LINE!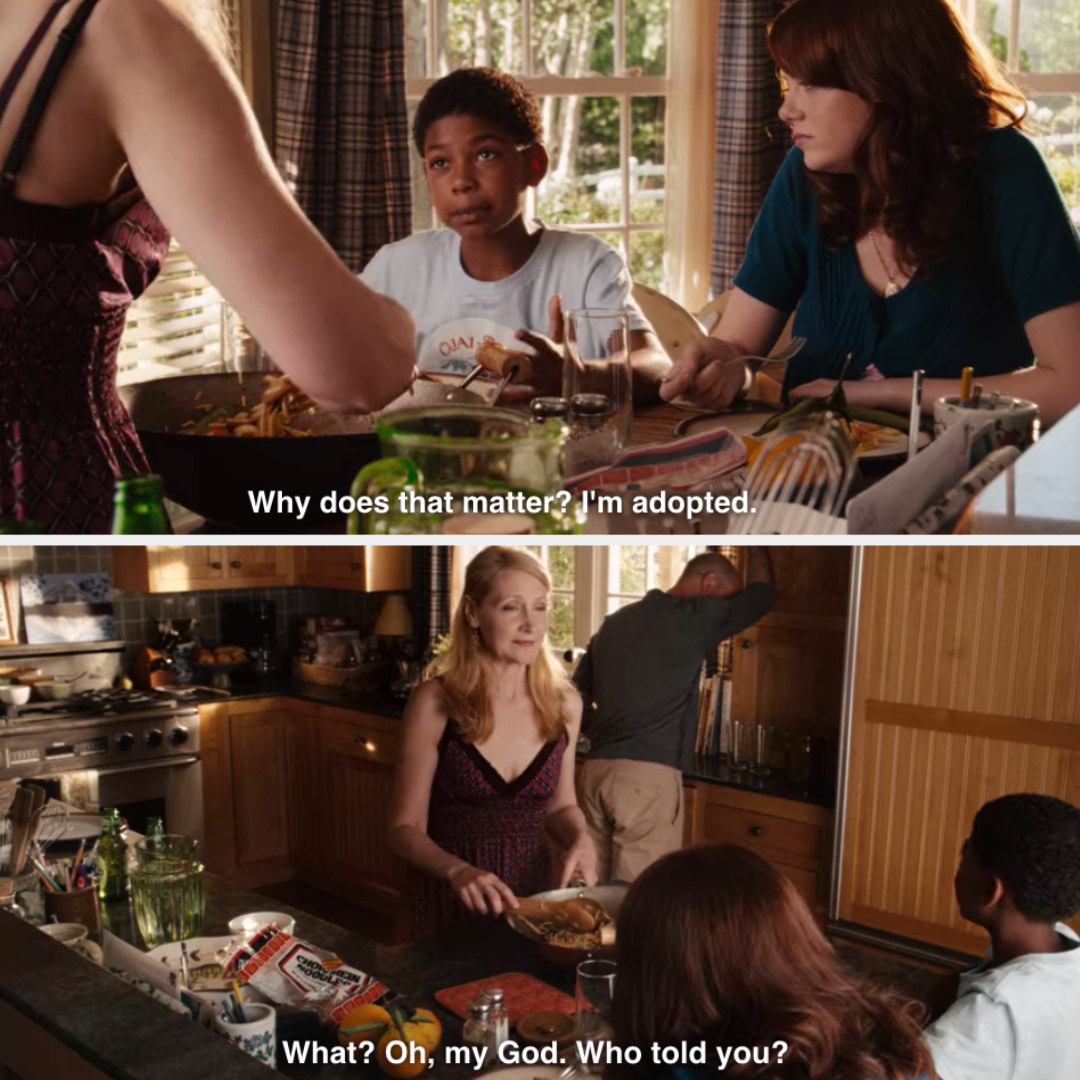 8.
OK, I do not condone Olive calling this girl a "tw@t," BUT methinks Nina should have also been punished!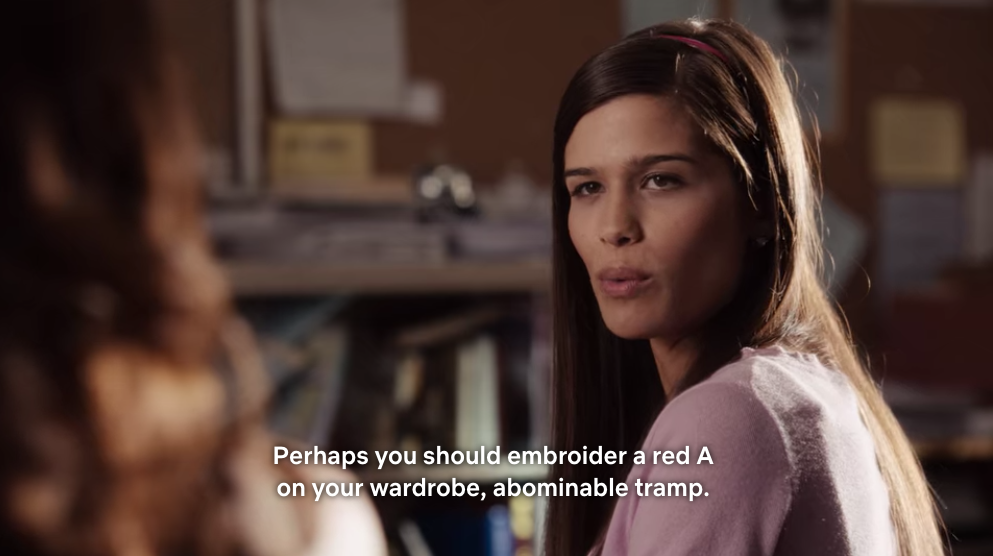 9.
I can't help but wonder if Rhiannon didn't push Olive for false information/listened when she tried to come clean, then we wouldn't have been caught in this web o' lies: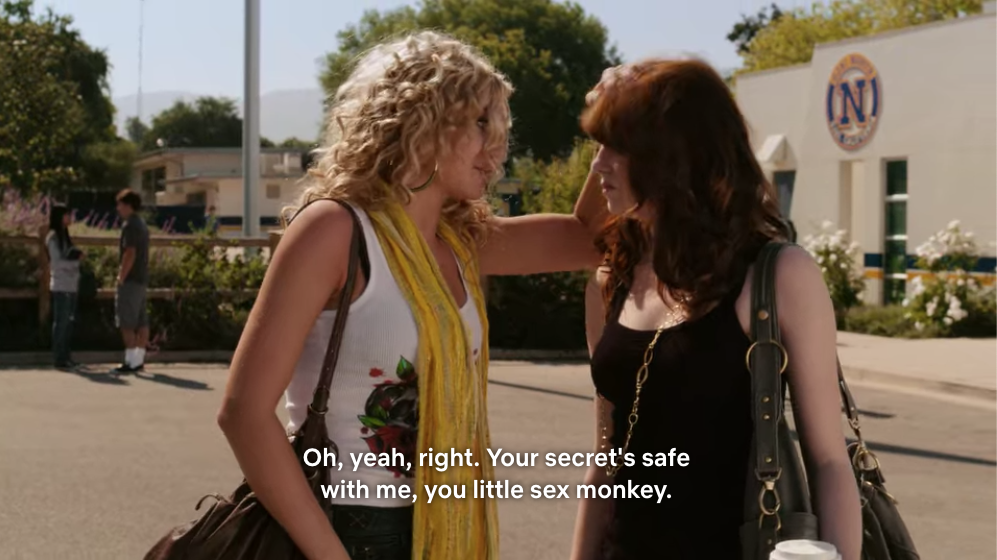 10.
UGH, I forgot that this all started because she wanted to help Brandon, who was getting bullied for being gay: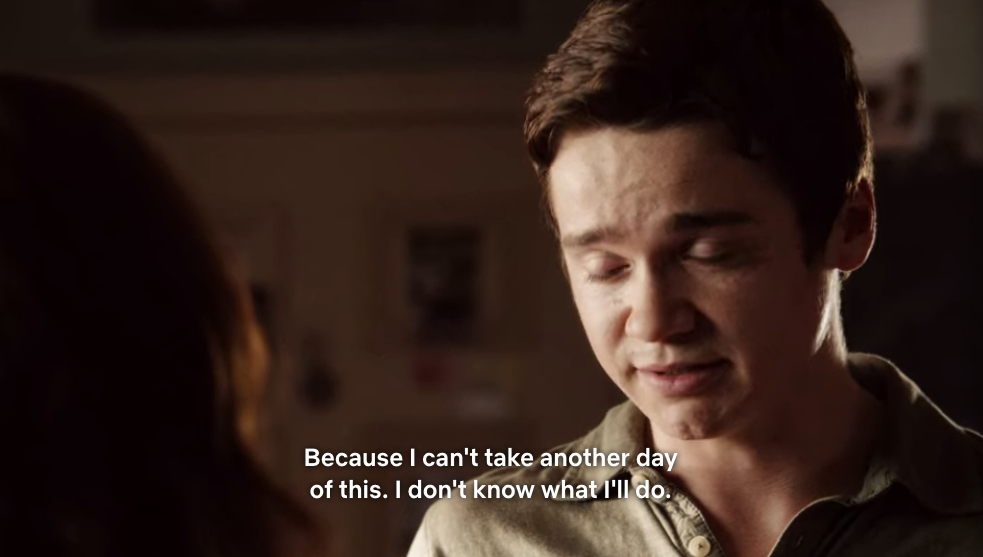 11.
I would never, EVER let teens have sex in my room at my party. Isn't that what guest rooms are for?
12.
AHH yes, the double standard of men having sex in HS and women having sex in HS: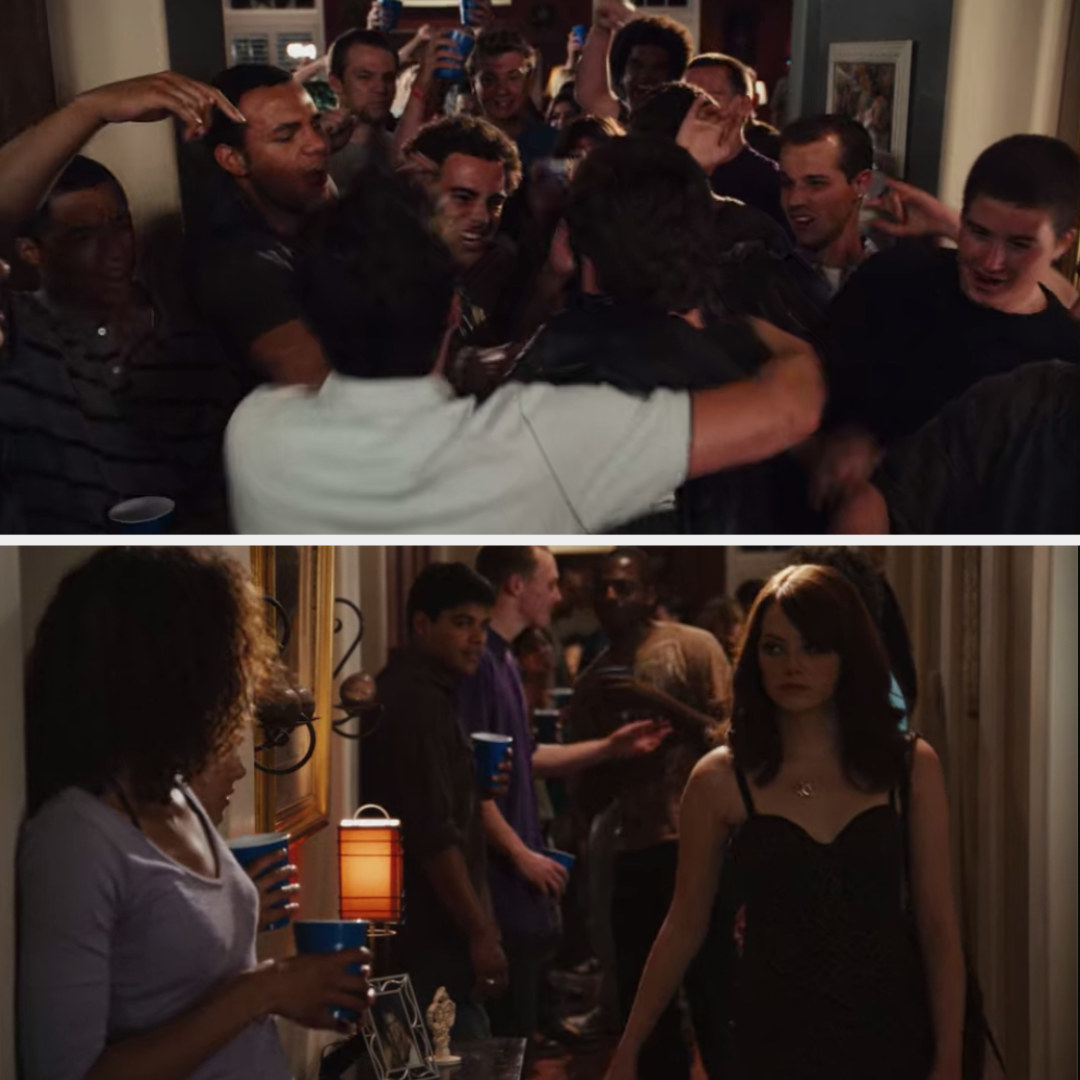 13.
HOLY SHIT! $200!! AND A DILDO!!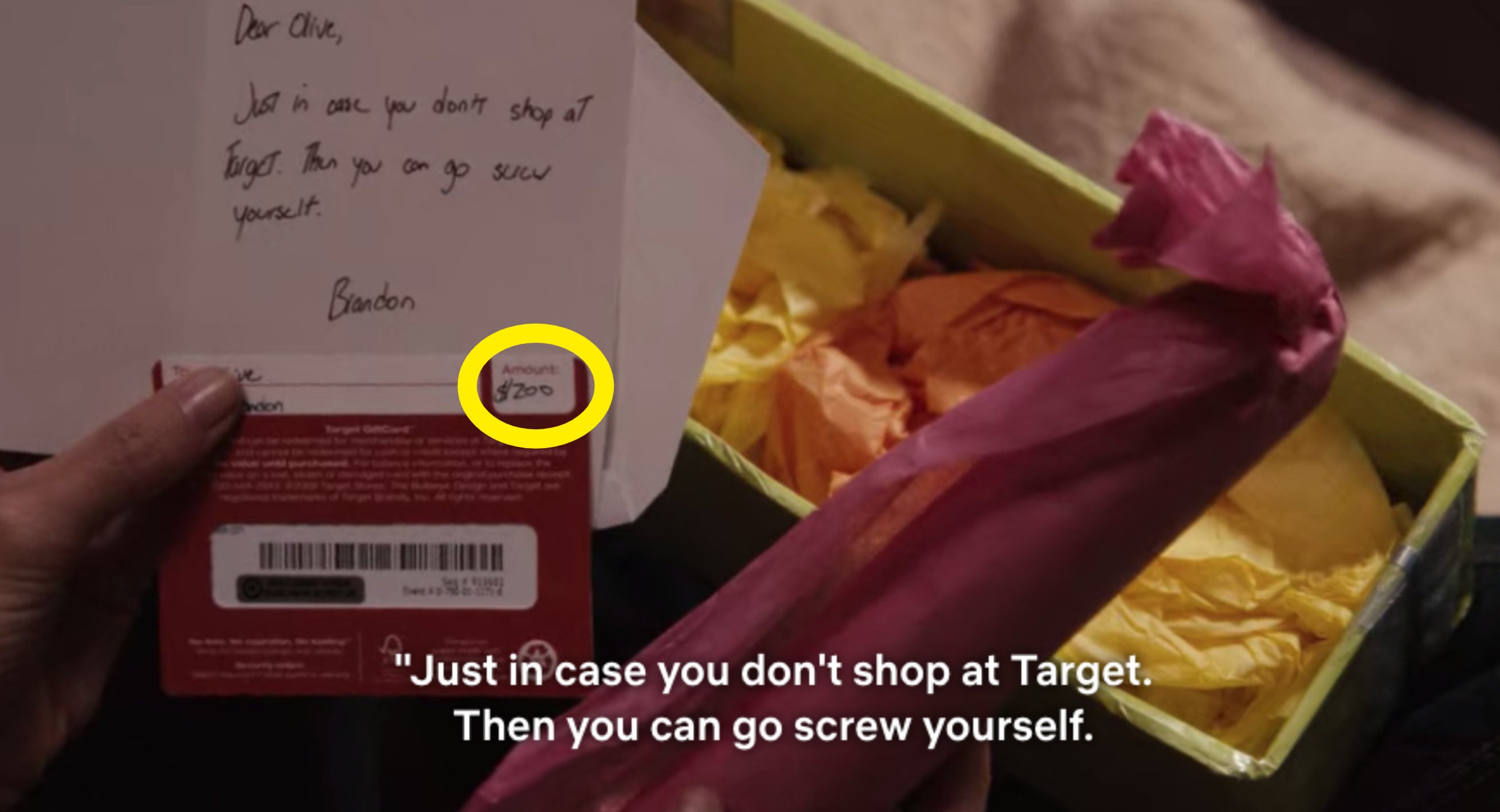 14.
CAN SOMEONE SAY "CULTURAL RESET"?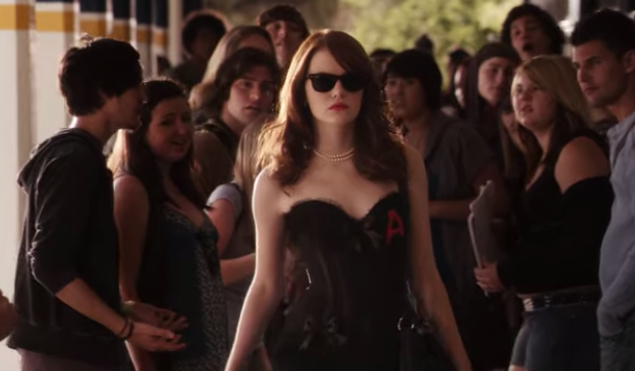 15.
And the PLOT THICKENS: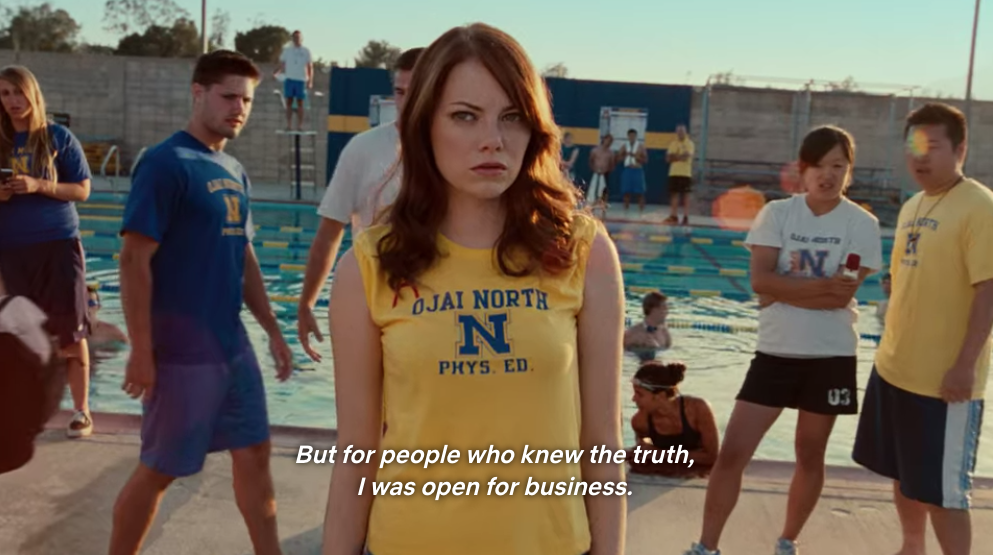 16.
Ugh, this monologue fucking HIT ME IN THE FEELS!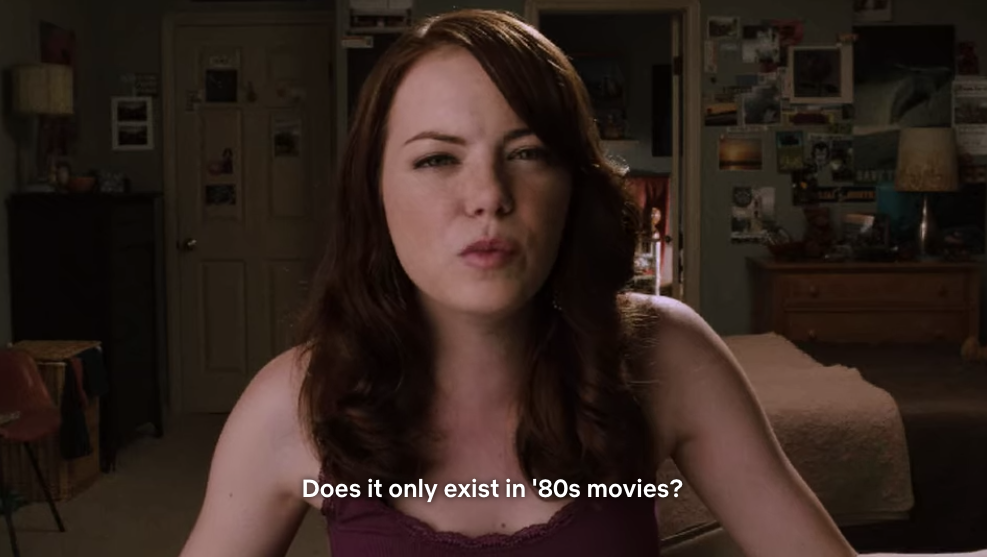 17.
Mr. Griffith standing up for Olive and caring about her wellbeing is why teachers are not paid enough: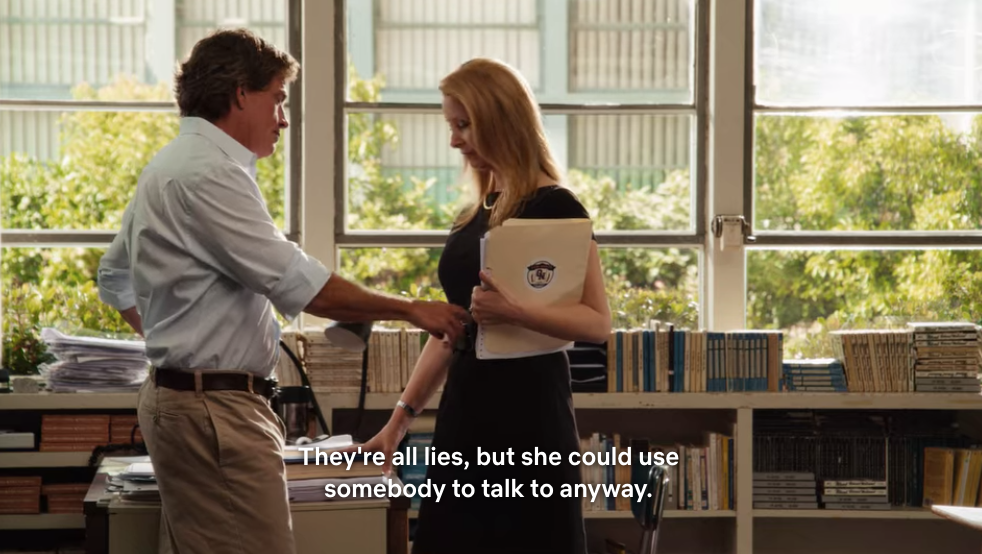 18.
MICAH! Why did you lie and say Olive gave you chlamydia? Just as she was becoming friends with Marianne, too:
19.
WAIT! MRS. GRIFFITH GAVE MICAH CHLAMYDIA? Not only is she awful at her job, she's also a cheater*: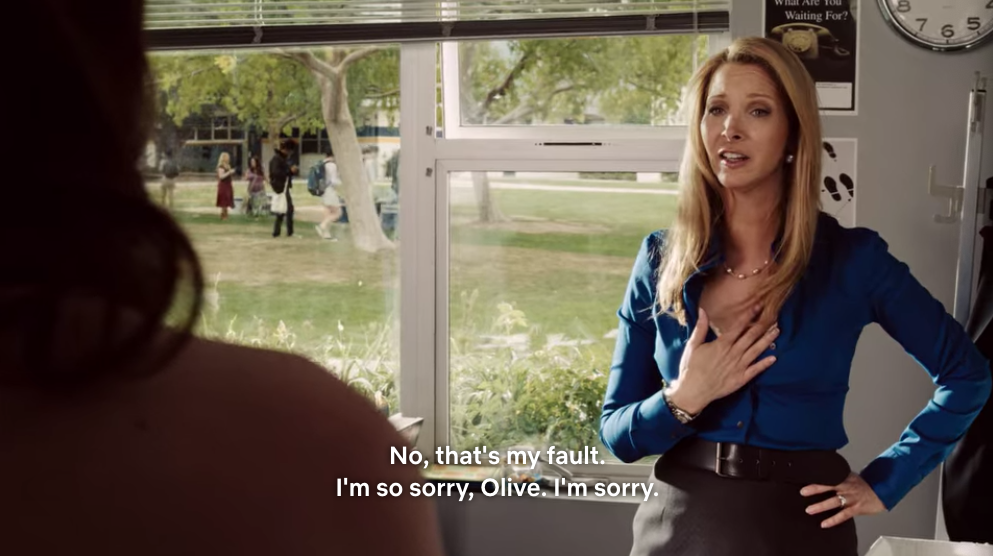 20.
Maybe if these kids minded their business/didn't believe every rumor they heard, Olive wouldn't be in this situation: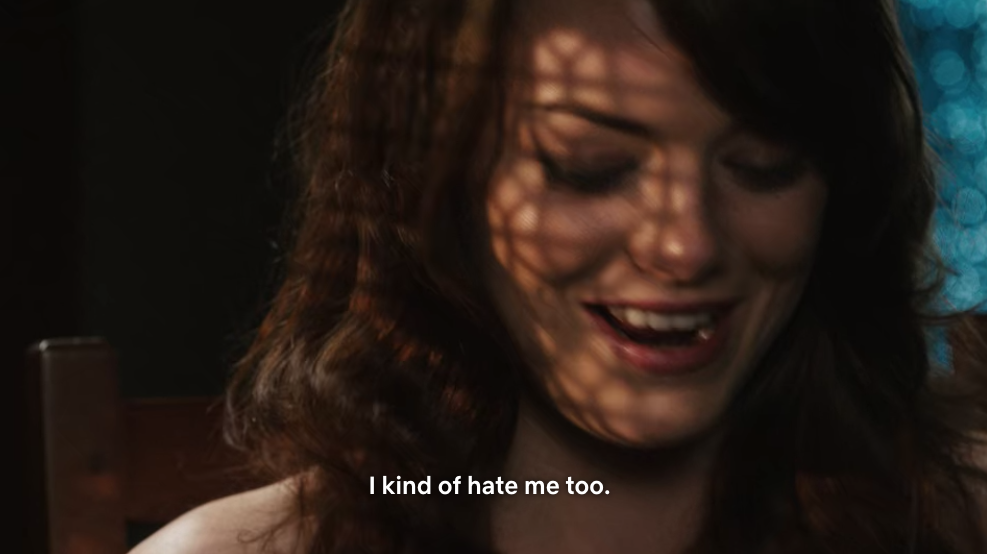 21.
OK, Patricia Clarkson has worn this exact yellow dress in every scene she's appeared in: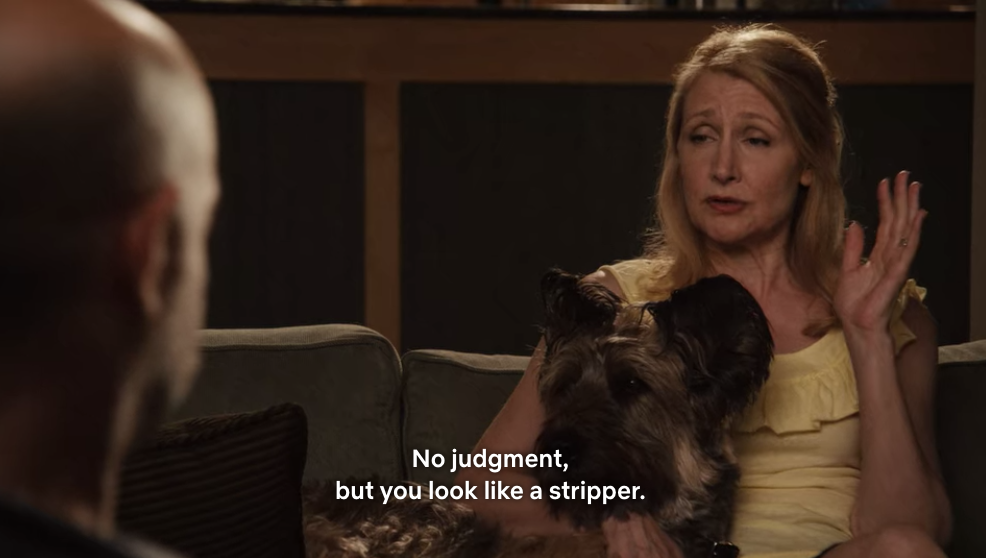 22.
Once again: MEN. AIN'T. SHIT: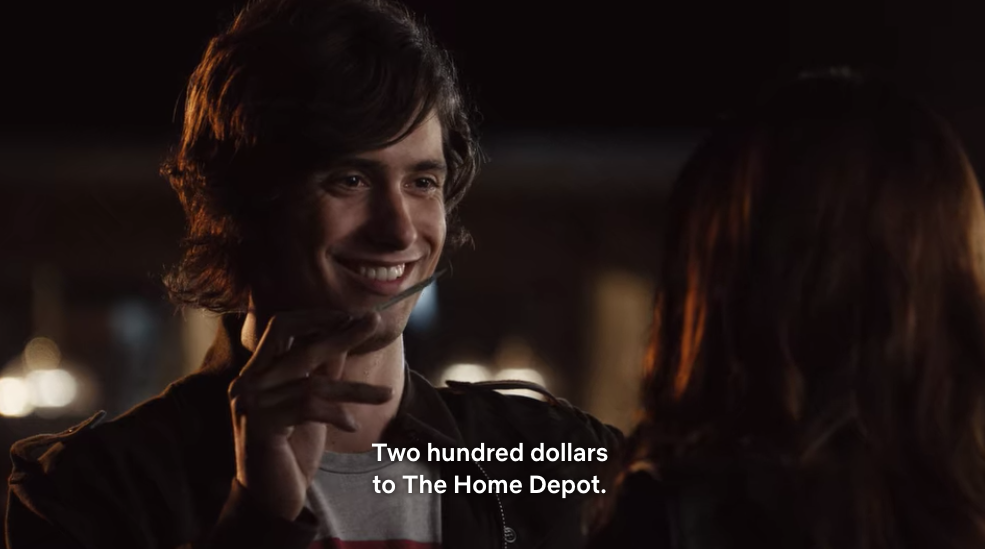 23.
Re: above statement...OK, maybe not ALL men: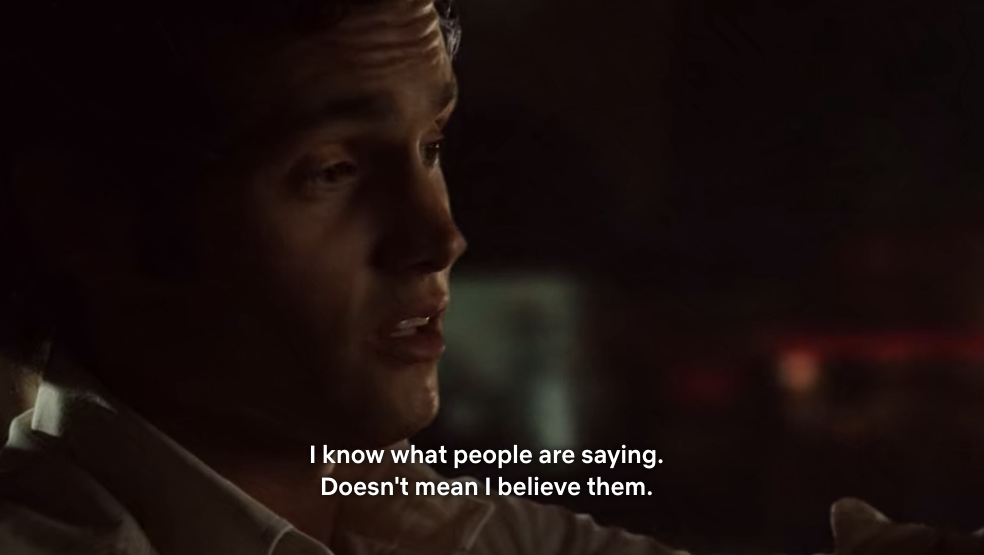 24.
WHAT HAVE I BEEN SAYING?? MIND YA BUSINESS TO IMPROVE YOUR HEALTH!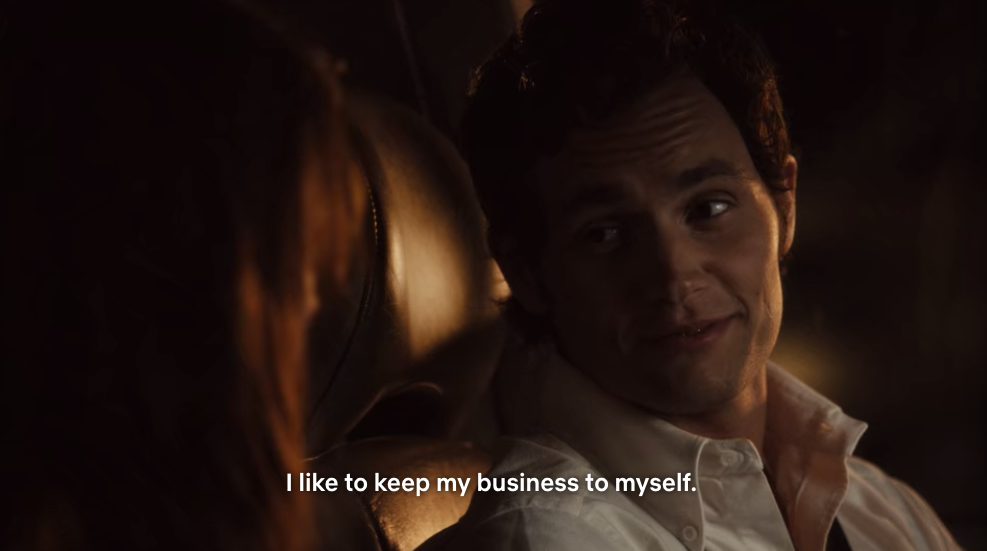 25.
WOW. That joke really came full circle: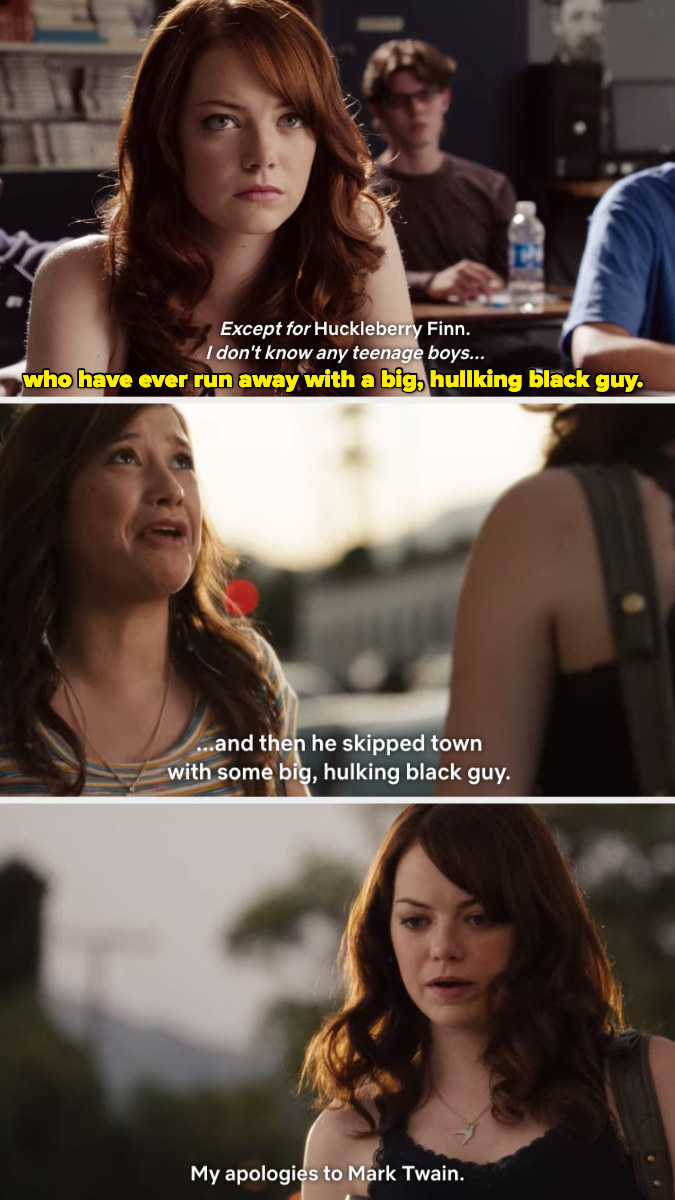 26.
Can we all agree that Mrs. Griffith is the villain of this movie???
27.
I fully support Olive outing Mr. Griffith's cheating wife to him: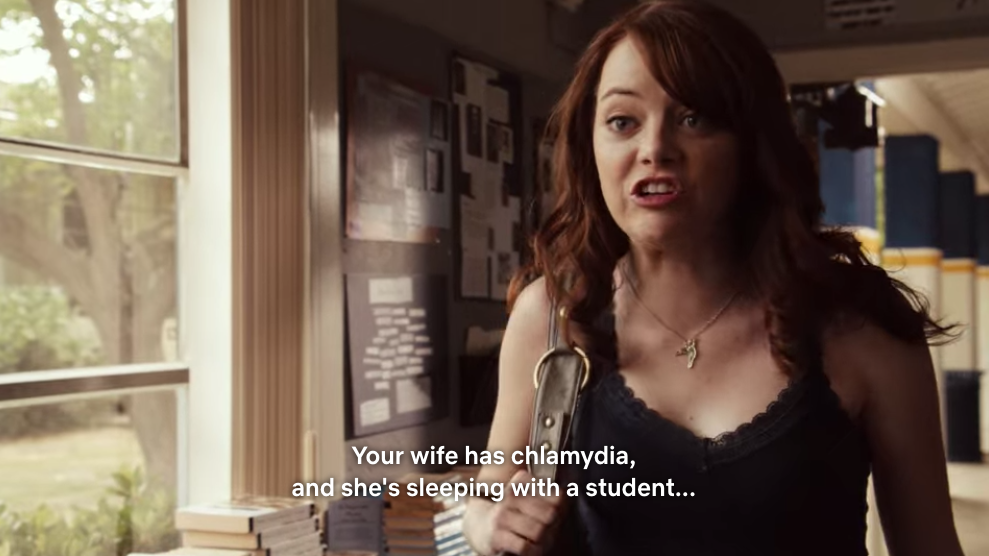 28.
WE LOVE GUERRILLA MARKETING!! How do you get people to go home and watch your webcast about how you're not a trollop? By singing a sexy song, of course!
29.
OMG WOODCHUCK TODD!!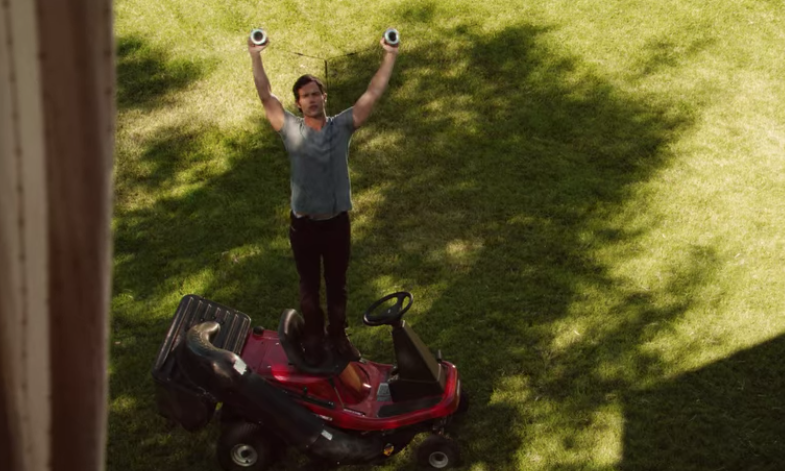 30.
AND WE GOT THE JUDD NELSON FIST THRUST!!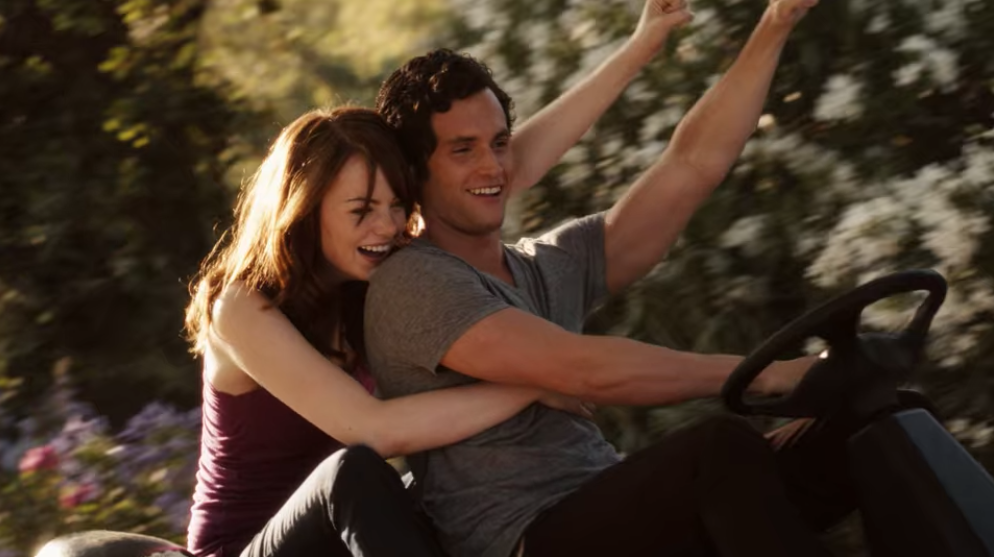 Moral of the story: mind ya business and stan Patricia Clarkson for clear skin and good health.