30 Thoughts I Had While Watching "Easy A" For The First Time As An Adult
Me: "Easy A is Emma Stone's best role." Everyone: "Why would you say something so controversial yet so brave?"
Earlier this month, Netflix added Easy A (dir. Will Gluck, 2010) to their list of titles, and ya girl was EXCITED.
I used to watch this movie all the time in high school — much to my mother's annoyance. However, I haven't watched it in almost a decade. But you know what they say, there's no time like the present!
So sit back, cuddle up with your copy of The Scarlet Letter, and enjoy:
1.
OK, right off the bat — and this may be because I went to film school* and I can't NOT notice these things — but I cannot believe that Penn Badgley got billed before Amanda Bynes**!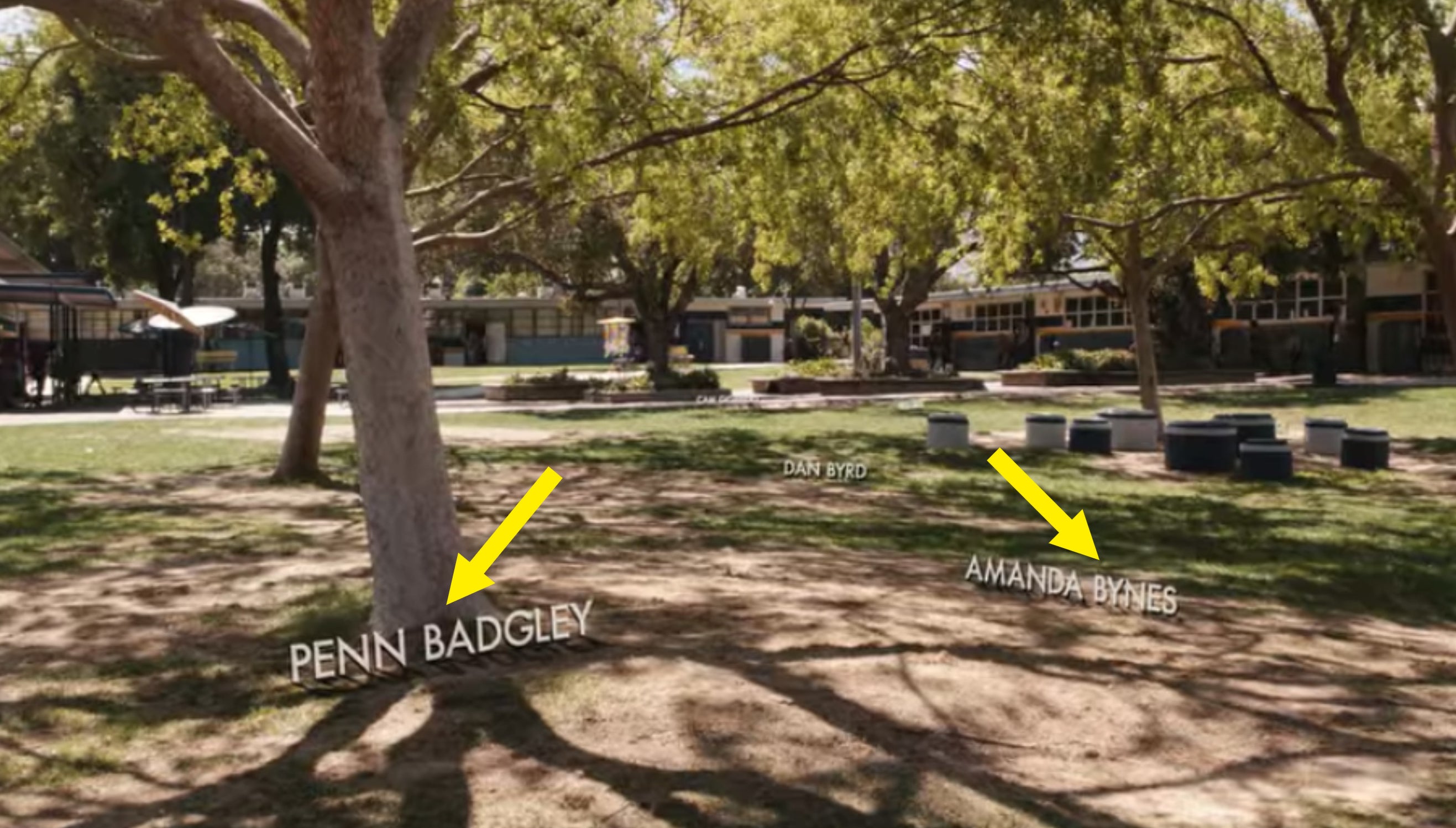 2.
Did...Olive invent vlogging?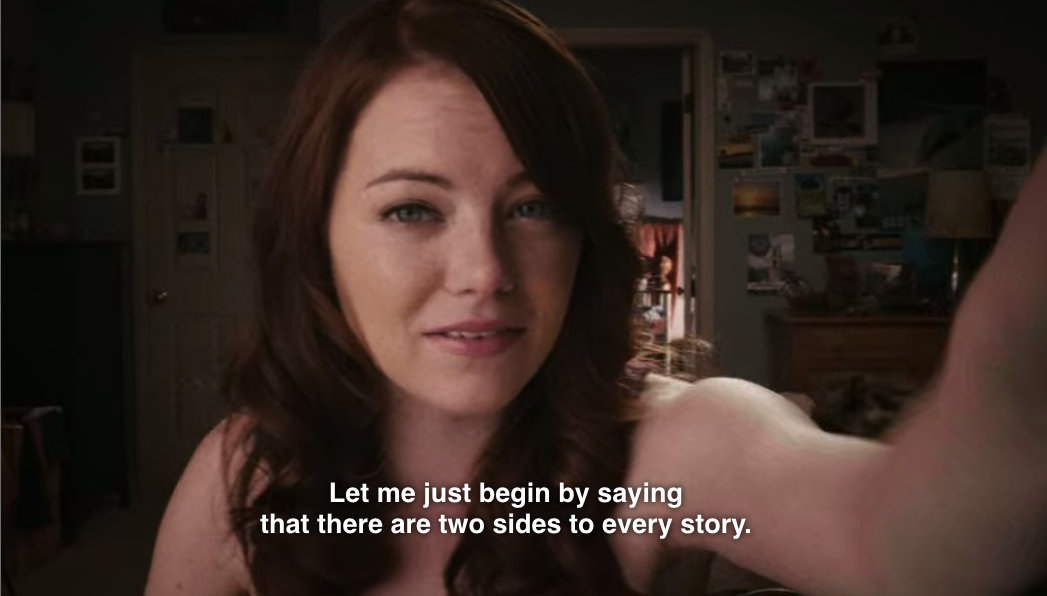 3.
*George Clooney has entered the chat*: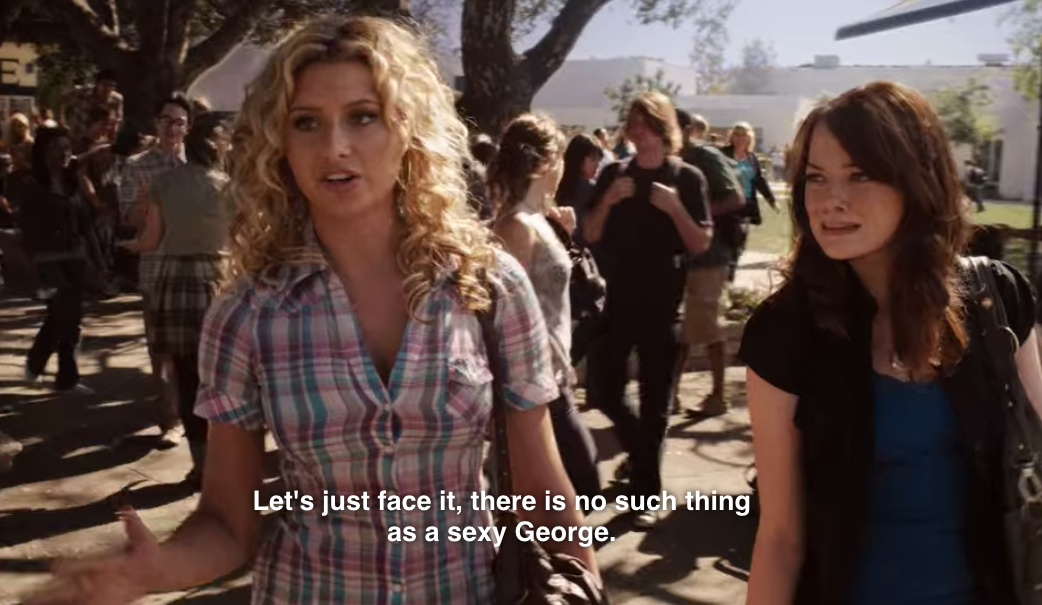 4.
OMG, the montage of Olive singing "Pocketful of Sunshine" is a cinematic moment: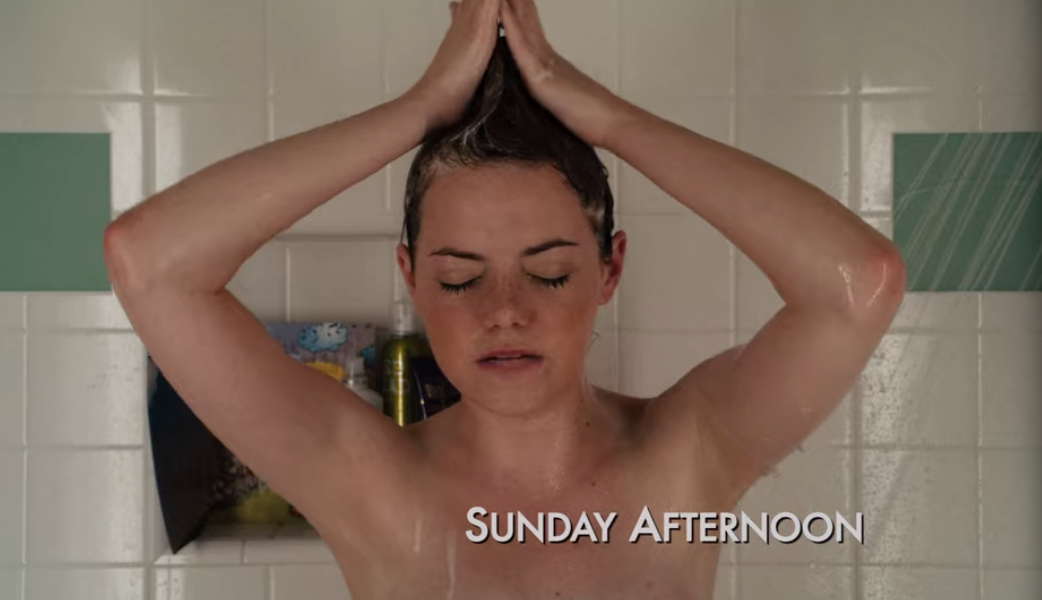 7.
I WAS NOT READY FOR THIS LINE!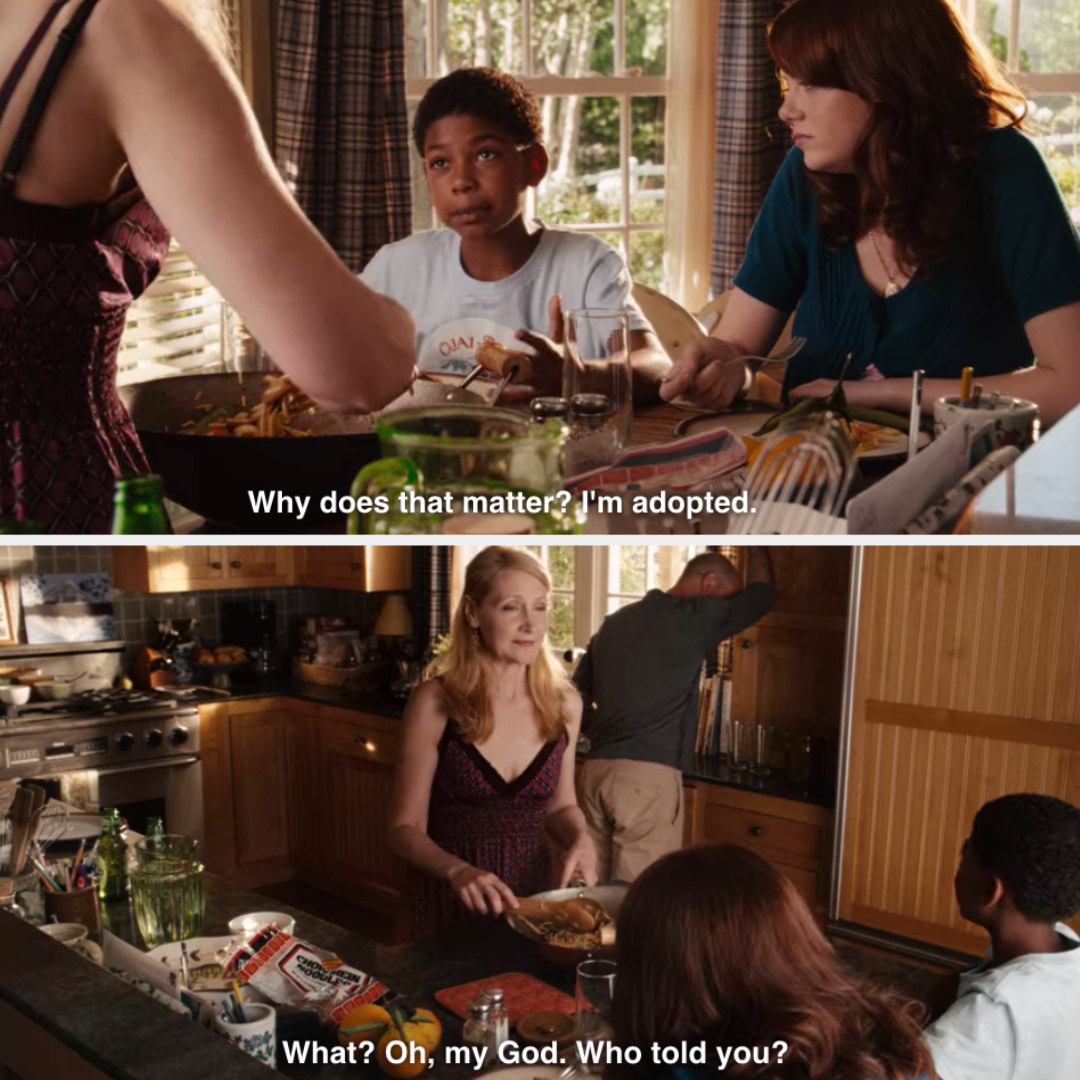 8.
OK, I do not condone Olive calling this girl a "tw@t," BUT methinks Nina should have also been punished!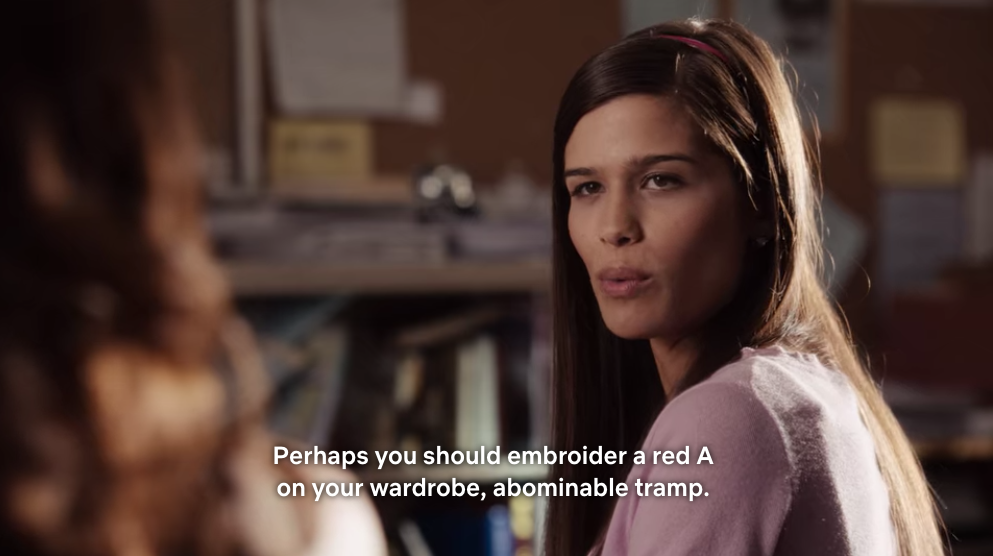 9.
I can't help but wonder if Rhiannon didn't push Olive for false information/listened when she tried to come clean, then we wouldn't have been caught in this web o' lies: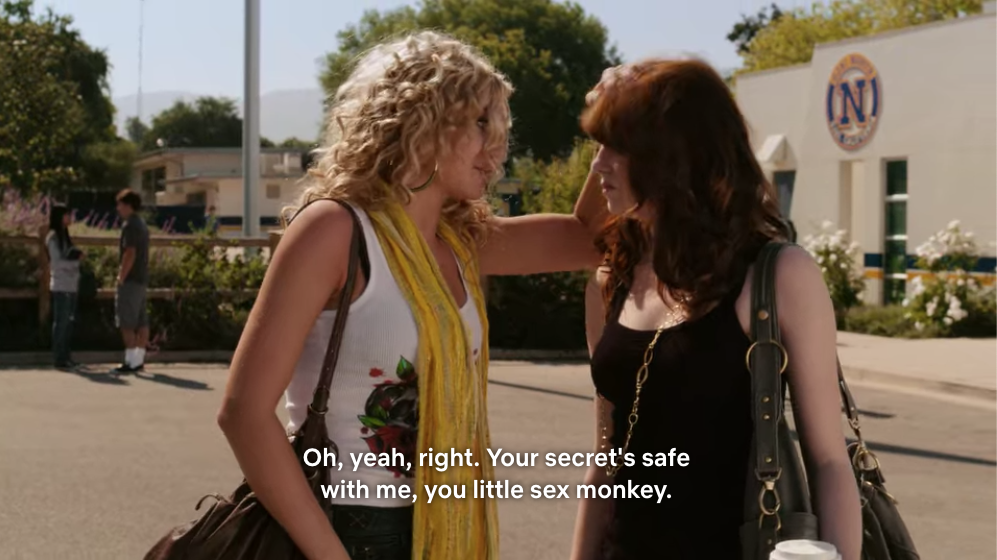 10.
UGH, I forgot that this all started because she wanted to help Brandon, who was getting bullied for being gay: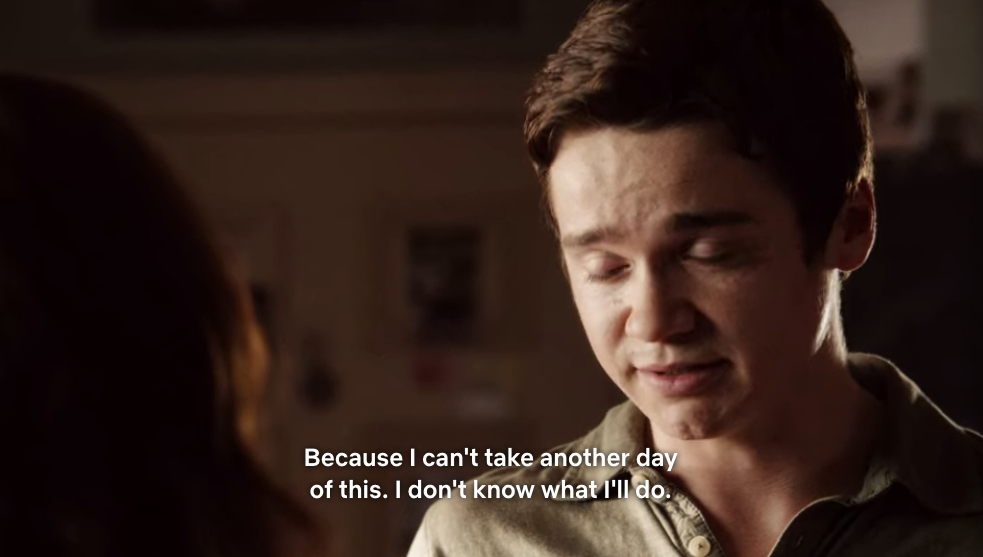 12.
AHH yes, the double standard of men having sex in HS and women having sex in HS: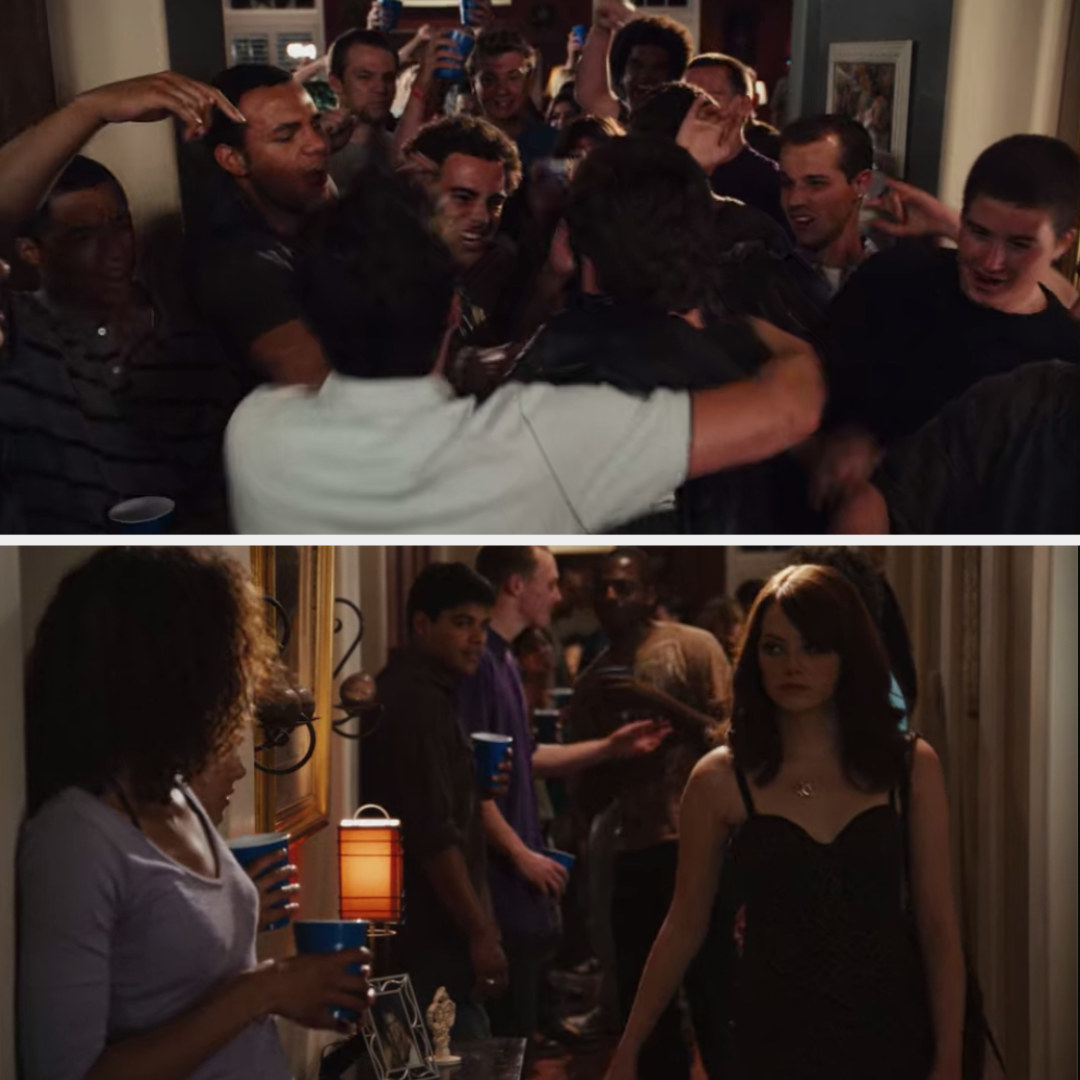 13.
HOLY SHIT! $200!! AND A DILDO!!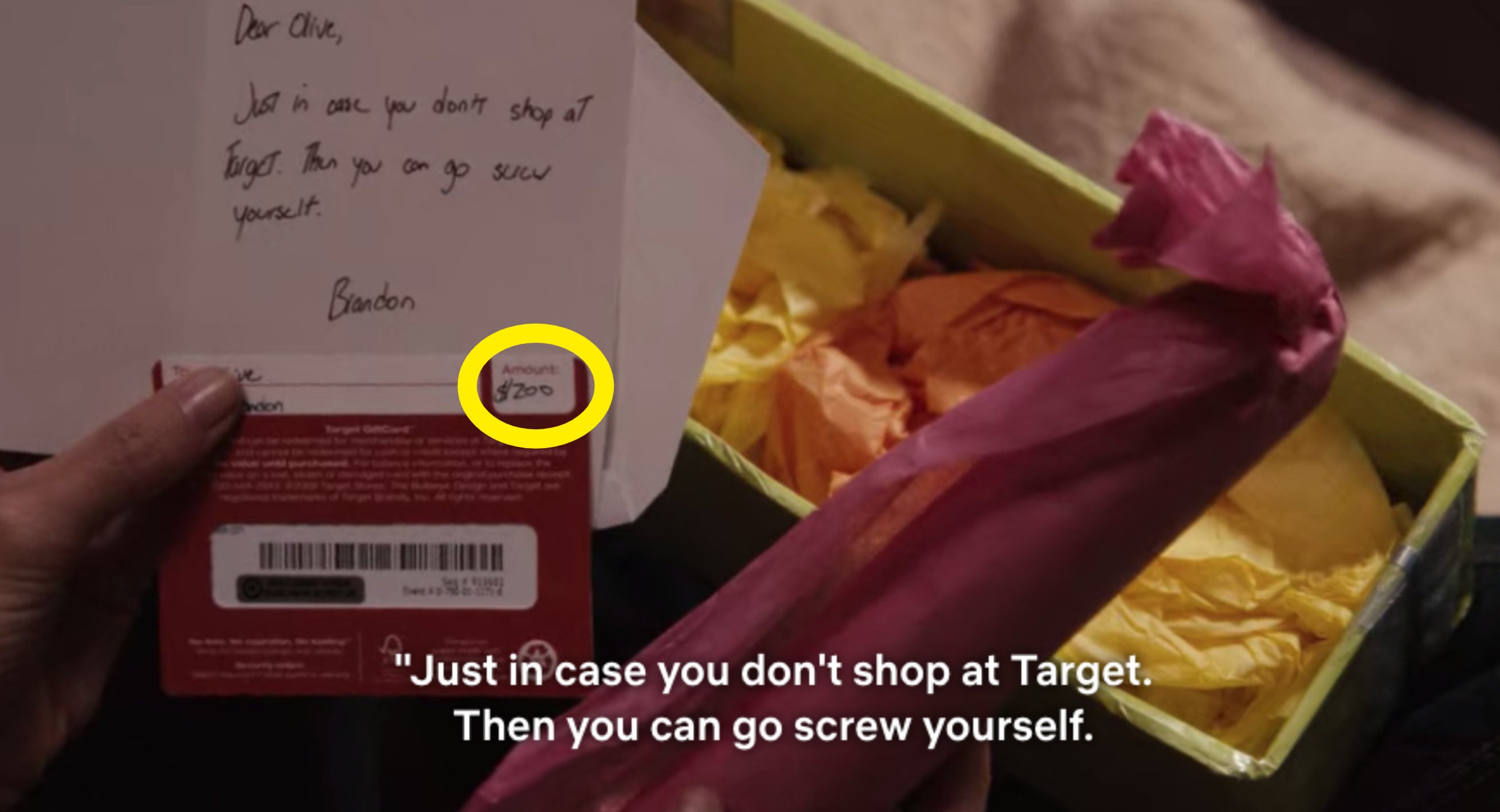 14.
CAN SOMEONE SAY "CULTURAL RESET"?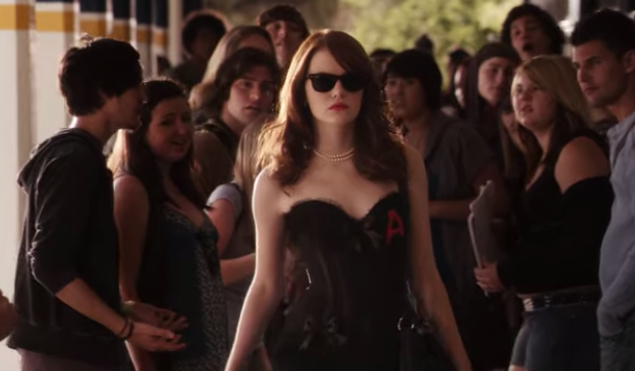 15.
And the PLOT THICKENS: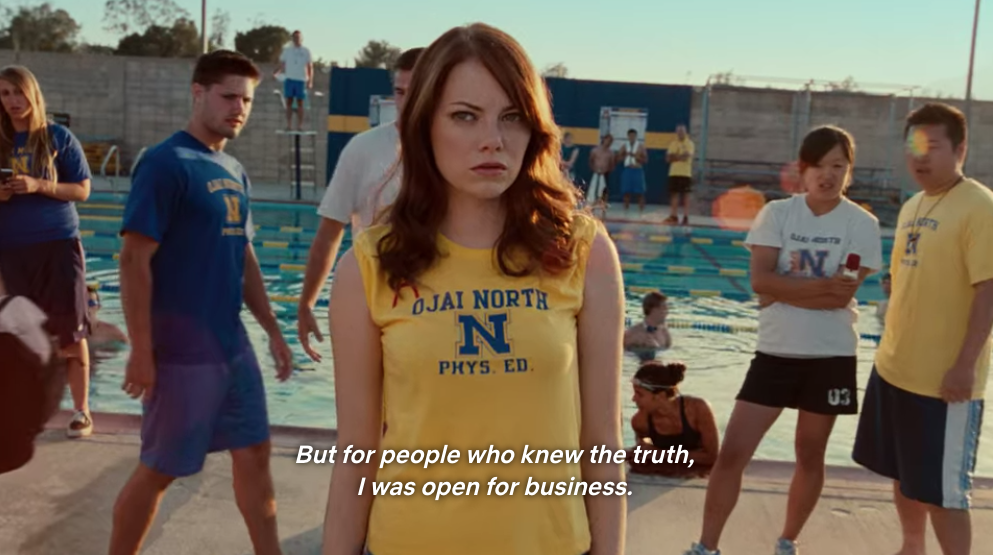 16.
Ugh, this monologue fucking HIT ME IN THE FEELS!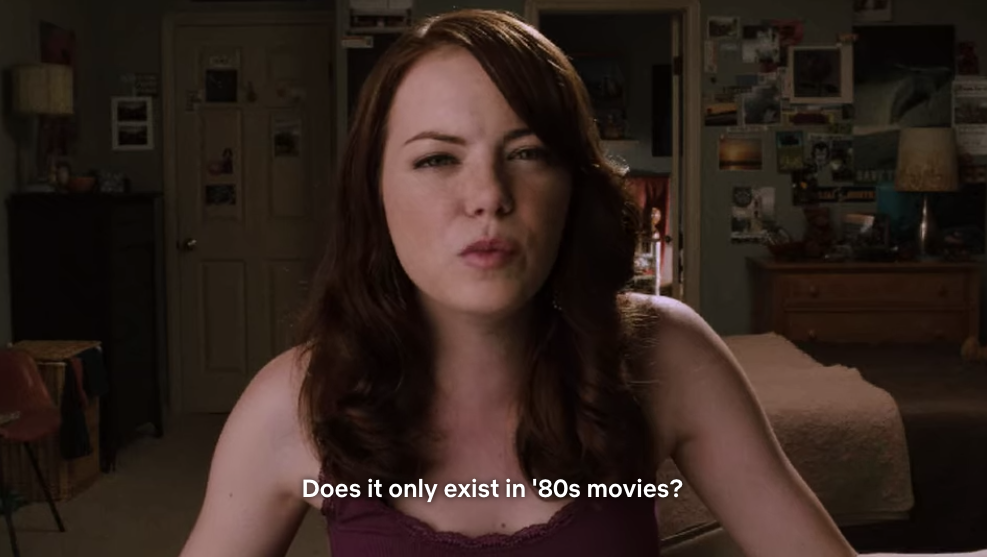 17.
Mr. Griffith standing up for Olive and caring about her wellbeing is why teachers are not paid enough: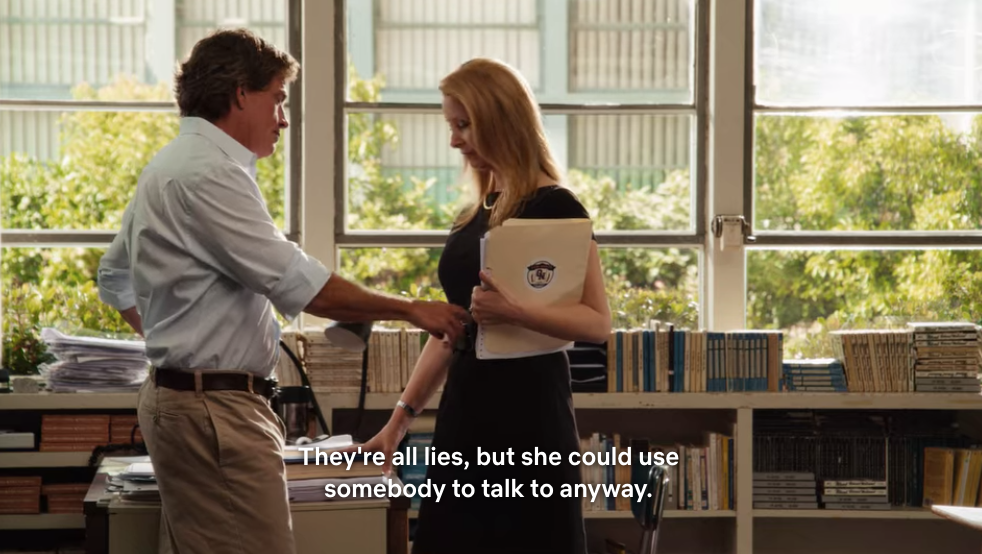 19.
WAIT! MRS. GRIFFITH GAVE MICAH CHLAMYDIA? Not only is she awful at her job, she's also a cheater*: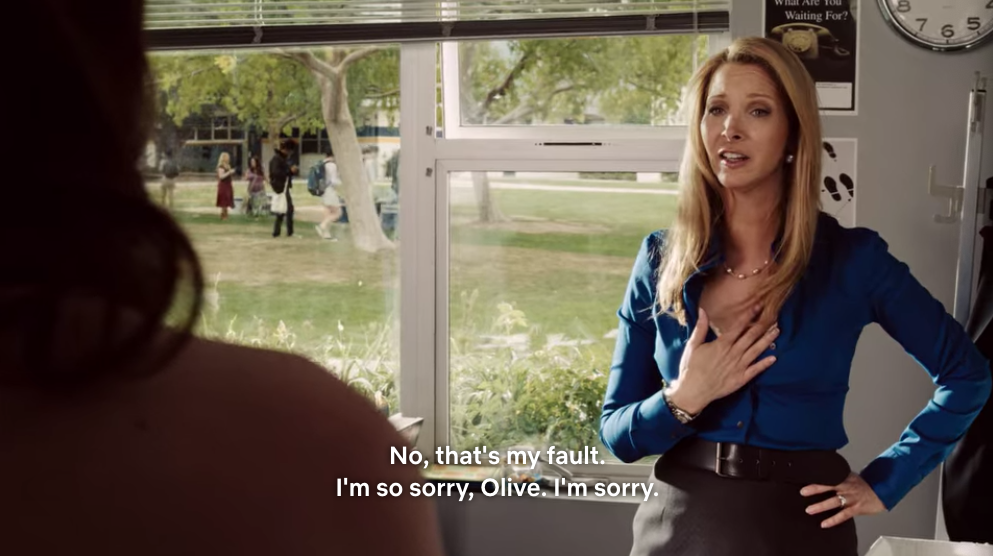 20.
Maybe if these kids minded their business/didn't believe every rumor they heard, Olive wouldn't be in this situation: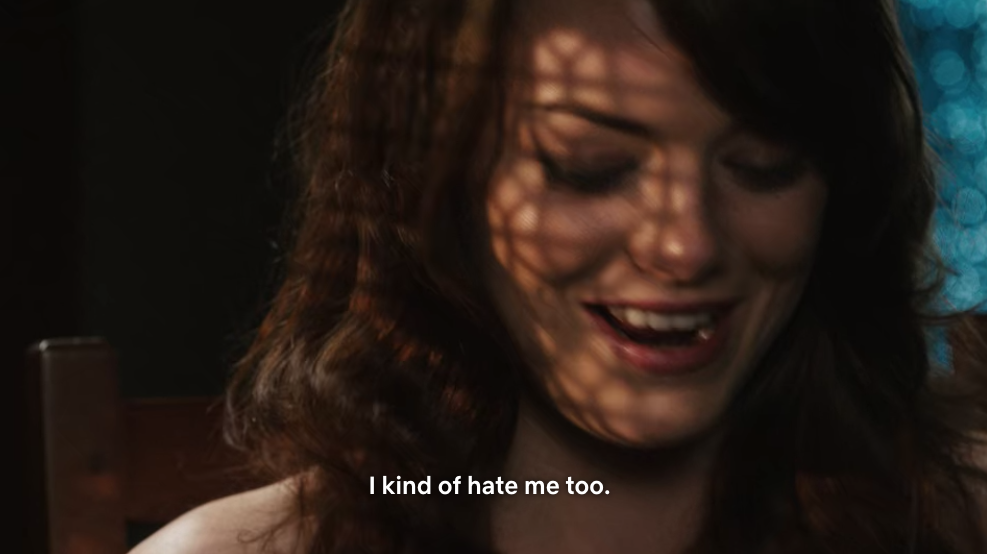 21.
OK, Patricia Clarkson has worn this exact yellow dress in every scene she's appeared in: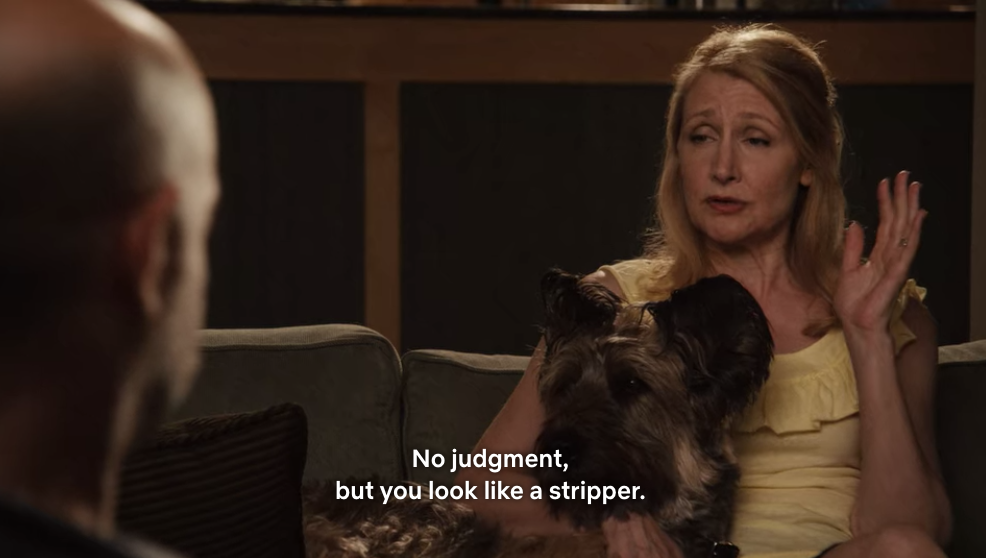 22.
Once again: MEN. AIN'T. SHIT: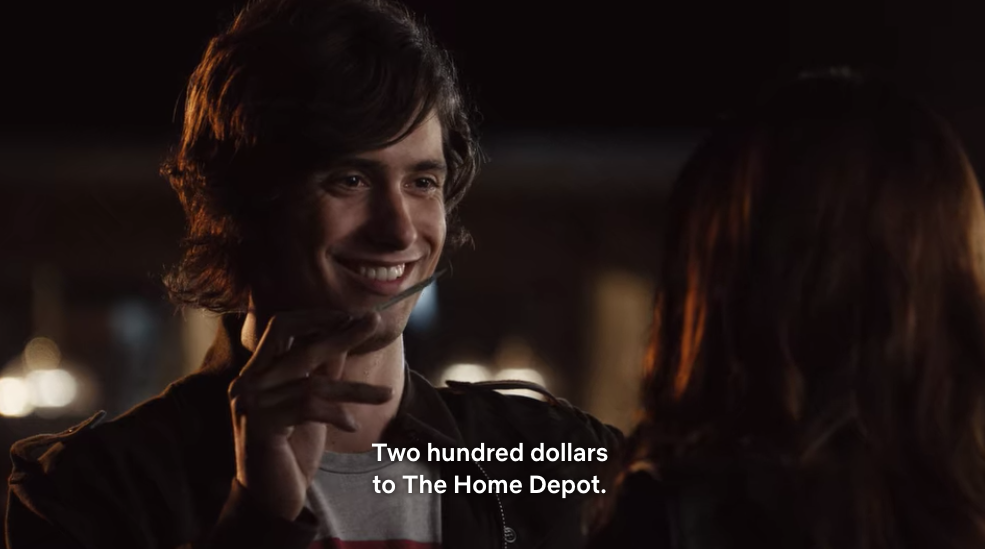 23.
Re: above statement...OK, maybe not ALL men: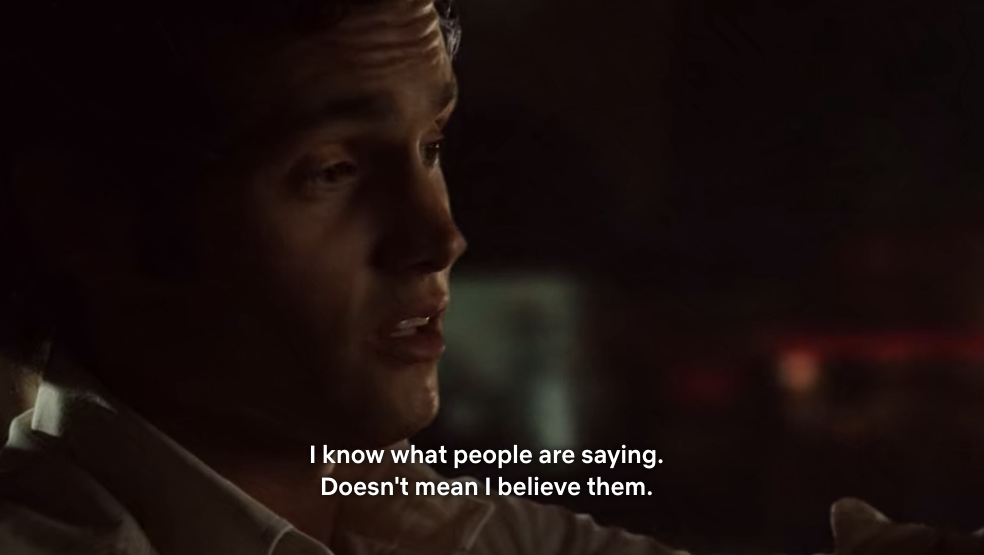 24.
WHAT HAVE I BEEN SAYING?? MIND YA BUSINESS TO IMPROVE YOUR HEALTH!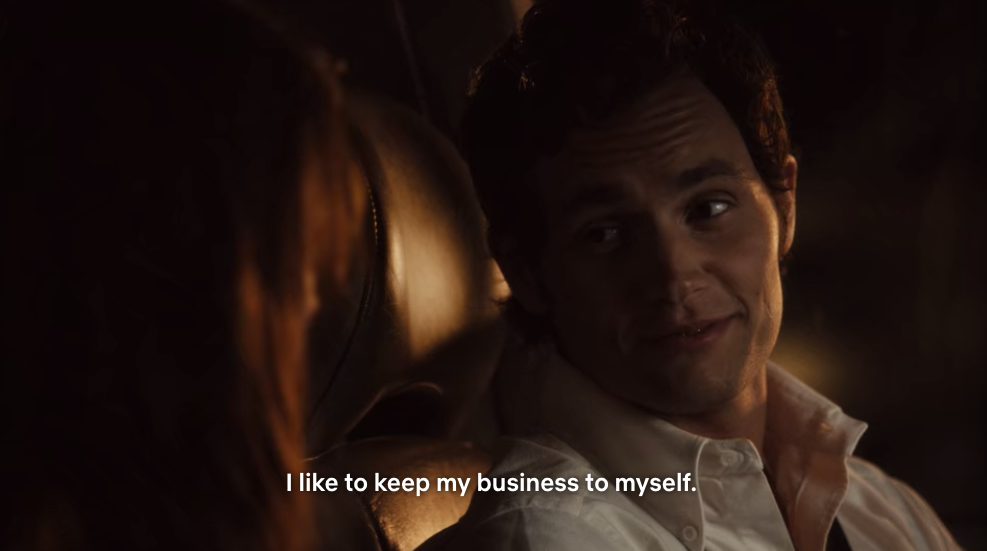 25.
WOW. That joke really came full circle: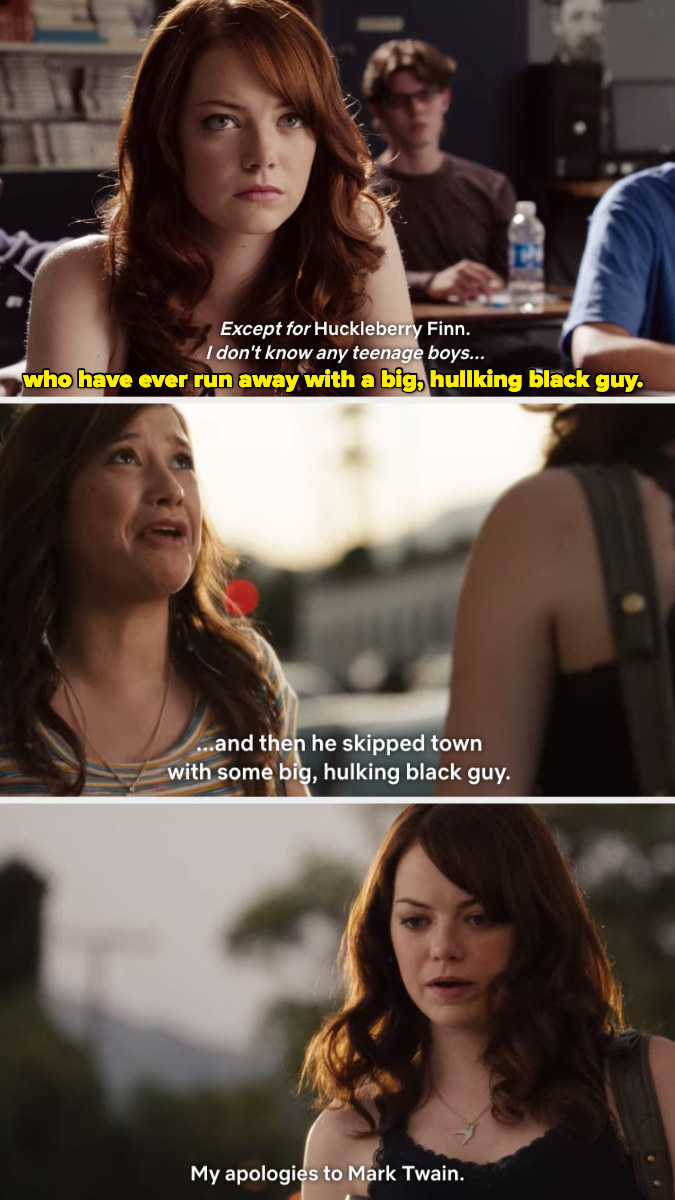 26.
Can we all agree that Mrs. Griffith is the villain of this movie???
27.
I fully support Olive outing Mr. Griffith's cheating wife to him: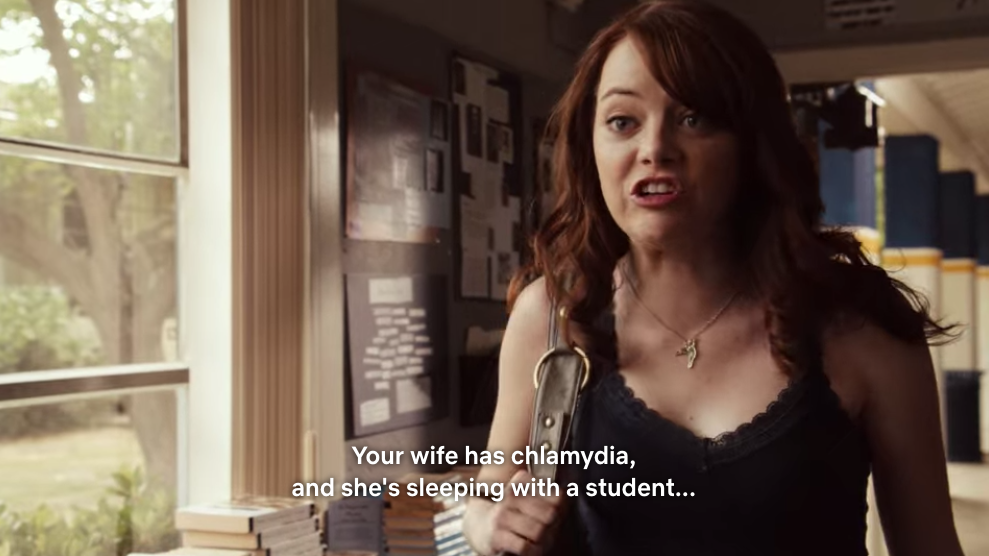 29.
OMG WOODCHUCK TODD!!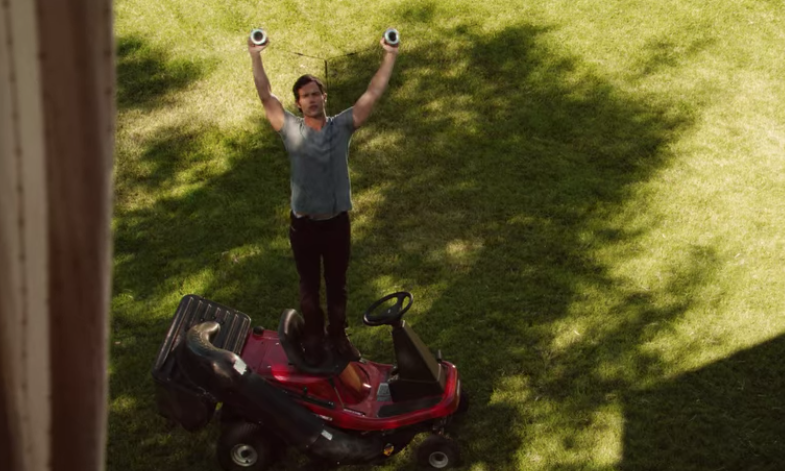 30.
AND WE GOT THE JUDD NELSON FIST THRUST!!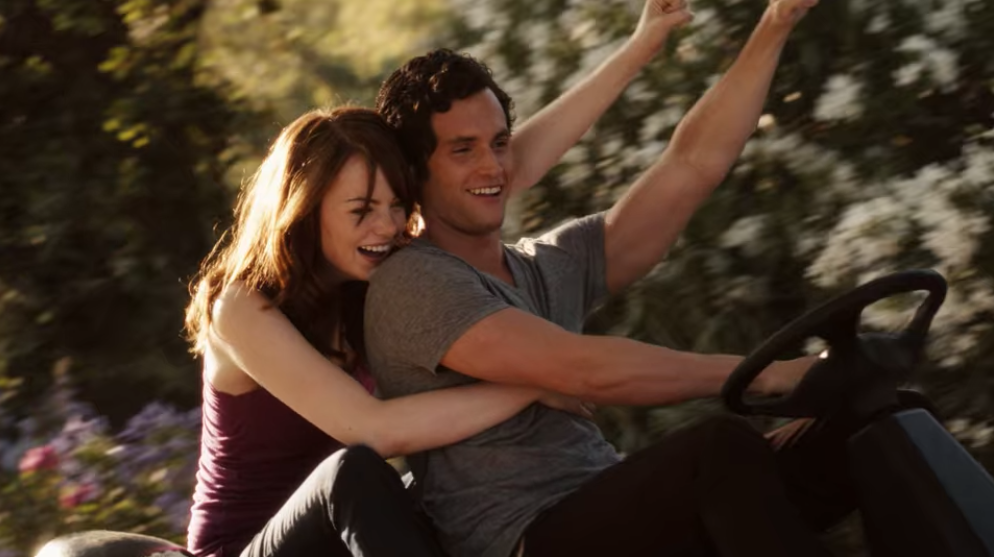 Moral of the story: mind ya business and stan Patricia Clarkson for clear skin and good health.