Y'all, it is with a heavy heart that I'm reporting to you, dear reader, that Kylie Jenner and Drake are rumored to be romantically involved.
Us Weekly reported that a source confirmed the pair's friendship took "a romantic turn recently" and that they've been "seeing each other romantically."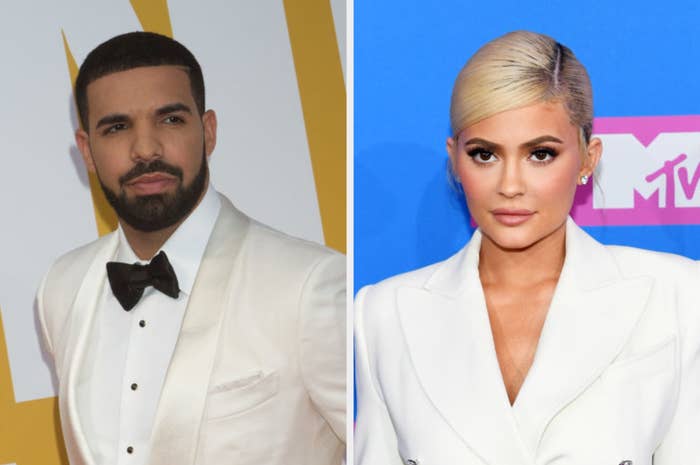 Earlier last month, the duo was caught flirting with one another at Drake's bday bash, but things seemed to calm down after that...UNTIL NOW!
Now this is the time in the article where I have to say that neither Kylie Jenner nor Drake Degrassi have confirmed their alleged relationship. For all I know/hope, they could just be really good homies!
So until it's confirmed by Drake and/or Kylie, I'm just gonna call them friends. Maybe they're spending their time together working on a remix of "Rise and Shine"?