This weekend, BuzzFeed attended the first ever Disney+ Presentation at the biannual D23 expo in Anaheim, California. A LOT of information was thrown our way during this presentation and we've broken it all down for you, so buckle up, kiddos!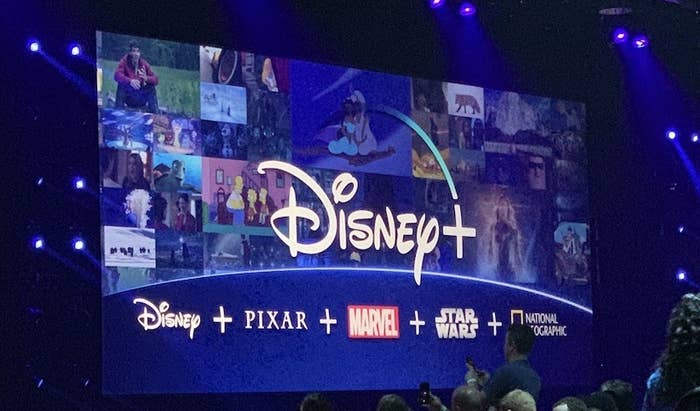 1.
The Cast of High School Musical: The Musical: The Series opened up the panel with a performance of "We're All In This Together," and it was EVERYTHING.
2.
Kevin Mayer — Disney's Chairman of Direct-to-Consumer Products — confirmed that we'd be receiving the ENTIRE Pixar catalogue, all Disney Channel series and original movies, along with absolutely everything in the Disney vault, slated to be available within the first year.
3.
And then we got the shock of the century when it was announced that Hilary Duff is coming back for a Lizzie McGuire reboot...which we always knew we wanted, but never quite knew how much we NEEDED until we heard about it.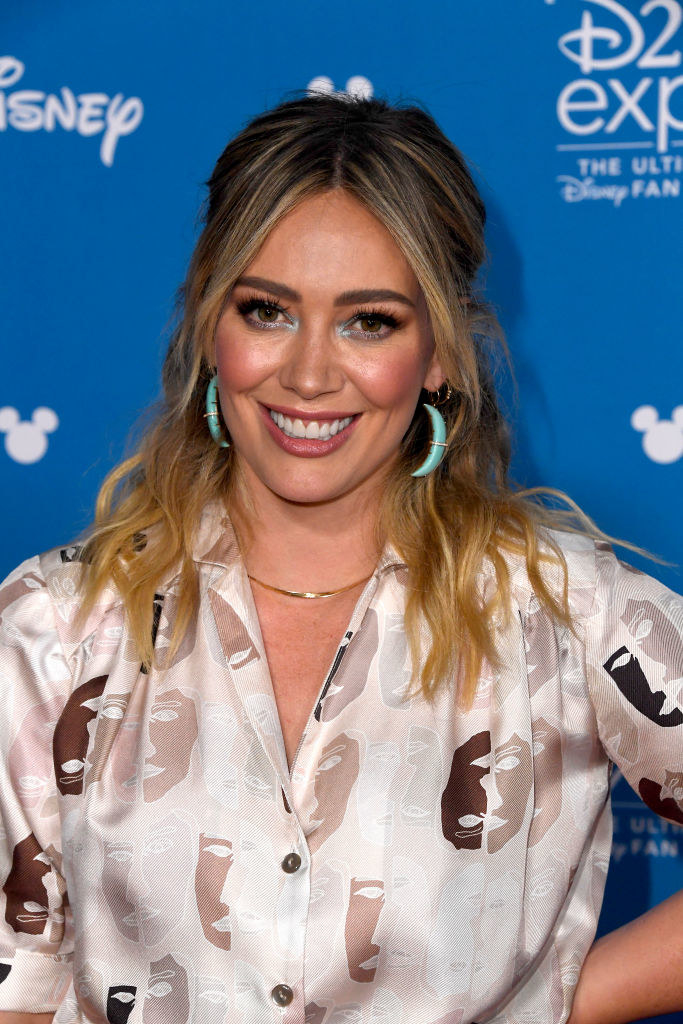 4.
Kristen Bell will be hosting an emotional new reality show entitled Encore!, where she will be reuniting old high school theater troupes to perform their big show one more time together as adults.
5.
Living icon and our very own thirst king, Jeff Goldblum, is getting his very on show entitled The World According to Jeff Goldblum, where he will explore everything from ice cream to tattoos to sneakers for 12 full episodes.
6.
We also finally received our first trailer for Lady and the Tramp, and we would like to adopt both of these dogs immediately.
7.
We also got our first look at Noelle, an original Christmas movie that sees Santa's daughter, Noelle (Anna Kendrick), tasked with getting her brother, Nick (Bill Hader), back to the North Pole in order to save Christmas.
8.
Then Marvel Studios president Kevin Feige hit the stage and we learned a little bit more about What If...?, the first animated Marvel Cinematic Universe series. The series will explore alternate timelines in the Marvel Cinematic Universe, beginning with an episode that sees Peggy Carter AS Captain America.
9.
We found out that some familiar MCU faces will be joining Falcon and the Winter Soldier, including Daniel Brühl returning as Helmut Zemo and Emily VanCamp returning as Peggy Carter's niece, Sharon.
10.
We were also treated to an exclusive sneak peek of the original series, WandaVision, which follows love birds Wanda and Vision.
11.
And — while we learned virtually NOTHING about them besides their existence — Feige ALSO revealed that three new series will be joining the MCU: Ms. Marvel, Moon Knight, and She-Hulk:
12.
Then Kathleen Kennedy — the president of Lucasfilm Ltd. — confirmed that Disney+ will be the official home to the ENTIRE Star Wars Collection, including Star Wars: The Rise of Skywalker (within a year of its release).
13.
We also learned that the incredibly popular animated Star Wars: The Clone Wars series will be returning with new episodes beginning February 2020.
14.
Diego Luna and Alan Tudyk will be reprising their roles as Cassian Andor and his snippy droid BFF, K-2SO, in a Rogue One prequel series.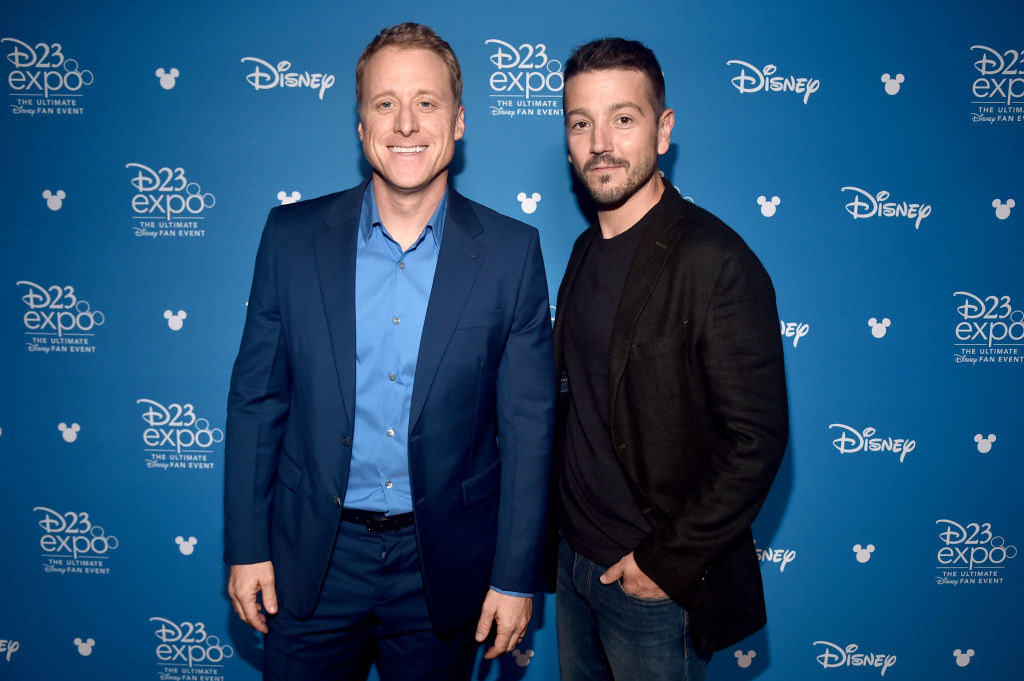 16.
And last but most CERTAINLY not least, Ewan McGregor is OFFICIALLY coming back as Obi Wan Kenobi in an untitled series, and the crowd about lost their damn minds.