Oh, boy. Where do I begin. Oh, I know! With this comment Tanner Tolbert tweeted about Demi Burnett being the same as Hannah Brown's ex-fiancé, Jed Wyatt.
Tanner felt the need to say something — something that no one asked for, mind you — when Demi came out to her friend, Katie, and her love interest, Derek, as someone who "likes boys and girls" on this week's episode of Bachelor in Paradise.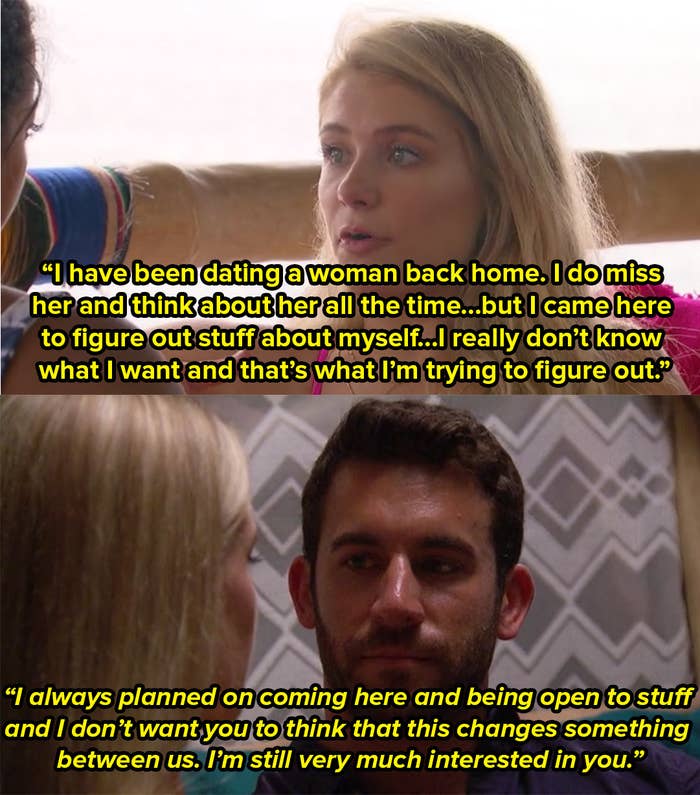 Fast-forward to Tanner equating Demi figuring out her sexuality to Jed legitimately dating another woman back home and LYING to Hannah B. about all of it.
Hannah B. was quick to come to Demi's defense:
And then Queen Demi came in HOT defender her honor:
Tanner was convinced there was some kind of "plan" to be with the girl she was dating back home after the show ended.
In a series of a few more tweets, Demi told Tanner he was wrong about her having a "plan" and Tanner seemed to retreat back from the idea.
Long story short, Tanner stuck his nose where it didn't belong, said some shit, was called out on said shit by Demi and Hannah B., and then left the chat. All I know is, after this whole ordeal, my feelings about Demi are this: