On this day, in the Lord's year 2021, Dale Moss announced that he is now a single man:
You read that correctly! Dale Moss issued an iOS press release confirming the swirling rumors that he and Clare Crawley have broken up:
"We appreciate the love and support we've received from so many people, but this is the healthiest decision for both of us at this time," he wrote in his statement.
"We only hope the best things for one another," he continued.
"Please respect our privacy as we work through this together," he concluded in his message.
In case you forgot, Dale and Clare met on her season of The Bachelorette and, in a history-making Bach moment, she left the season early because she had her sights set on Dale from the first night: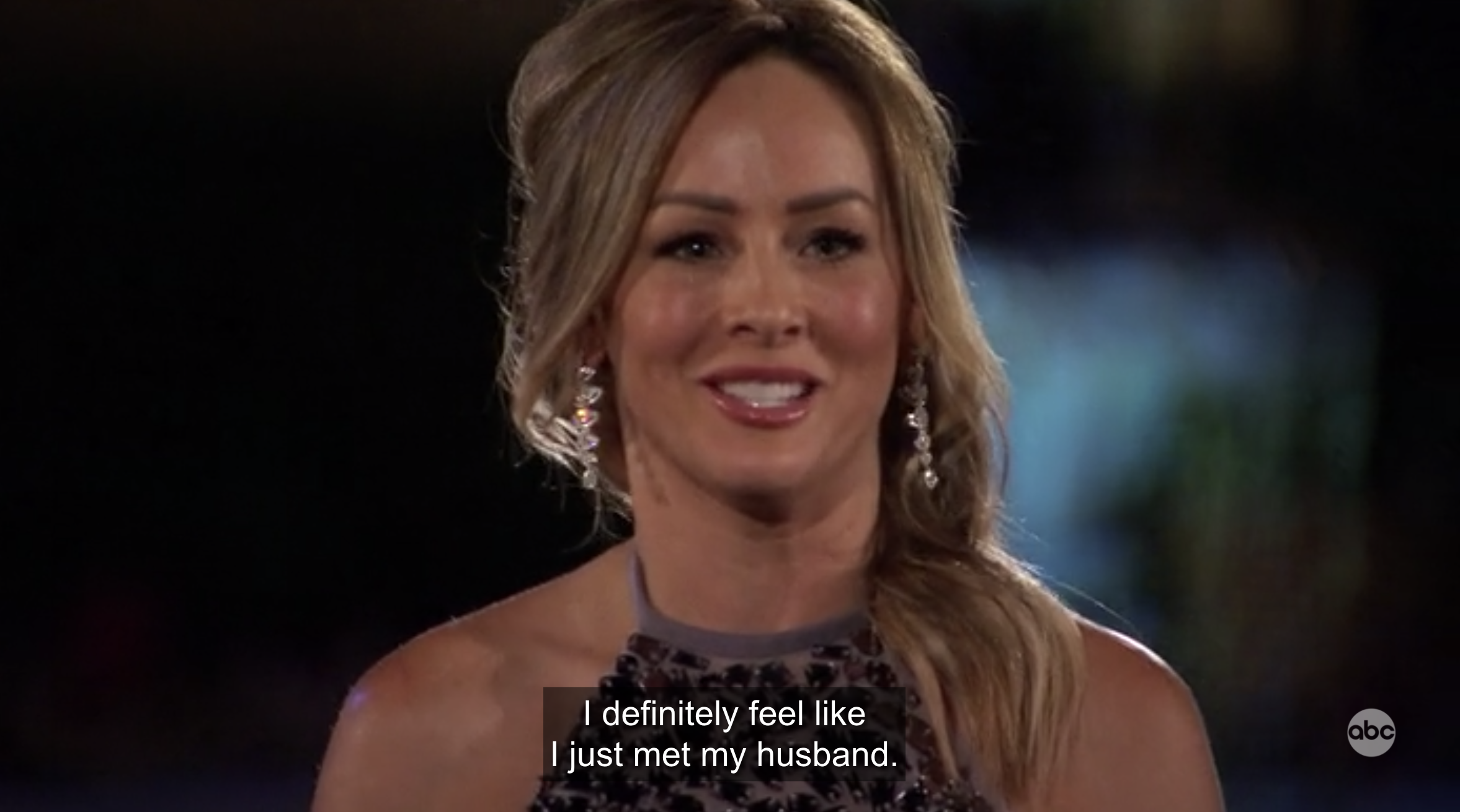 Which resulted in him proposing on the fourth episode of the season: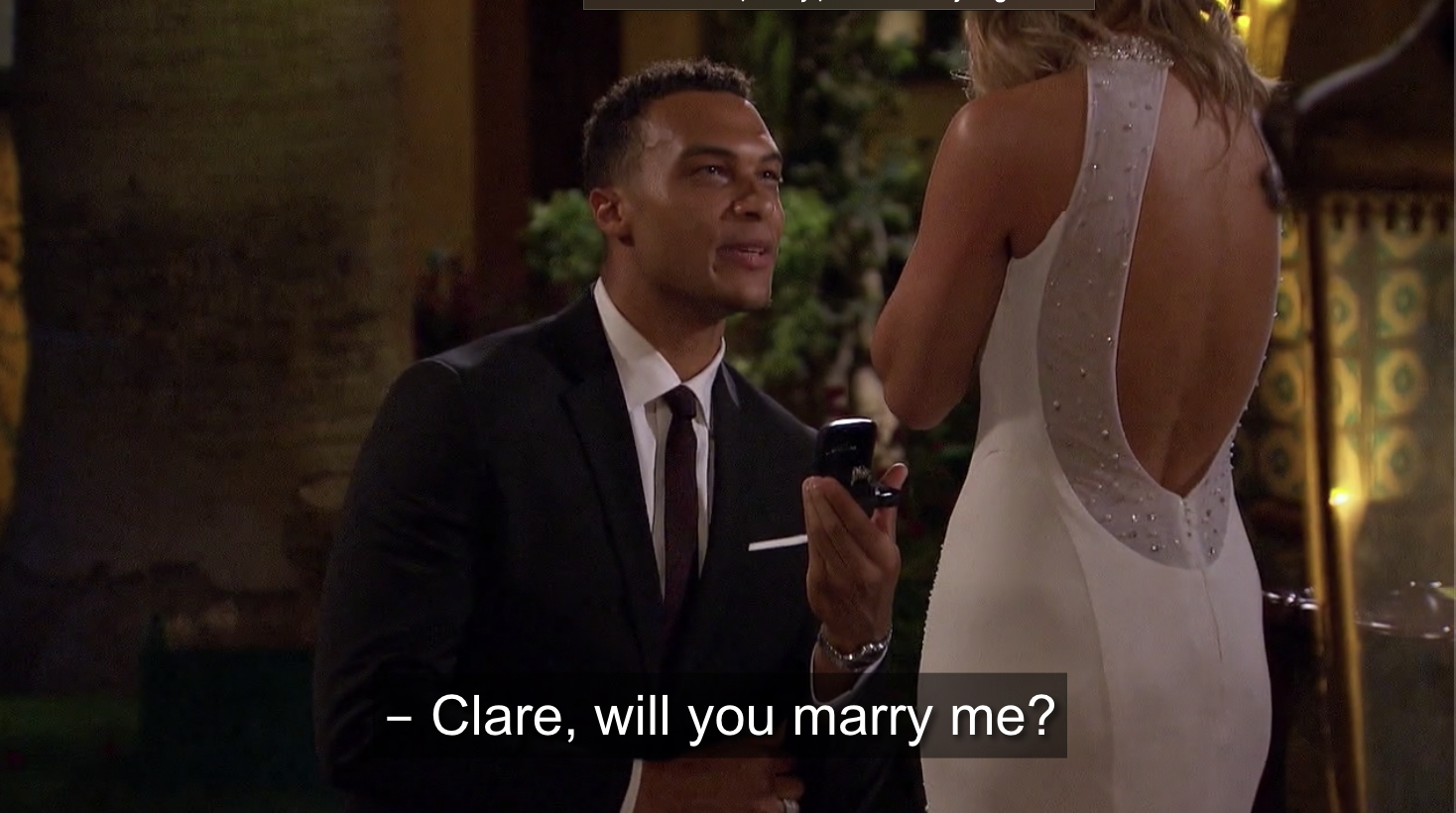 So, there you have it, folks! A fallen rose petal for Dale and Clare's former relationship.
Clare Crawley has yet to make a public statement.