As a self-proclaimed 2000s girl, there are many a moment from the films of my youth that I BELIEVED to be #StraightUpFire. Now that I am older and wiser, I am shocked at how low my standards were.
So here are some of my favorite moments from 2000s movies that now make me cringe:
1.
In Bring It On: All or Nothing, when Britney (Hayden Panettiere) krumped (?) on a few of the Crenshaw Heights cheerleaders to prove that she "had it":
2.
Also in Bring It On: All or Nothing, when the Crenshaw Heights Warriors went up against Pacific Vista cheer squad:
3.
In Bring It On: In It to Win It, when the Sharks and the Jets came together, formed the "Shets," and created these...questionable cheer outfits: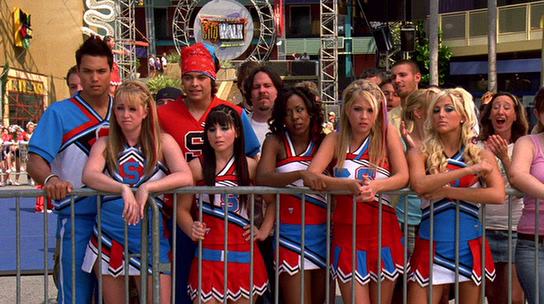 4.
In Save the Last Dance, when Sarah (Julia Styles) pulled out the chair and went in on her Juilliard audition:
5.
In Cadet Kelly, when Kelly (Hilary Duff) and Jenny (Christy Carlson Romano) performed their ribbon routine: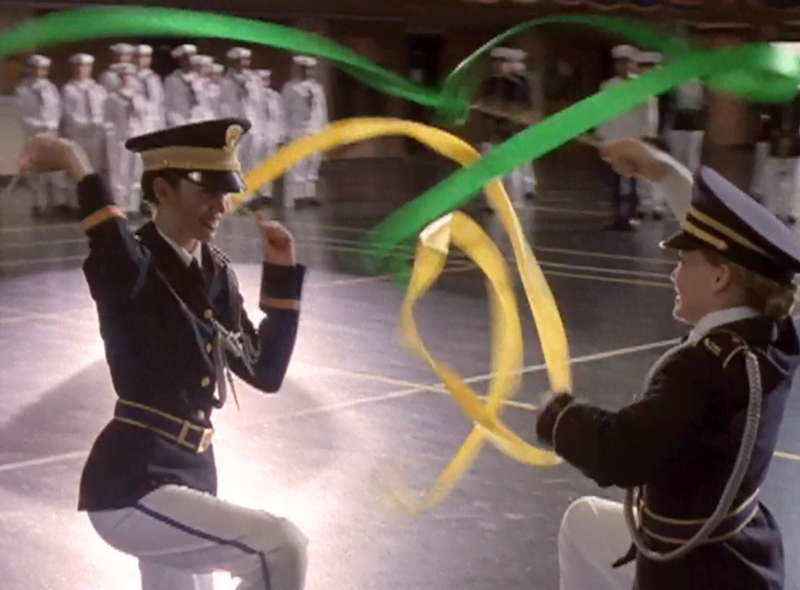 6.
In High School Musical, when Troy and Gabriella (Zac Efron and Vanessa Hudgens) sang "What I've Been Looking For" and we were forced to believe it was the superior version.
7.
In The Lizzie McGuire Movie, when Lizzie wore this lilac number during "This Is What Dreams Are Made Of" and we were forced to believe that this was haute couture Italian fashion:
8.
In Camp Rock, when Caitlyn (Alyson Stoner) played her techno beats at the jam session:
9.
Also in Camp Rock, when Shane (Joe Jonas) taught his dance masterclass:
10.
In Raise Your Voice, when Terri pulled off the hard melody that Mr. Torvald (John Corbett) wanted the class to sing: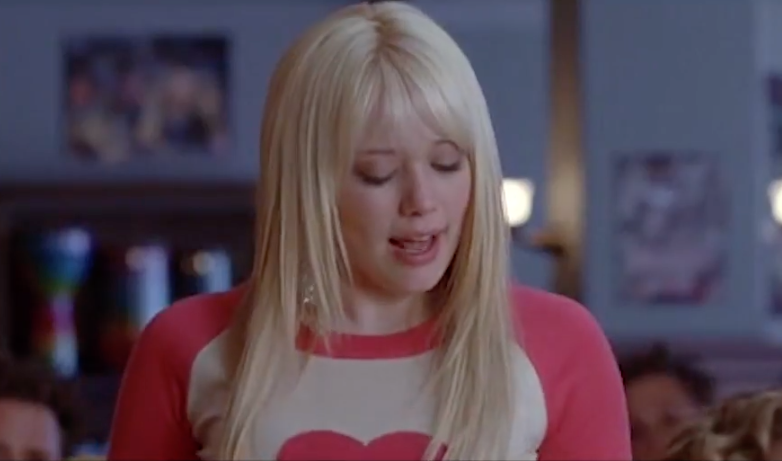 11.
In The Cheetah Girls, when Galleria (Raven-Symoné) and Chanel (Adrienne Bailon) broke out into random choreo on the streets of NYC:
12.
In Stick It, when Wei Wei (Nikki SooHoo) did breakdance moves on the balance beam at Nationals:
13.
In Confessions of a Teenage Drama Queen, when Lola (Lindsay Lohan) performed in Eliza Rocks: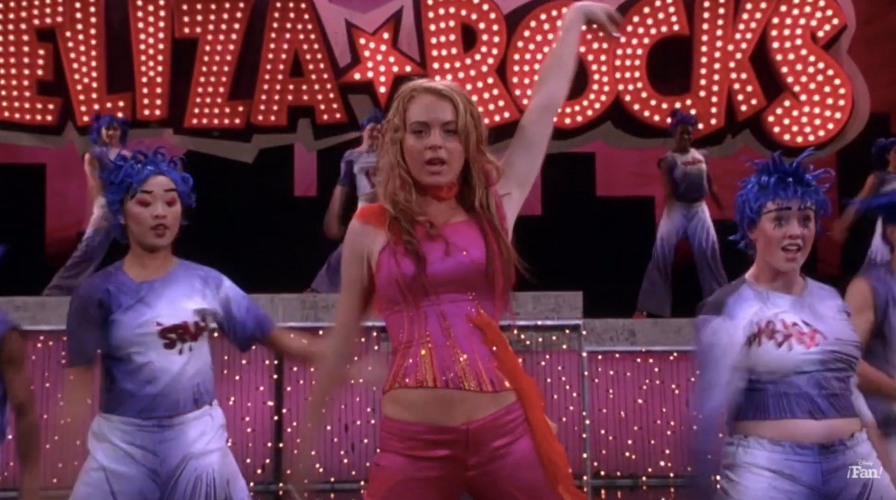 14.
Finally, in Wild Child, when Poppy (Emma Roberts) dropped it low during "Tambourine" at the school dance:
What's a movie moment that you thought was dope and now have come to realize is totes cringe? Let us know in the comments below!