Christy Carlson Romano Missed Her Audition For "The Princess Diaries" And My Inner Disney Child Is Screaming
Shut up!
by
,
,
To celebrate the release of the live-action Kim Possible movie, we had the voice and star of the OG animated Kim Possible series, Christy Carlson Romano, come in and answer some ~burning fan questions~.
One question in particular left us shaking in our tiaras:
When we asked Christy if there were any roles that she auditioned for that she didn't get or went to someone else, her response exceeded our royal expectations:
YUP! That's right, Christy Carlson Romano could have been our Princess Mia Thermopolis!
Wild, right?? But then again, with Ren Stevens, Jenny Stone, and Kim Possible under her belt, Christy Carlson Romano is already Disney royalty.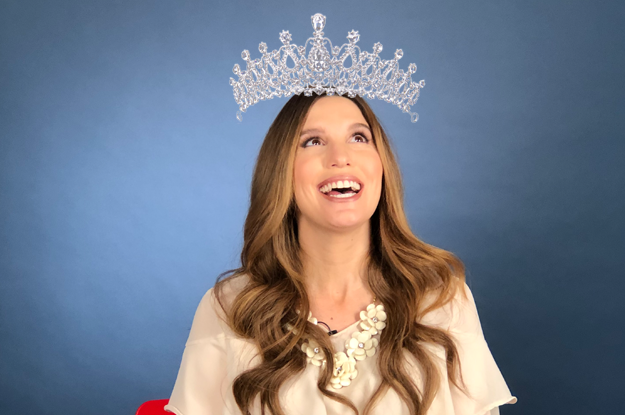 Can't get enough of Christy Carlson Romano? Make sure to check out Kim Possible, airing on Disney Channel February 15 at 8 p.m. PST.