Recently, we had the hilarious and fabulous Bretman Rock stop by and do our "30 Questions in 3 Minutes" interview.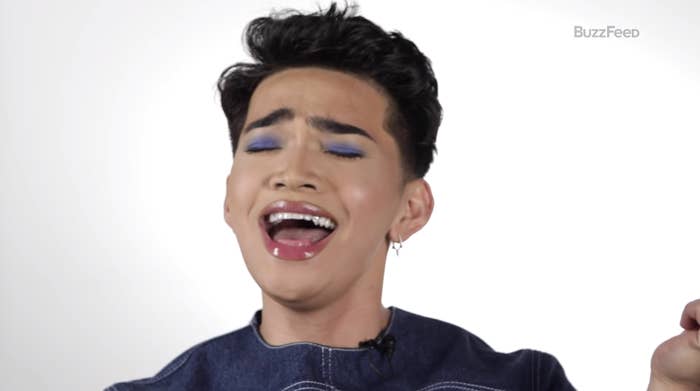 Here are some things Bretman revealed in this video:
If he were stranded on a deserted island, he'd want to be stranded with his boyfriend.
And this is Bretman's favorite gif:
Be sure to watch the video to see what else Bretman revealed. Also, be sure to check out Bretman's makeup palette, Jungle Rock, sold at a drugstore near you.