Billie Lourd Shared A Precious Pic Of Her Baby Watching Carrie Fisher In "Star Wars"
May the fourth be with you...
Today is May 4! AKA Star Wars day — you know, ~may the FOURTH be with you~...
...and Billie Lourd celebrated today by posting these pics of her son, Kingston, watching Star Wars: A New Hope — specifically, this scene of his late grandma, Carrie Fisher, as Princess Leia:
And if that wasn't cute enough, Baby Kingston was wearing this adorable onesie that I wish came in adult sizes: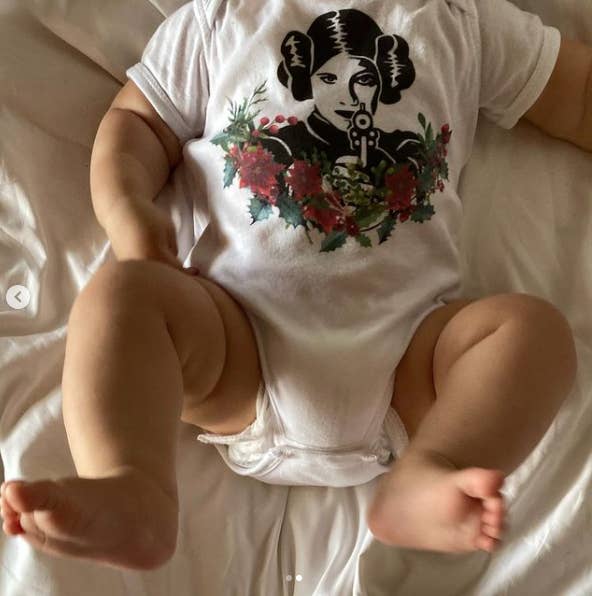 Back in 2016, Carrie Fisher passed away suddenly — and then her mother/Billie's grandmother, Debbie Reynolds, died the next day. Since then, Billie has openly commemorated her mother's and grandmother's lives on social media:
And in 2020, Billie announced that she gave birth to a baby boy, Kingston Fisher Lourd Rydell:
So, when Billie showed her son celebrating ~May the fourth~ while also honoring his late grandmother, I just about cried.
So, with this, I hope you have an amazing May 4, and may the force be with you!
Correction: An earlier version of this article messed up the dates of Carrie Fisher and Debbie Reynolds' death. This has now been corrected.