In case you missed it, OnlyFans is a subscription service where people — "fans" — can subscribe to certain creators for various forms of exclusive content. It can range anywhere from fitness to cooking, but it's particularly popular among sex workers.
Well, in the past couple months, celebs and influencers have flocked to the app, with various promises and varying degrees of success. The most prominent celebrity to do this as of late is none other than Bella Thorne.
If that were the whole story, this would be a very short article. But alas, it is not. As recently as yesterday, Bella has come under fire for alleged false advertising — people on Twitter are claiming that she charged $200 a POP for nude photos of her...
...but she also tweeted this:
According to various Twitter users, people have been demanding refunds from OnlyFans. Users and contributors on the platform are drawing a direct correlation between Bella Thorne's posts, the user complaints, and possible new restrictions, like a cap on the amount contributors can charge for their subscriptions, as well as the amount a specific user can tip a creator.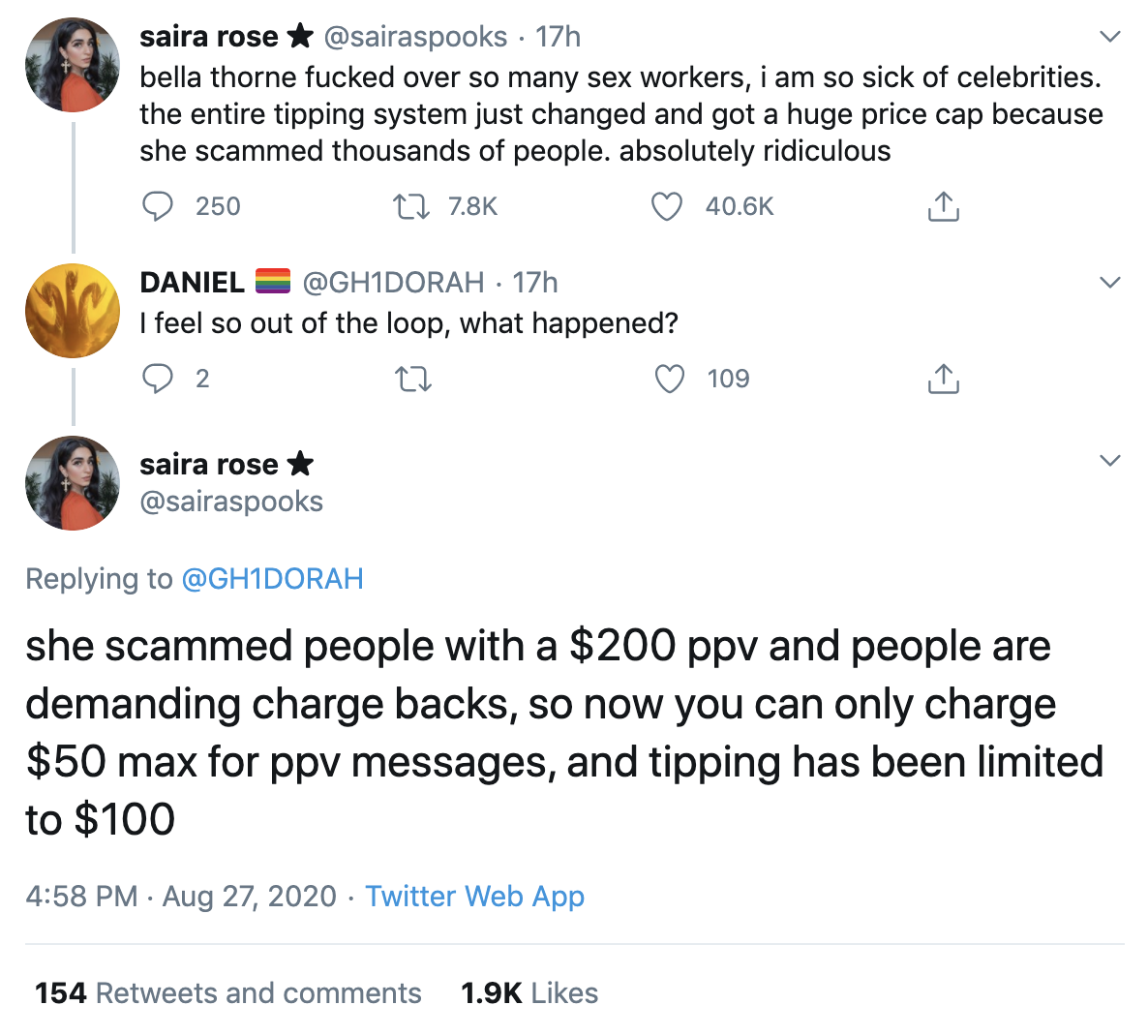 According to OnlyFans content creators, these new rules and caps on payment have cut the income of those who are reliant on the site, and they are rightfully upset:
BuzzFeed has reached out to Bella Thorne's team, but did not receive an immediate response.
UPDATE:
This post was updated to add a statement from an OnlyFans representative.